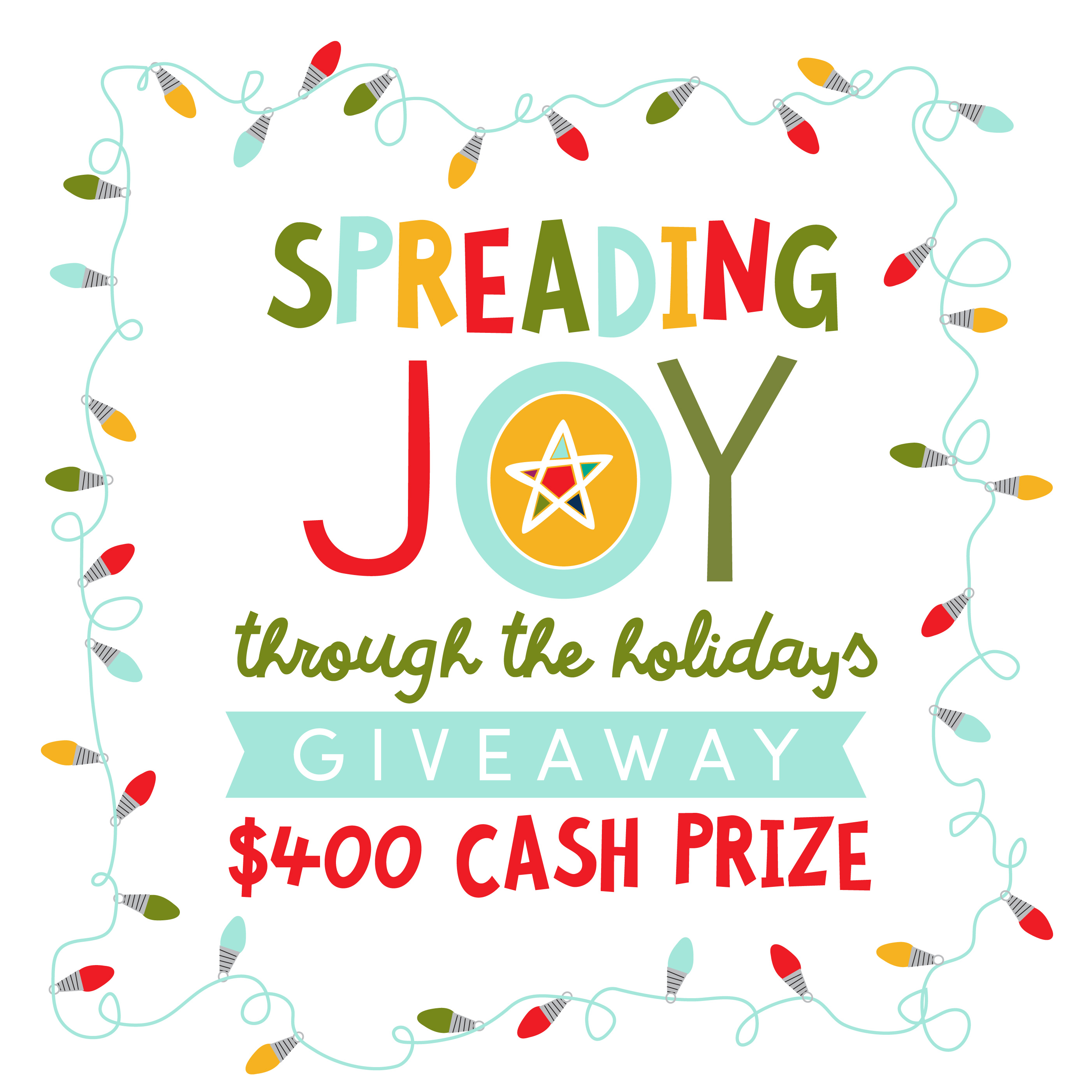 Today I am really excited because I have joined forces with some of my favorite bloggers to host a Spreading JOY Giveaway where one of our lucky readers has the chance to win $400 cash! Cash that you can use for the holidays, to spread joy within your own family or to help someone else. We chose the theme Spreading Joy because there is so much sadness and anxiety in the world today and we believe even one person can make a difference. To that end, we are also donating over $175 to Toys for Tots and we would love it if you took a moment to donate to Toys for Tots or the charity of your choice this holiday season to help someone in need. Or if that isn't a possibility for you, find someway to spread the joy this holiday season. There are so many ways to serve others this time of year whether its helping someone decorate their home, attending a recital, or just smiling at strangers while you are out shopping. Let's spread JOY this season!
a Rafflecopter giveaway
Giveaway will started at 12:00 a.m. on November 21st and end at 12:00 a.m. on November 26th. Winner be selected via Rafflecopter and winning entry will be verified. Winner will be EMAILED from thecardswedrew@yahoo.com and will have 48 hours to respond via email. If no response is given, a new winner will be selected. Winner must have a valid PayPal account as the money will be sent via PayPal. Enjoy your Cyber Monday shopping and be sure to Spread Joy this season!!