With our recent
kitchen makeover
, I've been on the hunt for the perfect fixtures to update our lighting. As I was looking for kitchen inspiration, I came to realize how much a difference lighting made in a home. It is like the frosting on a cupcake! We've been so pleased with how the kitchen is coming together and I'm still debating whether I will add pendant lighting. Right now we just have recessed lighting but I'm itching to take things up a notch with pendants, however, my first order of business is replacing our chandelier above the dining nook.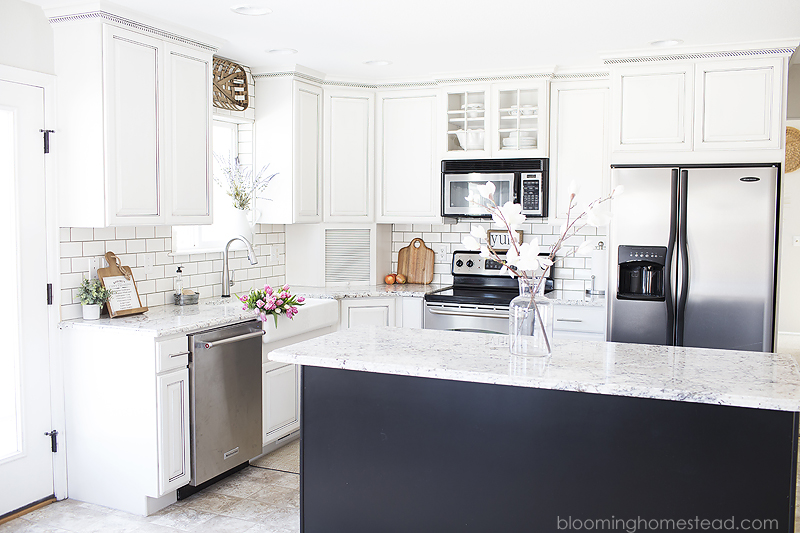 Here is the current lighting above our table. Now I know it is not terrible, but it just isn't quite my style. Perhaps its a little too plain and I want something that really makes the space eye catching while complementing the new kitchen. I can't wait to reveal the dining nook makeover in its entirety.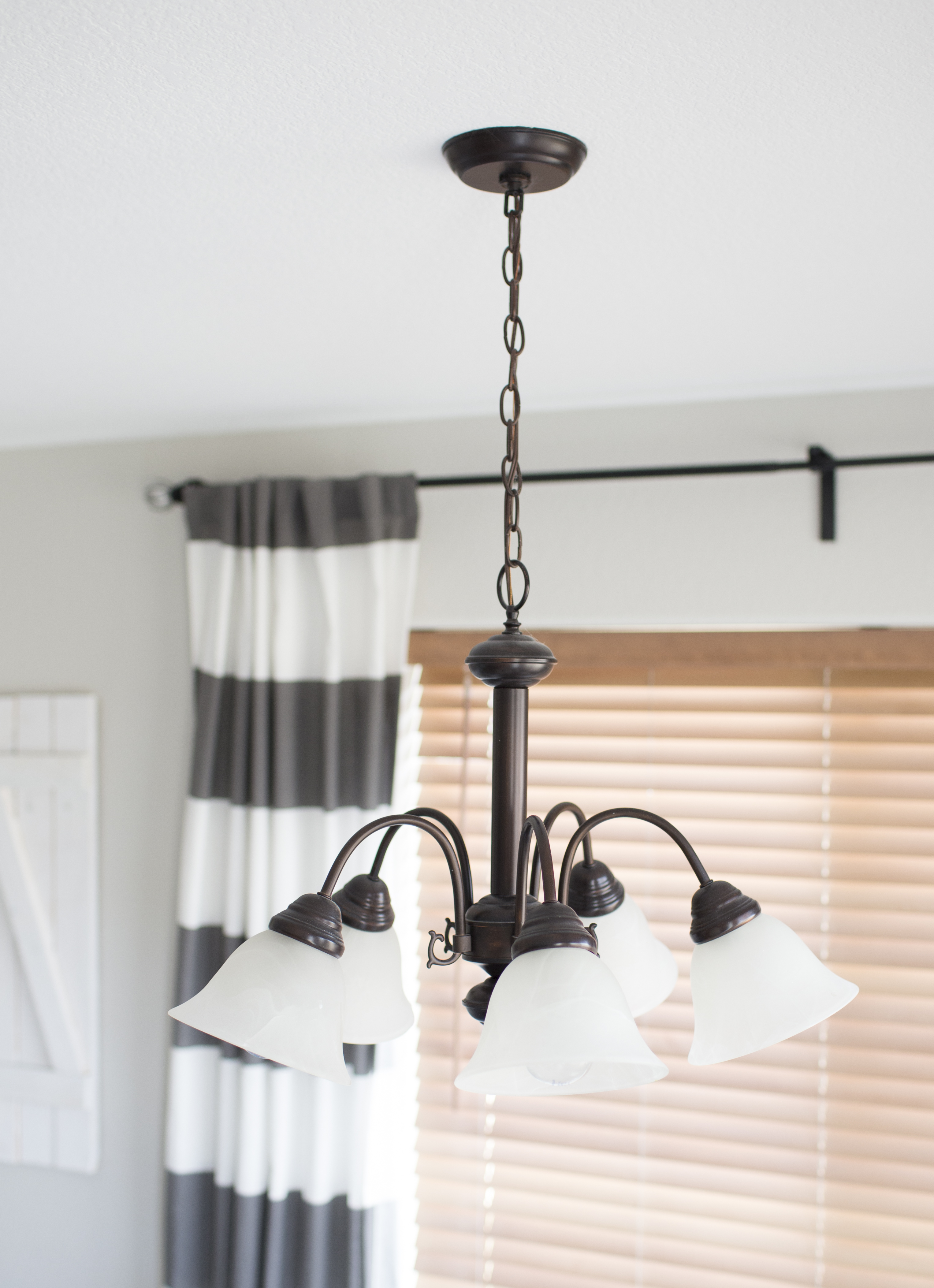 I was looking for something fairly modern with an industrial feel. Something that would really fit the new cabinetry in the kitchen and make it POP! While browsing through the Mill & Mason line I found this chandelier and I fell in love. I love the look of edison bulbs and the modern style and lines. Plus, it complements our drawer pulls perfectly tying both spaces together.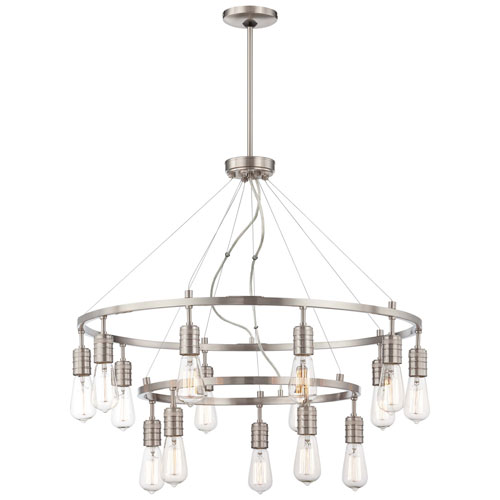 Another chandelier that stood out to me was this industrial style 5 light fixture. It is so unique and really stands out as a showstopper. Totally different looks but both chandeliers are equally beautiful.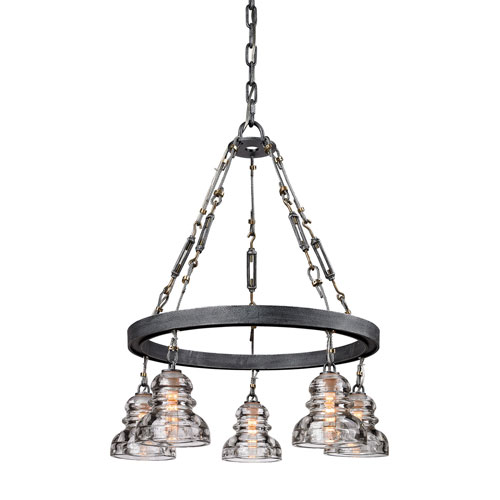 My third choice is this Monticello polished orb light. Isn't it so pretty? Such a different style and I think it would be beautiful.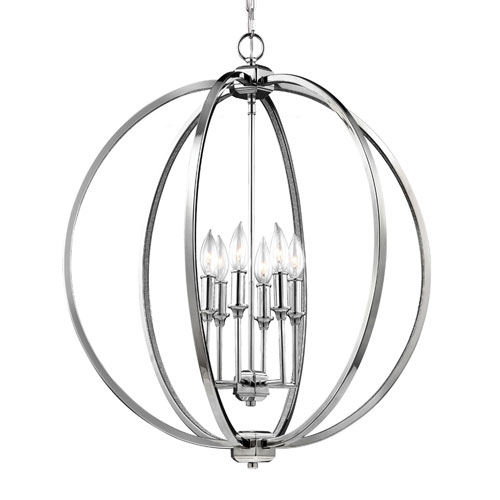 So those are my three top choices although it was hard to narrow down! I would love any recommendations on what you think I should choose? Which is your favorite? You can check out the complete line of Mill & Mason lighting
here
. Not only would I love your opinion, but I want to give you the chance to win new lighting too!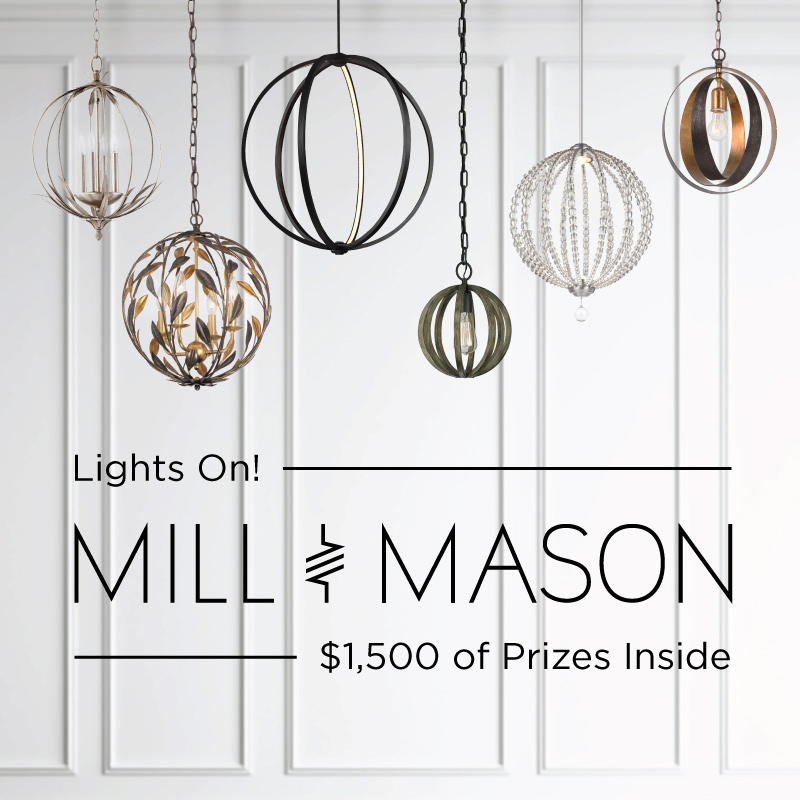 And don't forget to stop by daily to increase your chance of winning! Good luck!
This post is sponsored by Bellacor. All opinions are my own!