These just might be my favorite home organization printables to date. I love these Menu Planning printables and I hope you will too! It seems like life gets quite busy and if I haven't planned ahead then when dinner time hits it can be a little crazy. When I have a general plan for the week things always run a bit smoother. Planning out my grocery list not only helps me be organized, but keeps my budget in check as well which is a huge plus!
These menu planning printables are coordinated to match the other home organization free printables in the collection I have created. There are two separate sheets. One detailed for the weeks 3 meals a day, and also another style for quick reference you can take with you to the store to make sure you get everything on your shopping list you'll need for the week! Download the Blue/Yellow Menu Planning Printable Here.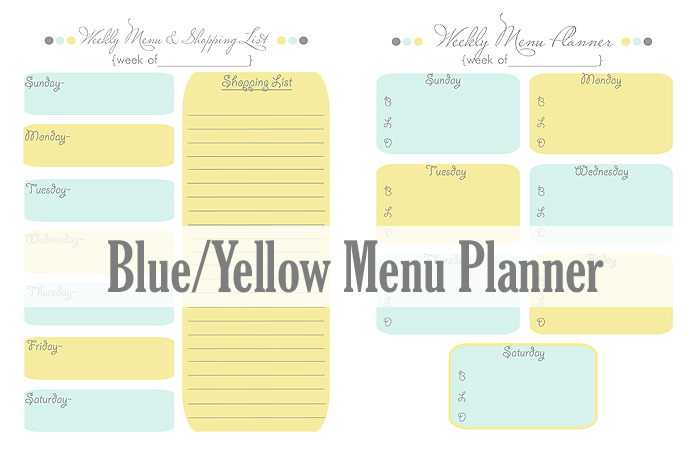 Download the Coral Navy Menu Planning Printables Here.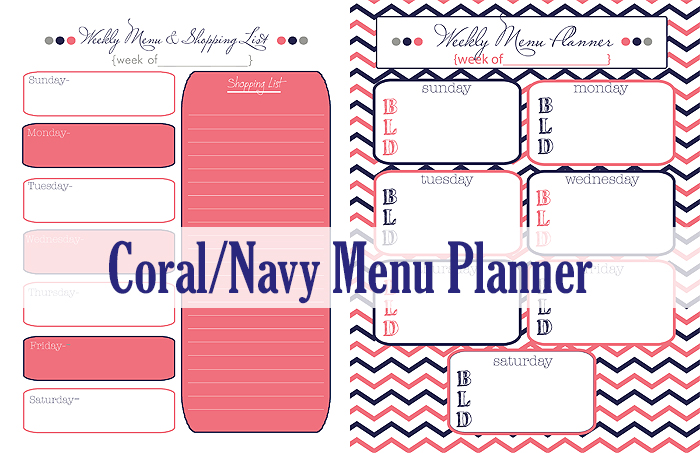 You can download the complete home organizer in both colors here.