Well, the 2015 Calendar Printable is finally here! Thank you to everyone who has inquired and emailed about the new calendar, I am so glad that it is so highly requested and useful for you all. Also, my apologies for taking so long to get it ready. This holiday season is throwing me for a loop and time is just flying by. 🙂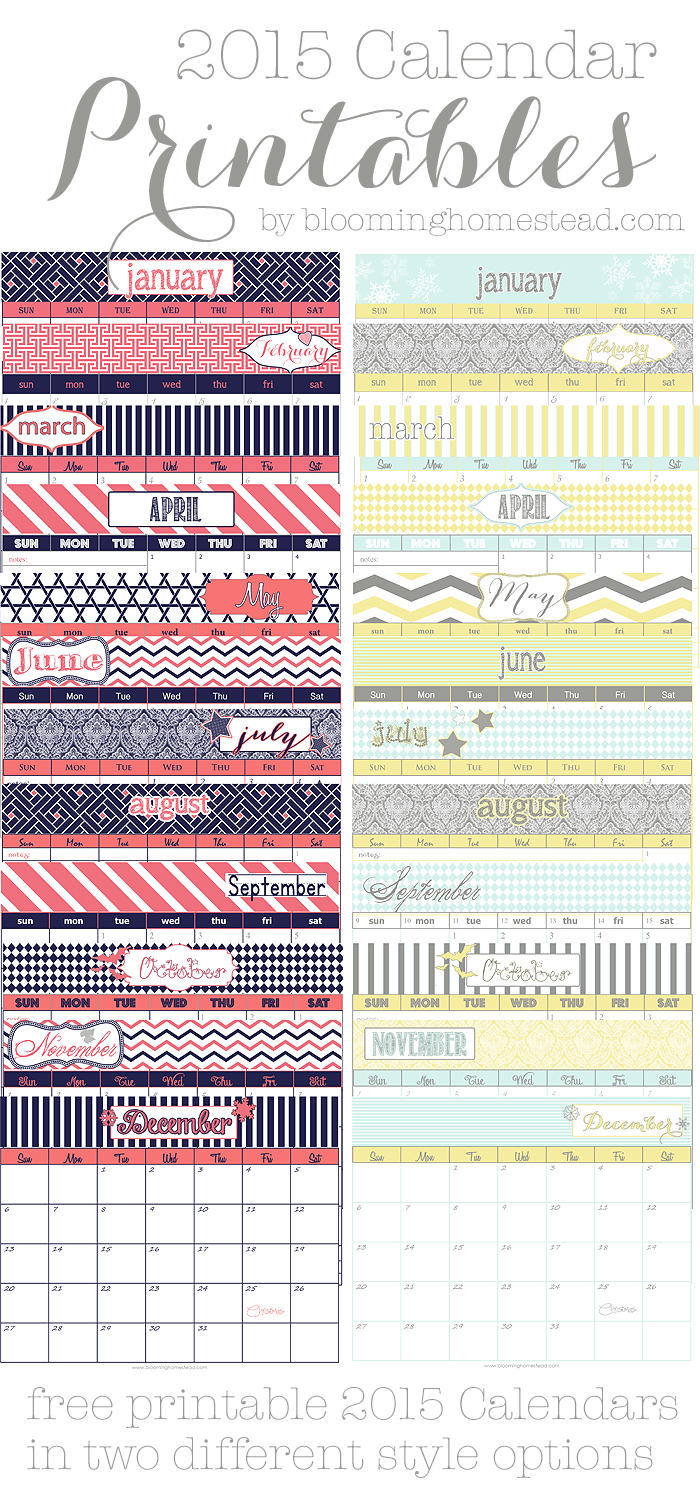 I also have some exciting news! I have had such a huge response for my coordinating home organizational printables that I have designed another set in a different color scheme option. I am also putting both the original and new designs into a printable pack so you don't have to do multiple downloads (unless you want to, I'll still have that option as well). Isn't this navy/coral color scheme fun?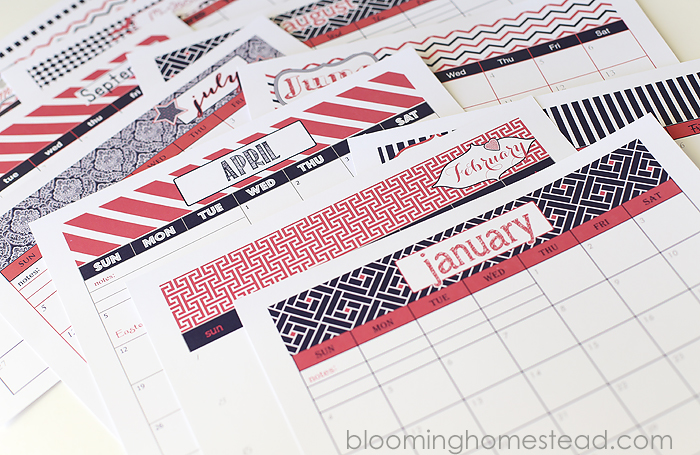 I'm excited for these new printables and am hoping that the new printable pack will make things easier on your end. I'll have those all posted and ready for you in the next 2 weeks before the New Year. To be quite honest, my home feels like it has been in a a bit of chaos and for 2015 I plan to simplify and get back to my organizational roots! I hope you'll join me. I'm pretty excited to get things back in order (especially to get back to my cleaning routines and schedules.) More on that to come soon, but how about we get to those 2015 Calendars?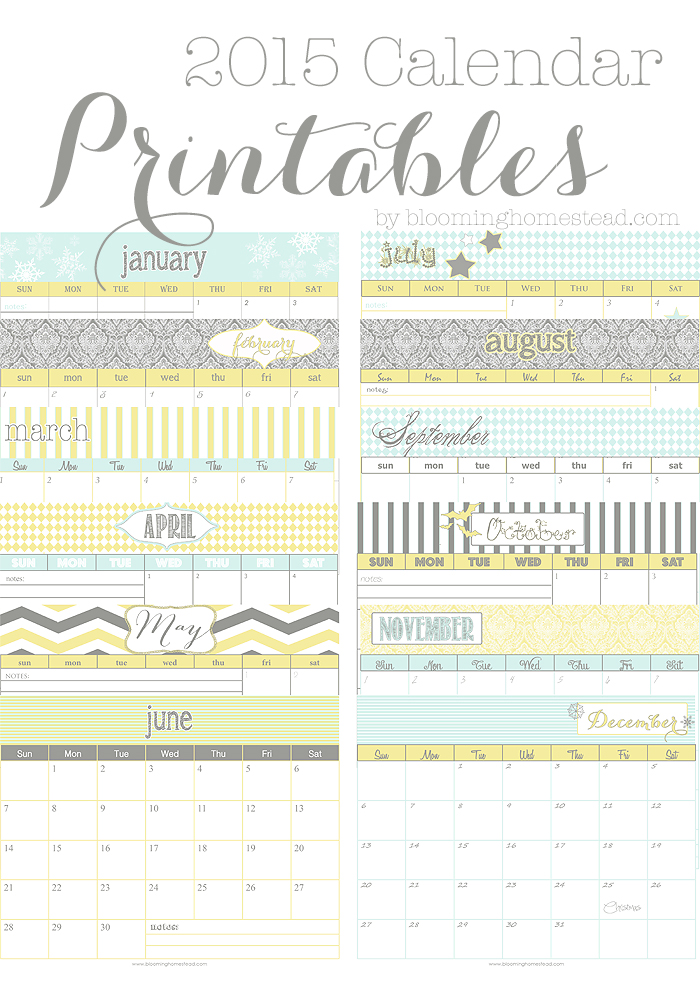 For the original design blue/grey/yellow go here.
For the navy/coral design go here.
I'd love for you to link back to this post and as always please do NOT sell, redistribute, or claim this as your own work. Thanks!
Let me know if you have any issues with the downloads and stay tuned to the new printable packs coming soon. If you're interested in checking out some of my other home organizational printables….you can find most of them here.