Ever had to go get your driver's license renewed and you can't find your birth certificate? Perhaps your trying to remember the last time you had your car serviced? What about the dates of your extended families birthdays, did you remember to send a card? What about that gift card for the movies? These are situations we have found ourselves in and I hate that chaotic feeling of running around looking in drawers and desks to find "what we need."
Getting Organized
Well, over the past 7 years I've created a solution to keep my family organized and the good news is I'm going to share it with you! I've designed a series of Home Organization Printables in 3 Beautiful Styles that you can simply download, print off, and start implementing in your home today! Each printable pack contains:
Family information sheets (personal info, health info, medical info and prescriptions, allergies)
Contact forms and perpetual calendar for important recurring dates
Community info- School and church info sheets, Dr.'s, dentist, veterinarian, etc.
Birthday and anniversary gift ideas, Christmas card address list
Menu Planning sheets and grocery list planner
Cleaning schedules (daily, weekly, monthly, and spring cleaning) blank and pre-written
Daily to-do list and a week at a glance planner sheet
Auto repair log and MORE!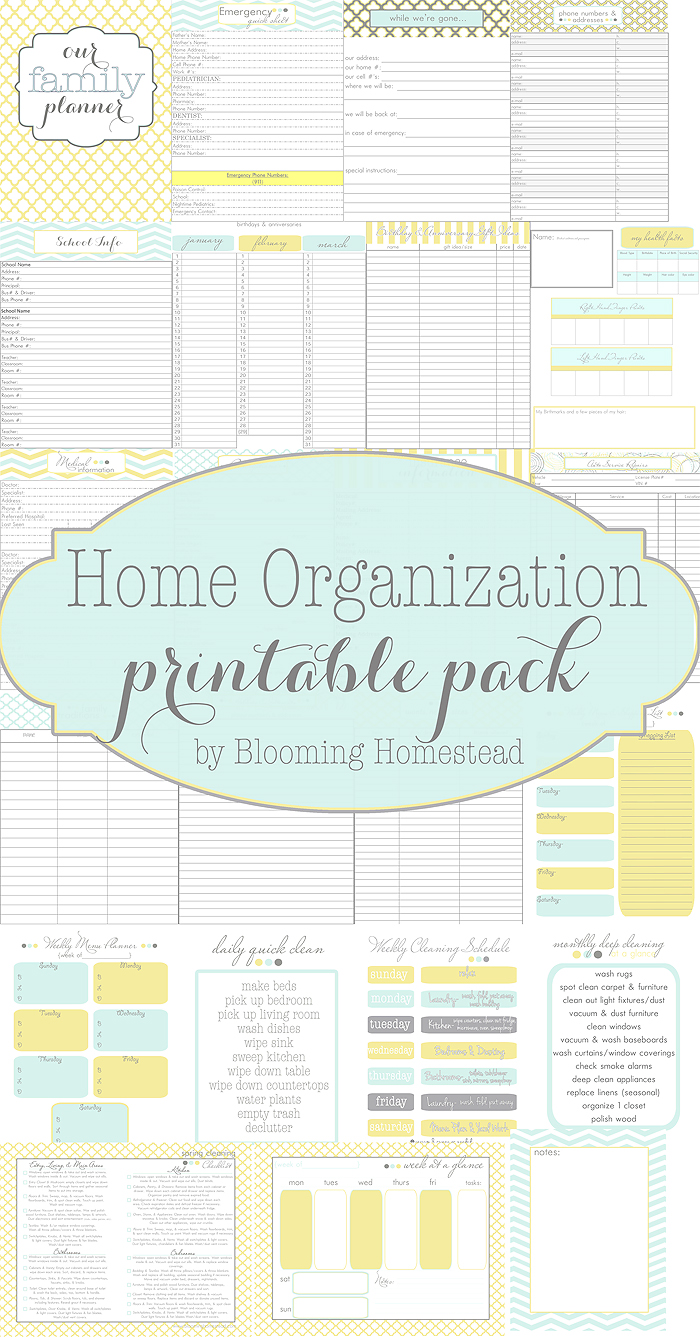 Keep reading to get links!