Well, its been more than half the year and I thought it would be fun to give you all a 2014 Home Goals Update. At the beginning of the year, I decided to set a few goals of projects that I would love to complete this year.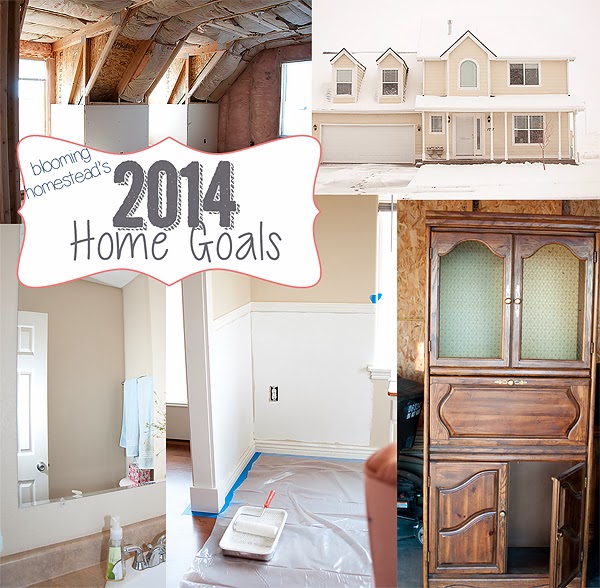 These included a few room/paint makeovers, furniture makeover, and a complete room remodel/renovation completion. I am proud to say that we have made some great progress so far. First off, our attic room renovation. Here is the before: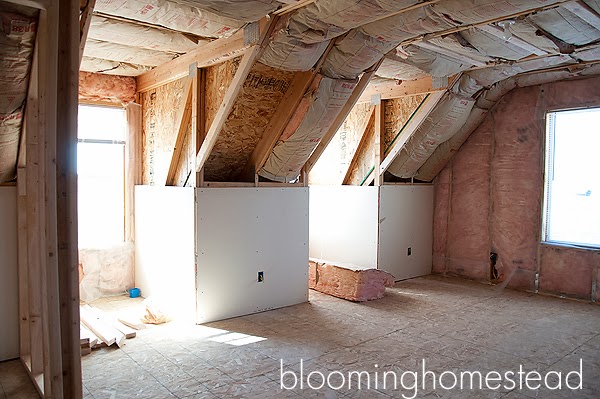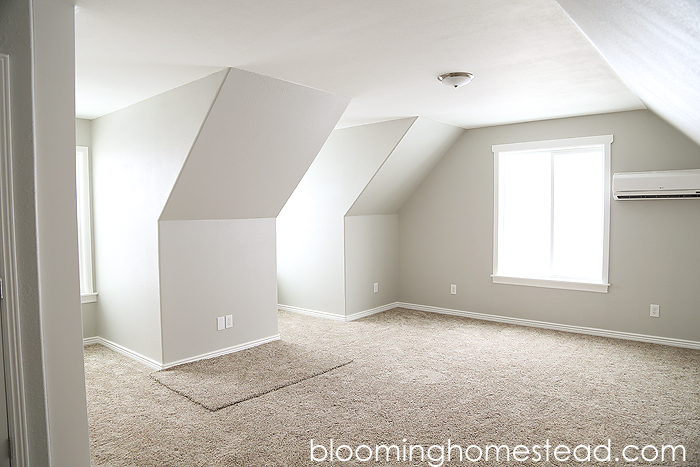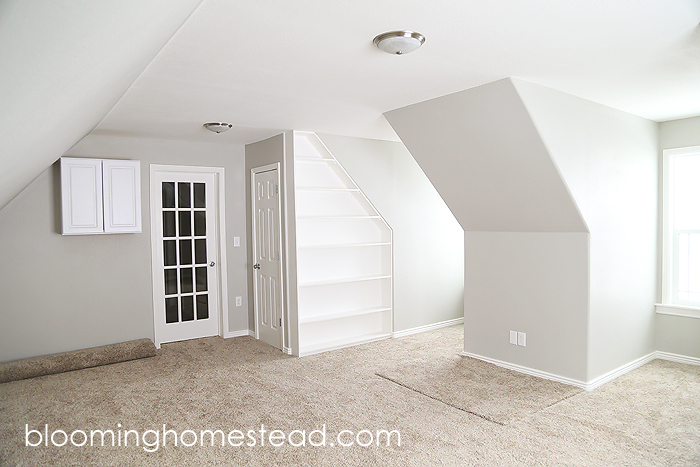 We completed this room and I am still so excited about this space! I am still working on decorating the room and I finally picked out a lovely desk that should be arriving in the next week. This project was dragging on a bit and I was worried that we wouldn't finish it but we did! For more photos and details go here.
Next up is my cabinet that I shared a few weeks ago. Another project completed! You can read all about it here.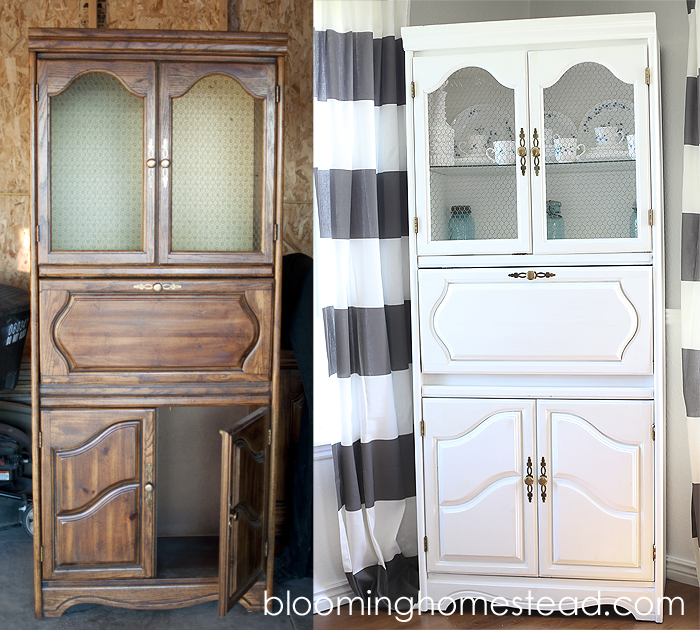 My dining room has been in process for a while and I am pleased to say it is also finished and looking beautiful. Full reveal coming soon. 🙂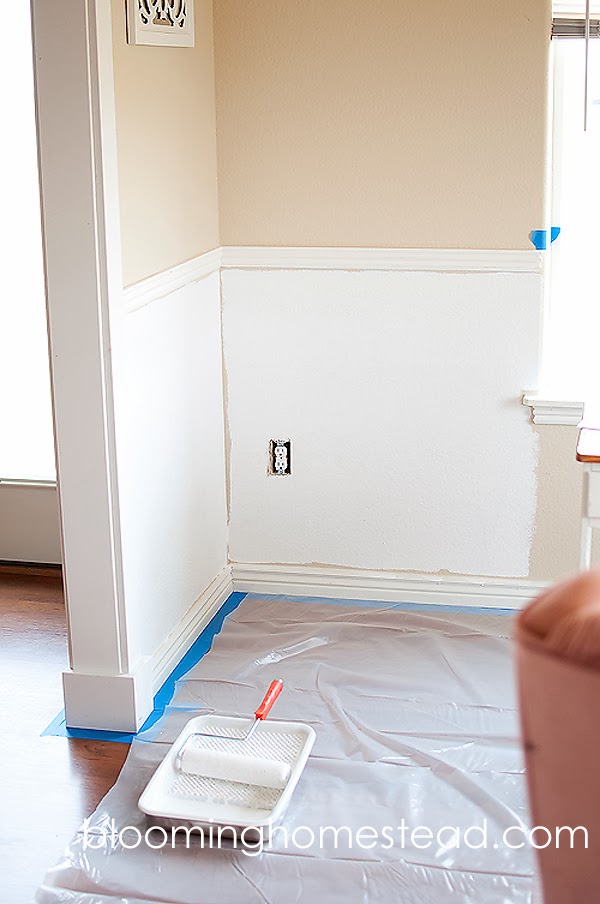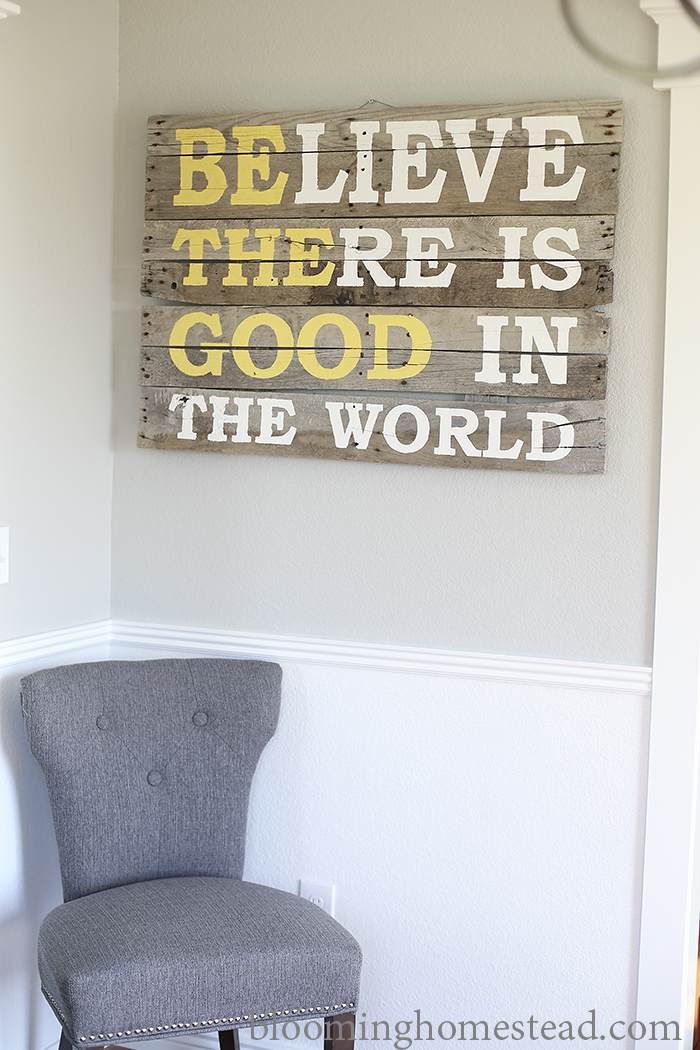 Next up on the list is our small guest bathroom. This room is quite small and is off a hallway which receives no natural light which makes it appear even smaller. My Sister came to visit and is helping me tackle stripes. I am amazed at the difference this has already made! The bathroom is still a WIP, so stay tuned!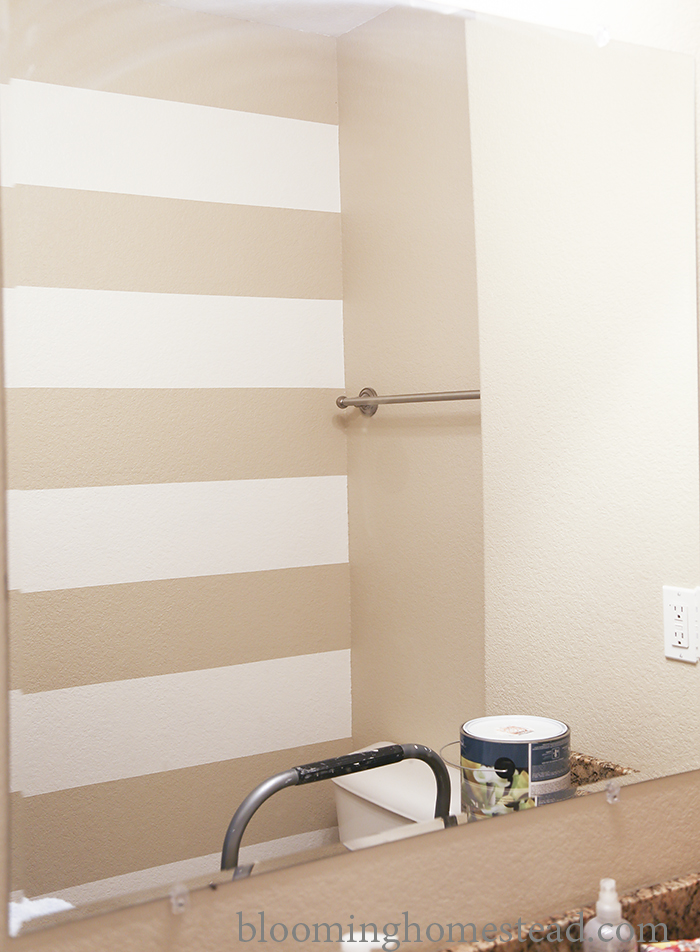 The last project on my Home Goals list was to paint my front door. Sad to stay this is still not done! I am not sure if it will make the cut in 2014. My Husband is convinced that the door does not need to be painted and is fine white. I think it looks okay but the designer in me wants a splash of color!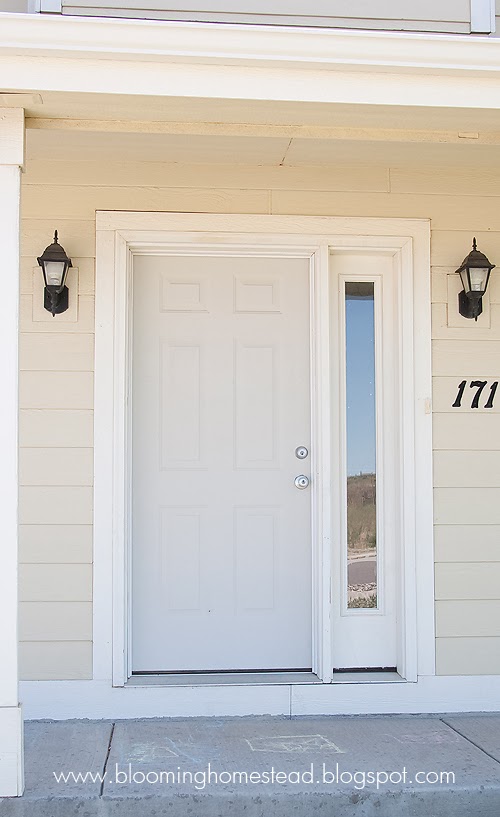 As summer is coming to an end, I find myself spending less time blogging and working on projects and more time enjoying special family time. I have to say our days have become jam packed with activities and I am loving every minute of it. I know that when school starts in a few weeks it will be time to jump back into projects! Hopefully I will have some full room reveals for you soon. 🙂

I link up to these parties here.