Today I am sharing this beautiful Ballard Inspired Beaded Tree. I have loved incorporating beaiutful little details into my holiday door and this beaded tree fits the bill! Today I will show you how to make one of your own.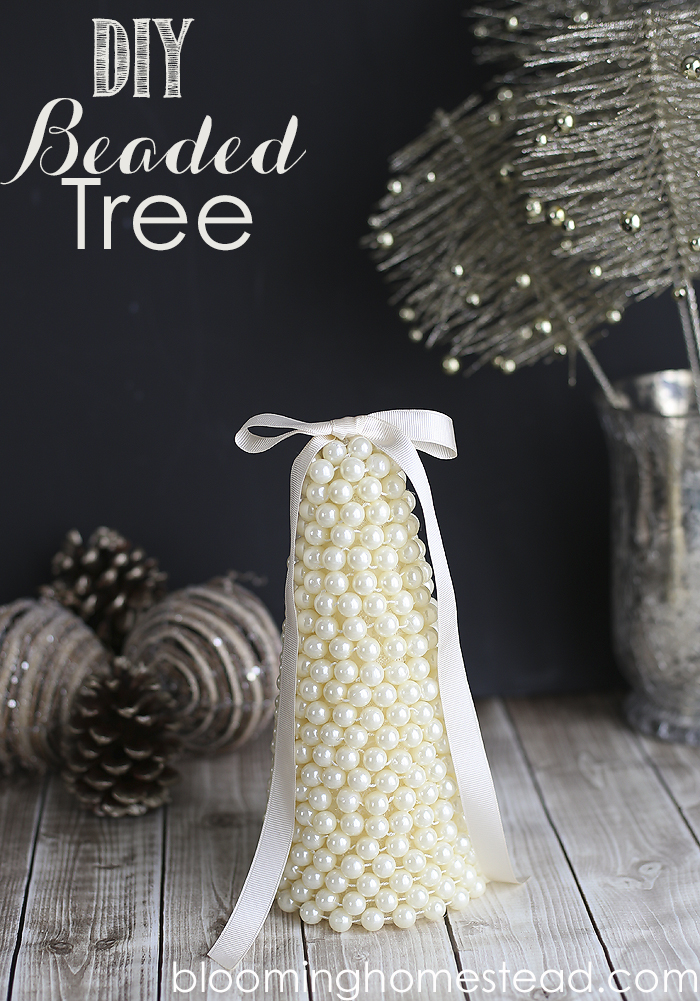 This project was inspired by some beaded pearl garland I bought at the craft store for my tree a few years ago. I got it home and put it on my tree and it just wouldn't hang right so it went into a baggie and hasn't been out since. I really loved it though so I knew that I would hold onto it and find a way to use it. I'm so glad I kept it.
Here are the supplies you'll need to make this beautiful tree:
Styrofoam Tree Form
Pearl garland
Hot glue and glue gun
Off white spray paint
optional- cream ribbon bow topper
Take the foam form and spray paint it. I also added a few sparkles of glitter for fun but they don't really show through.
Take the strand of beads and wrap around the form using hot glue to secure.
Easy, easy, keep on wrapping.
Finish up and add a long bow ribbon on top. I love it, and it matches my tree perfectly!