Welcome friends! It is so nice to have you here. Today I am talking all about budgets and offering free printable budget binders in 3 styles that coordinate with our Home Organizational Printable Packs.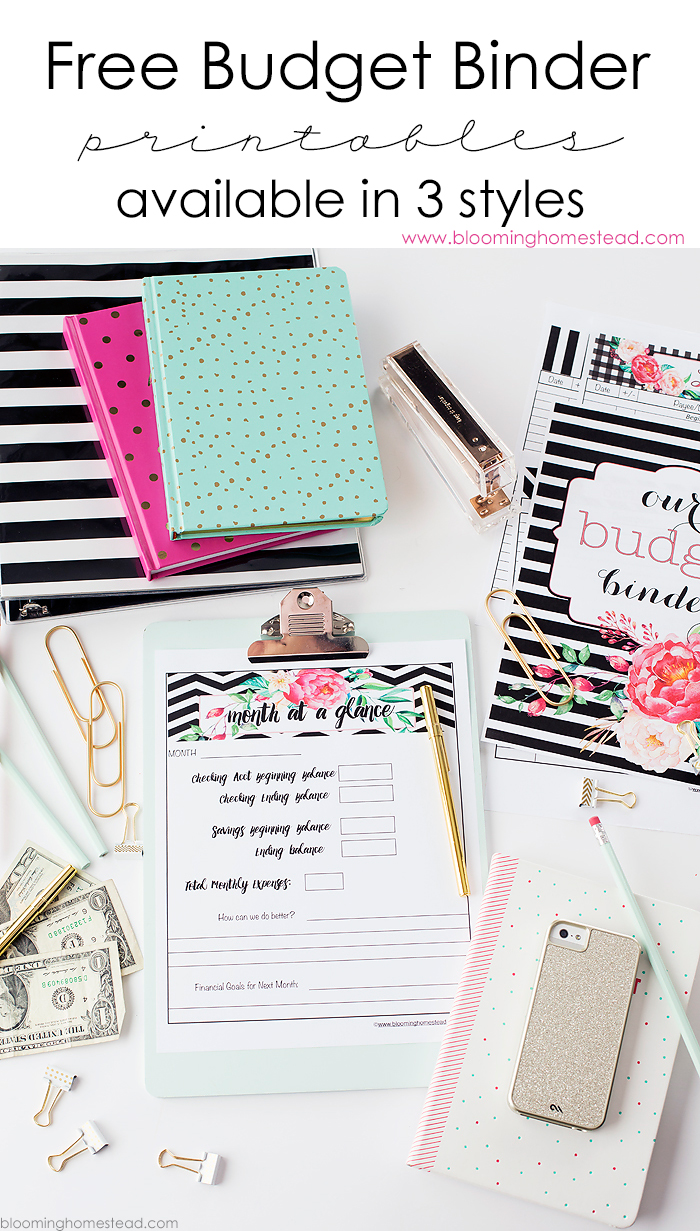 What comes to mind when you hear the word "budget"? In the past whenever I would hear this it would totally make me cringe. Other words that came to mind were restricted, stress, and rules. It all seemed to come with a negative connotation. I've never been one to be told what to do. 🙂 All of this changed for me after college when I got a job working for a financial counseling company. The goal was to help people manage their budgets and build wealth. While it was exciting to see the growth and changes people could make with their finances, all too often people would have to be referred to debt consolidation companies because they had already lost control.

I remember a specific situation with a couple who had a very high income and yet they were struggling financially. Although their income was considered very high, the wife loved to spend and it had some serious consequences for their entire family. This experience left me with a lasting impression. I realized at that point that no matter your income its important to have a grasp on what money is coming in, and what expenses are going out. It is a critical area that we all need to examine as we set goals and plan for the future.
Click here to keep reading and get your Free Printable Budget Worksheets