Welcome Friends!
I am excited to announce that the 2018 Calendar is here! If you are new here, you'll find lots of fun, free printables to get your home organized including these 2018 calendars. In an effort to streamline and simplify I decided to cut back and choose one style of calendar to offer. The floral calendar is by far the most popular (and most downloaded) option so it was the one I chose. I am offering this in two styles, landscape and portrait. I love that this calendar coordinates with our Home Organizational Printables you can find here. I have a thing for organization and am always striving to run my home more efficiently leaving more time for the people and things I love most. I also plan to offer a simplified black and white calendar option but it won't be ready until closer to the new year so be sure to check back!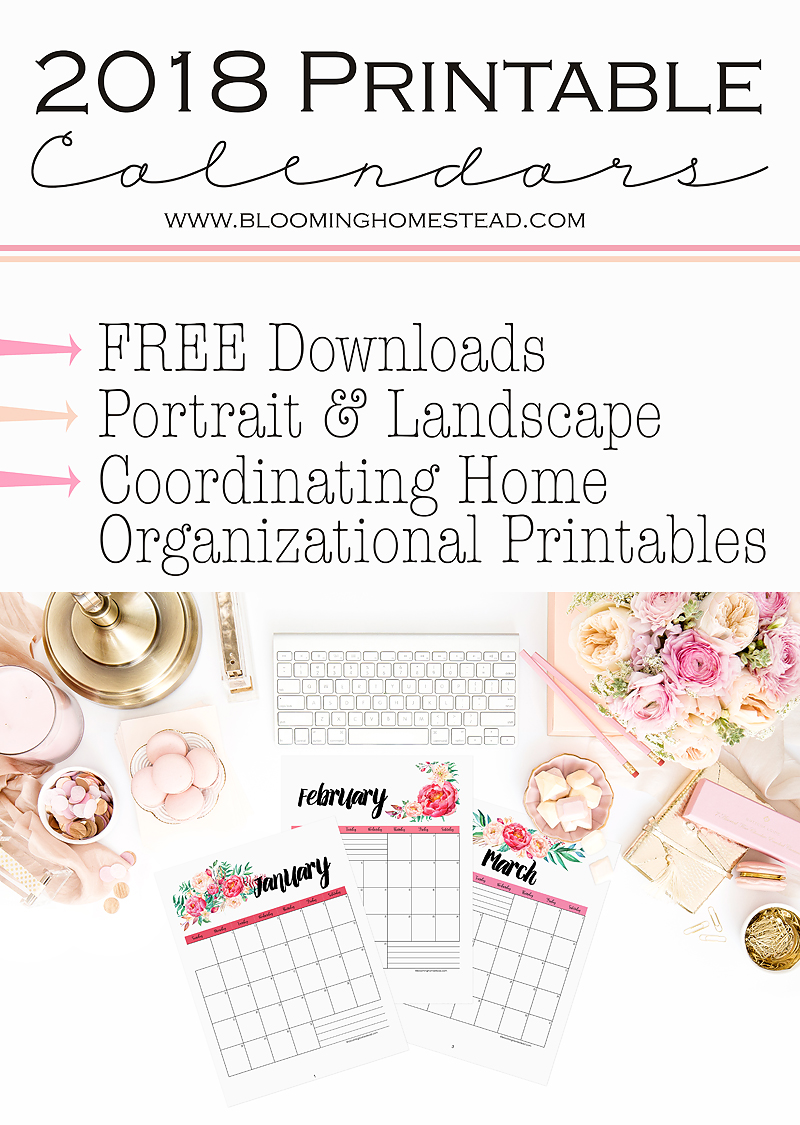 I've received so many sweet comments on our printable calendars and also some feedback which I totally took to heart! Due to popular demand, I'm now offering the calendar in both portrait and landscape styles. Awesome right?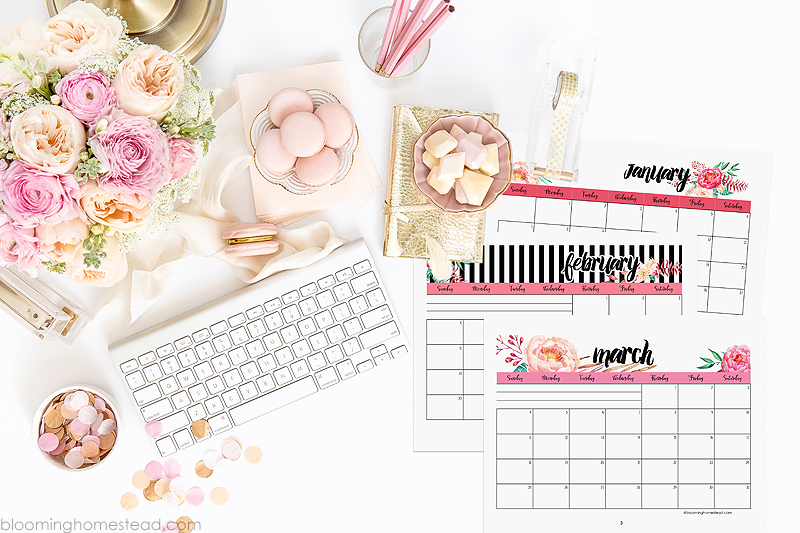 Here are the 2018 Calendars!
Download the 2018 Floral Landscape Calendar by Blooming Homestead
Download the 2018 Floral Portrait Calendar
This year has been such a challenge for a variety of reasons and sometimes I felt like I was running in circles. I'm making it my mission to be more organized and focused in 2018 so that when life happens (illness, job changes, etc.) it won't derail my life so much. Here's to starting 2018 strong!