So you want to get organized?
Are you ready to:
Run a clean and efficient home
Plan weekly menus and shopping lists
Keep track of each family members activities
Have easy access to each medical info and prescriptions
Have all your important info centrally located in one spot
Have important dates and phone numbers easily accessible
Not only are these printables essential to getting your home in order, but we are offering them for FREE!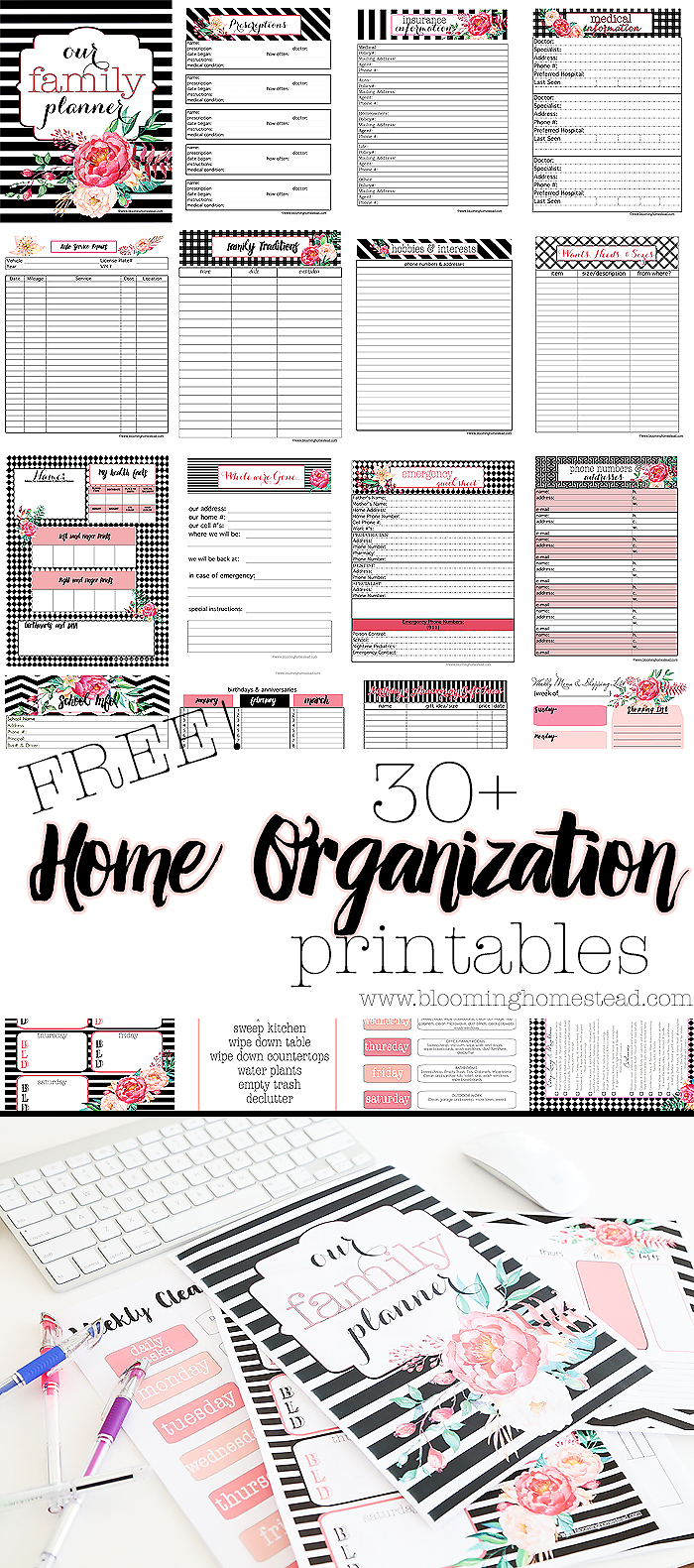 So you print them off then what? Getting organized is about more than just printing out pretty sheets. I'll share 3 Essential Steps to help you implement these printables effectively.
Click next to get your 3 step guide plus download links.