It's crazy to think its back to school time already! Once school starts it seems like things just get crazy. With all those other things that come along with school that keep us busy we find it helpful to keep our snacks ready and organized to grab on the go.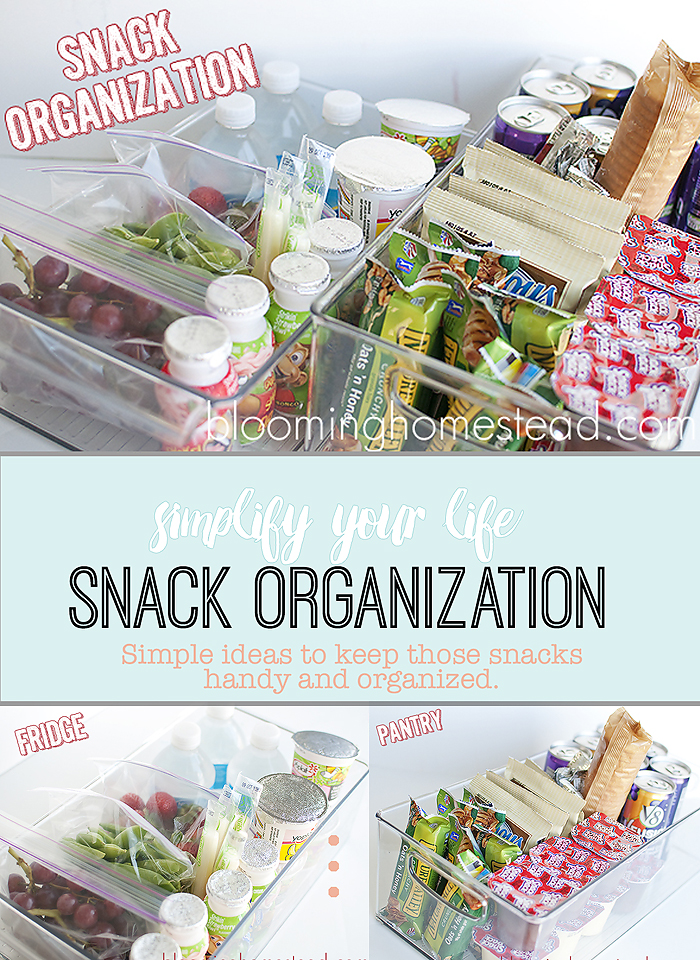 I thought I'd share a little snack organization system that works really well for us. (This also helps when packing lunches.) I bought these bins at bed, bath, and beyond and they have been so helpful.
You can find them here. *affiliate link
Here is a look at what our pantry snack bins usually consist of: (granola bars, crackers, pudding, v-8 juice, fruit roll ups, cookies.) I know…all the bad stuff, hey we usually have some healthier options like olives and nuts too.
And we keep a bin in the fridge for the fresh/refrigerated snacks like yogurt, string cheese, fruits (washed and bagged), water, etc.
Do you have any special tips that come in handy when preparing for "back to school"? Being organized and prepared saves us such a headache on those busy school days!
If you missed it, go here for these free printable lunchbox jokes!