I just love Christmas Goodies, both giving and receiving! It is always fun to offer some variety and here are some favorites (I also made donut snowmen but somehow didn't get a pic of those.) Who doesn't love Christmas Cookies?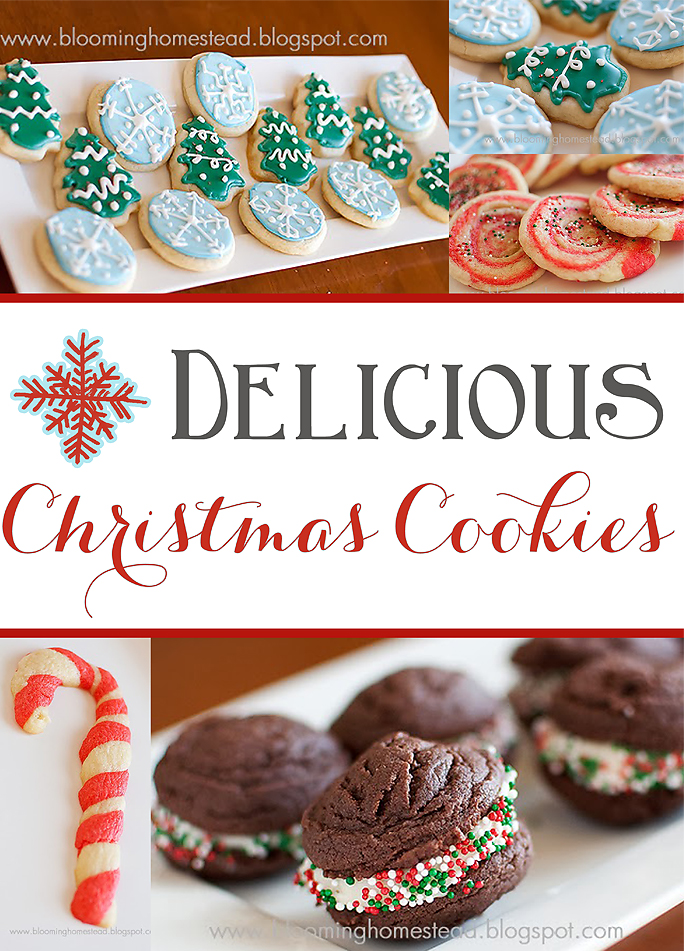 These were so easy to make and not only are they super cute rolled with sprinkle edges, but they are delicious. You can find my homemade oreo recipe
here
.
Another fun and easy cookie is the candy cane!
I made these using my favorite sugar cookie recipe. All you have to do is dye some of it with red die. Roll out a string of red and a string of plain dough. Twist together in candy cane shape and bake. Then you'll have Candy Cane Cookies!~
Of course we gotta have classic sugar cookies!
And you can't go wrong with a few pinwheel cookies as well. These are always made with sugar cookie doughs. I'll share the tutorial for these soon.
I made the candy cane and swirl cookies with my classic sugar cookie recipe you can find here. What a fun time of year to get creative and share with others. 🙂
I link to these parties {
here.}