Check that out here for step by step tutorial to help you make one of these simple paper wreaths.
Here are the Supplies you'll need to make a DIY Patriotic Wreath:
As you can tell, I just used a circle of cardboard as my base. (an uneven circle that is!) Then I glued on the petal cones, added a white pinwheel with a silver paper mache star to top it off.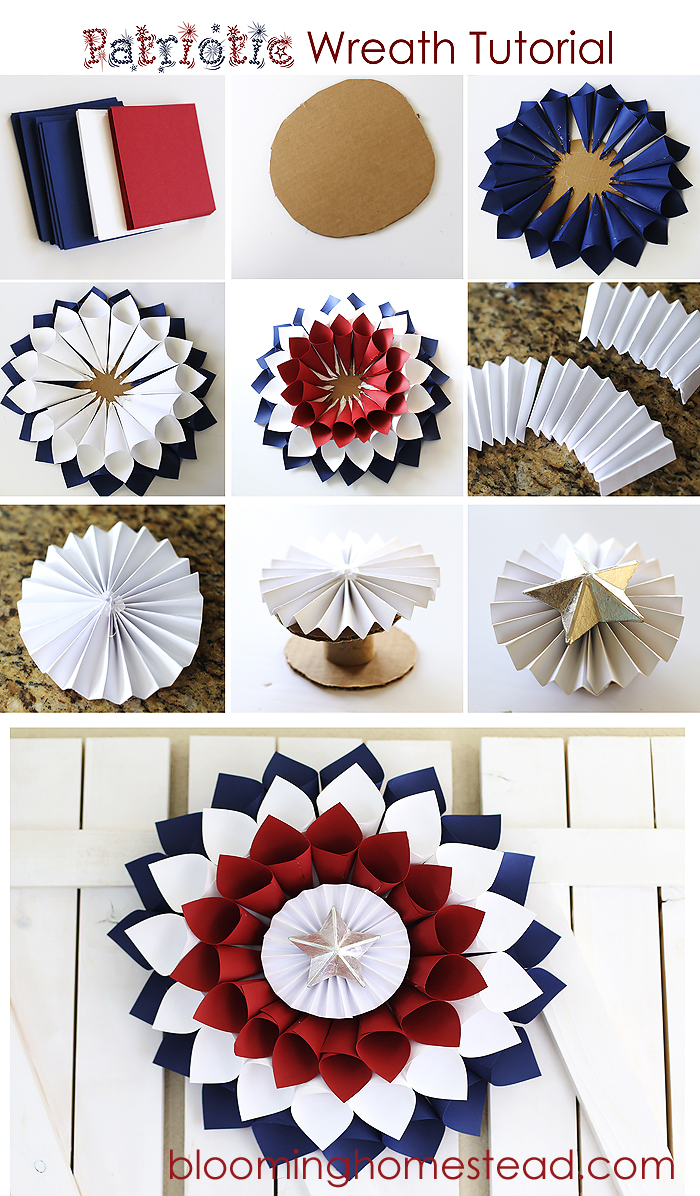 I love how it turned out, I've already started working on several Patriotic projects that I'll be sharing over the next few weeks. I think you'll love them too.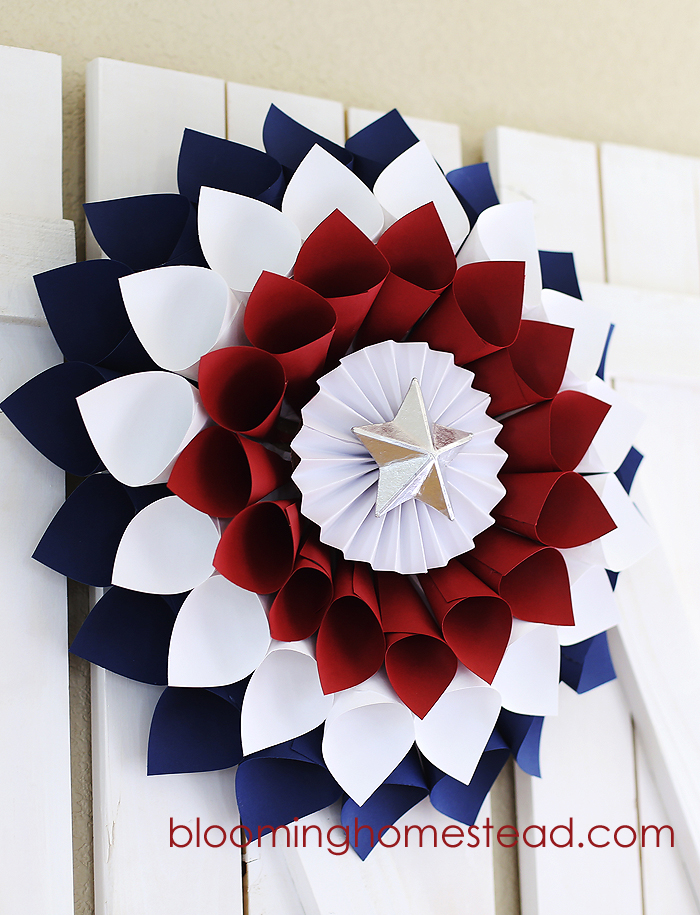 You can find my Spring Wreath here.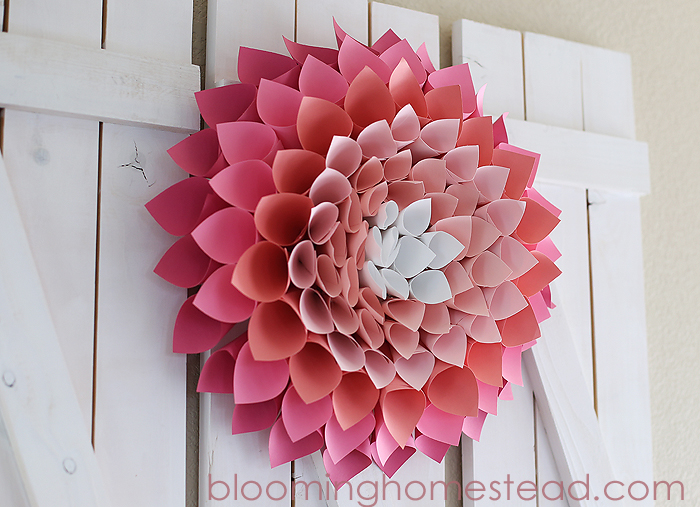 And my Halloween Wreath here.