Well, I am finally getting around to posting our Girl Nursery Reveal! I love how the room turned out, it was just as I planned. When I found out I was having a girl I was so excited to make a special soft feminine room just for her. I had my nursery bedding picked out for 11 years(no joke!). This room is very small so I knew that I needed to keep things simple. With my first child, I had a changing table and a lot of extra's…however, I realized that I didn't need or use a lot of those things. So I decided to keep to the essentials. One of my favorite colors is lilac and I was so drawn to the color as the inspiration for our nursery. I love pink as much as the next gal, but I wanted something different. I made the accent wall, some artwork, and some fun headband/bow storage and I'll be sharing tutorials and details on that in the next week so check back. 🙂 I'll also put the links to the things I purchased at the bottom of the post. Now onto the tour!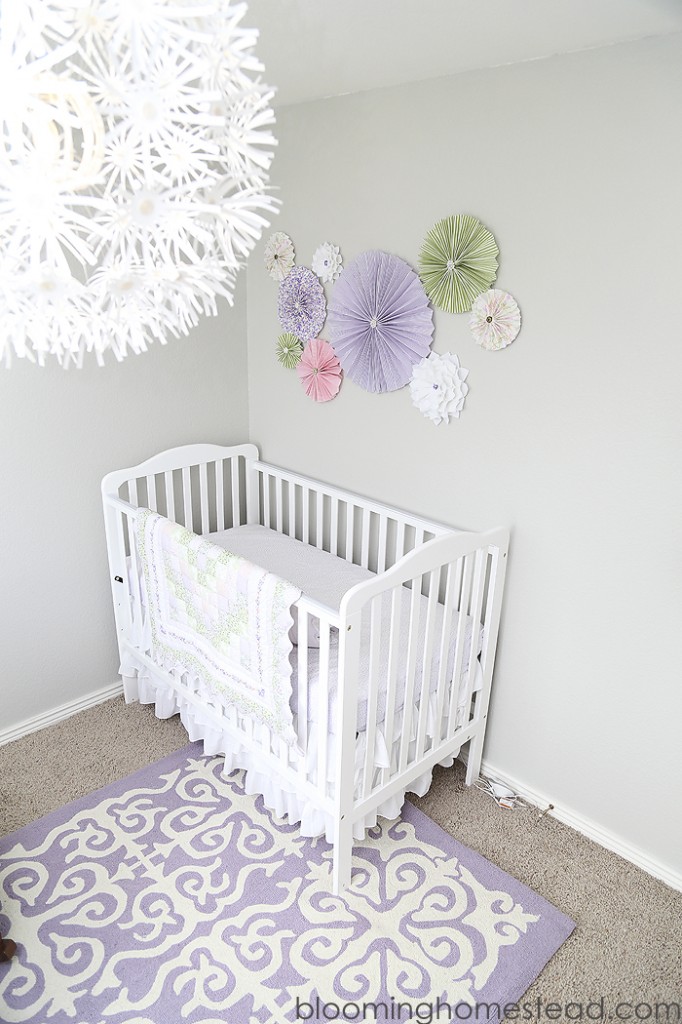 I love the fabric accent wall. I hunted the perfect fabric for months!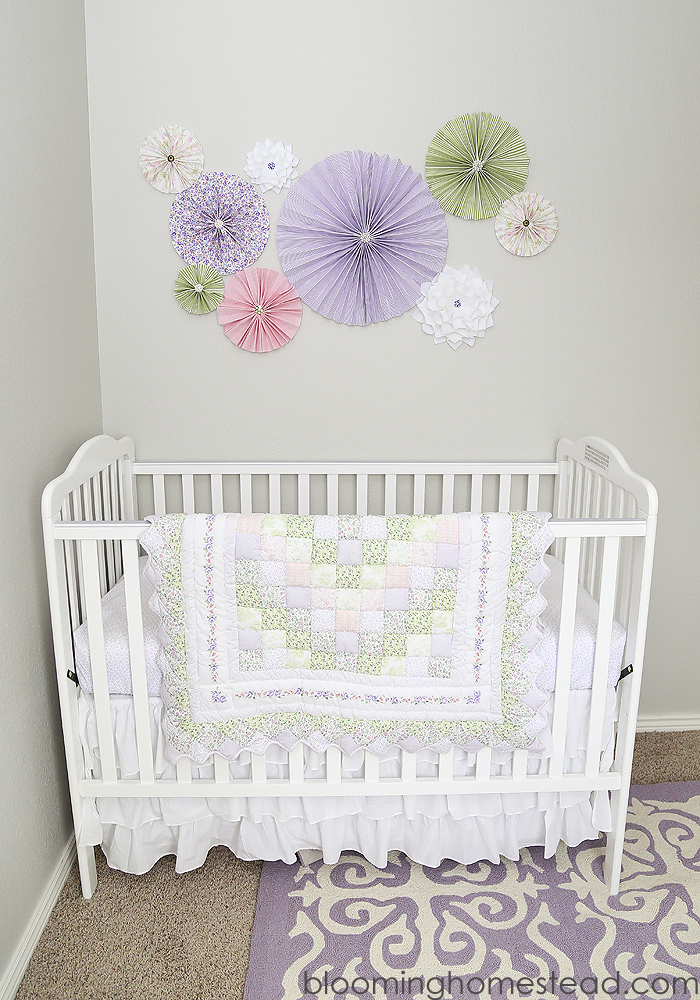 Baby bedding by Kidsline bought 11 years ago! It went perfect with the paint color I had chosen for the room, Repose Gray by Sherwin Williams.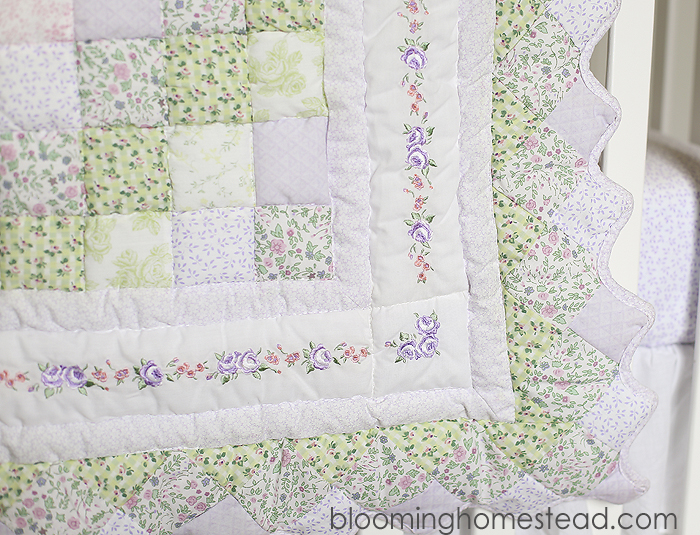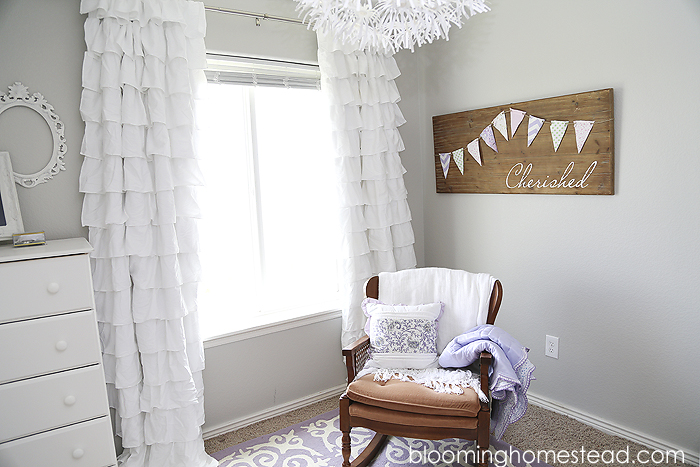 I love these ruffled blackout curtains! This artwork was also special and fun for me to make… and checkout this awesome thrifted vintage rocker I found.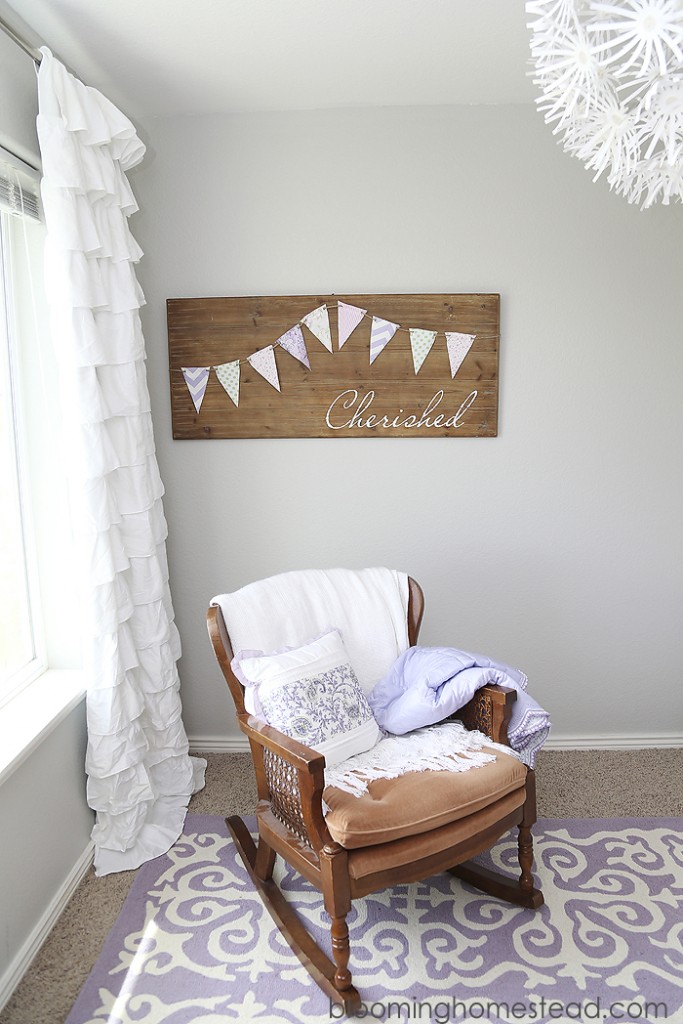 I love the soft details in this room!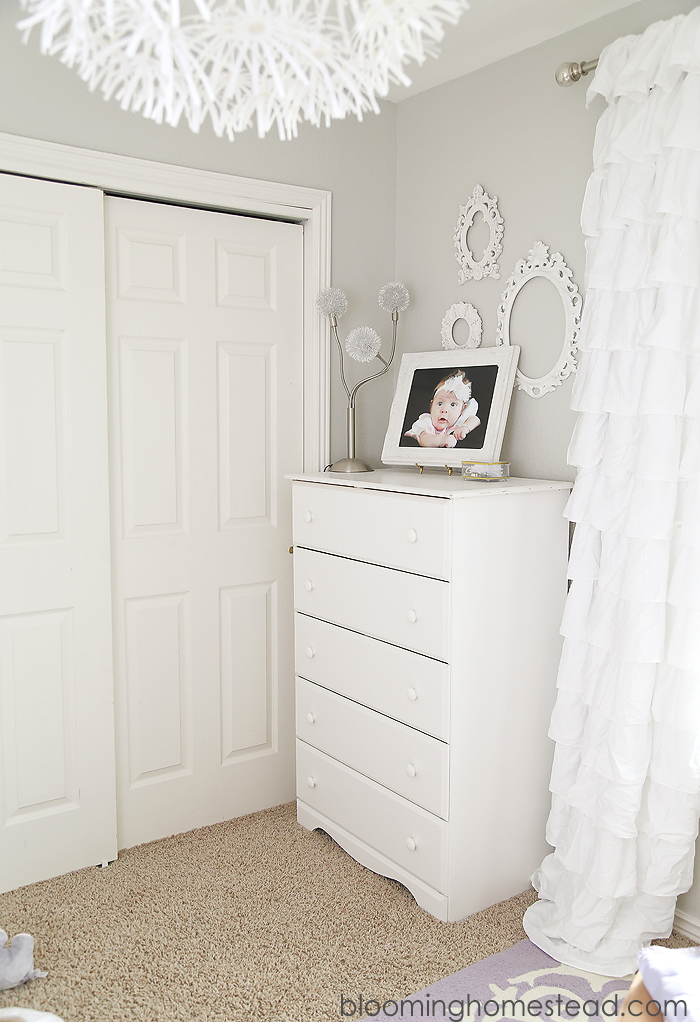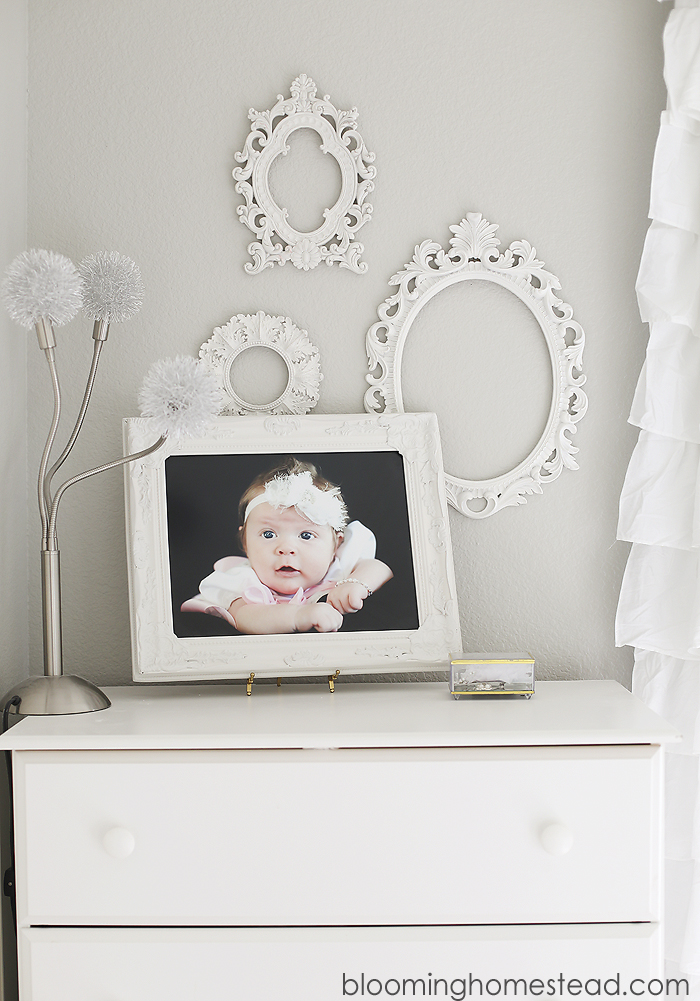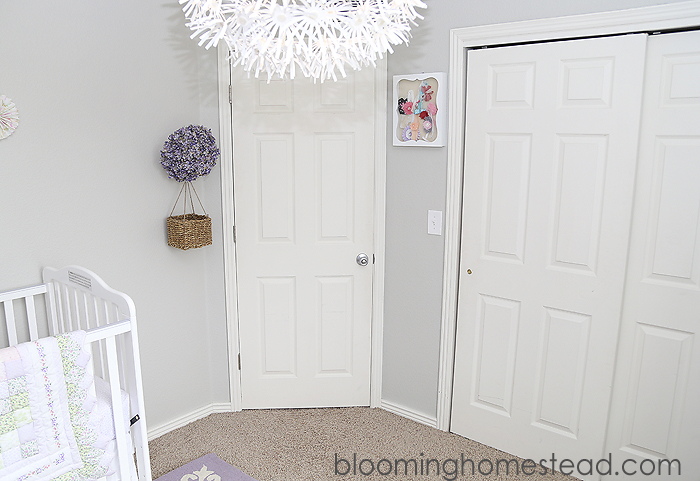 I love having a few extra sentimental pieces like this quilt made by my Mom and my old jewelry box from when I was a little girl.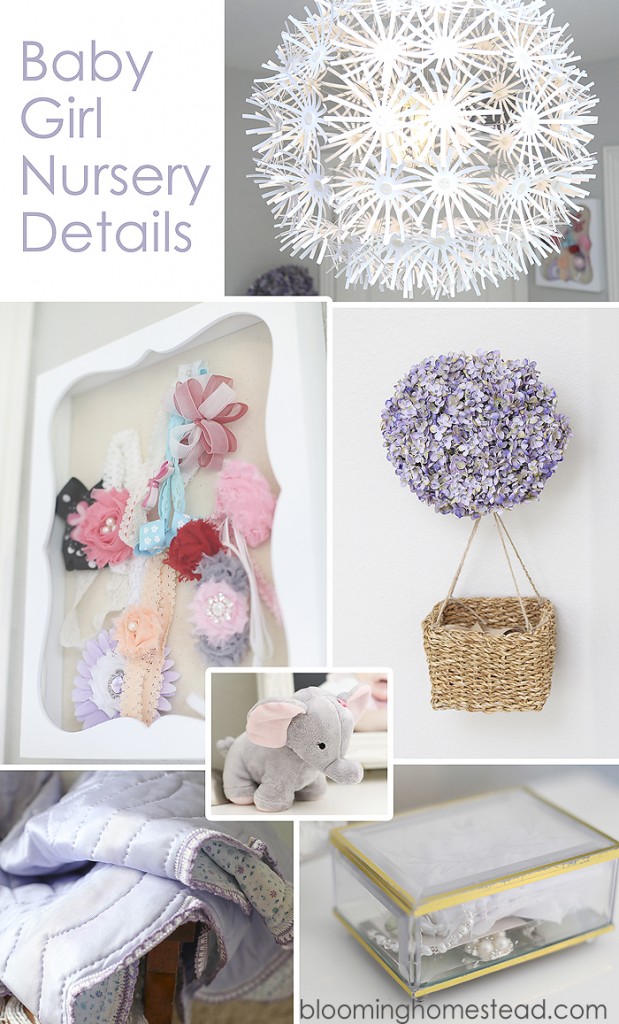 I also love this light from IKEA and I spent so much time trying to find the perfect headband and bow storage (I'll be sharing details of these next week!)
You might want to check out my son's bedroom makeover for more inspiration!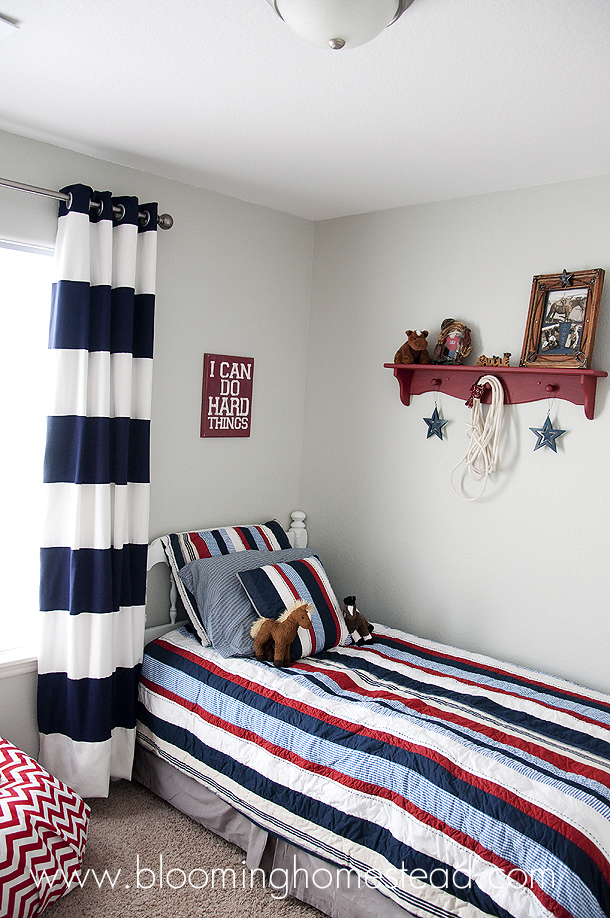 Curtains by Pottery Barn
Bedskirt by Pottery Barn
Light from IKEA
Lamp from Lamps.com
Rug from RUGS USA
I link up {here}