Today I am sharing the details on my little girl's DIY Hair Bow Holder! I love how it's a super cute hot air balloon with secret storage. I have a weird thing about clutter and trying to manage my little girls hair bows has totally been driving me nuts! When I was putting together her nursery, I knew that I didn't want to really display all of her hair accessories, but I also didn't want them in a box for me to rummage through, so I came up with this solution.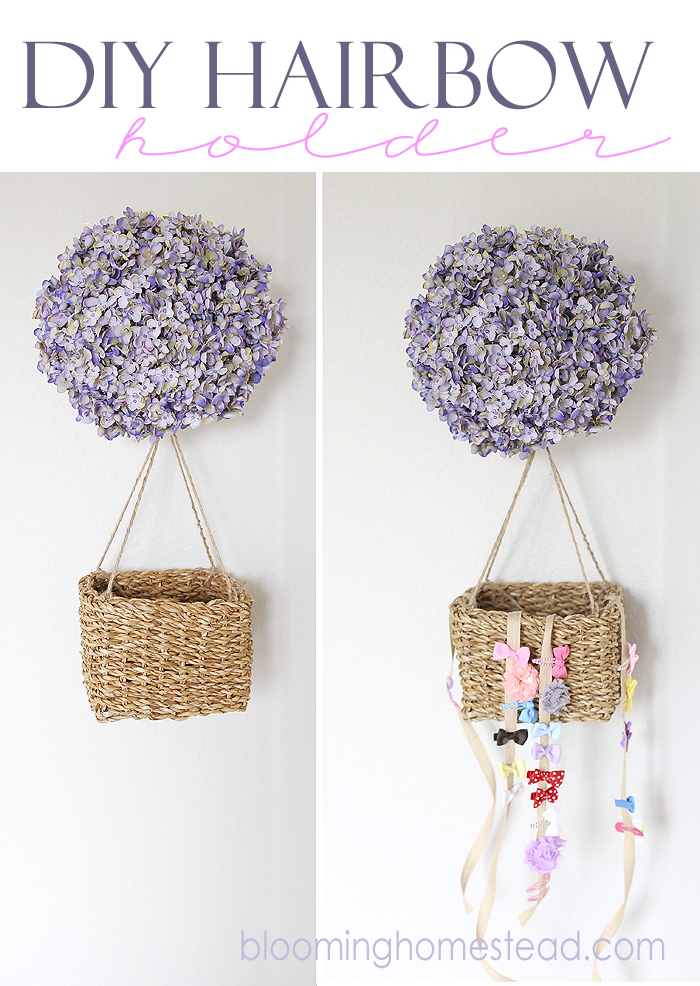 Supplies:
Styrofoam ball
Flowers
Basket
Ribbon
Jute
Hot glue gun
Fishing line to hang it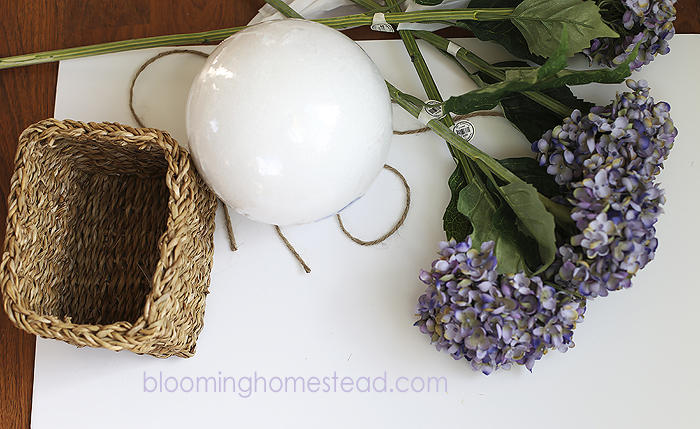 First off, you need to prep your flowers. Mine were in large bunches and so I clipped off each branch to make better coverage of the styrofoam ball. Set them aside.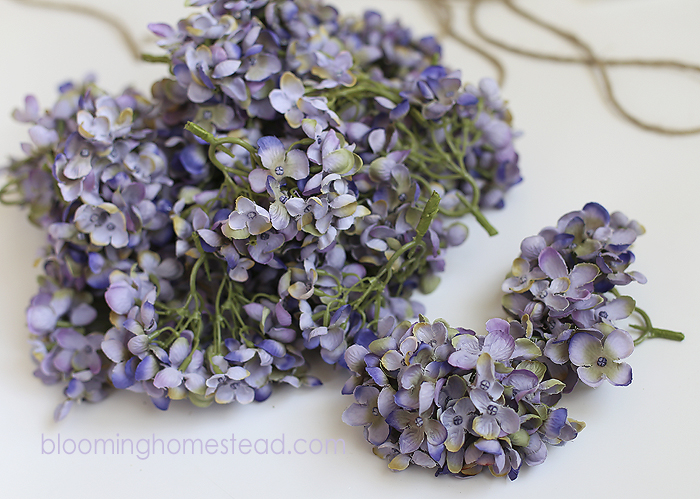 Before you adhere your flowers, you'll want to tie on your jute to hold the basket. I tied it around all sides crossing at the top and tied a not at the bottom. I used a t-pin to help keep the criss crossed jute in place, you could just use a dab of hot glue. I also tied on a bit of fishing line on the top jute to hang the balloon.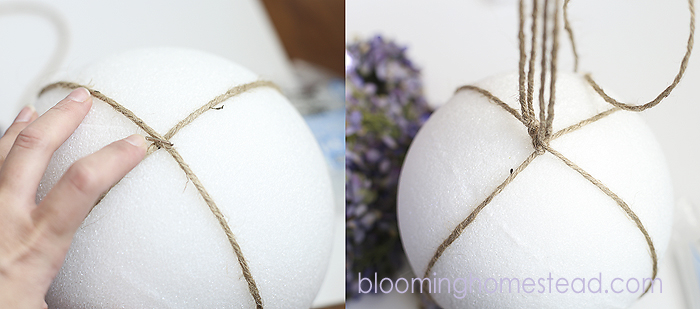 Now, you can start gluing on your flowers. It took me about 13 flowers to cover my styrofoam ball…it was the largest size at the craft store about 10″ in diameter.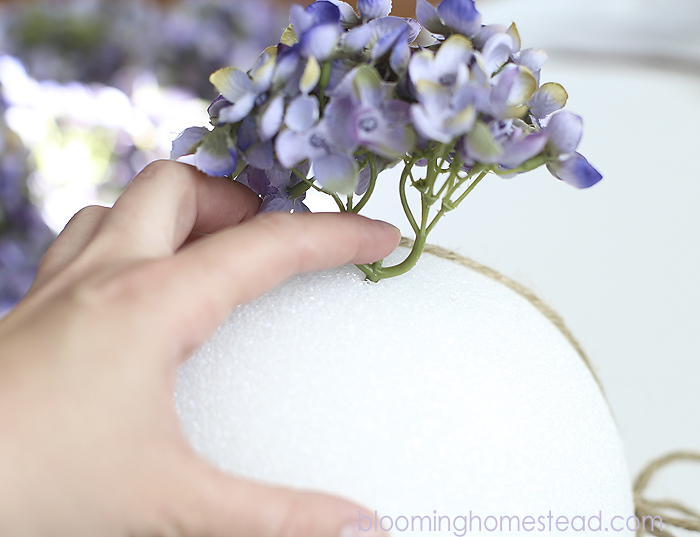 After you have glued on the flowers, you'll tie on your ribbon. I used this really cool flat natural ribbon for my hair bows. Just cut the desired length and glue them on all sides except the back if it's against the wall.



Now you'll want to tie the jute to the basket corners. Measure each section carefully so the basket will hang evenly. When I had each jute string knotted carefully through each basket corner, I used a bit of hot glue for extra strength. And that's it.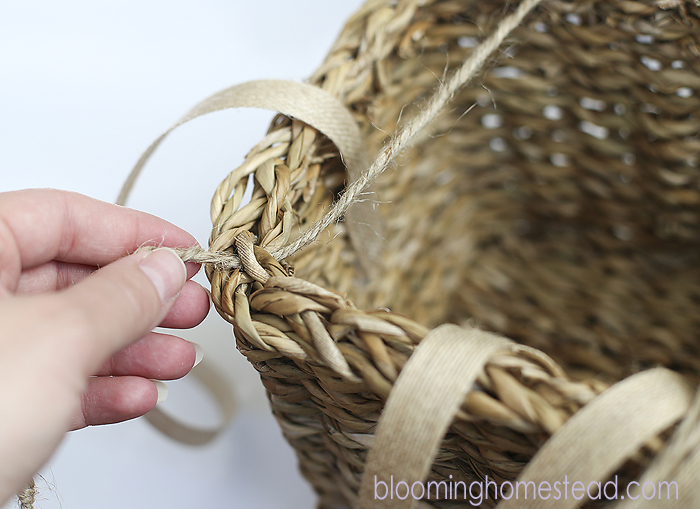 Now you can hang your DIY Hair Bow Holder and add on those bows!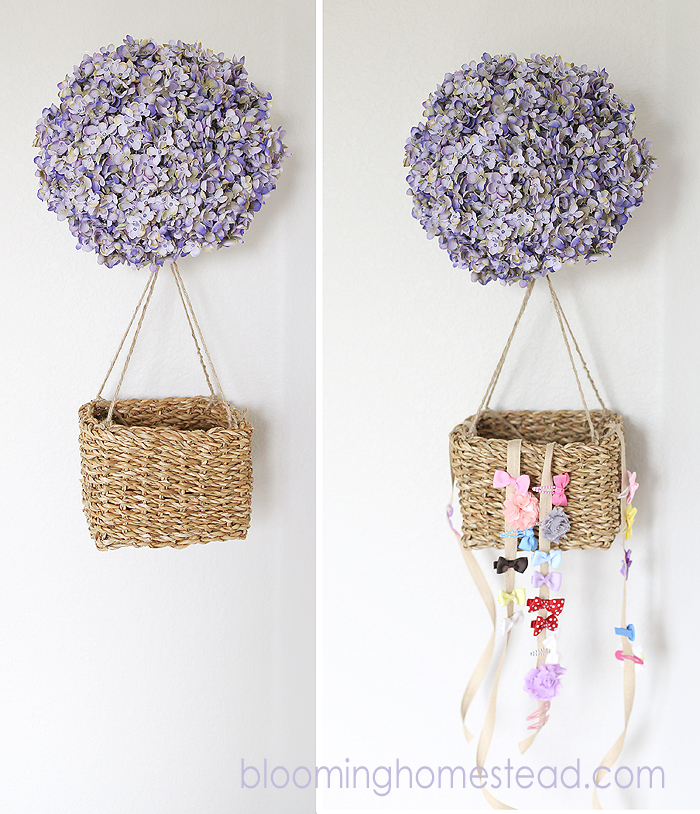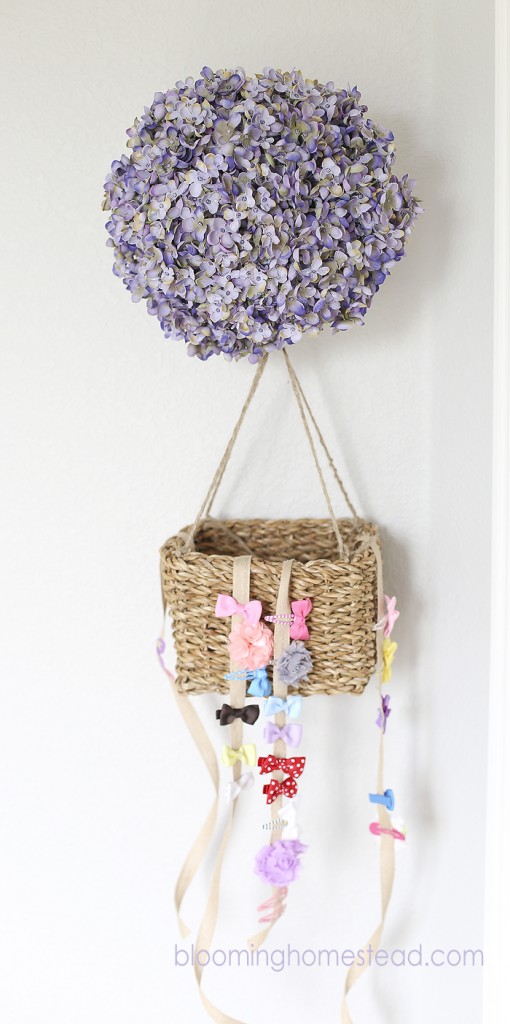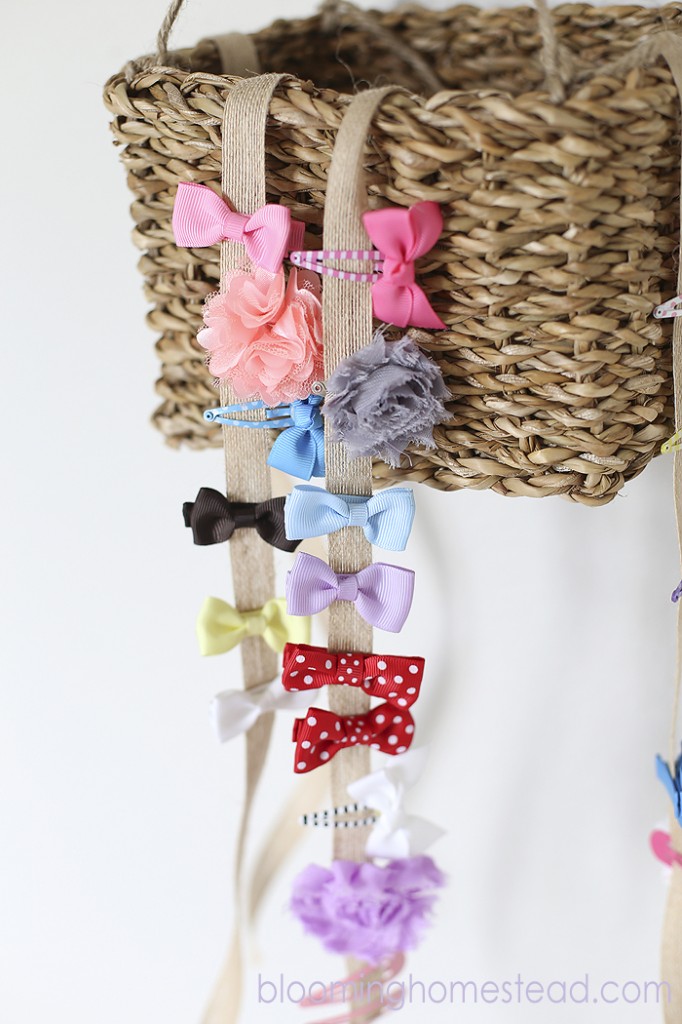 Inside the basket when the ribbons are all put away.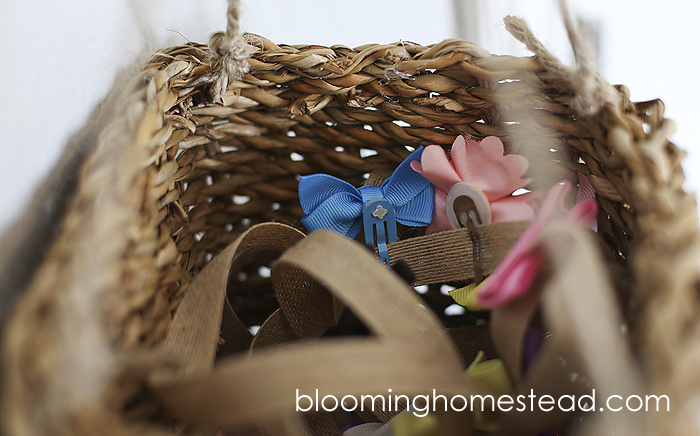 My daughter has long hair so she only wore headbands for about 5 months. I still occasionally put headbands on her and I found this cute frame at Hobby Lobby that works perfect to hold the headbands and keep them handy at the same time.



If you missed her full nursery tour, you can check it out here!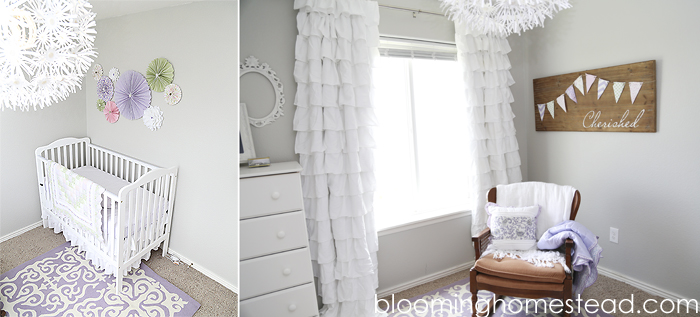 I join these fabulous link parties {here.}