I love the look and taste of berry pies and what is even better than regular pies…mini pies! Yes, aren't most things cuter when they are smaller? These sweet Mini Berry Pies will be the hit of any barbecue or picnic you're planning this summer. Plus, they are so easy to make too!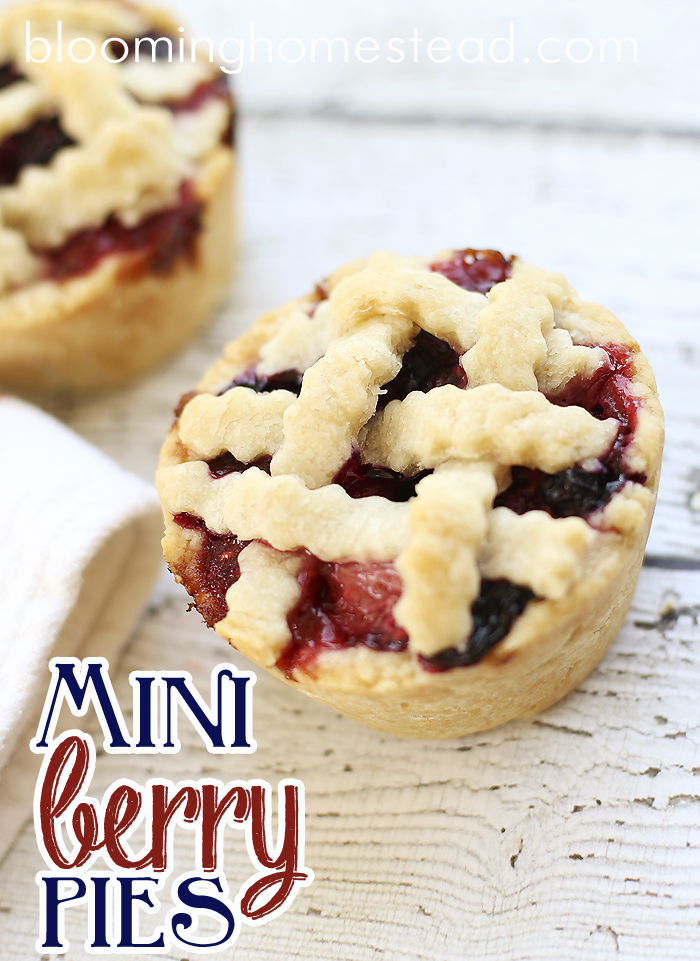 To make these pies, you'll want a jumbo cupcake pan. Not just a standard cupcake one, but the jumbo ones. This will help the pies be the perfect shape and size.
I just took my standard berry pie recipe and adapted it to make these cute mini pies. I rolled out my pie crust and cut them into smaller circles to fill my jumbo cupcake pan. I made the berry filling as directed and spooned it into the pie lined cupcake pan. For extra cuteness, I took the extra pie crust and rolled it out and cut it into small lattice strips to place on top. Now your ready to bake! Bake as directed…but you won't cook them as long since they are smaller. Take them out and let them cool and you've got adorable Mini Berry Pies! This yielded me 4 little mini pies.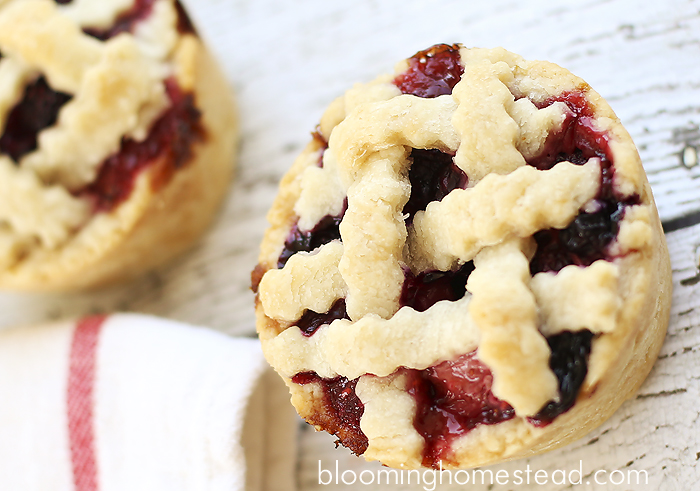 I link up {here}