A few weeks ago I shared my new gallery wall. I knew I wanted a fun mirror component and this DIY Sunburst Mirror was the perfect fit. It is affordable and so easy to make!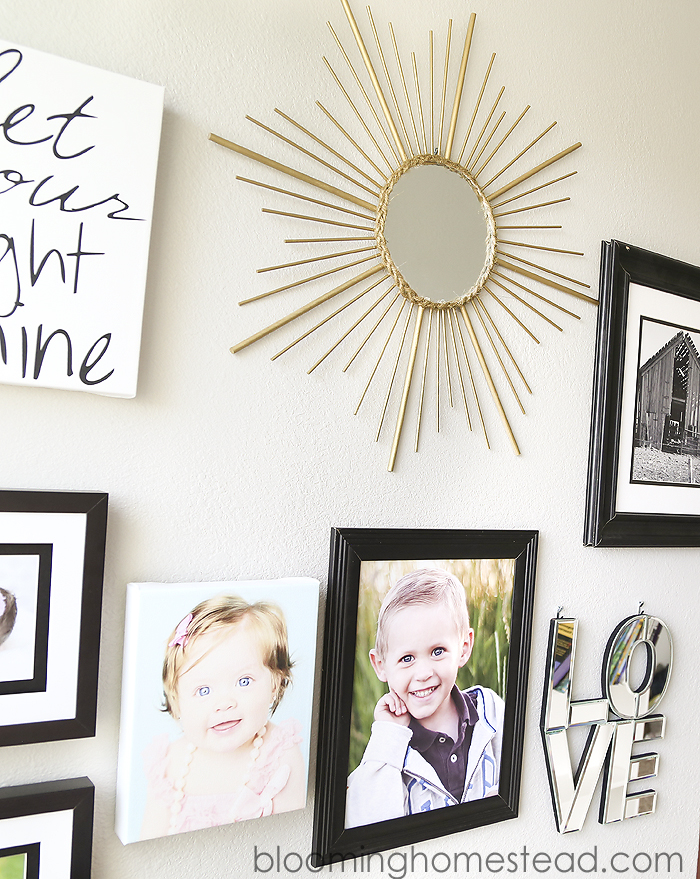 Supplies Needed:
Dowels- 1 (10pk) 5/16 x12″, 1 (30pk) 1/8 x12″
Scissors or wood cutter for dowels
Round Mirror- Mine was about 6″ diameter
Cardstock cut to the size of the mirror
Hot glue
spray paint ( I was going to use silver, but decided to switch to gold)
Jute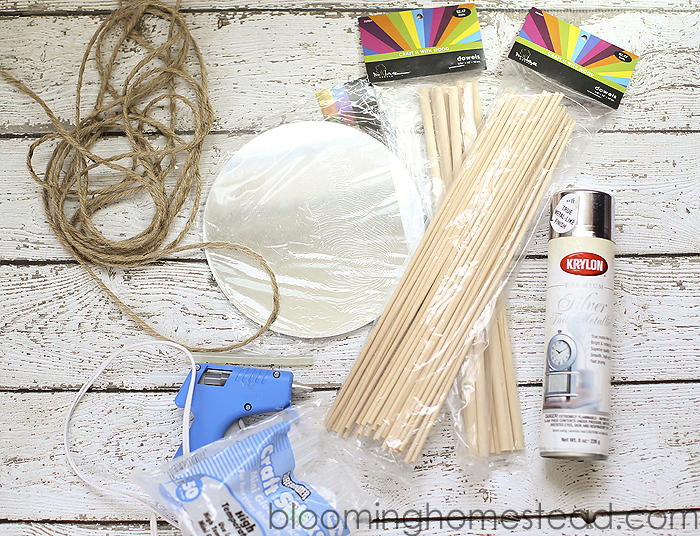 First off, plug in your hot glue gun and place mirror shiny side down. Using 8 of the 5/16″ dowels, glue them down in equal distance apart on the backside of the mirror.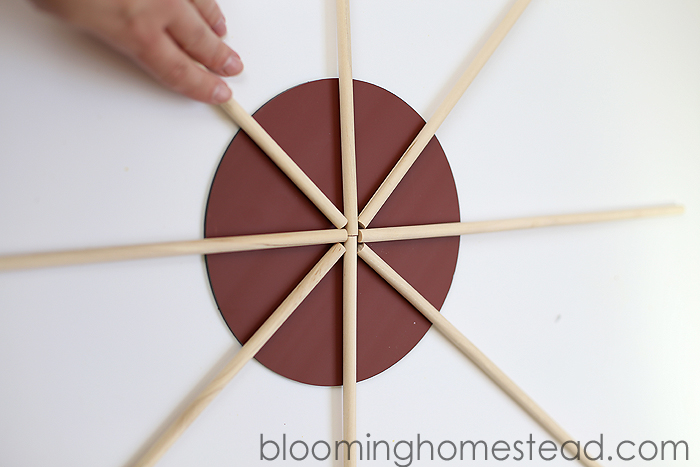 Next, you'll take the 1/8″ dowels and trim them down into 3 lengths using sharp scissors or saw. (I used wire cutters) I cut each section down about 1-1.5″. So the longest were about 11″, the next middle size was 9.5-10″, and the shortest was around 8-9″.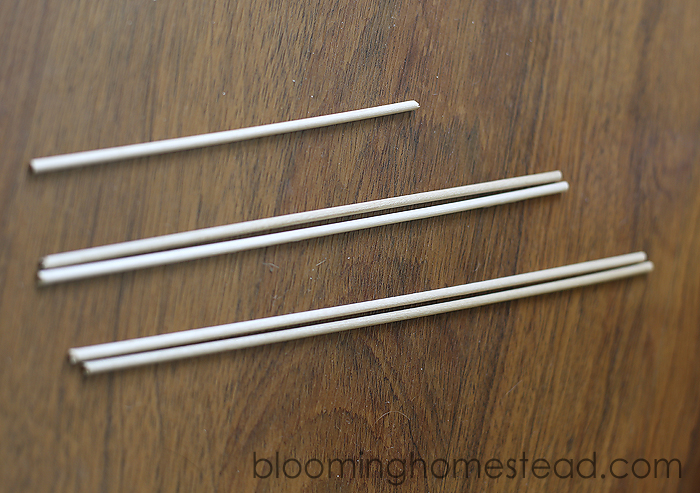 Next, you'll take your shortest dowel and center it between the larger dowels that have already been glued down. Glue it down. Next you'll center the middle length and larger length in between the short center dowel and the 5/16″ dowel and glue them down as well to create a teired sunburst. Continue this process all the way around and let the glue dry.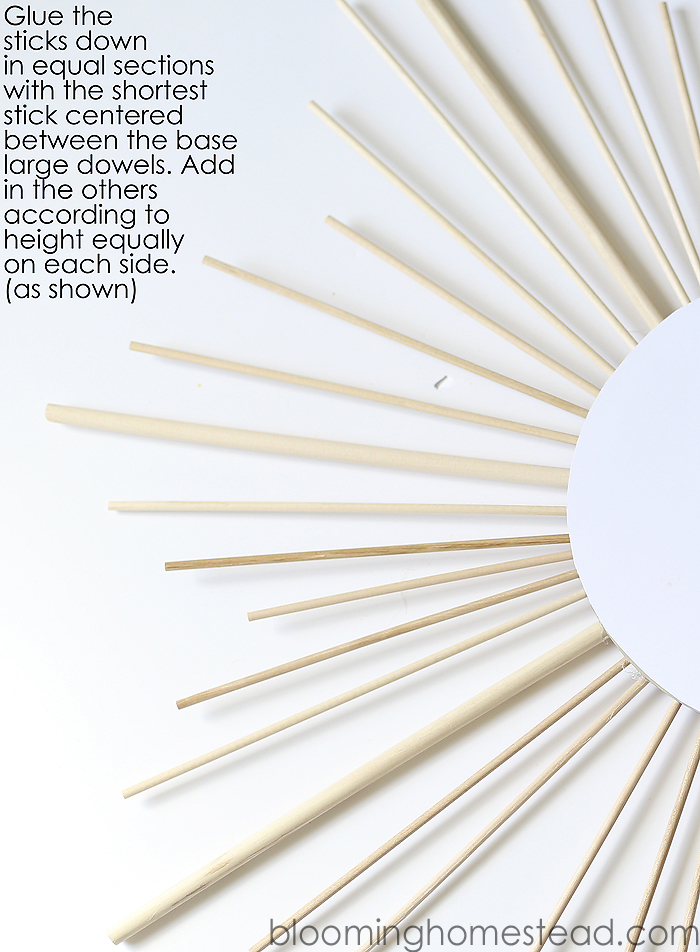 Once the dowels are all glued down, you should have a mirror like this.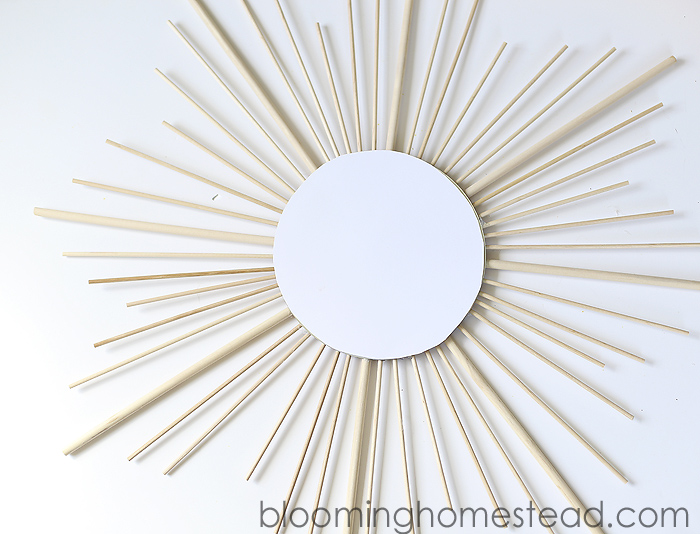 Before we spray it, we will take our jute and cut it into 3 strips. Now, you start to braid the jute.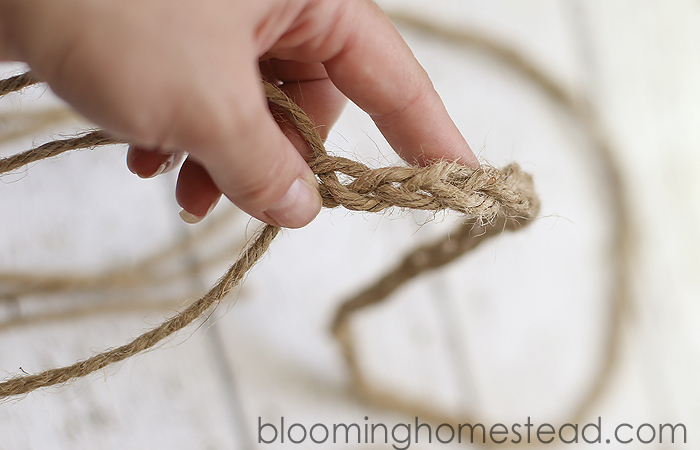 Once you've braided a large enough piece to cover the edge of the mirror all the way around you can trim it and glue it down around the edge of the mirror. Next you'll tape on the cardstock to the top of the mirror so you'll be ready to spray paint your mirror with out actually getting paint on the mirror.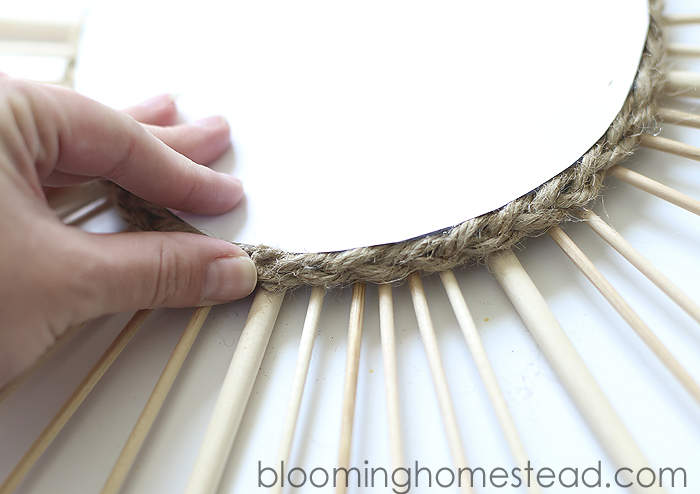 Time to spray. Don't worry if the paint gets on the mirror a little bit. You can use a little fingernail polish remover and wipe it right off.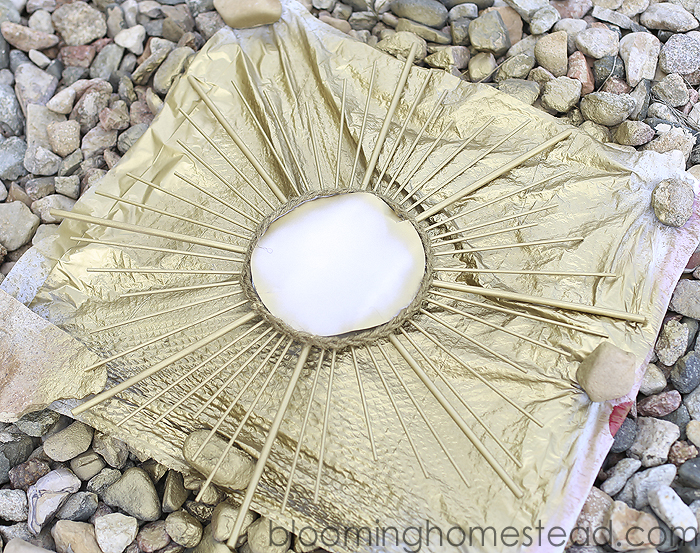 (and yes, my husband was real impressed with my gold rocks! LOL) Let the paint dry, remove cardboard and your ready to add hardware to hang your mirror. Lots of different ways to hang it, but since my mirror was lightweight, I just glued some ribbon on the back with hot glue to hang it and it works great. I'm so happy with how my DIY Sunburst Mirror turned out. I think it adds the perfect addition to my gallery wall!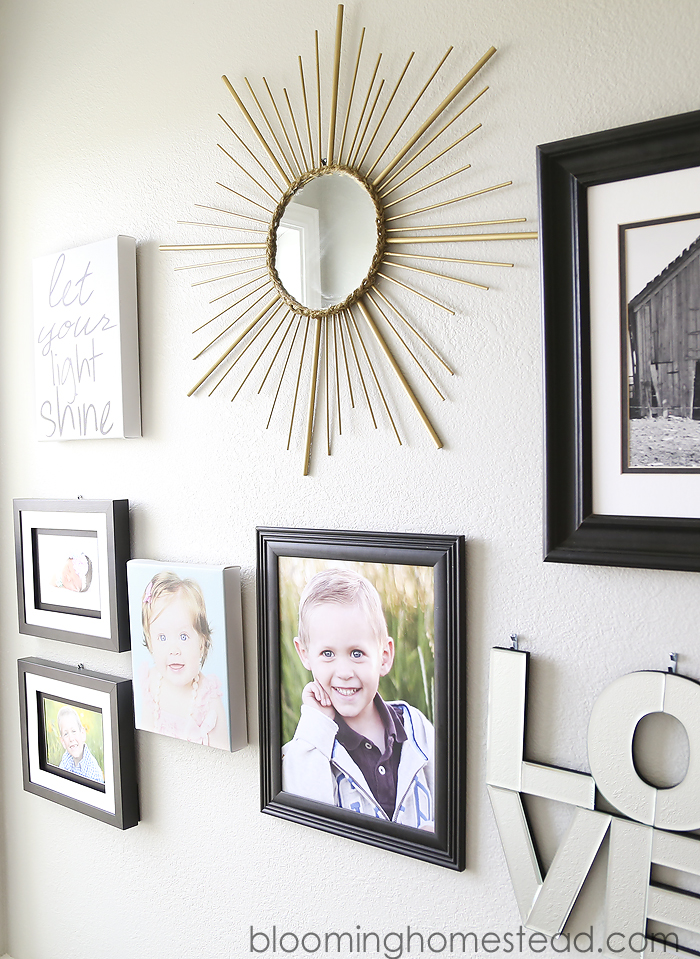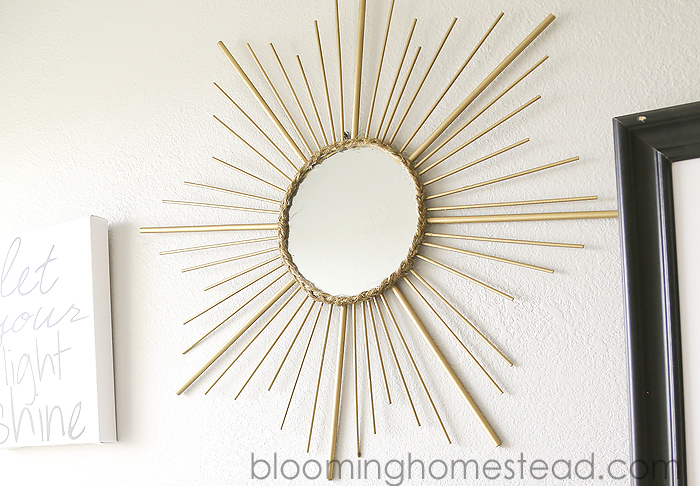 I link up {here}