One of my favorite foods is homemade rolls…delicious! One of my 2nd favorite things is Raspberry Butter on homemade rolls. Mmmm, its seriously that good! Today I am going to share this super easy and delicious Raspberry Butter Recipe.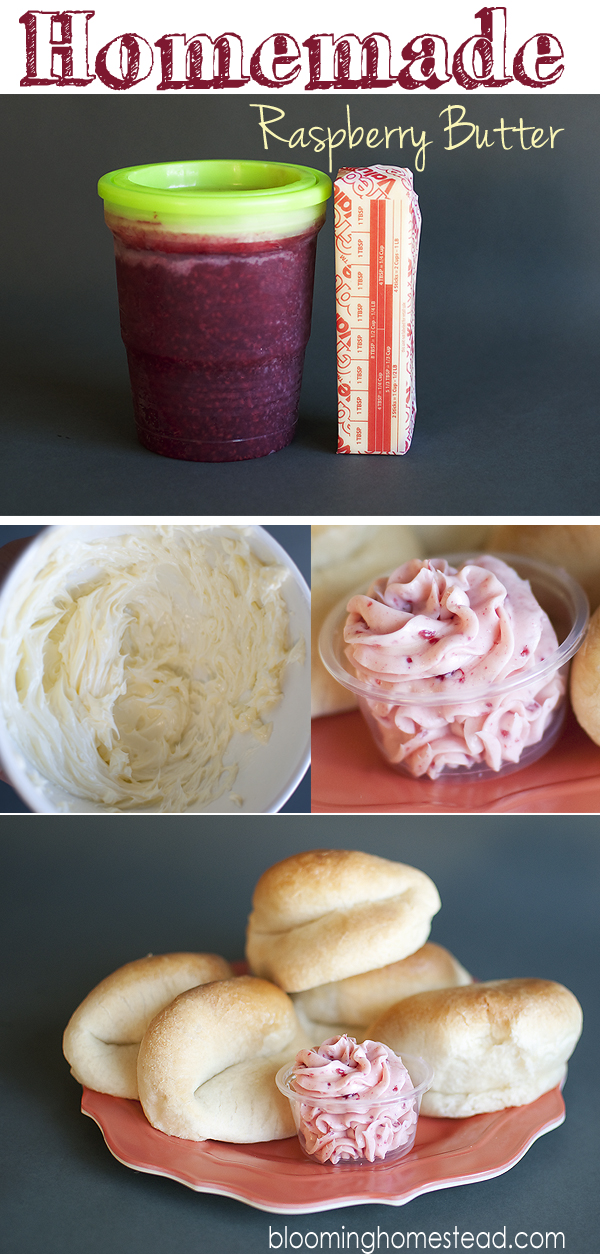 Ingredients:
1 stick softened butter
2-3 Tbls Raspberry Jam (homemade is best!)
First off, you want to take your butter and set it out so it softens to room temperature. Make sure you don't melt it in microwave, you just want it softened so you can whip in the jam.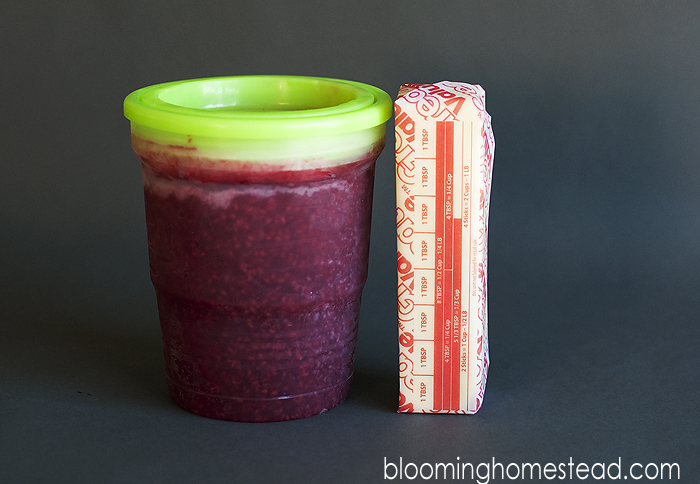 When it is soft, add it to bowl and whip it. I prefer to use beaters as it really lightens up the texture.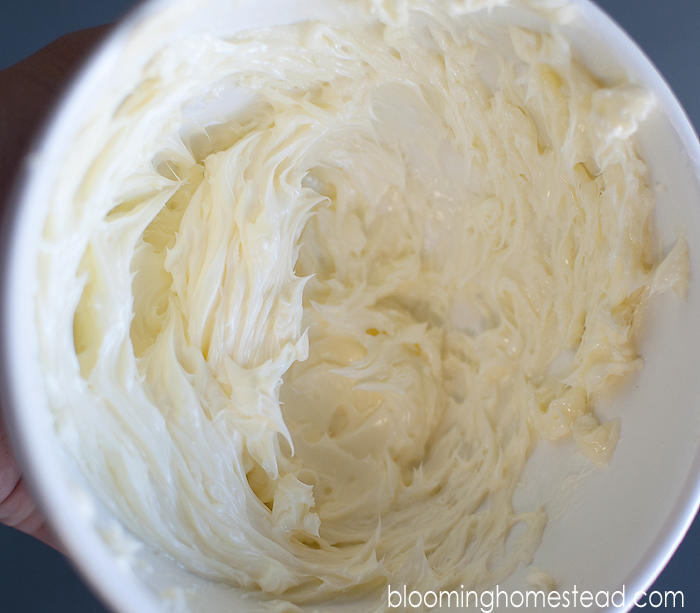 Next, you'll add in your raspberry jam. This can be tricky because how much you add depends on how sweet your jam is or how you like it to taste. I use about 2-3 tablespoons raspberry jam per stick. I always use my Mom's Homemade Bear Lake Raspberry Jam and this is the perfect amount for a creamy delicious flavor to the butter. Mix them together and that's it! Now just refrigerate your raspberry butter until you are ready to use it. I like to pipe mine into little containers which make perfect serving sizes, and yes they are cute too!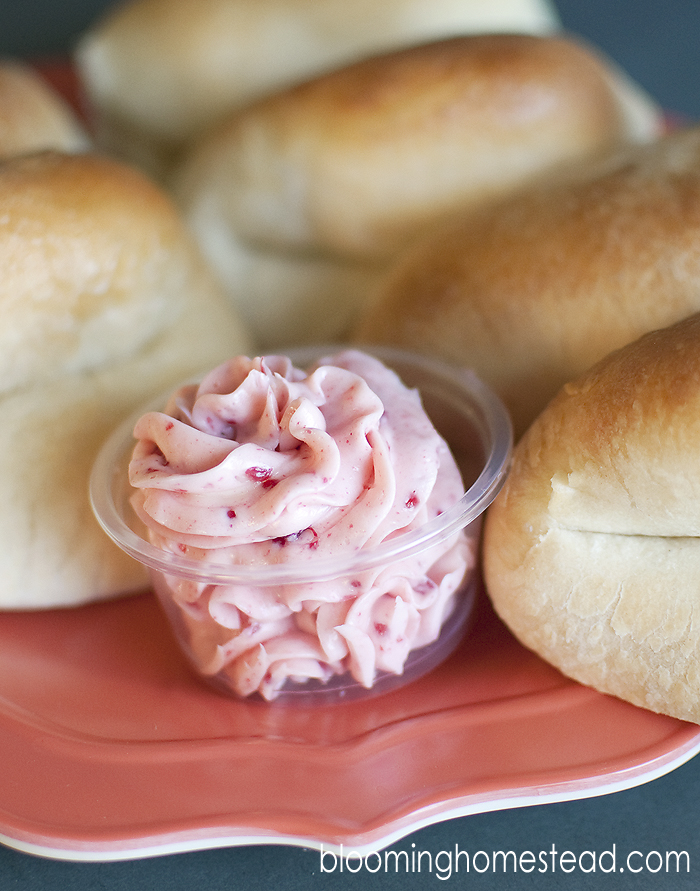 I love making these for when I have company, it knocks their socks off every time!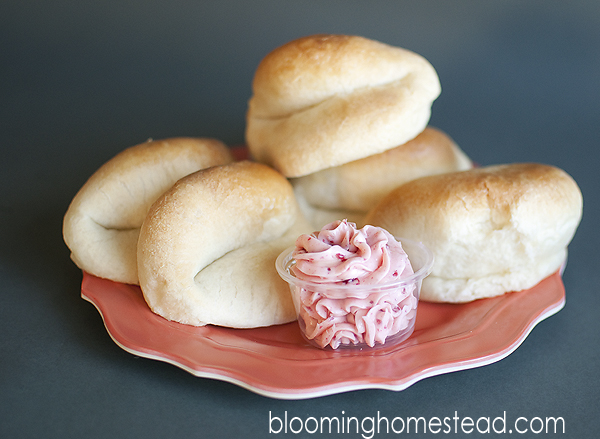 I link up {here}