Halloween is such a fun holiday to decorate for. While we don't do "scary" in our house, we still like to add some spooky touches and bold colors. I am loving all things black and white with tiny splashes of color here and there. Today I am sharing my Halloween Mantle & Decor. I know that I love to sneak peeks into how people are decorating for the holidays. First up is my mantle. I will be missing my Fall Mantle but it will be back next month. 🙂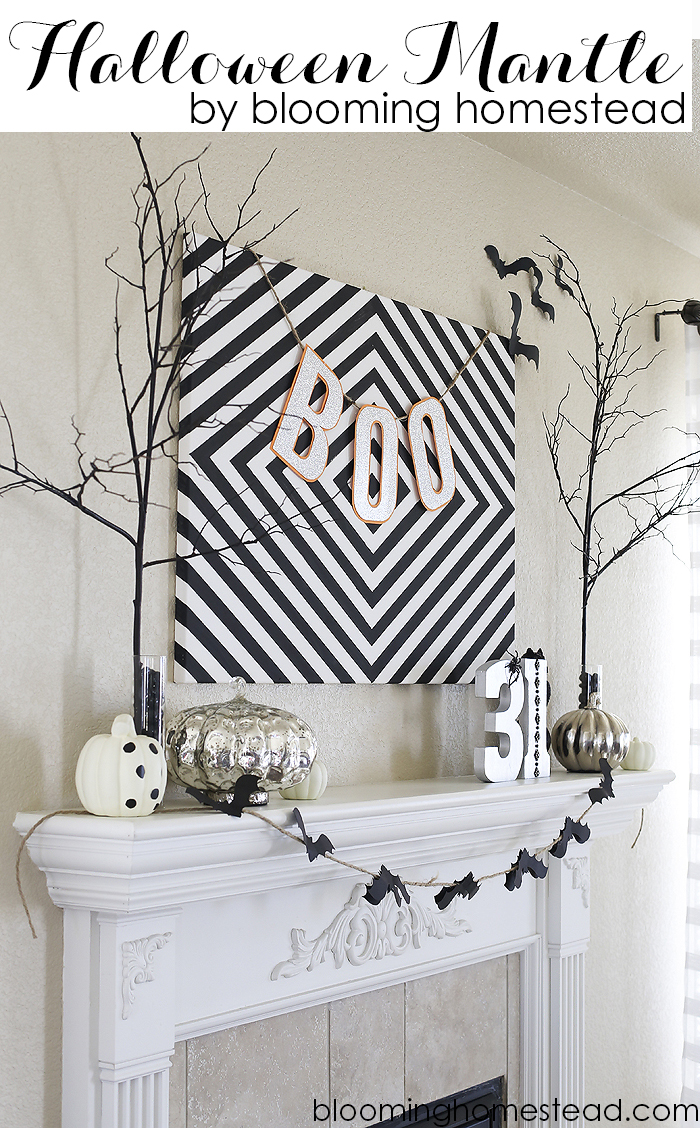 I painted a geometric print canvas to add some fun visual interest that was very different than what I normally decorate with. I love the black trees, pumpkins, and silver "31". You can find the tutorial for that here.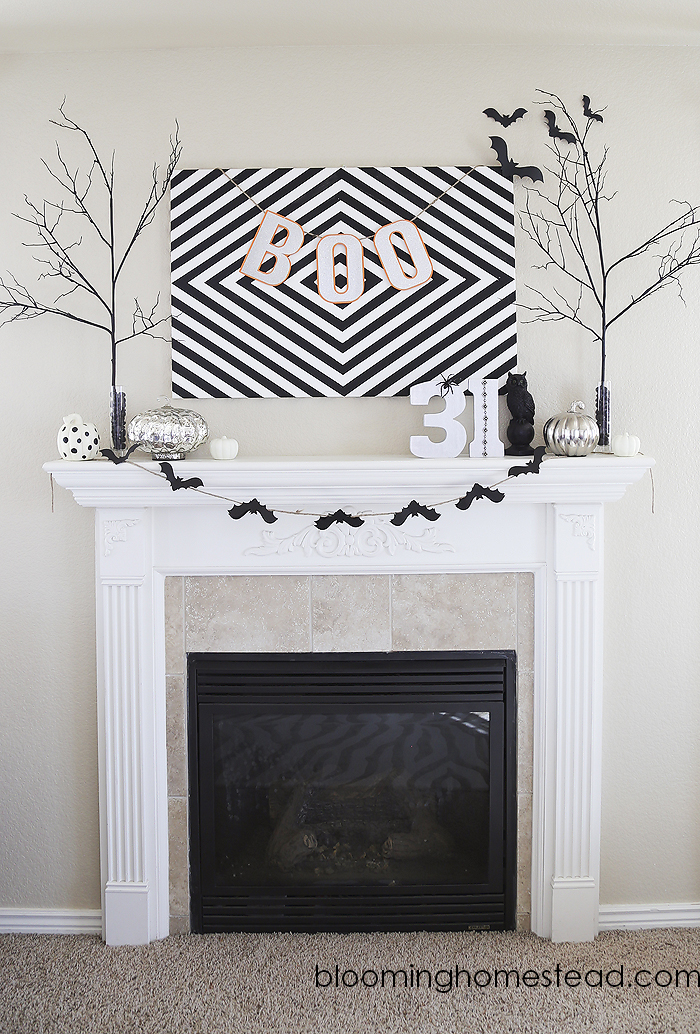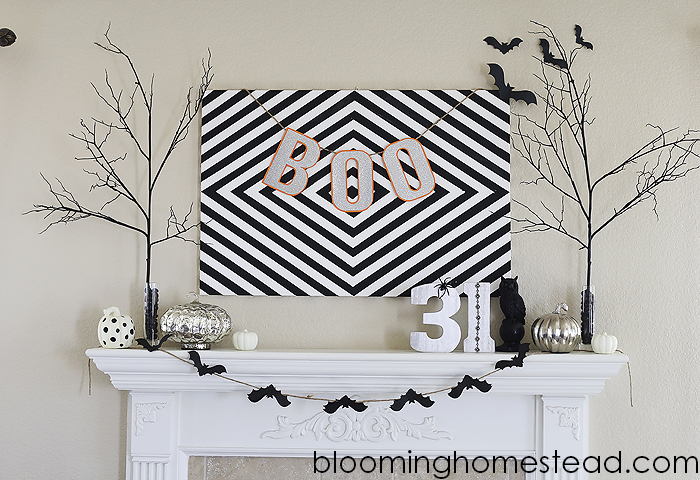 I love decorating my barn wood shutters for each holiday, its always fun to switch things out.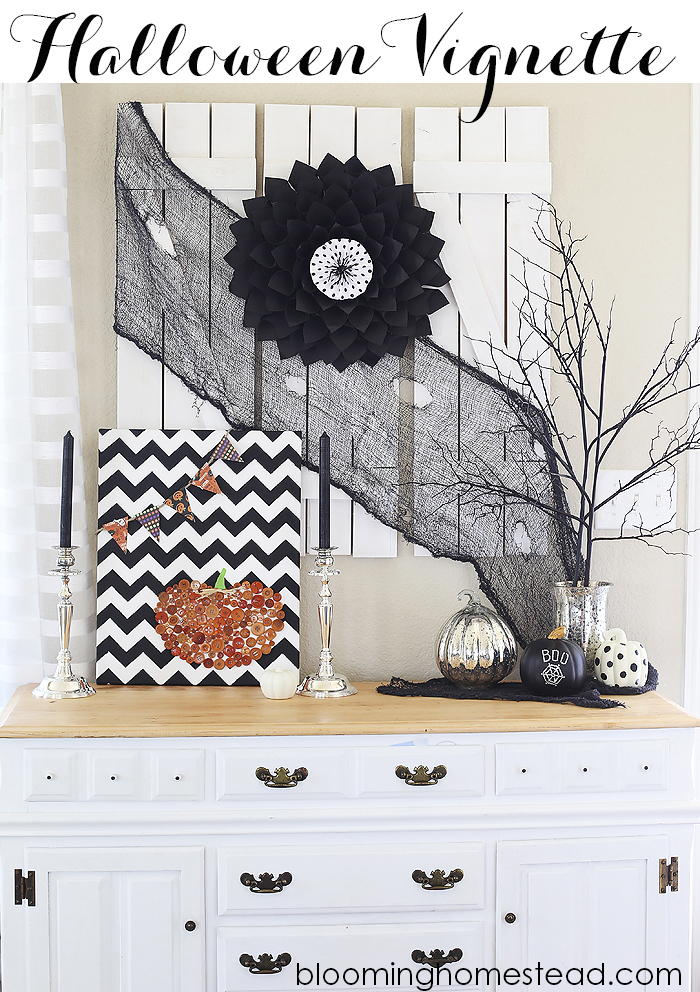 We also love our Halloween Countdown! Such a fun idea for the kids.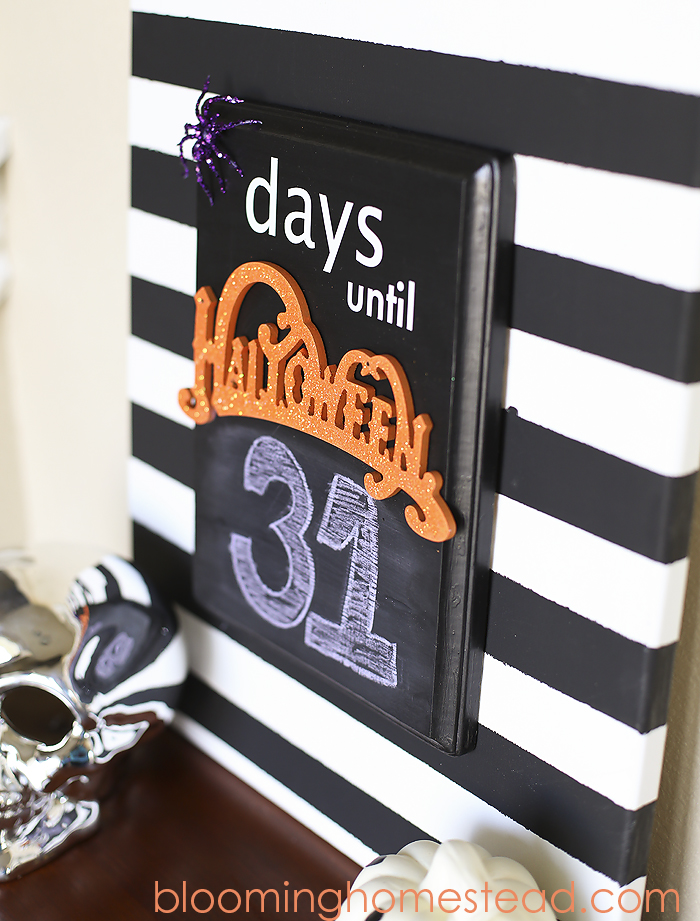 Here is a close-up of some of the details.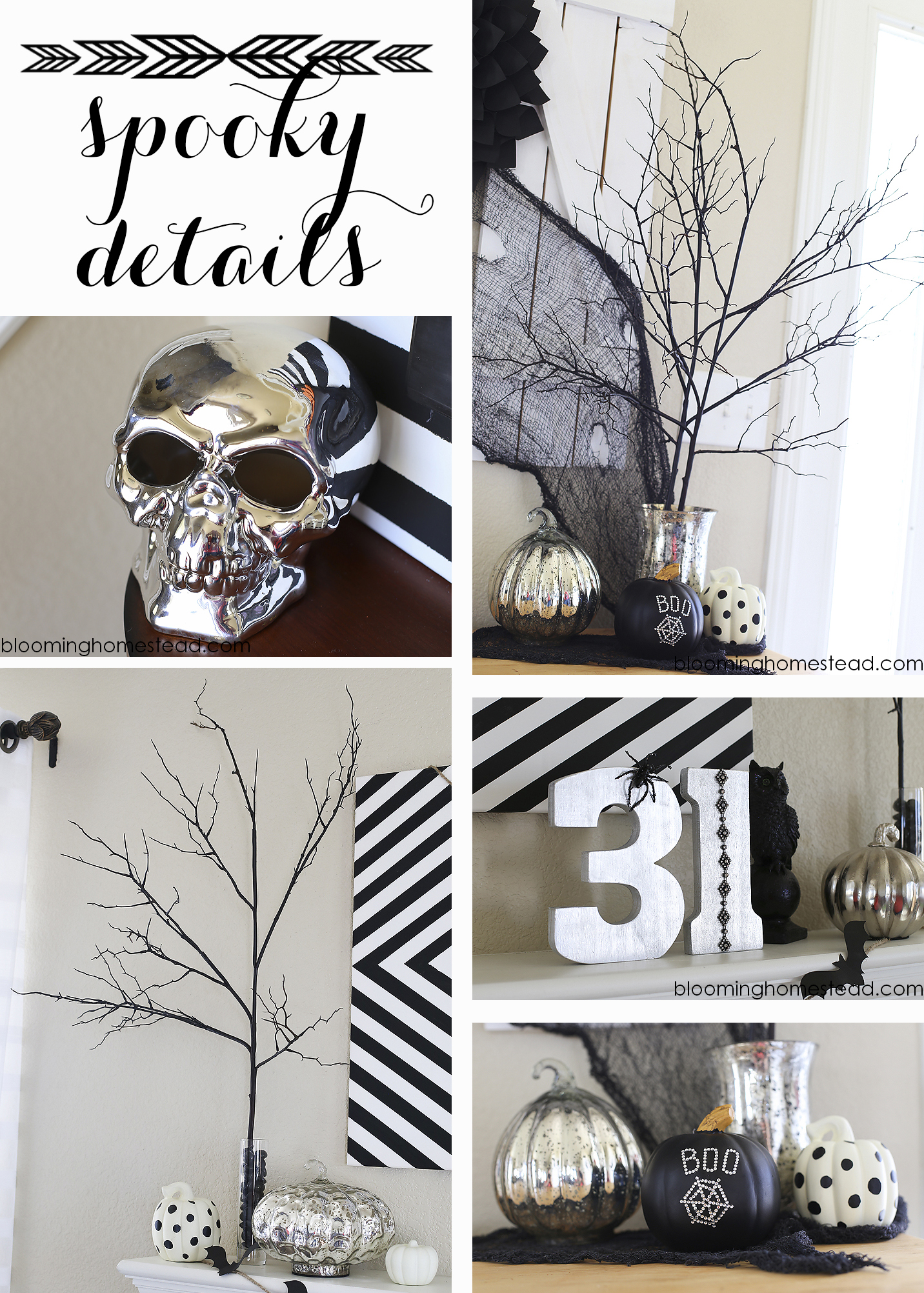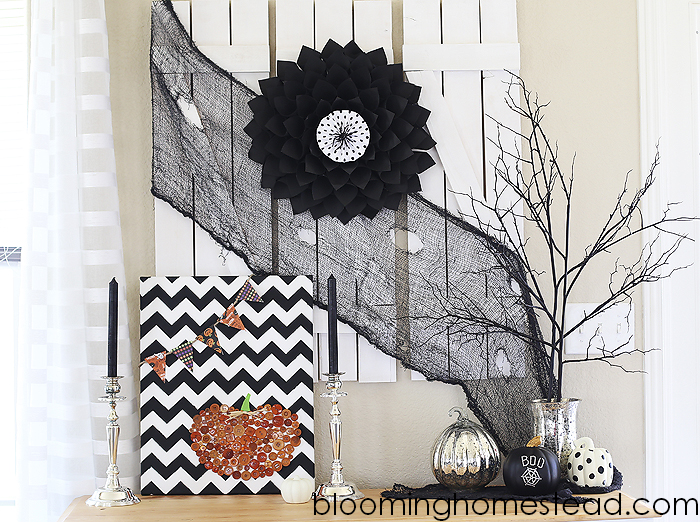 I'm still loving this wreath that I made for my shutters last year. It's so fun, I just adore it! You can find the tutorial for that here. Have you started decorating for Halloween yet? What is your style? It's so fun to see the different colors, textures, and ideas that everyone uses in their decorating!

I link up to these parties {here.}