Now that school has been in full swing for a few weeks, I am starting to run out of easy lunch options. My son refuses to eat school lunch so it leaves this mama in need of some creativity…which to be honest I sometimes just get lazy and repeat the same meal over and over. While my son loves this initially…eventually he to becomes bored with the monotony of eating the same thing day after day and stages a revolt against said packed lunch! Today I am sharing one of my favorite basic lunches that is easy to prepare before hand and if you are a tuna fan you will find it delicious. If you're like my husband and shutter at the thought of tuna…this recipes probably isn't for you lol!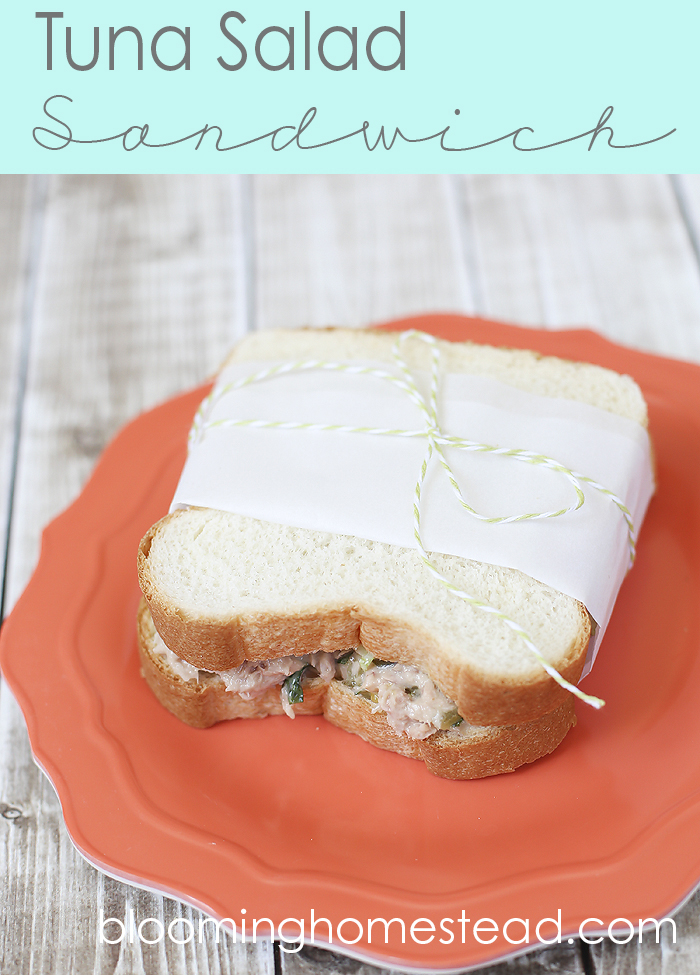 The best thing about this sandwich for me is that you can add whatever you like to taste. If you love pickles…add pickles. If you love cheese…add cheese! So many options to customize it to your taste preferences or those little picky eaters ordering a handmade packed lunch. 🙂 This sandwich is super basic and I think sometimes we need to get back to the basics.
INGREDIENTS:
1 small pouch tuna
1-1/2 TBLS Miracle Whip or Mayo
Extras: (These are up to you and your tastes! Be creative)

Pickles
Lettuce
Cheese
Sprouts
Cucumbers
This is my personal fav combination: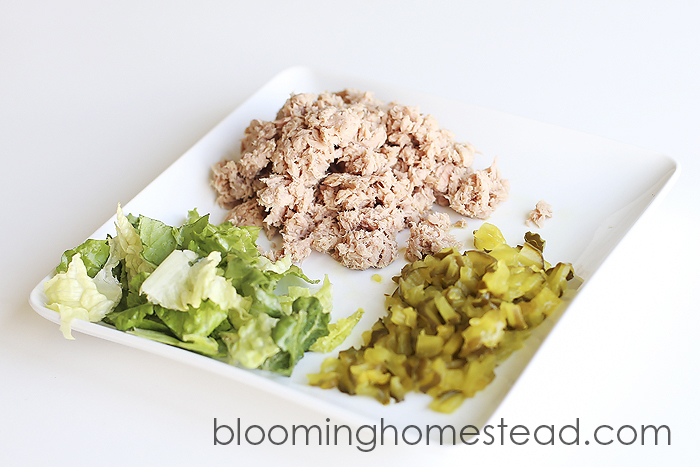 Making Your Sandwich:
Open tuna pouch, they say they are pre rinsed but I still put it in a small bowl and go through it to make sure there aren't any yucky things in it. When its ready to go, add in miracle whip or mayo. I use about 1 TBLS miracle per pouch (which is 1 serving). After it is mixed well, add in your extras. If you like you can use your sprouts and lettuce as a garnish, but I like to mix them in. That's it! All ready to spread on your bread, croissant, or whatever you like.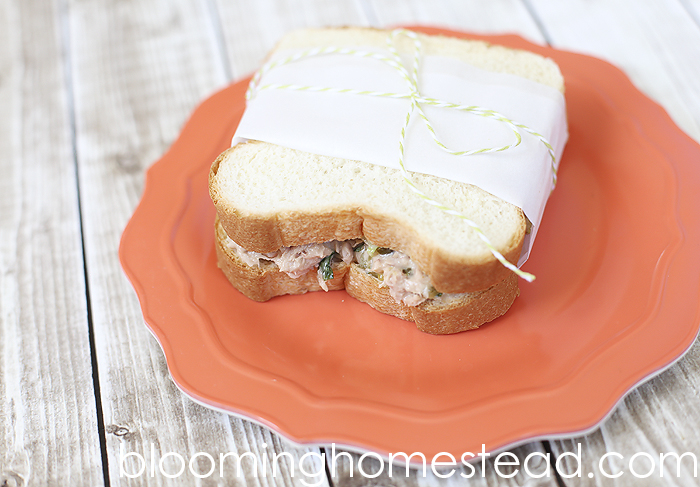 Choosing a lighter mayo/miracle whip option and limiting the amount you use will help keep this sandwich lighter and healthier too for those who are trying to eat a little healthier. Making the tuna mixture and serving it on a bed of lettuce is one of my favorite "diet" go to lunches. Or you can even wrap it in lettuce to keep it low carb.
Are you a fan of tuna? We are about 50/50 in our household. 🙂
I link up to these parties {here}