I shared my Halloween Mantle and decor with you last week, and today I am sharing this fun and easy Boo Banner. This banner is so simple and makes such a fun addition to any Halloween Decor.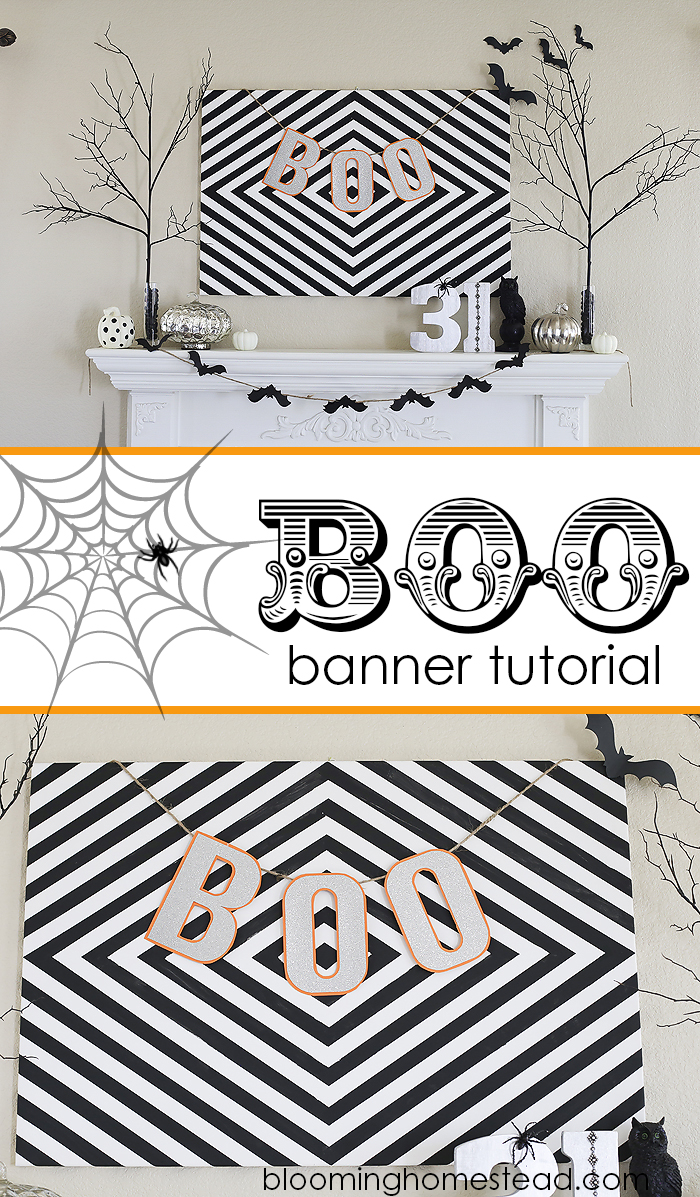 Here are the supplies you'll need:
Glitter Cardstock- 2 pages
Orange cardstock- 2pages
gluestick
jute
glue gun & sticks
Craft Cutting Machine (I use silhouette)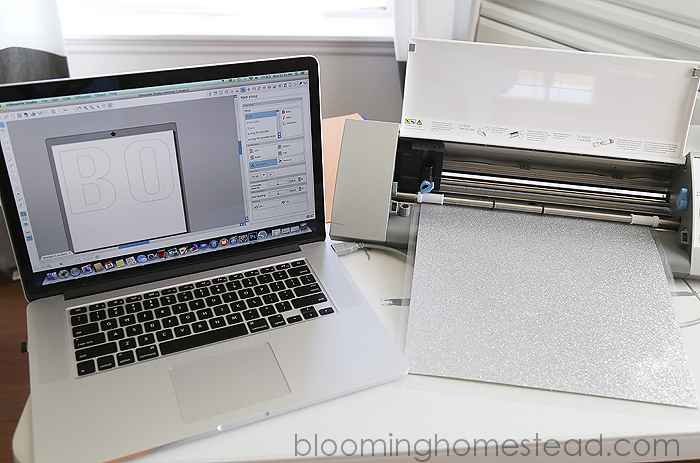 First off you want to cut your glitter card stock letters. I just used a basic block letter for the Boo and because I wanted them to be about 7 1/2″ tall I had to use 2 sheets card stock. Make sure you have your settings right when you cut so that it cuts all the way through. I had to double cut because my card stock was so thick.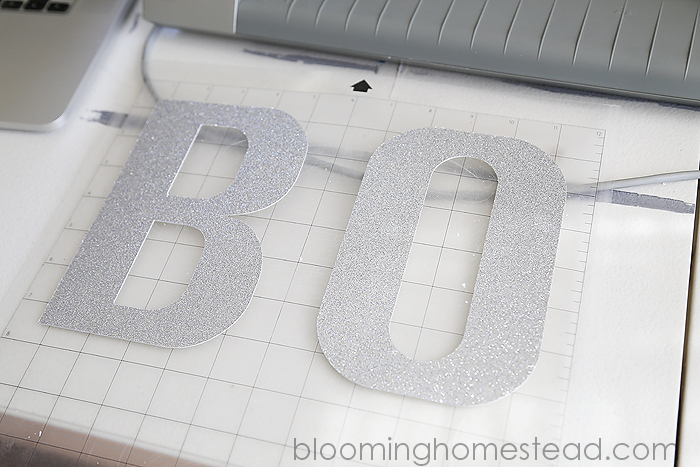 After your letters are cut, peel them off and glue them to orange paper. Cut around the paper to create a border effect. (There is probably a way to do this with the silhouette but I didn't know how and this was quicker.)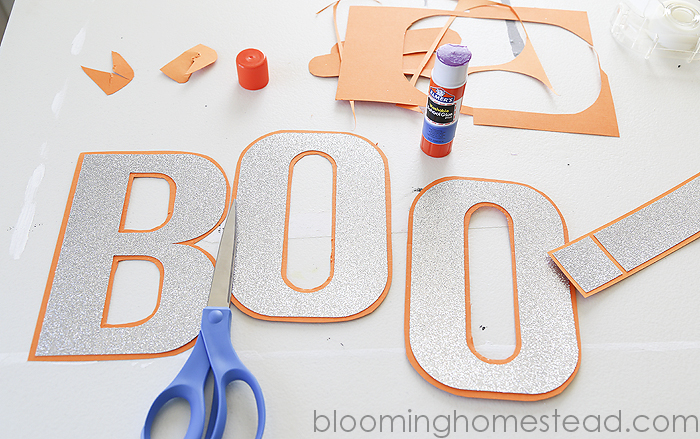 When your letters are all ready to go, simply glue them onto some jute and that's it!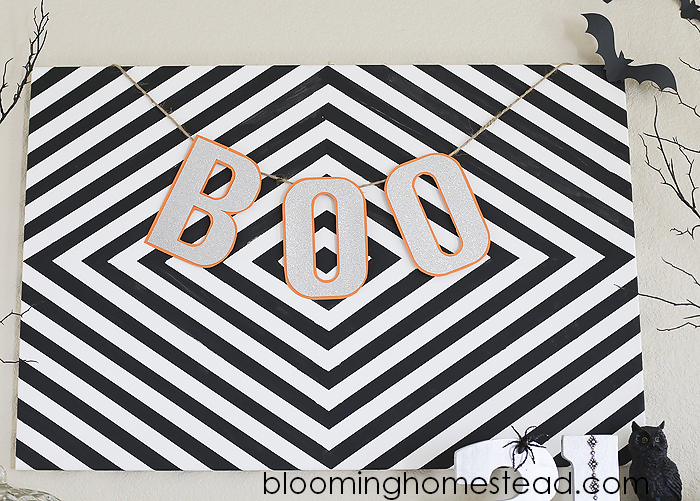 A fun, simple banner that adds a little bit of spook to any Halloween Decor.

I link up to these parties {here}