I can't believe that we are already well into October already! This month is flying by! Oh who am I kidding, this whole year has flown by. A year ago I was home from the hospital cuddling our new baby girl and now I have a feisty, walking (running) 1 year old. Just one more reason to love this time of year. I love fall decorating and am especially loving everything natural and woodsy with a touch of glam. Check out this lovely Thankful Wood Art I made, I'm sharing the full tutorial with all the details over at I Heart Nap Time today.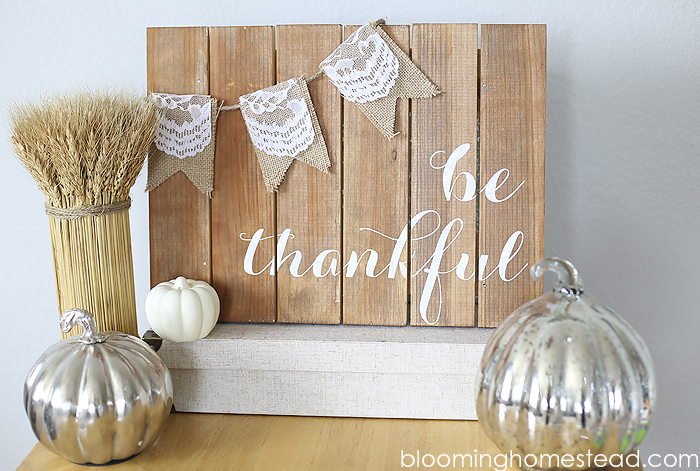 I am also getting super excited for Christmas. It is definitely one of my favorite holidays, you just can't beat all the fun family time together. Only problem is I adore the holiday so much I always tend to jump the gun on decorating. Instead of jumping right from Halloween to Christmas this year I've planned some fun fall "Thankful" decorations.
Hopefully this will be a good reminder for us during these fast paced holidays to stop and take time to be thankful. I know I have much to be grateful, especially my wonderful readers! Thank you so much for sticking with me through hard times and commenting, sharing, and pinning my posts. I've been reflecting on this a lot lately and I am so lucky to have you here with me!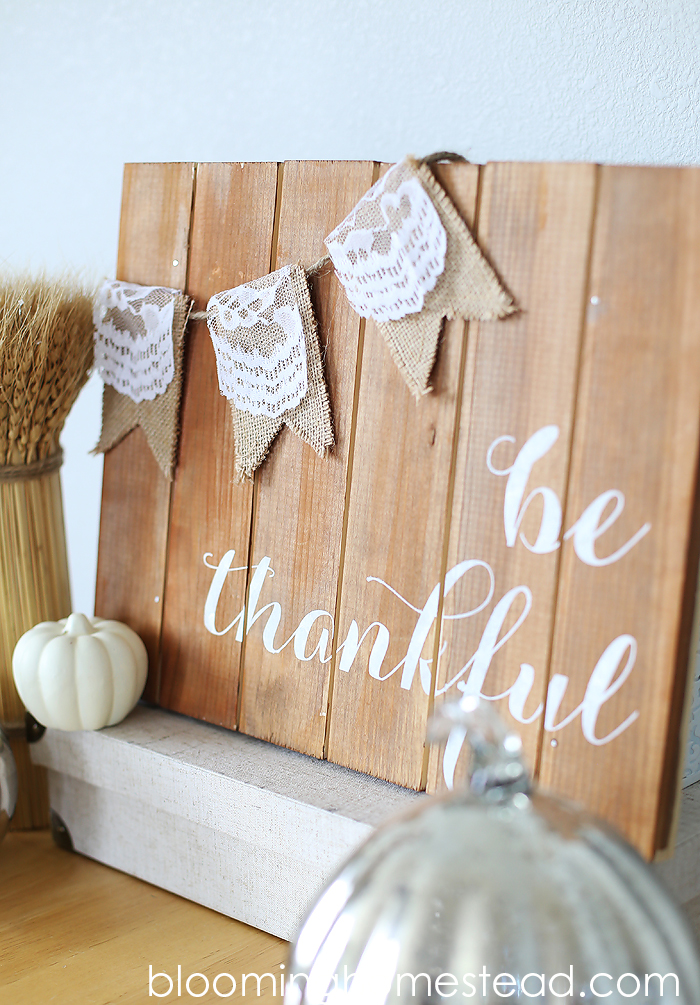 I link up to these parties {here.}