Yep, Christmas is already hitting our household. My son asked why I was making Christmas decor when we just had Halloween, lol! Today I am sharing these super easy and fun DIY Christmas Canvas Art. I love customizing decorations for my home, especially during the holidays! It's always fun to add a little personality to you home decor and I am never one to pass on a little DIY craft.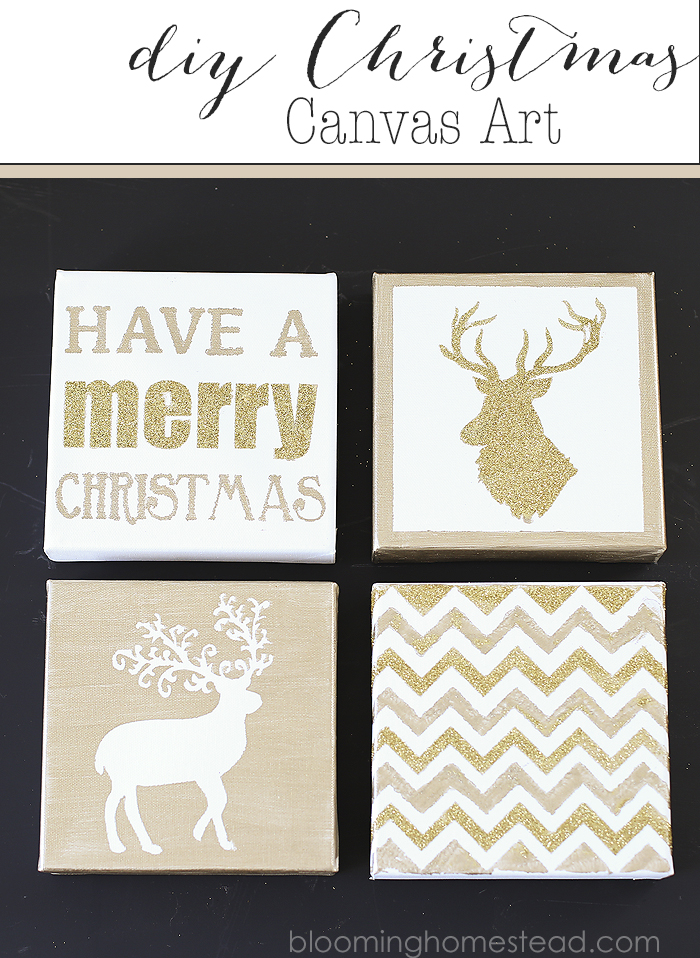 To make these adorable art pieces you need:
4- 6×6 canvases
craft paint
glitter
modge podge
sponge paint brush
Stencil- For this tutorial I used my silhouette cameo and adhesive vinyl to create my stencils.
To start, you'll create your stencil. I used my silhouette software to create the designs I wanted and then cut them out on adhesive vinyl. After I had my stencil cut I added transfer paper for easy application to the canvas.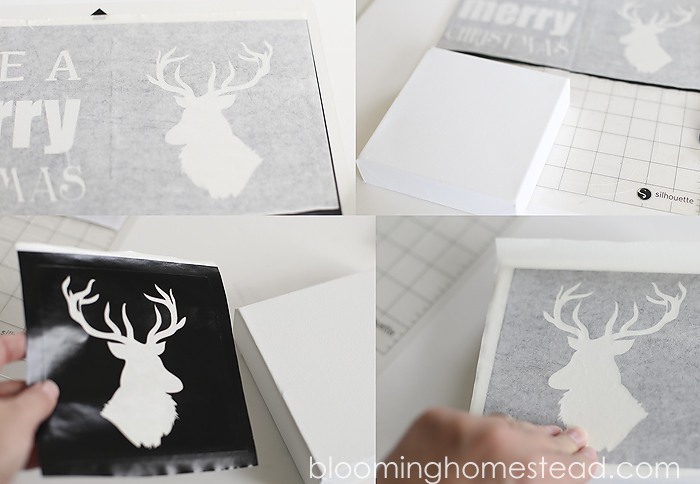 When you have your vinyl secured on the canvas you'll press it down to make sure it doesn't have any gaps. Now your ready to stencil and glitter it up! I painted the areas that I wanted the metallic paint and then let those areas dry completely so the glitter wouldn't stick where it shouldn't.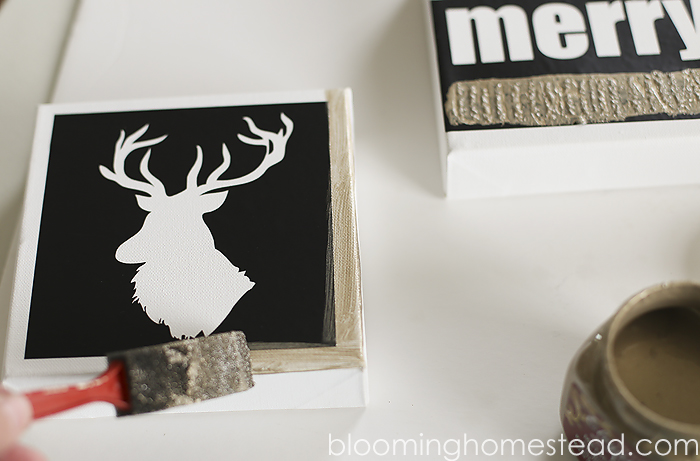 When all the paint was dry I applied modge podge and then sprinkled glitter on top.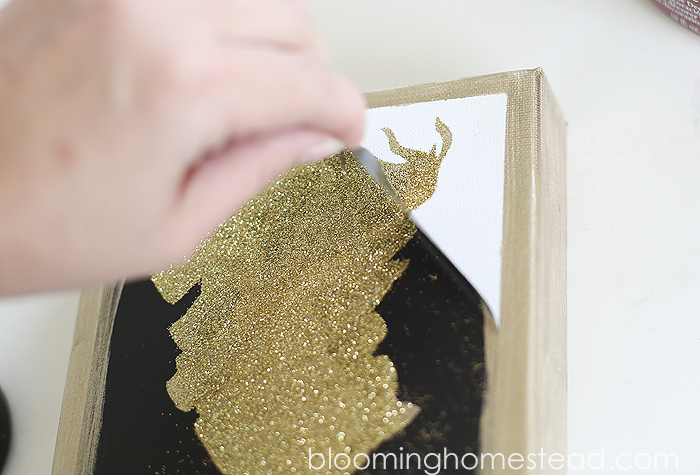 Let this dry and you can gently remove the vinyl stencil. Now you'll have an awesome set of canvas art to decorate your home with! These would also make some fun gifts for the holiday season.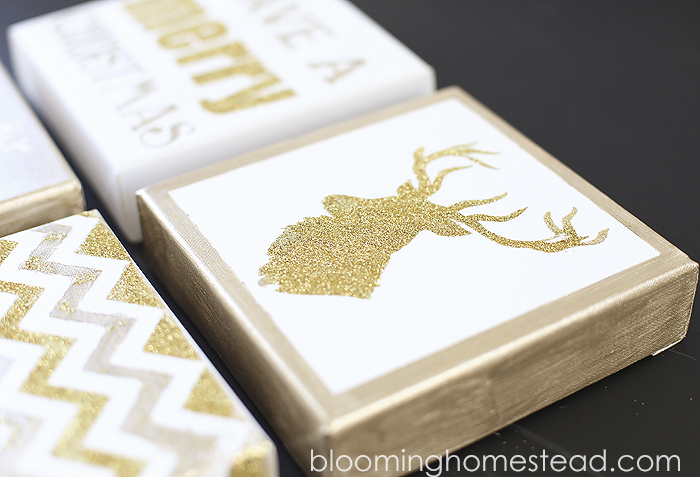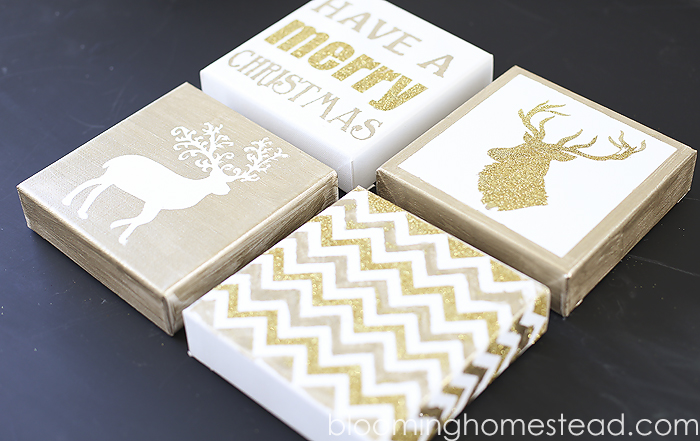 I would love to see the beautiful canvases you make! Do you like to make holiday home decor?
Check out some of my other latest projects:
Metallic Painted Pinecones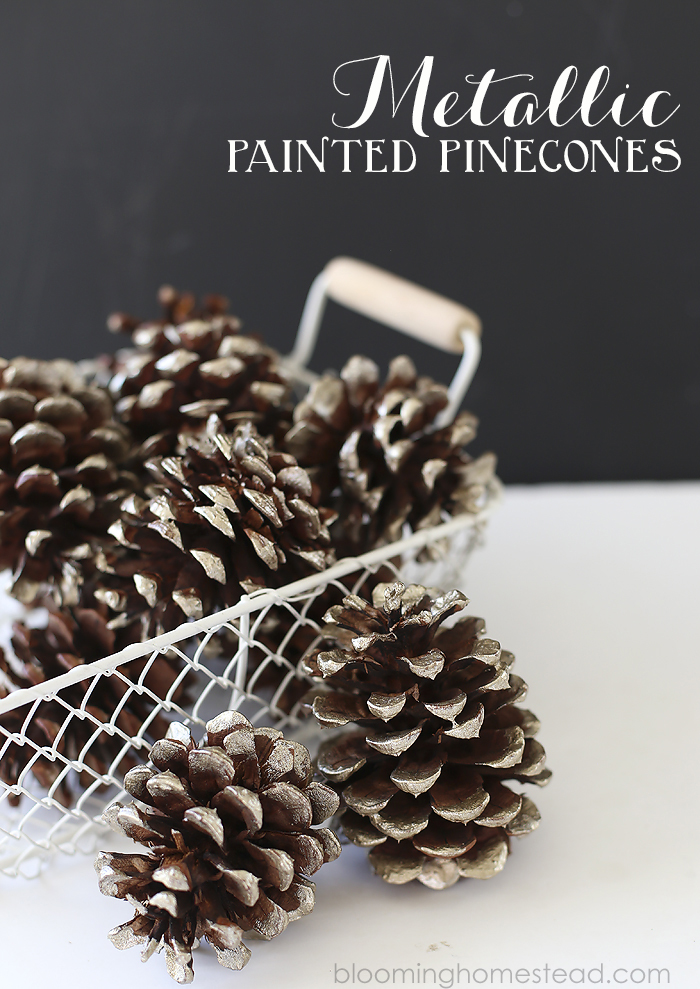 DIY Wood Table Runner and Fall Tablescape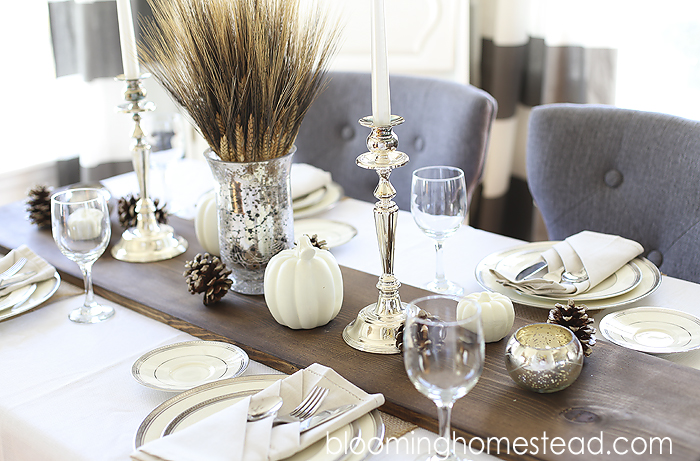 I link up to these parties here.