Happy New Year! I hope that you all had a fabulous holiday season. I just got back from vacation and am slowly taking down my Christmas decorations. It's kind of sad that the holidays came and went so fast this year. In the rush of the season I forgot to share my exciting news! I was able to create a few projects for JoAnn's Winter Look Book. This Rustic Wood Centerpiece I created even made the cover!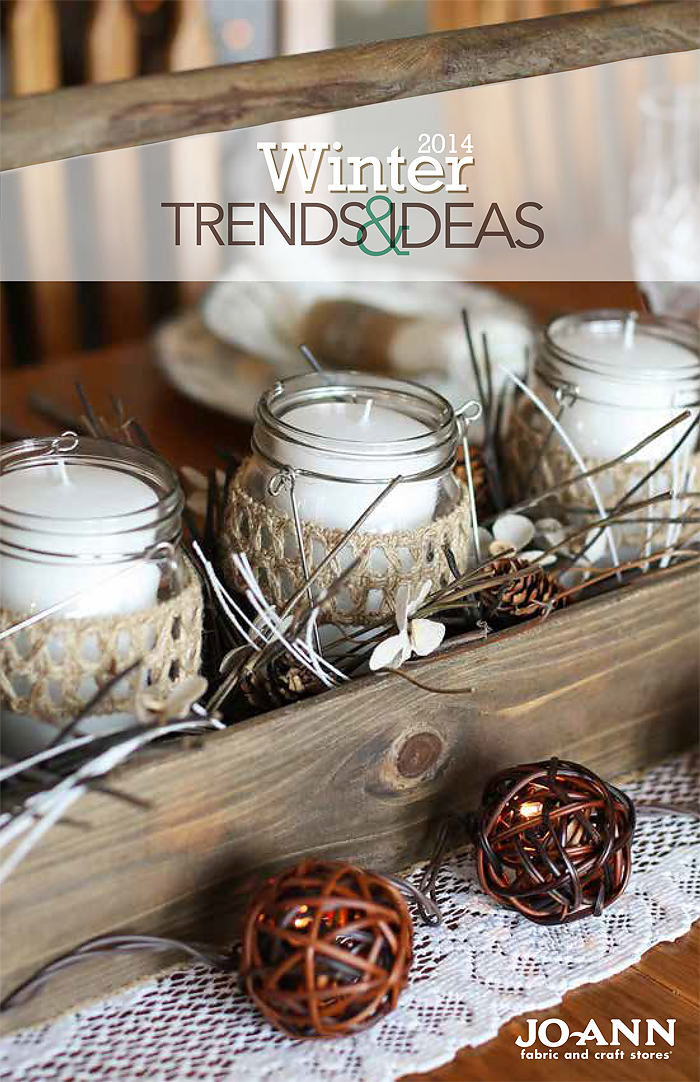 I was SO excited to work with Joanns and showcase some of the fabulous products they carry, a crafters dream for sure! Go here to check out the full winter lookbook.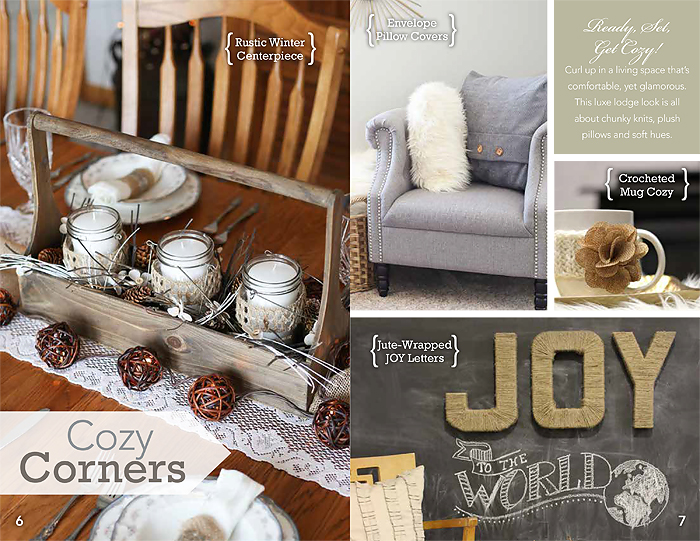 Today I'm sharing how to make this rustic wood centerpiece and here are the supplies you'll need: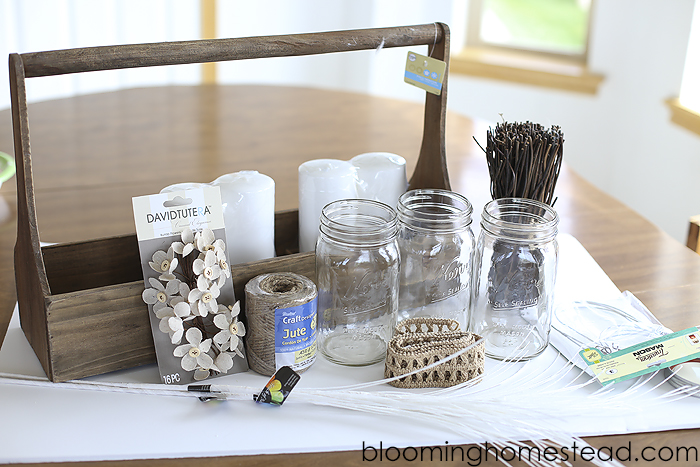 Wood box or caddy
Twigs-Natural and Winter white
Pinecones
burlap flowers
Mason Jars to fit box
Decorative braided burlap ribbon
Wire Mason jar handles
Candles/Electronic Flameless Candles if using caddy
Glue gun with glue sticks
First off you'll wrap decorative burlap ribbon around mason jars and glue seams.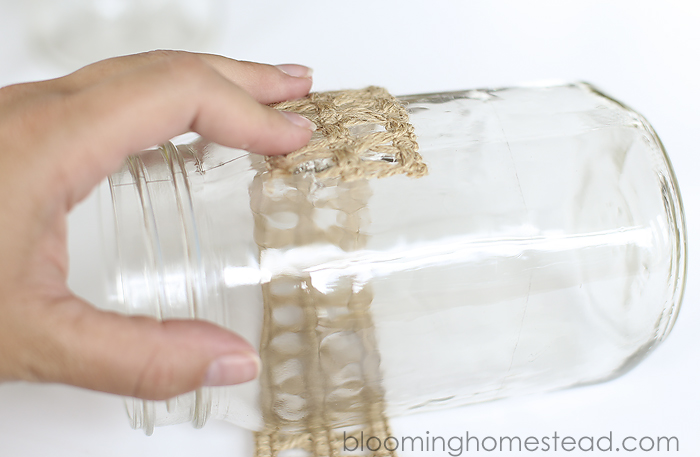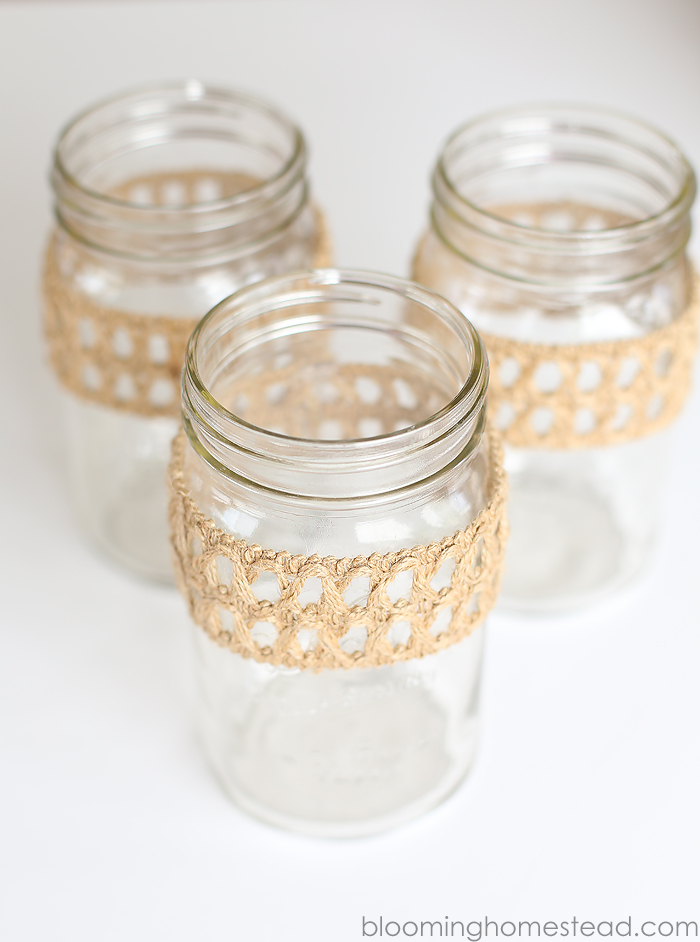 Next, attach mason jar handles and insert candles into mason jars(or electronic flameless candles if using a caddy)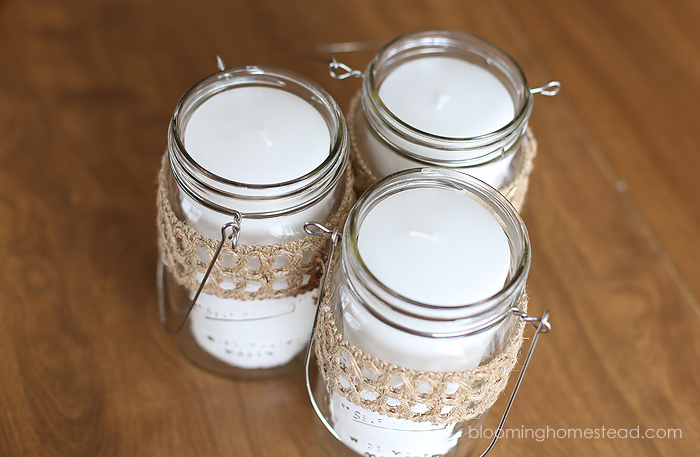 Add mason jars with candles into the box and arrange rustic elements around jar.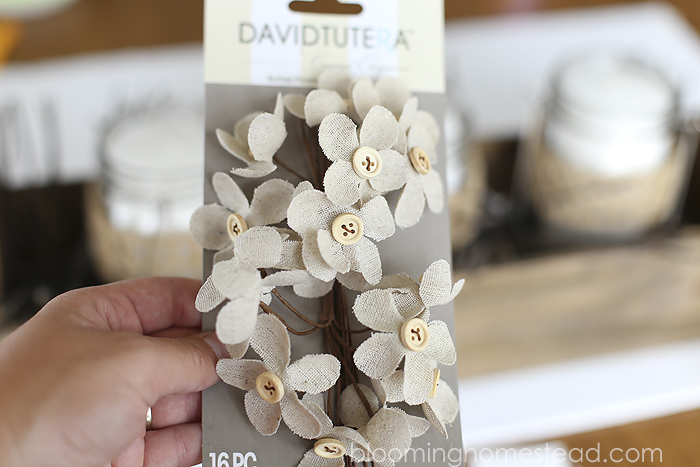 Start adding in twigs, flowers, and winter twigs finishing with pinecones. This is so easy to create and makes a beautiful statement piece for your home.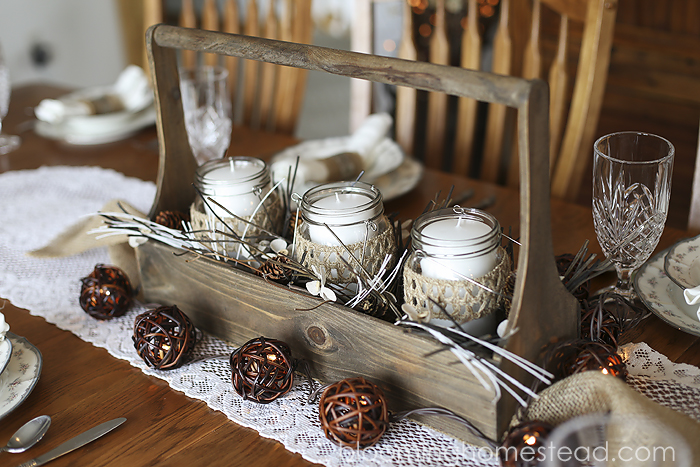 Super simple, elegant, rustic, and beautiful!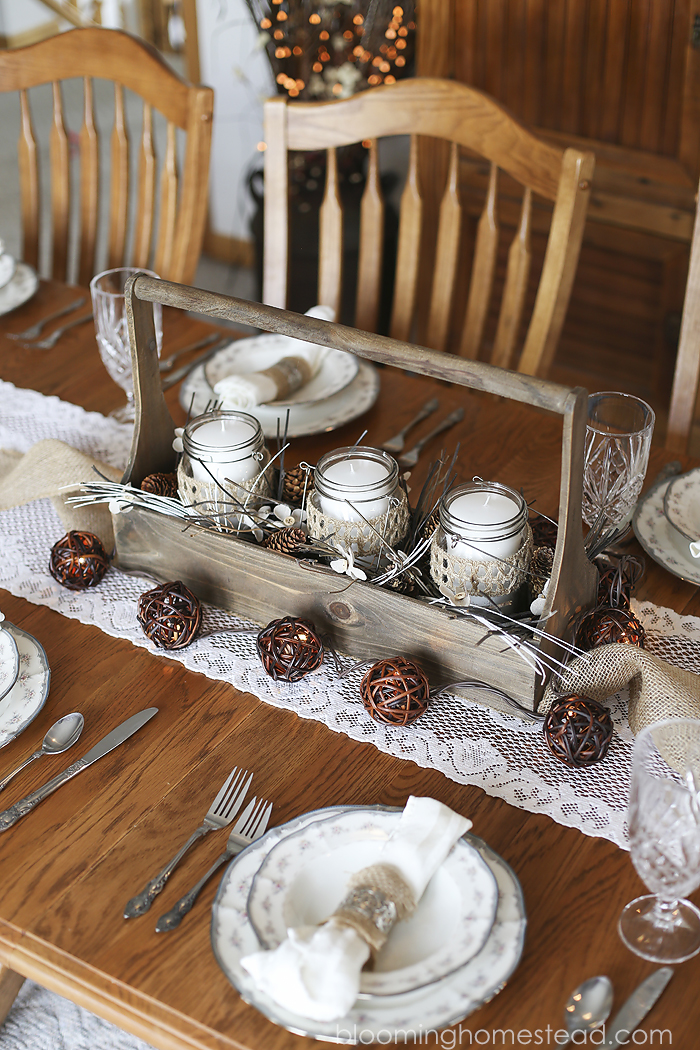 I link to these parties here.