Looking for a fun new birthday tradition? Today I am sharing these fun DIY Birthday Countdown Boxes that are so easy and fun to make. My son is turning 9 years old and its been a little tough on me realizing my baby is growing up! For his birthday I decided to do something a little extra this year, hopefully a fun new tradition we can continue for years to come. I was given the 1-2-3 Punchboard Party Collection by We R Memory Keepers to try, and it was so easy creating these boxes and envelopes (and the banner too!)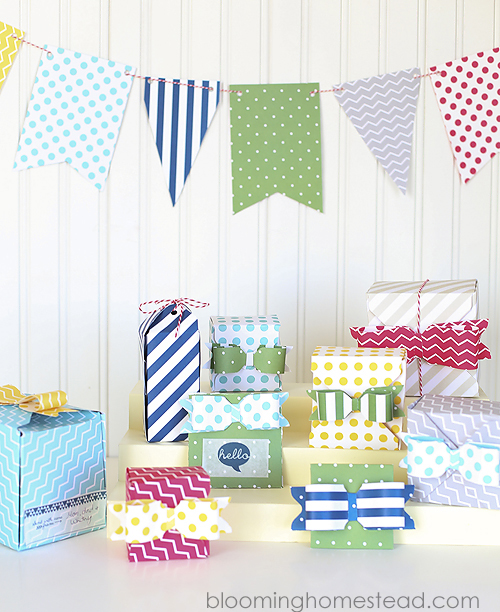 The idea behind this new tradition is to gift your loved one, 1 box per day as a countdown to their birthday. You can do 1 for each year that has passed or just the week of the birthday. I didn't plan to give my son 9 additional pre-birthday gifts, but just a little note, favorite memory, photograph, small memento, or favorite candy. Kids especially love hearing those favorite stories about them from when they were younger. Often these little moments are forgotten and a celebration of life is the perfect time to reminisce about those fun little memories. I love that creating the banner, boxes, and envelopes for these little memories was so quick and easy and I'm going to show you how.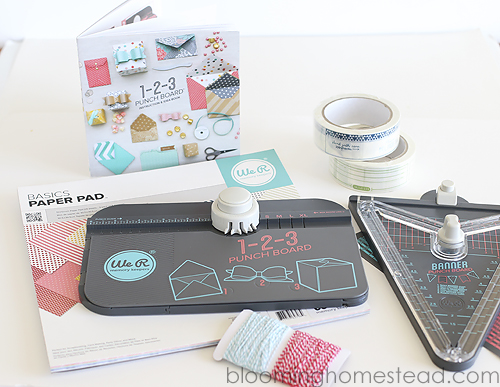 Supplies:
1-2-3 Punch Board Party Collection(includes: 1-2-3 Punch Board, Banner Punch Board, 12×12 paper pad, packaging tape, baker's twine, and idea book)

roll on adhesive, or double sided tape
paper cutter
First off select your paper and cut it down with paper cutter to suggested size according to what box or envelope you plan to make. All the dimensions you need are labeled on the inside of your punch board. It tells you paper size, where to line it up on the punch board, where to score it, etc. All the info to make it easy. Plus, it has an idea book with pictures to show you exactly how to punch, score, and fold. For this box I needed an 8×8″ sheet. When it was trimmed I went ahead and lined it up and punched and scored it.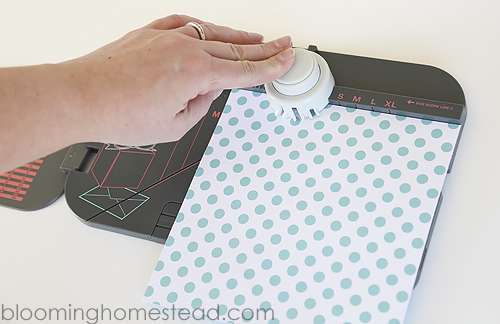 You'll rotate the paper 90 degrees and punch and score the paper all the way around. You'll also flip over the paper to the backside and repeat the punch on all 4 sides, creating 2 dips on each side of paper. So 8 total dipped in areas (am I making any sense? lol)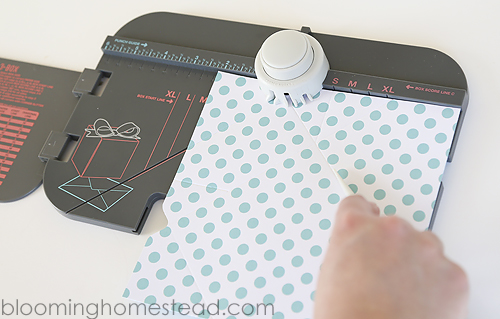 When you have it all punched and scored, you'll punch your corners which add little slits to attach your boxes.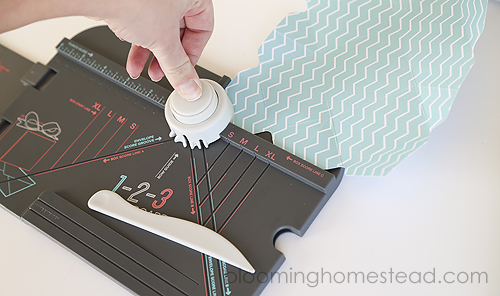 You're paper will look like this: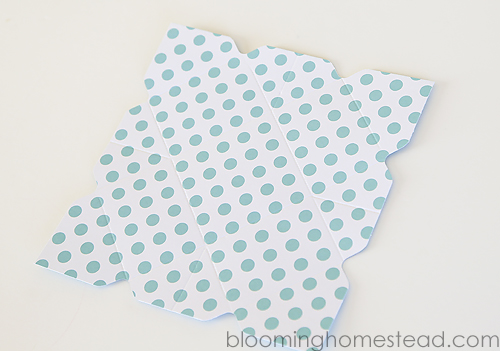 Now fold the paper where you scored it and hook your box together.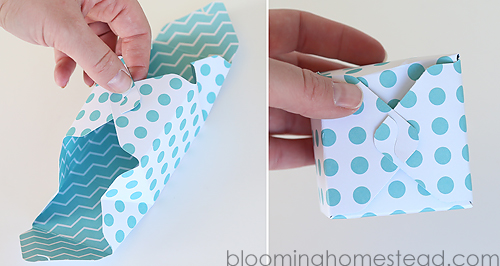 When you finish your boxes you can start on the bows! They are so simple and to die for cute!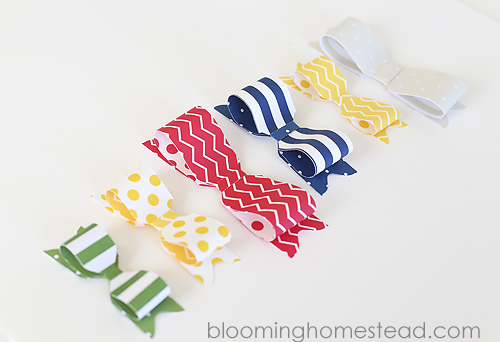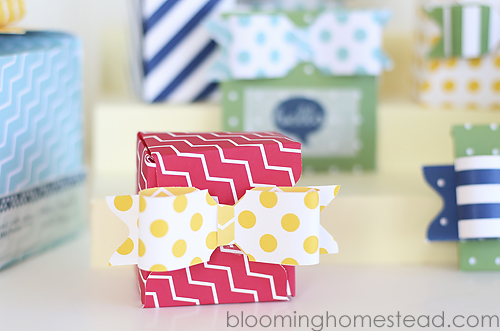 I love how all the papers coordinate together and there are so many different box and envelope sizes.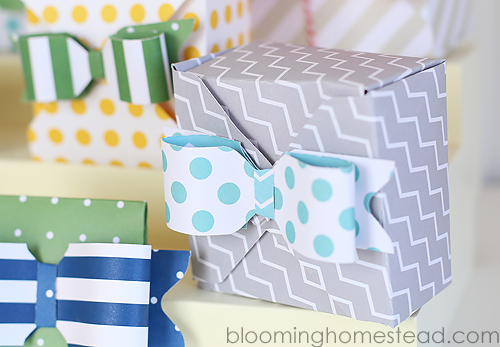 I made a little video tutorial sharing how I made these cute boxes with bows you can check out here. I know how fun it is to see products in action and sometimes it is just easier to explain the process. 🙂
Great news…the 1-2-3 Punch Board and Banner Punch Board are available as part of a one-time special on HSN in a bundled party pack, for a fraction of regular retail pricing on Tuesday, March 24. These are currently ONLY available on HSN as a part of the party pack and limited quantities are available so be sure and get there early! Check out We R Memory Keepers on twitter, facebook, and pinterest for tons more inspiration.
I was sent the 1-2-3 Punch Board and Banner Punch Board by We R Memory Keepers, all opinions and project are my own!
I link to these parties here.