It's hard to believe that Easter is only a few weeks away. Our family has a lot of fun things going on this month so I know it will be here before we know it. I decided to keep things simple for Easter decor this year. I am polishing up on my Spring Mantle and will be sharing that soon, but decided to make a few of these DIY Gold Painted Eggs for an added touch.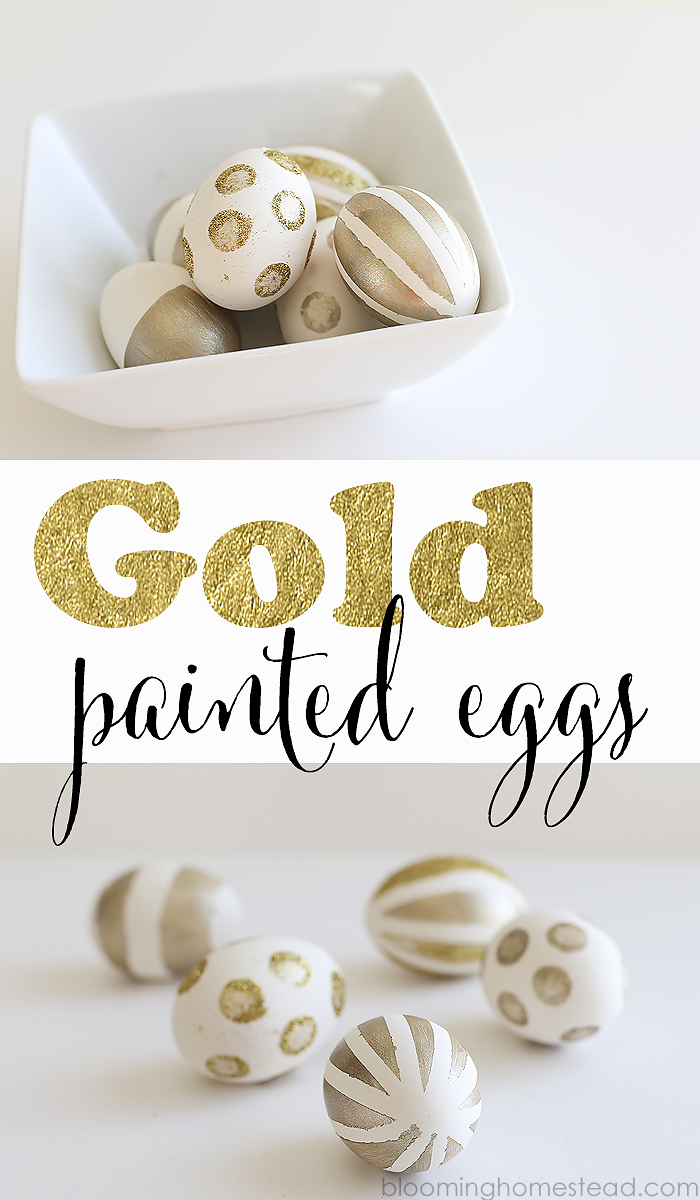 Supplies:
Eggs- I used ceramic ones from craft store
gold paint
brushes
painters tape
Xacto knife
scissors
modge podge and glitter-optional
circular paint dauber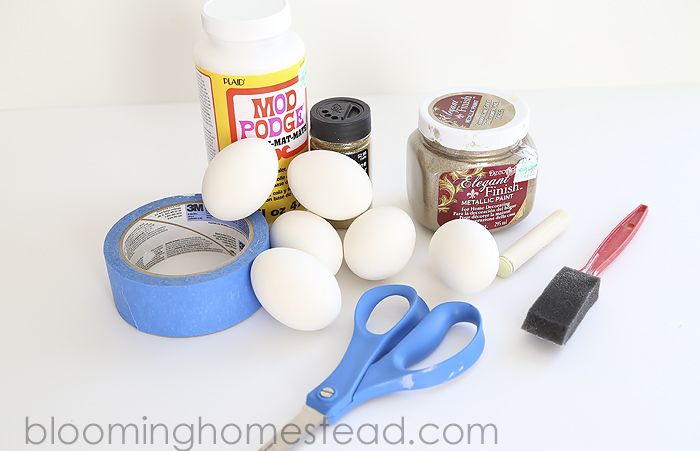 First off make sure all your eggs are clean. Remove any stickers or residue. Now its time to get creative. I decided to do some stripes on some. Because the egg is not a square shape, getting perfect lines is very difficult so you'll just do the best you can. I used an Xacto knife and cut even strips into my painters tape and applied it in the desired pattern.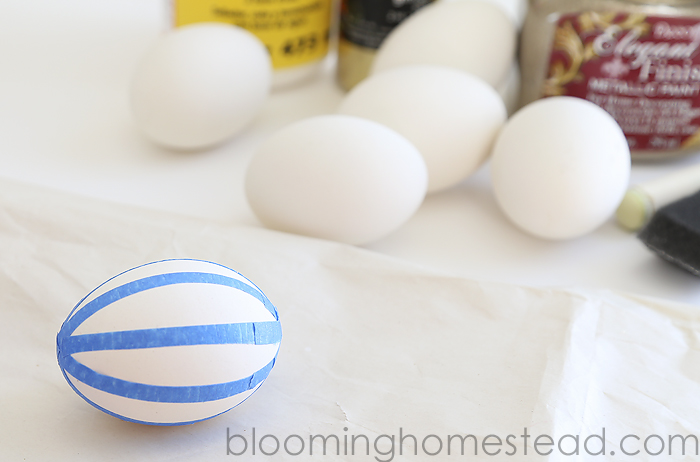 After making sure the tape is secured and sealed its time for paint. I ended up painting one side at a time so that the paint wouldn't smear. When one side is dry, paint the other side.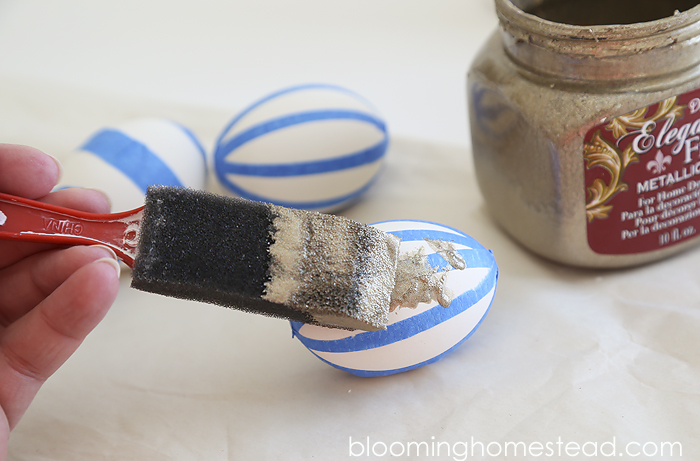 When its all dry remove tape.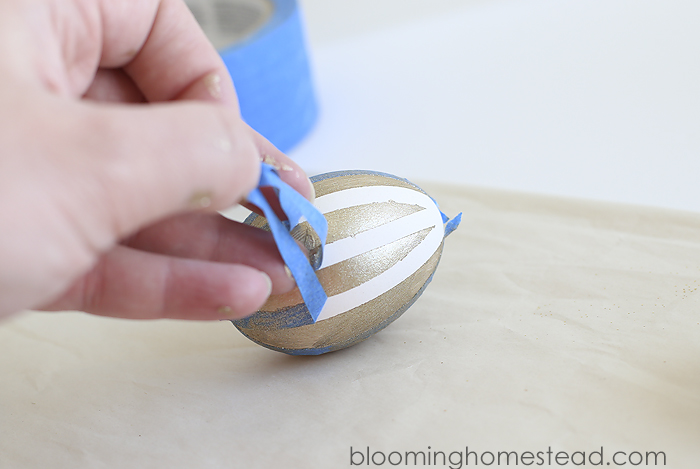 This is where it can get fun. If you want to use glitter, I suggest painting on modge podge to the area you want glitter instead of paint. Then sprinkle on glitter, let dry and remove tape. If you want circles you can use your paint dauber instead of taping.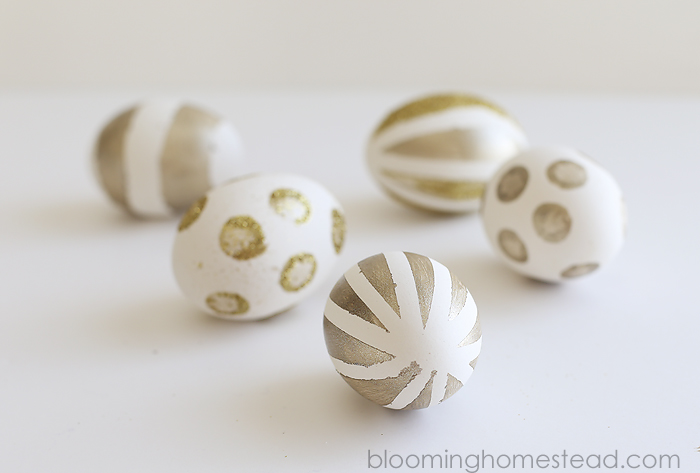 If you don't want to deal with the hassle of taping…you can always just make some gorgeous dipped eggs. Super easy, just make sure you shake off excess paint and set it somewhere secure to dry. I used an open jar top that was wide enough to hold the egg without it falling through.


That's it, easy fun gorgeous DIY Gold Painted Eggs!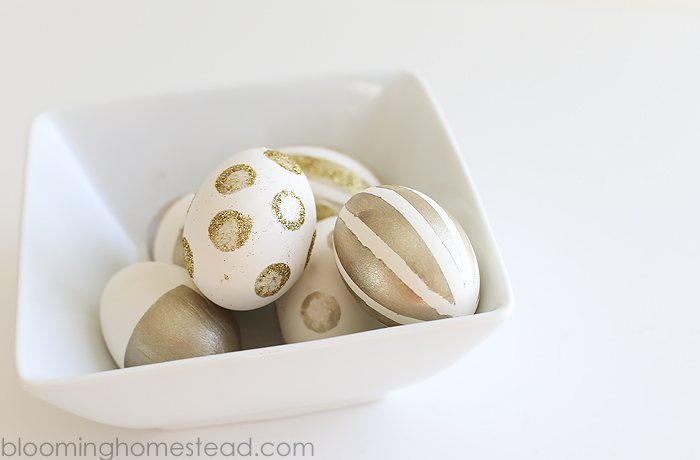 Looking for more: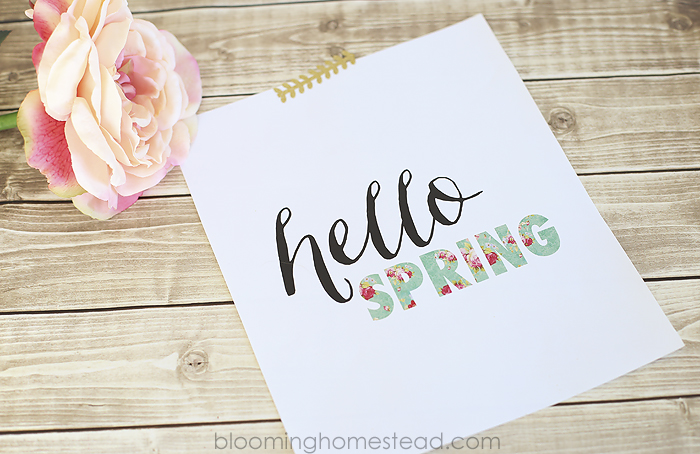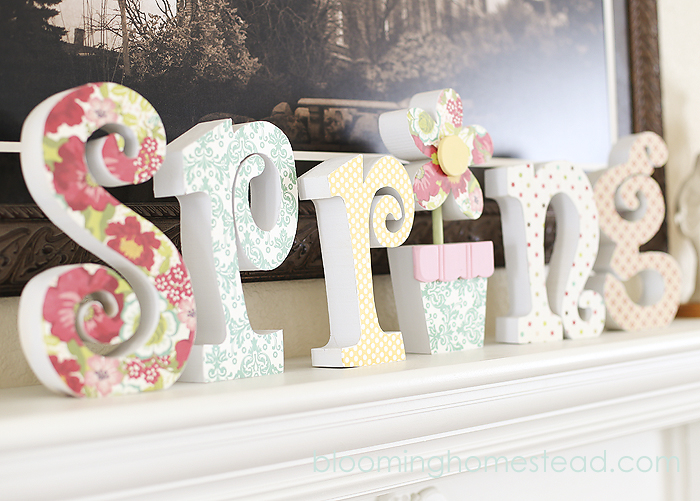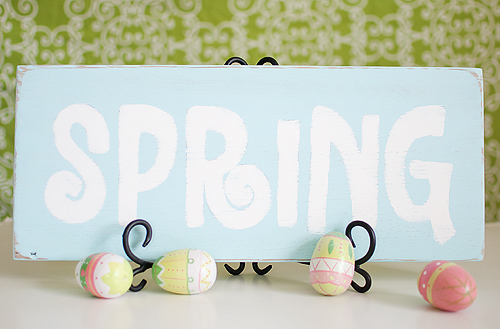 I link to these parties here.