Ever have those cold days when you just need some comfort food? The other day it was freezing but it was too late to make my usual crockpot soup so I came up with a quick-make Vegetable Beef Soup that was so delicious. I love creating a simple soup base that you can pair any vegetables with. Plus, it is nice when you need to clean some vegetables out of your fridge.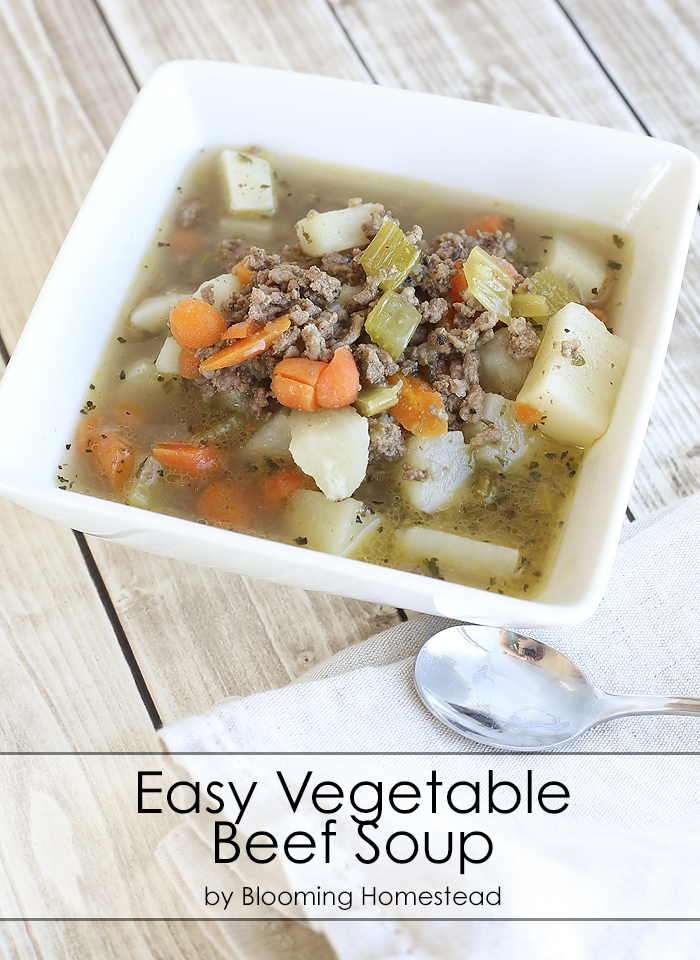 Easy Vegetable Beef Soup
1- 1 1/2 Tbls Olive oil
1 Tbls Parsley flakes
1 Tbls dried basil
1 Tbls Garlic Salt
3 Tbls grated yellow onion
1 lb Cooked Ground Beef Crumbles
3 cups assorted vegetables
3-4 cans Beef Broth
First off heat up your olive oil, add in seasonings and grated onion. Sautee and slowly add in 1 can broth. Simmer on low and add chopped vegetables and more broth as needed. When vegetables are tender, add in cooked ground beef and the remaining broth. Simmer on low for 30 minutes then put into crockpot until ready to serve. It's best if the flavor has time to develop. Be adventurous, add in any extras you want. This soup base is open to possibilities.

Looking for more delicious recipes?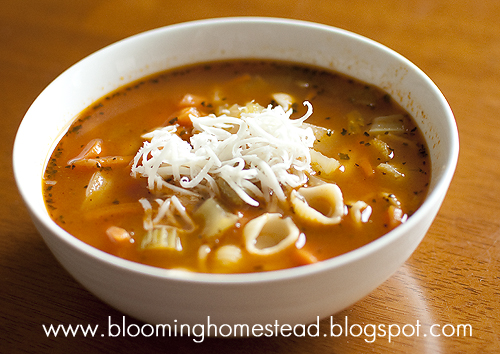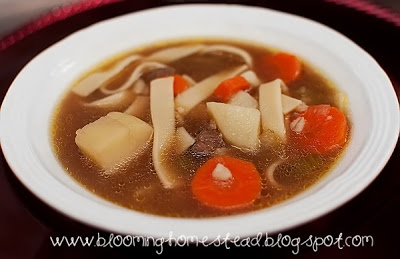 I link to these parties here.