When I think Spring, I think of fresh flowers and a clean organized home! To be honest, most of the year I have to force myself to clean, but there is just something about Spring that makes me want to clean out all those dust bunnies and start fresh. I found a cute Mason Jar Dispenser kit at the craft store, but after looking it over I knew I could make one with supplies I already had on hand.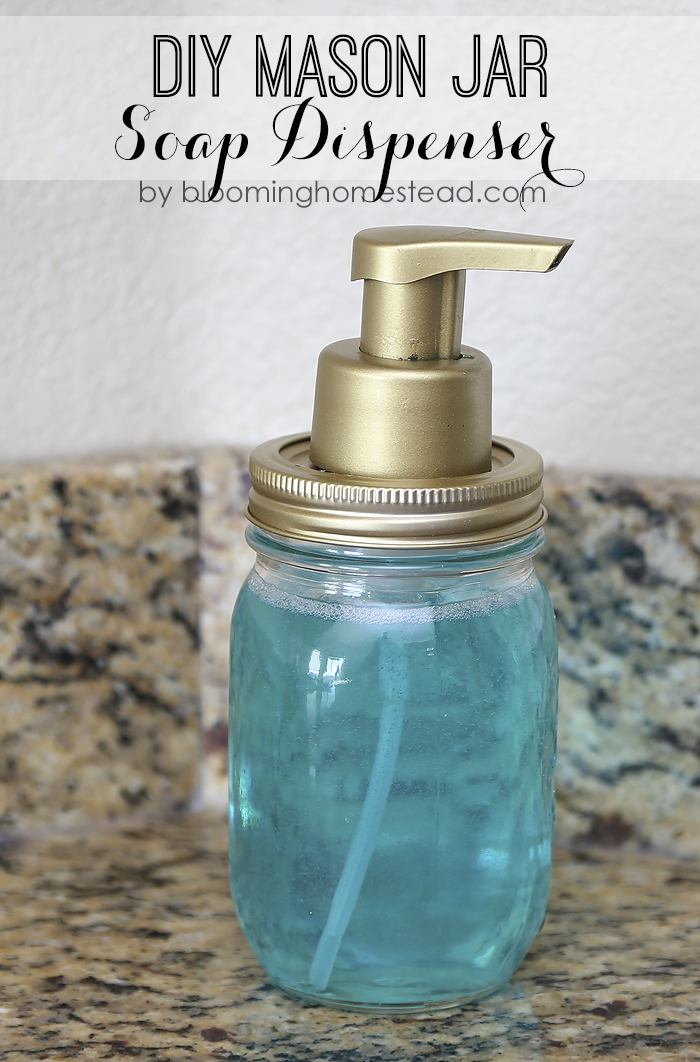 Supplies:
Soap pump
mason jar
dremel or drill
gold spray paint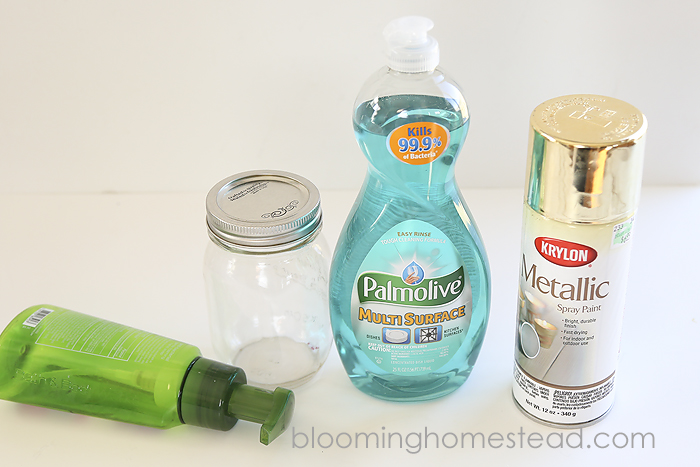 First off you'll want to clean the pump. I had an old soap dispenser already on hand so I just cleaned it out and prepped it for the mason jar. Next, you'll measure the diameter of the pump and trace it out on the pint lid. After you have your circle traced its time to cut it out. I used my micro dremel tool, but any drill could work.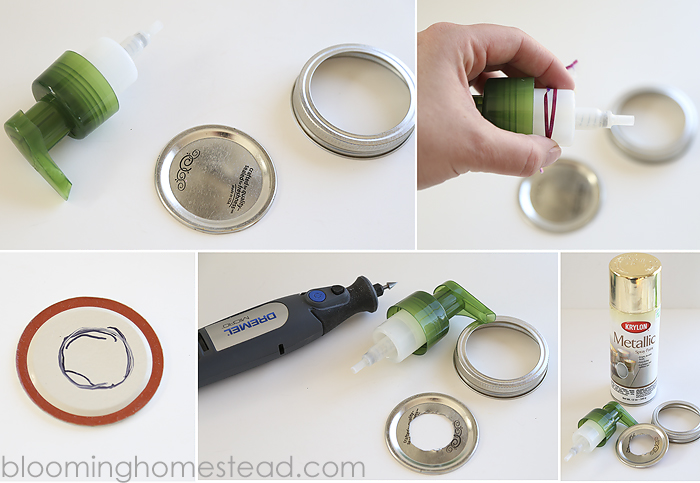 The soap pump I had was green, so I used some gold spray paint to cover it. (I'm not sure the paint will hold up very well so I wish I started with a white pump that I wouldn't have had to paint it, only the lids). When the paint is dry you can assemble your soap dispenser.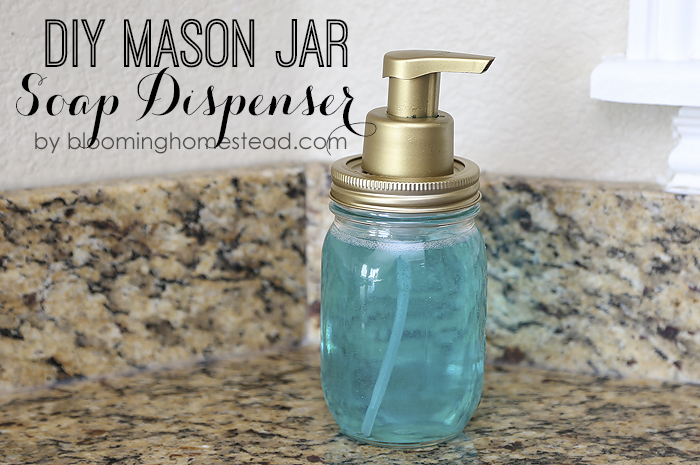 Not only does my soap dispenser look beautiful, but I love how to it fits so easily into my cleaning routine.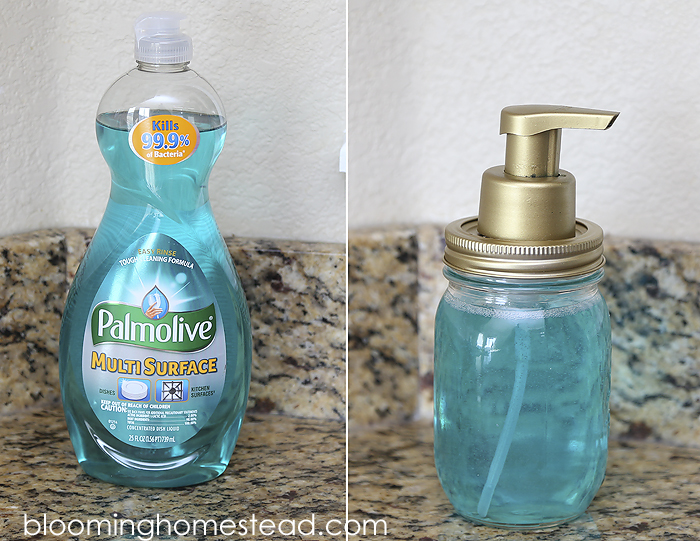 I'd love to know if you make a DIY Mason Jar Soap Dispenser of your own!