We have officially hit that stage of seasons when one day is gorgeous and then next day is a snow storm. It's been kinda crazy but those beautiful days have been so wonderful. Too be honest, the last thing I want to do is stay indoors but with those few colder/windy stormy days I've been able to do a little bit of Spring crafting (yes, crafting not cleaning oops!). Today I'm sharing a fun, inexpensive DIY Spring Wreath as part of the Floracraft Make It Fun Team. (#MakeItFunCrafts).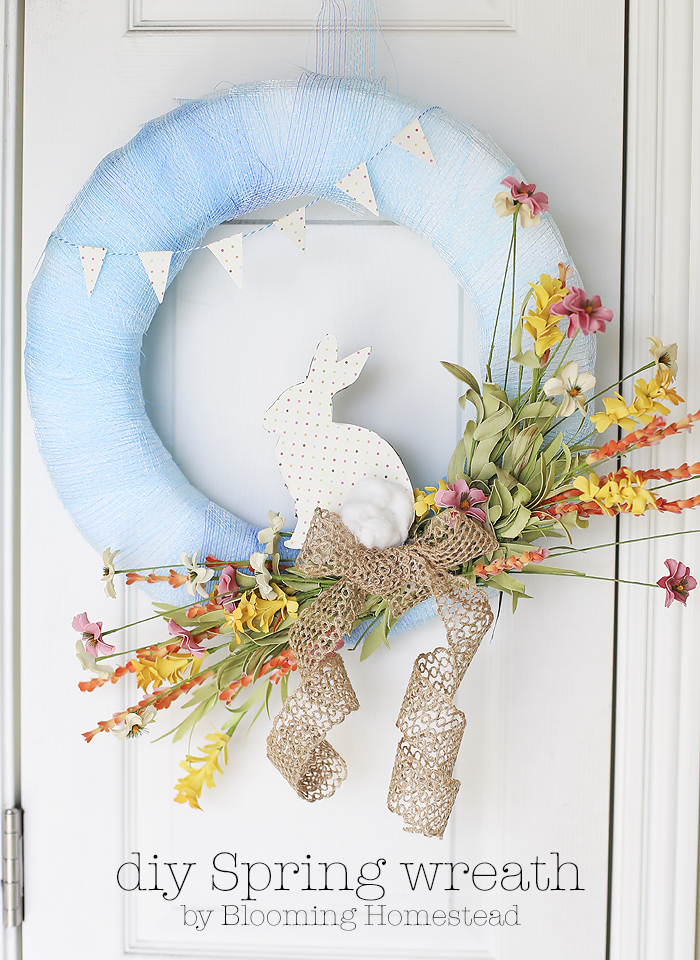 Supplies:
FloraCraft® Make It: Fun® Foam Wreath 16″
Design it:® Simple Style® 21″ Decorative Mesh-Blue Ombre
hot glue
scrapbook paper (bunny stencil cut out)
floral pins
scissors
flowers
large cotton ball or white pom pom
burlap ribbon
bakers twine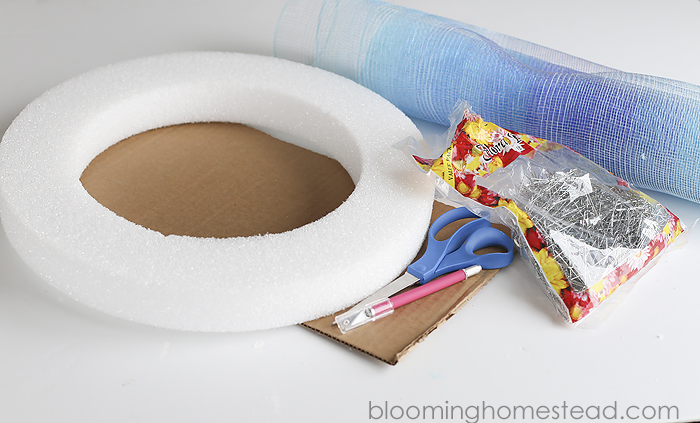 To start, I decided instead of doing a full wreath that I would cut the mesh into strips to wrap around the Styrofoam wreath form.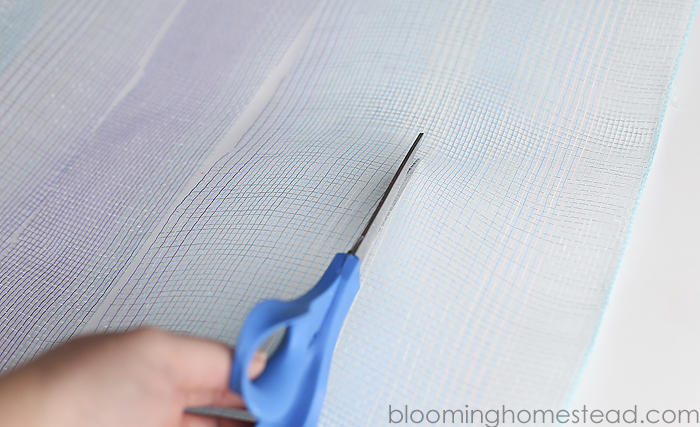 When you come to the end of a strip, wrap to back side and secure with floral pin.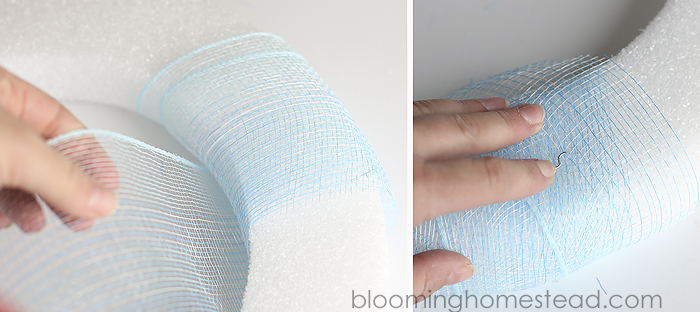 Start on your next strip until you have wreath form completely covered. Isn't that Ombre mesh just gorgeous? I love the ethereal feeling it gives to the wreath.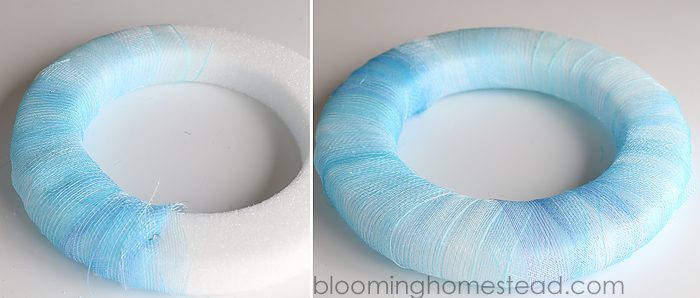 Now you'll want to make your bunny, I used my silhouette to cut out a stencil of the bunny on scrapbook paper. You can download bunny clipart and trace and cut to make your own if you don't have a craft cutter. When the bunny was cut, I traced out of cardboard to add some stiffness to the bunny. Then modge podge the paper onto the cardboard and add a fluffy bunny tail using a large cotton ball or pom pom.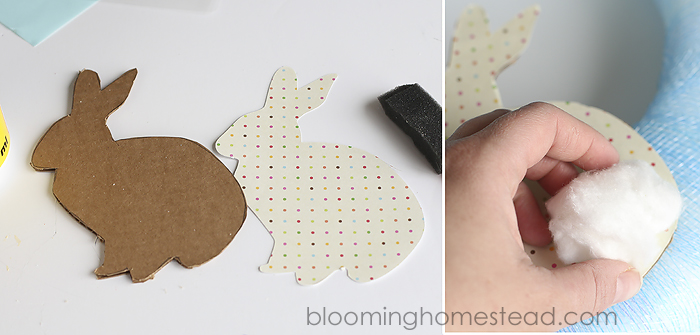 For the little banner, simply use the rest of the scrap paper from the bunny and cut into diamond shapes. Use glue or double sided tape to attach the diamonds over the bakers twine and close together to make pennant shape. Secure to wreath using hot glue or floral pins.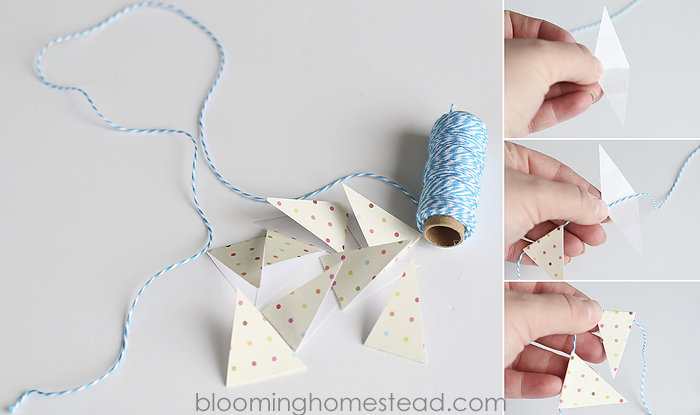 Now it is time to gather your flowers and wrap with a burlap ribbon to keep secure and make it easier to attach to your wreath with floral pins. When flowers are attached go ahead and add the bunny to the top. I made a little ribbon out of burlap to attach the front of the flowers for a finished look.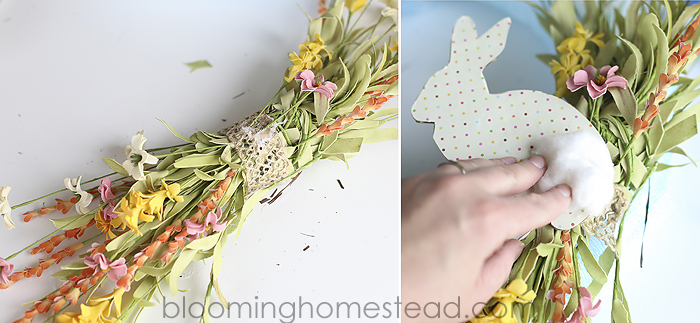 And that's it! Super easy and so dang cute. 🙂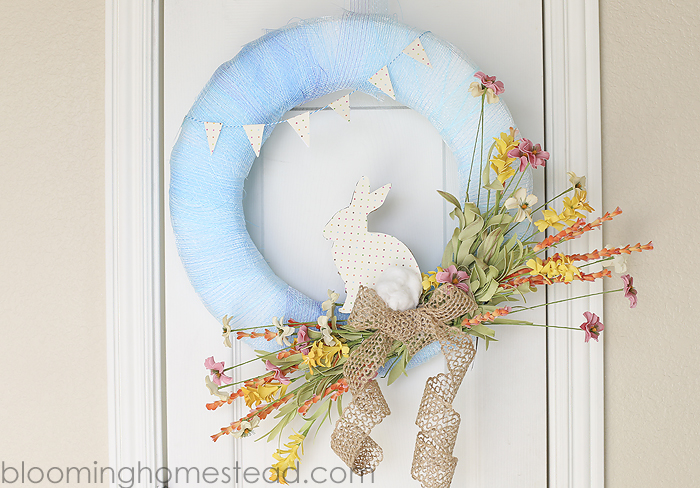 I love that you can easily remove the bunny after Easter.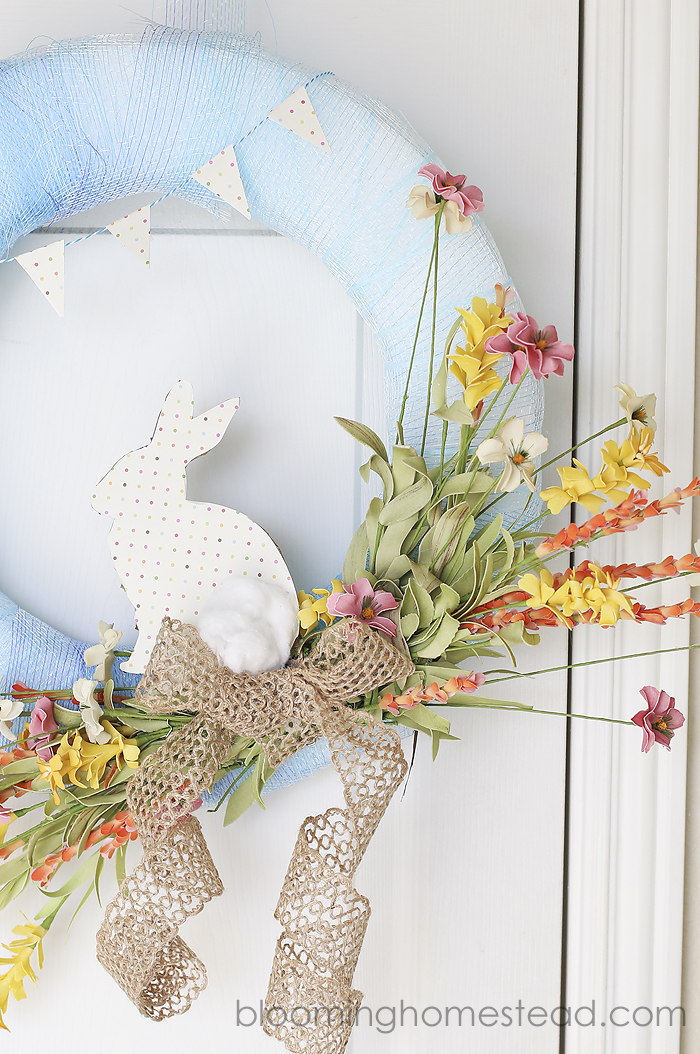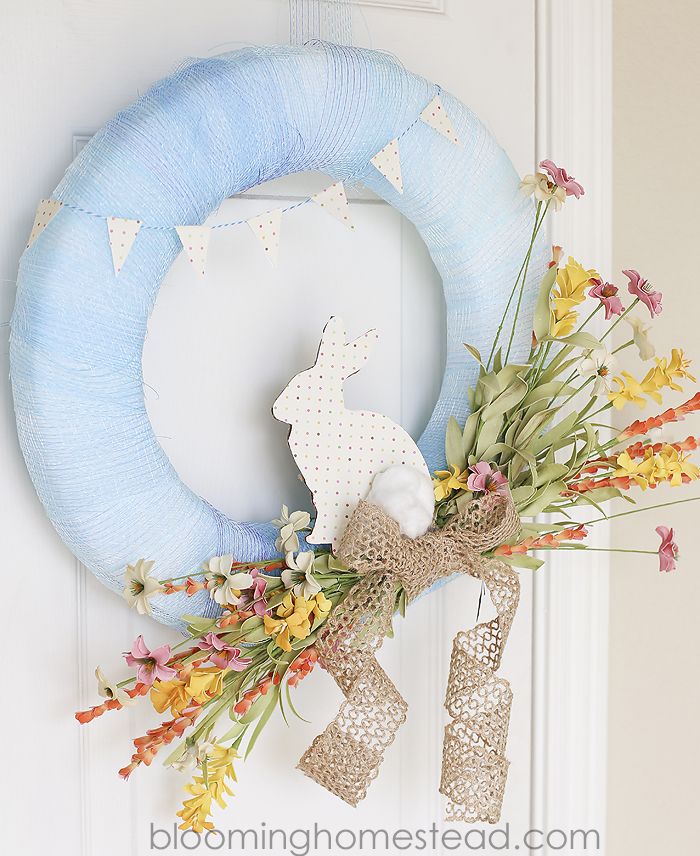 I link to these parties here.