I am excited to be writing this post on behalf of Tree Top, as my family has and will continue to love their products. All thoughts, opinions and personal photos are my own.
This year I really wanted my Son to be involved with his teacher appreciation gift. After going back and forth with a few ideas, we decided to make Pressed Flowers in frames.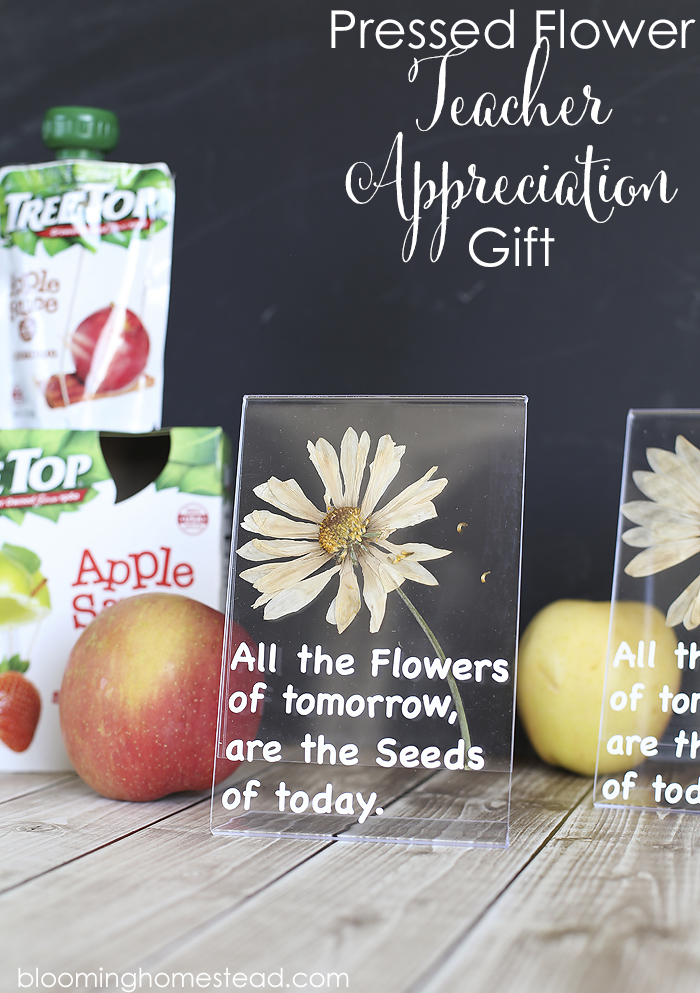 First off we gathered a few flowers.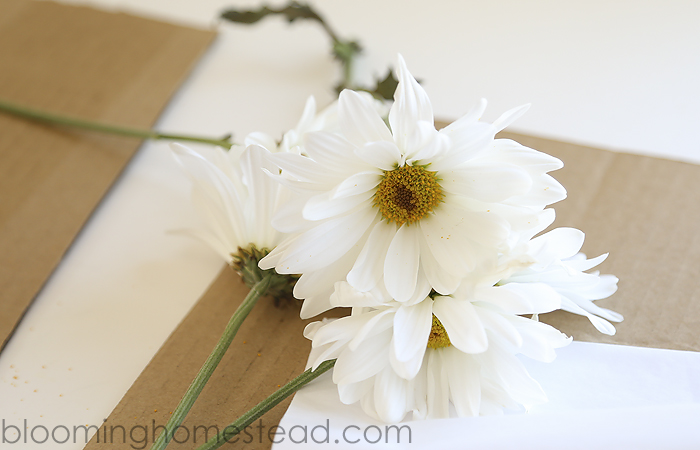 Then we laid them gently on several layers of tissue paper. You can use newspaper or blotting paper ( we just used what we had on hand)sandwiched between two layers of corrugated cardboard. . You want it to be absorbent. My son was careful to make sure that they were laying naturally so their parts would be visible when pressed. When you have them sandwiched between the cardboard you will want to add pressure of some kind. We used some heavy books with a weight on top of them.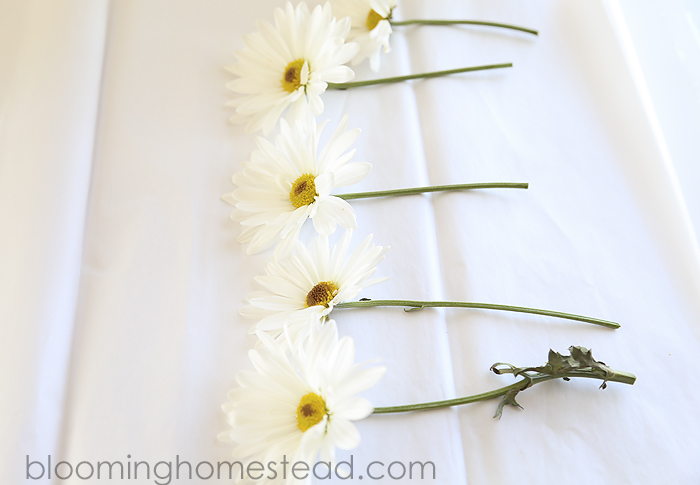 Next up was the waiting period. It takes about 10 days to 2 weeks for the plants to fully dry. My son had fun checking his flowers every few days to see the progress.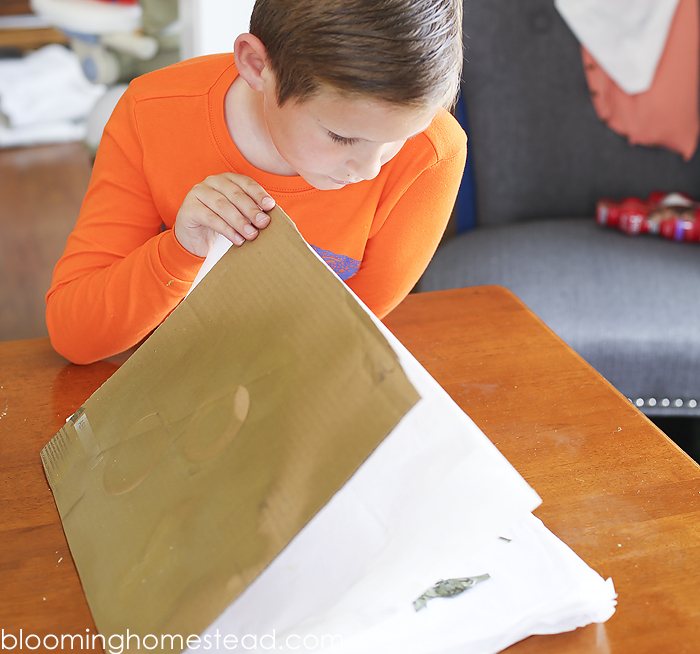 We also spent some time outdoors talking about plants, nature, and how things grow. Of course we had to have our favorite snack with us.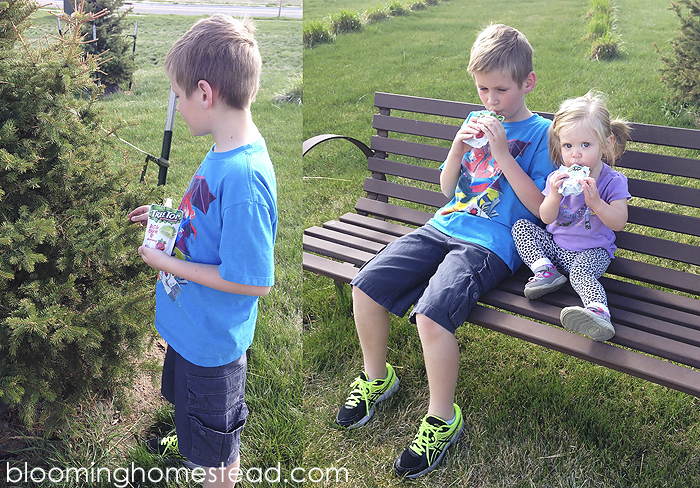 I love these Tree Top Apple Sauce Pouches, they are made with wholesome, simple ingredients, are squeezable which means mess free so they make a great on-the-go snack. They also come in great flavors and it makes my heart happy to have a healthy food option for my kids that they love. Tree Top's growers are located in the heart of Washington's apple country, and are committed to raising top quality fruits to create the best products for families to enjoy together. They are partnering with KidsGardening.org to help change the world by growing the next generation. For every purchase of Tree Top Apple Sauce Pouches, Tree Top will donate a dollar to KidsGardening.org to help fund community garden projects and raise good apples across the country. How awesome is that?


After about 11 days, our flowers were fully dry and it was time to put them into the frames.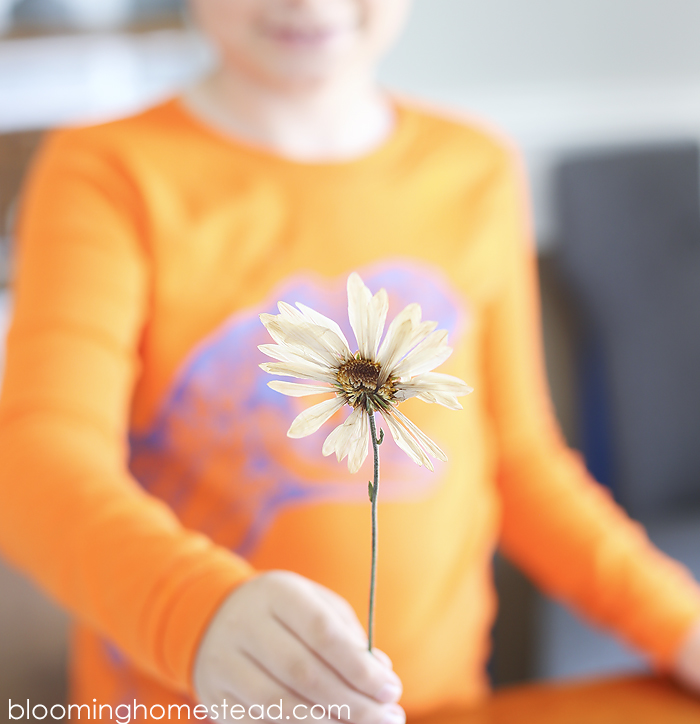 Parents may have to help the kiddos with this part as the plants are so delicate.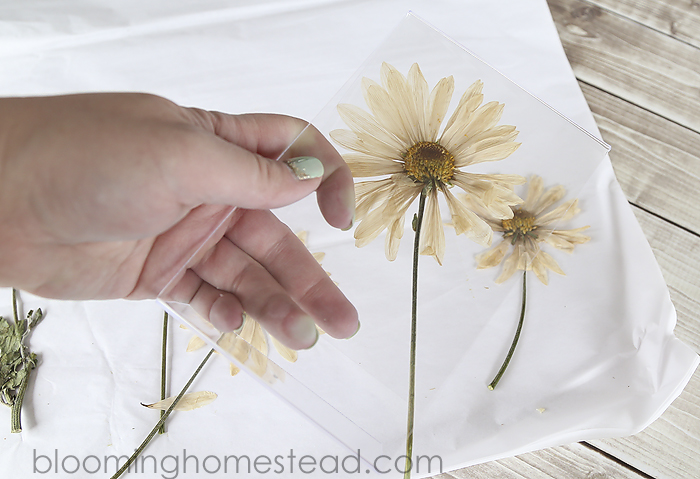 Then we cut out a cute little quote with my silhouette vinyl and applied it to the frame.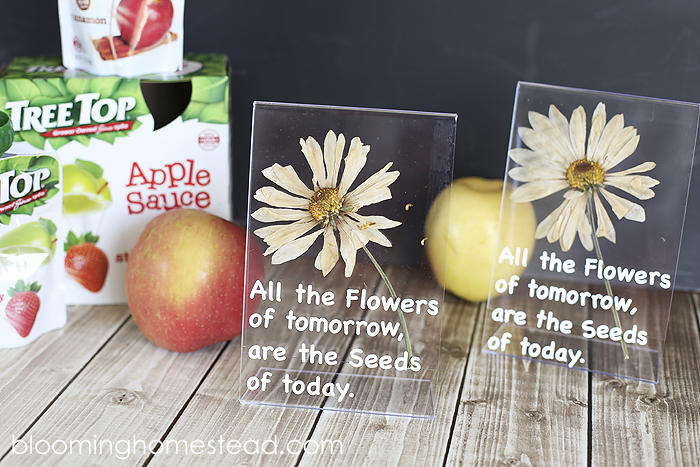 Tree Top is giving my lucky readers a chance to win a gardening set valued at $60. The Giveaway will run from 4/7-5/15 and 40 winners will be selected by Sway Group. Good Luck!
a Rafflecopter giveaway

This is a sponsored post written by me on behalf of Tree Top. All opinions and thoughts expressed are my own!