I've got another gorgeous project for you today! Isn't this Patriotic Pallet Sign so beautiful! It is one of my favorite projects this summer. The pretty cursive script font plays so well on the rustic pallet wood, not to mention the lovely message from one of my most favorite patriotic songs. Of course I do love all things patriotic. I'm sharing this sign along with 90+ fabulous red, white, and blue ideas that you're going to love. You'll find everything from crafts, home decor, games, and of course delicious food!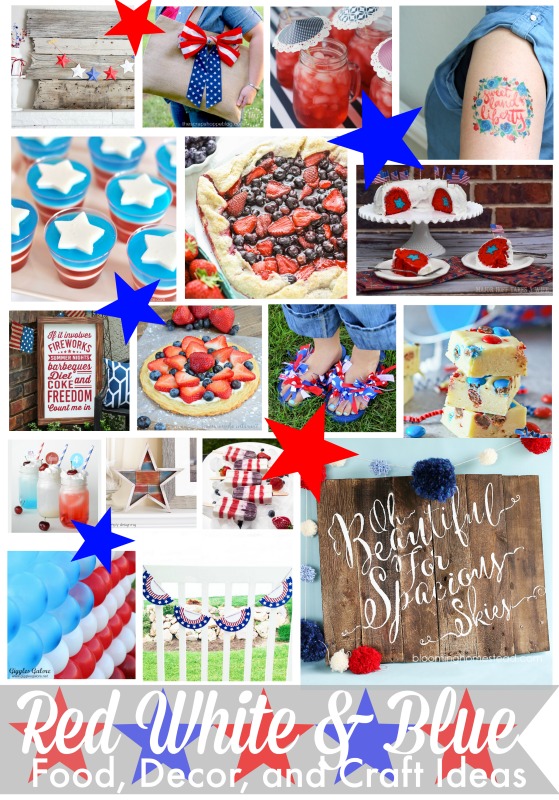 Now let's check out the details on this beauty!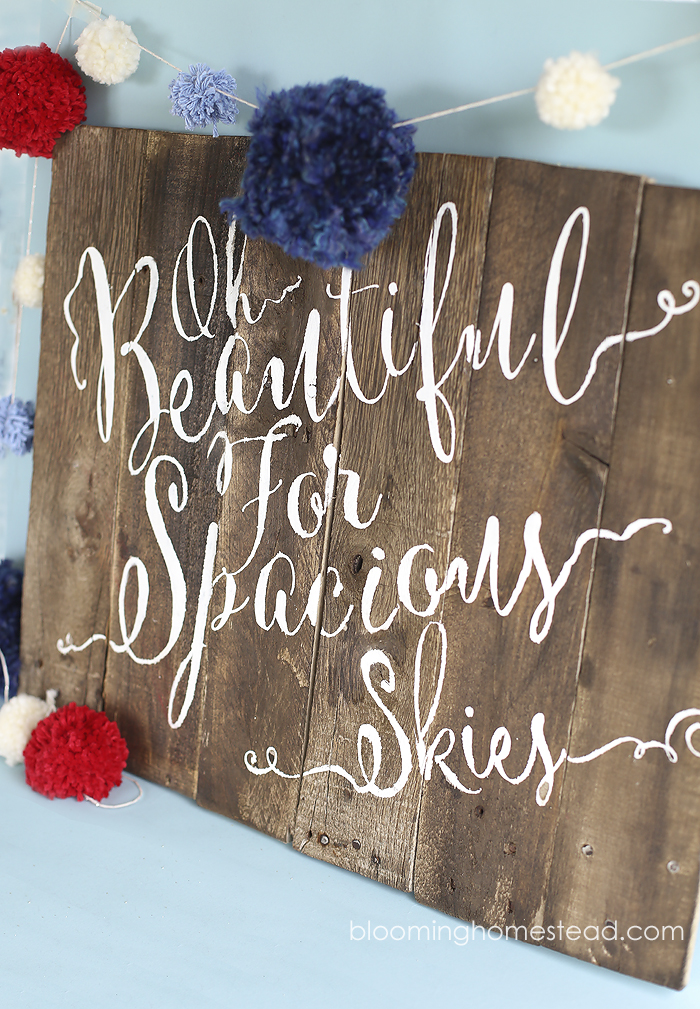 To make this sign, you'll need these supplies:
pallet wood for sign
nails & hammer or nail gun
Minwax stain in dark walnut (my favorite)
White acrylic paint
Paint brush
Optional: Stencil if you are like me and cannot freehand! I created this stencil with my silhouette machine (sorry I don't sell these). (I used the Cantoni basic font with some added flourishes)
Sealer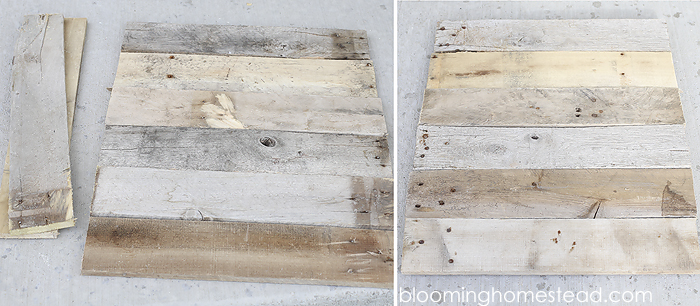 First off you'll want to put together your pallet sign base. I cut a few pieces into strips and used two of the strips on the back as braces to hold it all together. Nail it together.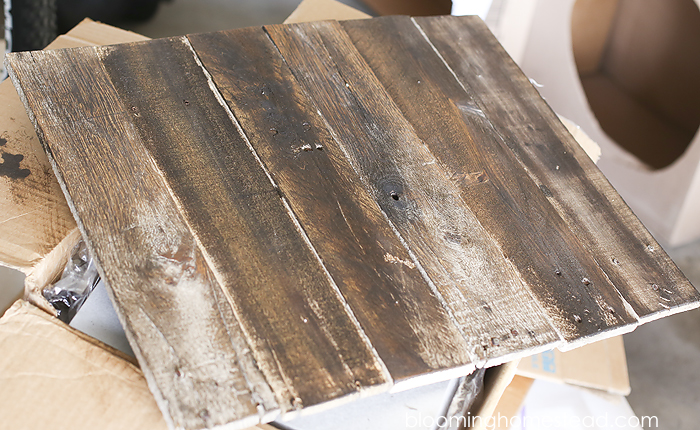 Now you'll stain your wood. This minwax stain is my most favorite stain! It leaves such a beautiful finish. Allow to dry and set completely.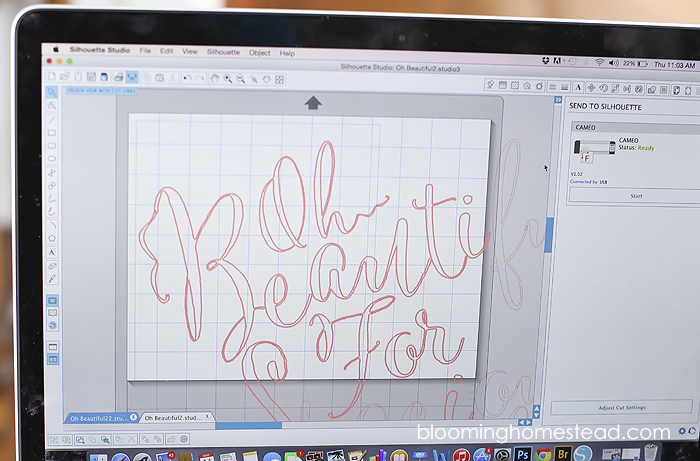 Now you'll get ready to paint. I cannot free hand…I just don't have that talent, so I created a stencil with my Silhouette Cameo using their adhesive vinyl. This takes some patience because my sign is much bigger than my 12×12 workspace, I had to piece it together.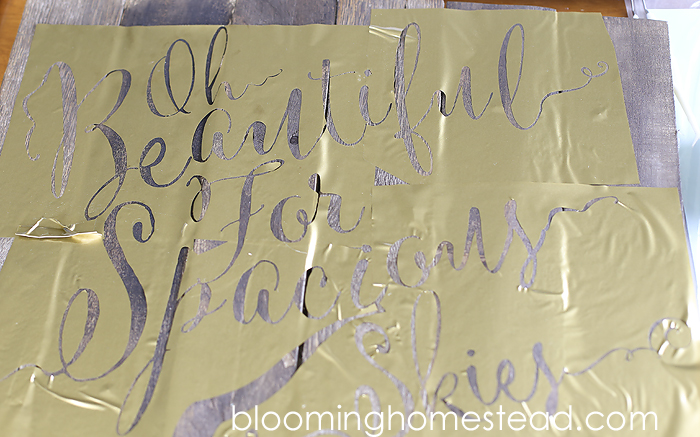 When you have all the pieces cut (I broke it into 1/4ths), you will apply it to your dry stained wood. Make sure that the vinyl is pressed down completely so there won't be any paint seepage. (FYI…I always have some paint bleeding but its usually easy to sand it off gently and apply a little stain with a qtip in that area).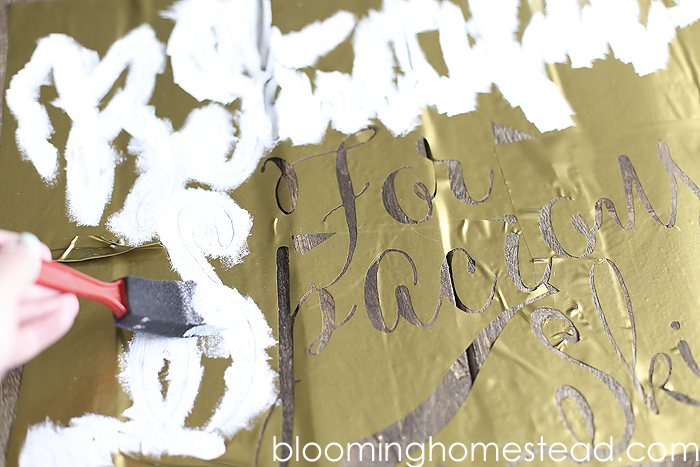 Now you'll go ahead and paint. I use a very small amount of paint and use a dabbing technique to minimize bleeding. It is pretty effective. Just remember…minimal paint otherwise it will bleed under.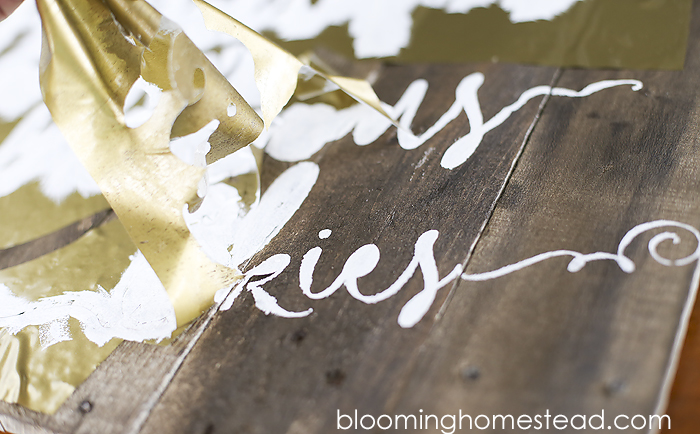 After it is painted, remove the vinyl and seal your piece. I love how it turned out!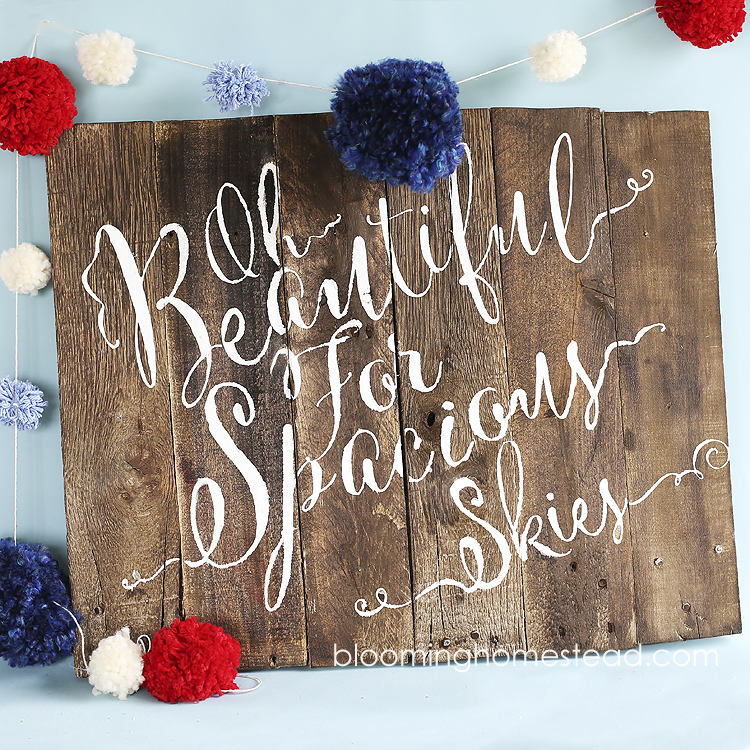 Looking for more fabulous projects? Check out these: