Did you know that you can apply chalk paint to most pencils? Last year I shared how to apply washi tape to them and today I am going to share how I transformed these standard orange and patterned pencils into pretty colored ones so easily. I just adore how these Chalk Paint Pencils turned out.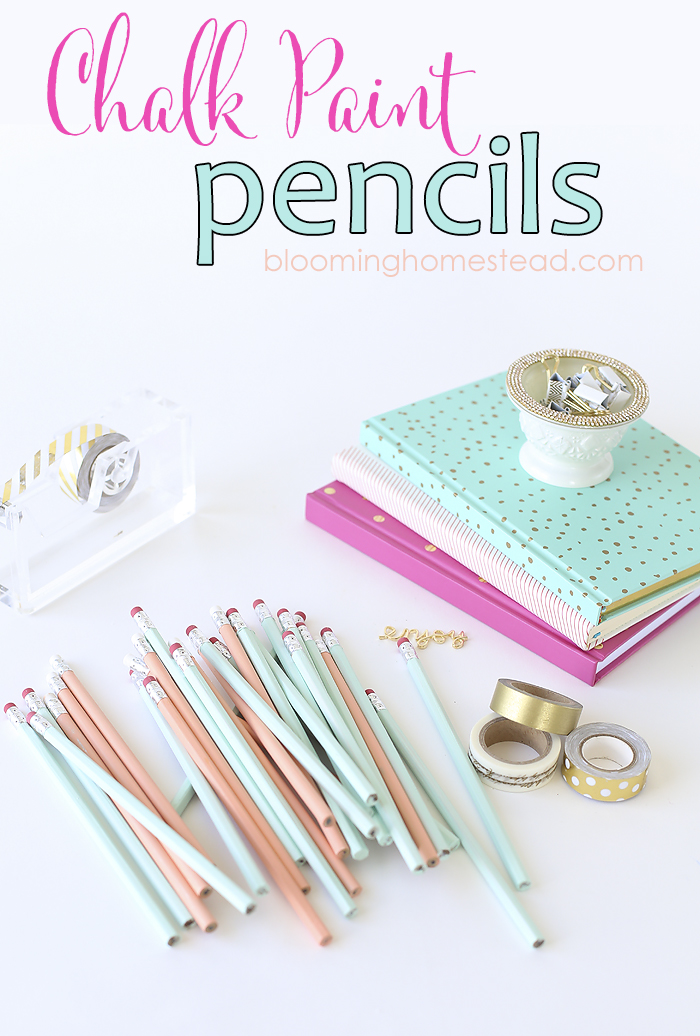 Here are the supplies you'll need:
pencils
chalk paint- I used chalky finish paint by DecoArt in colors Smitten and Refreshing
creme wax by DecoArt
fine sandpaper
xacto knife (if removing pattern)
paint sponge brush
frogtape
1/2″ Foam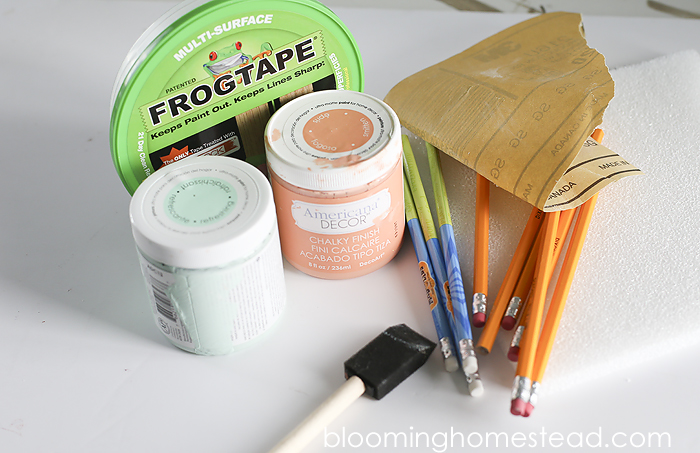 To start you'll want to prep your pencils. For the standard #2 orange ones I used the sand paper to lightly sand them down to remove the sheen. The more you sand the less you will have to paint. I only sanded to remove the finish. For the pattern ones, I used an xacto knife and sliced down the entire length. Then I peeled off the pattern paper. For me these slipped right off but it will probably depend on the pencil so you may have to do some trial and error with those.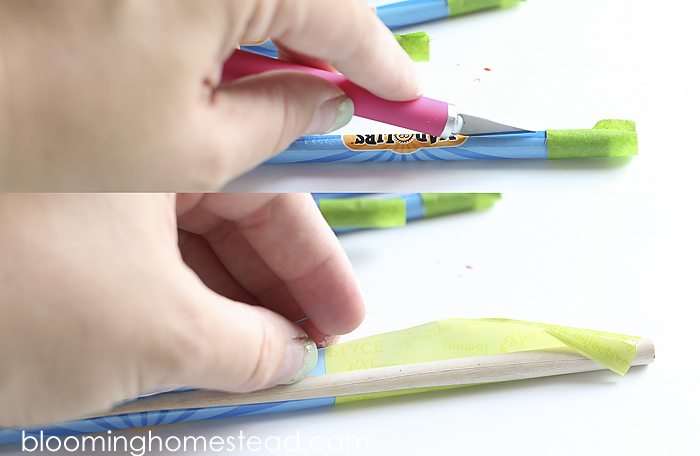 When they are all prepped, you'll use frogtape to cover the eraser and metal at the top.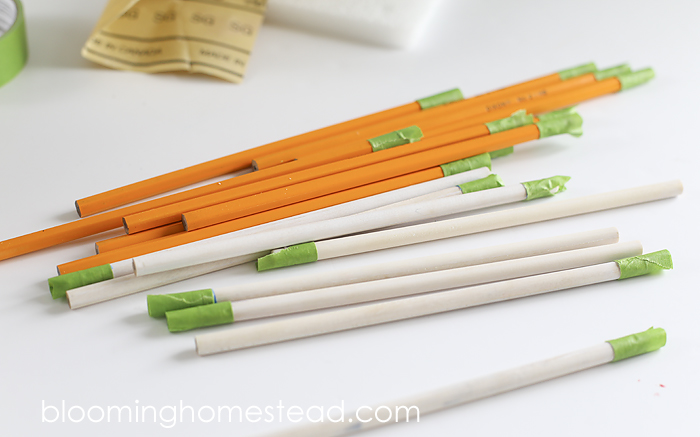 Now you are ready to apply paint. I held onto the eraser and used simple strokes to go down the length. Don't go to heavy on the paint or you will get runs and streaks.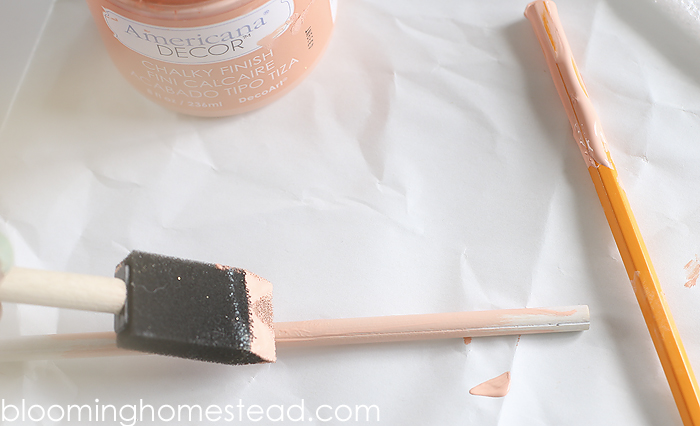 Place it into the foam eraser down to dry.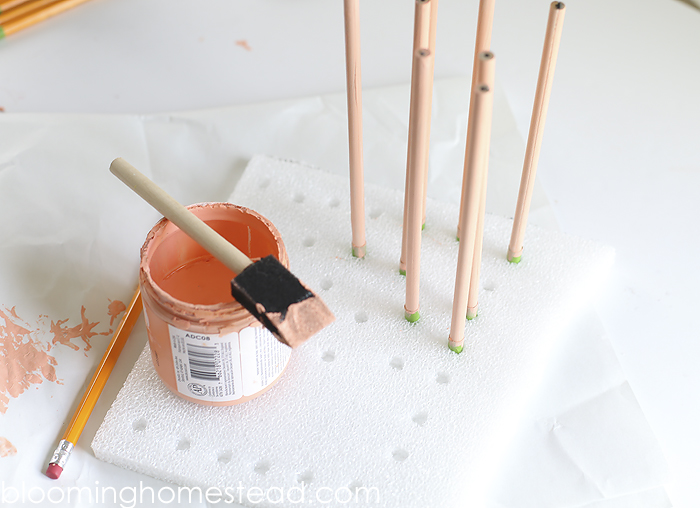 The ones that were white only took one coat of paint. The orange ones took about 3-4 coats since you are painting thinner coats on the dark finish. They dry fast though and this process wasn't as painful as it sounds. See the coats below: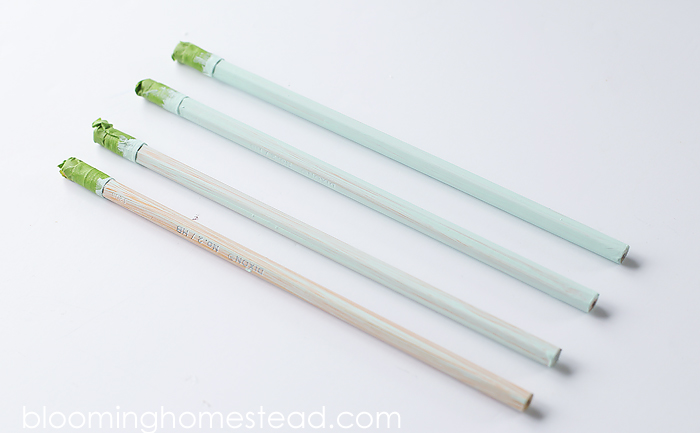 When they were finished and dried completely I buffed on a little creme wax to seal the paint with a lint free cloth. Let the wax dry and you are all set!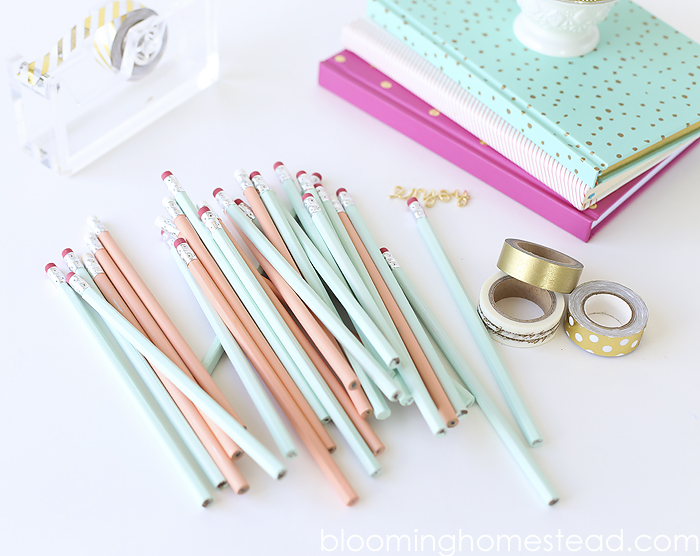 Aren't they just so pretty? Perfect for back to school or styling your office desk! Check out these other fun projects: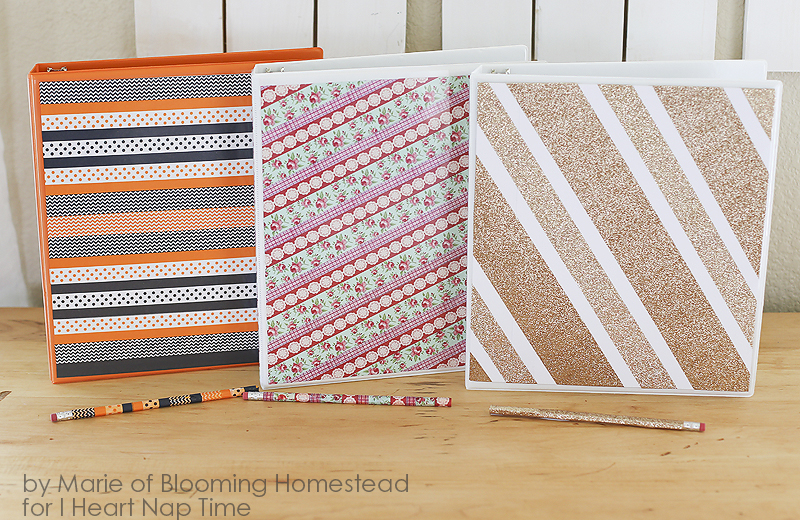 DIY Washi Tape Binders and Pencils