Looking for a fun boredom buster for kids? How about putting together a fun little DIY Monster Kit?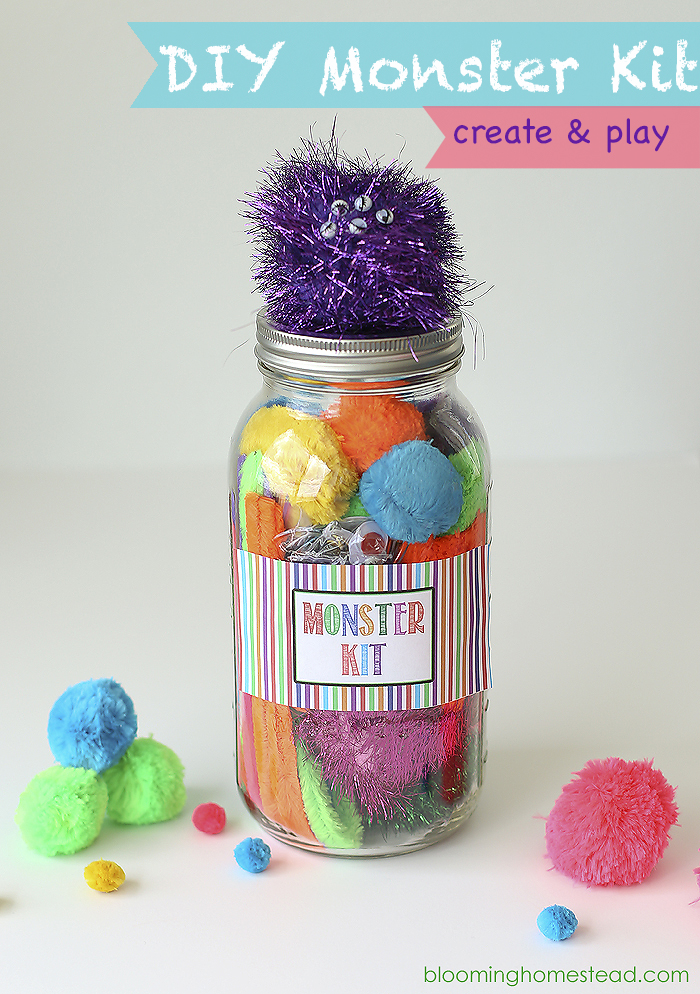 Usually a month after summer break starts is sometimes when our "I'm bored's" start, I put this little monster kit together last year and it was such a fun little surprise to pull out of the closet for on those days. I kept it refilled and it was such a fun, fairly quiet activity with limited mess. It's great for all ages and they can play with their little monsters after they are done creating them. Win/win! Here are the supplies I used for my kit, you can get really creative and use whatever you want to make your kit!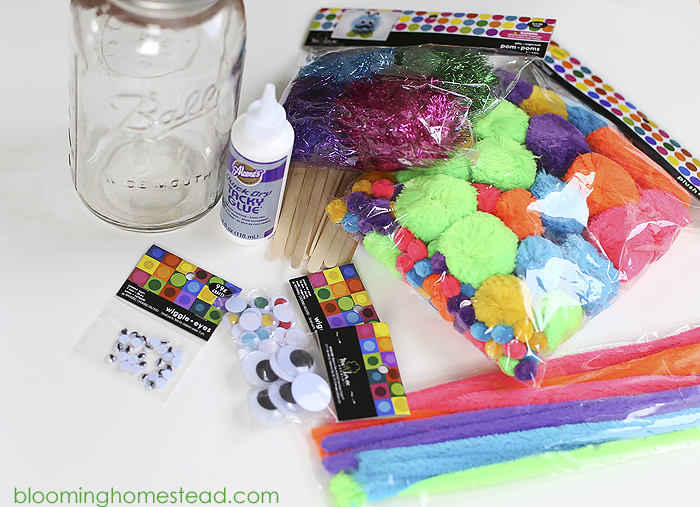 Mason Jar (or large container)- I used a large 2 quart bell jar I found it at the craft store.
PomPoms- all sizes
Popsicle sticks
Pipe cleaners
Google eyes
Craft glue
any fun added accessories you'd like to add!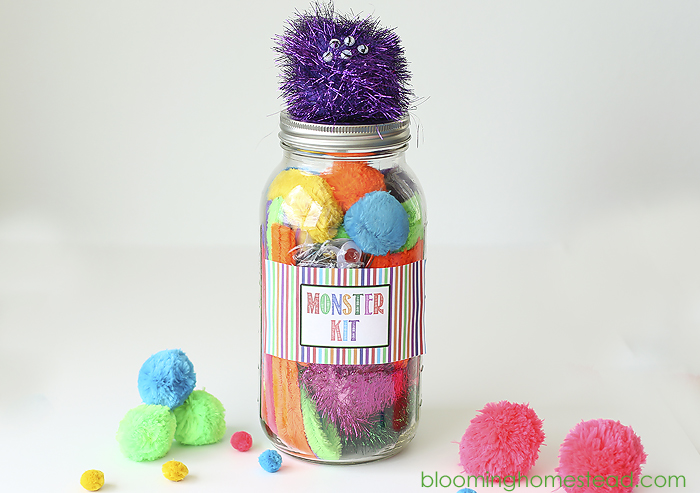 To assemble: Take all your supplies out of their packages to make them fit easier into the jar or container. I put all the google eyes into a small plastic baggie so they wouldn't get lost in the jar. First off add your glue to the jar, then add pipe cleaners, add in Popsicle sticks and pom poms, and finish off with google eyes. You'll want to pack your kit fairly tight to make sure you fit in the most "monster supplies" you can. Next up, you can print out this cute label to attach to the jar.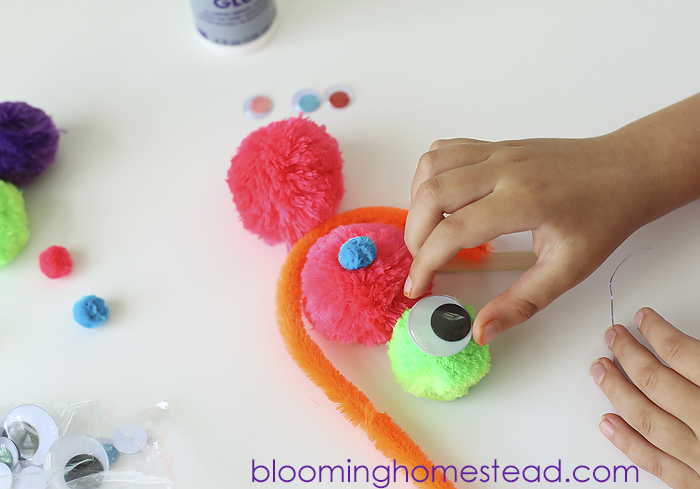 You can download print the label here.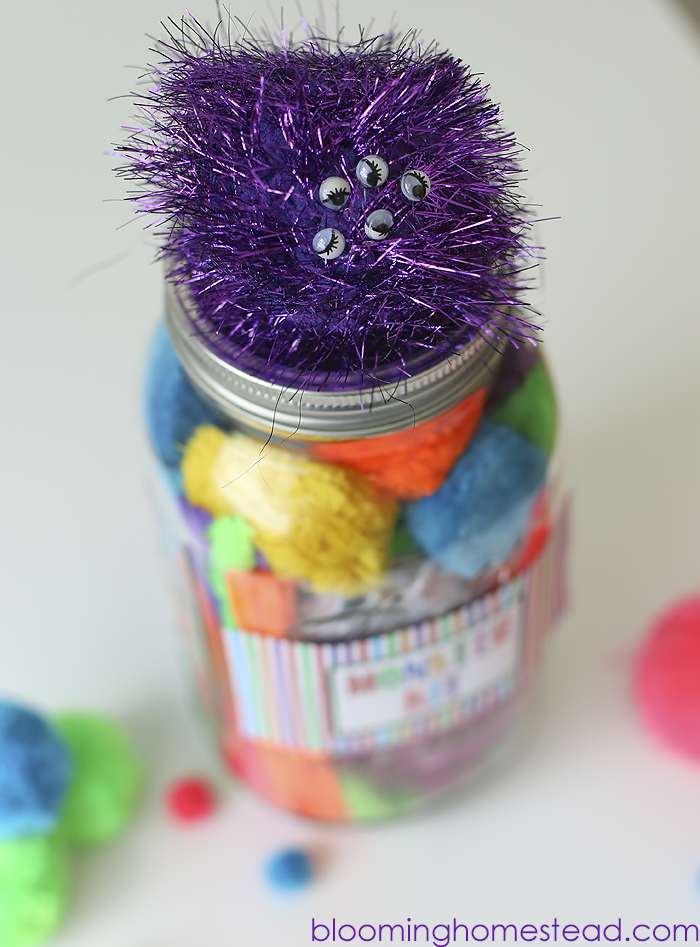 Looking for more ideas like this?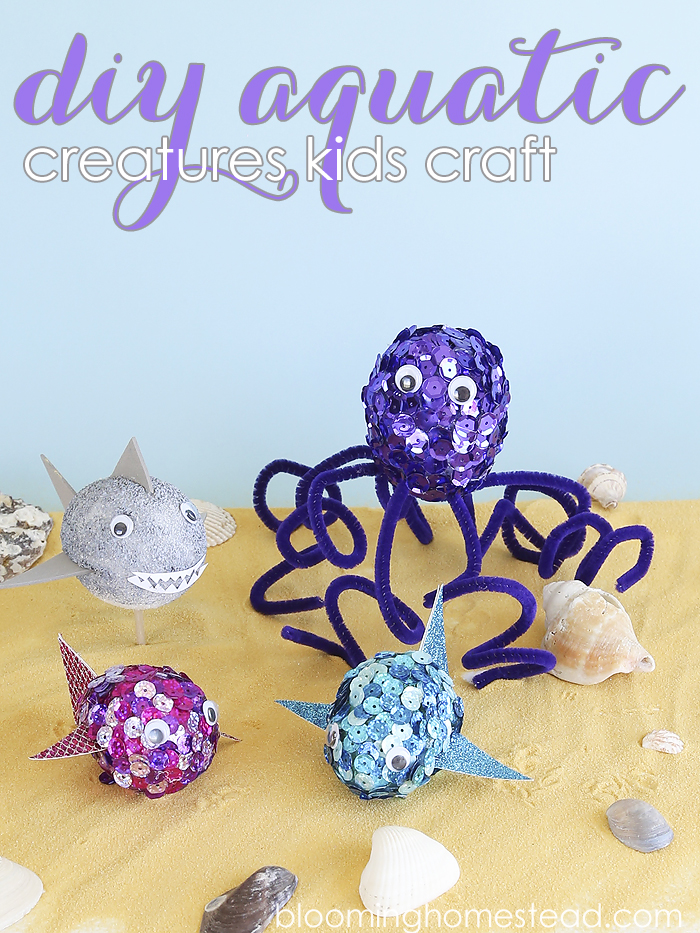 DIY Sea Creatures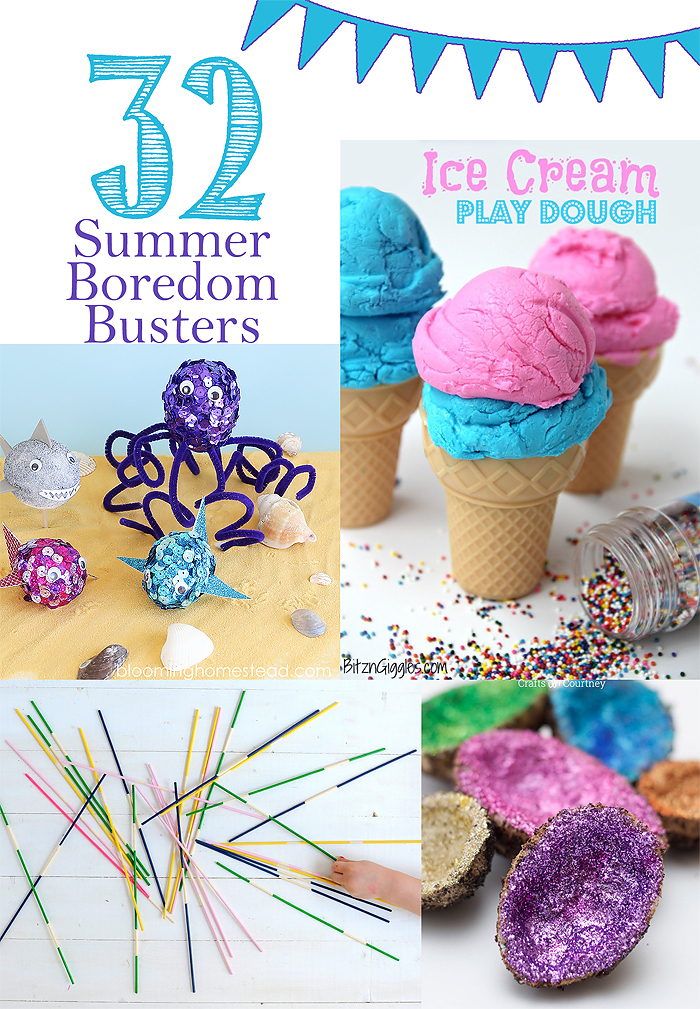 Kids Activities Roundup
This post was originally shared on I Heart Naptime 7/5/14.