Today I have the cutest little Geometric Ice Cream Printable for you. Isn't it just so fun? This print just might be the yummiest thing I've seen in a while, I mean c'mon…its ice cream! How can you not love that?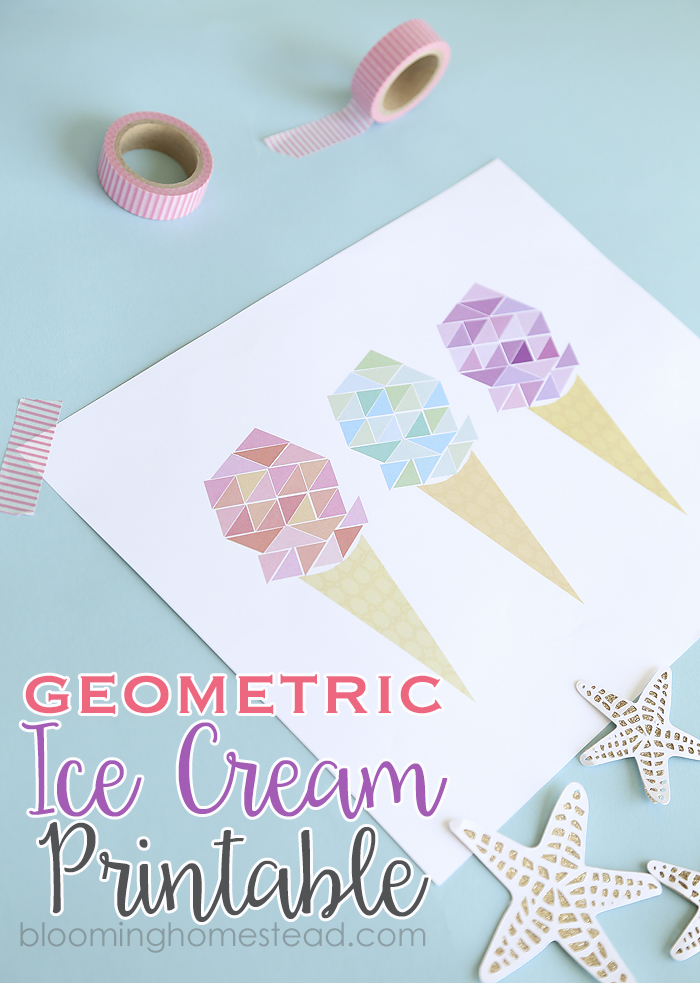 You can get the Geometric Ice Cream Art by Blooming Homestead here. Are you guys having a fabulous summer? We are just finished my most favorite holiday ever…the 4th of July! Parade, rodeos, bbq's, and most importantly family time I just love it all. I'm so grateful for the opportunity to enjoy these freedoms. This pretty printable will be the perfect addition to my summer decor, and it will probably inspire me to want to eat ice cream all the time too. Oh well, it's summer right?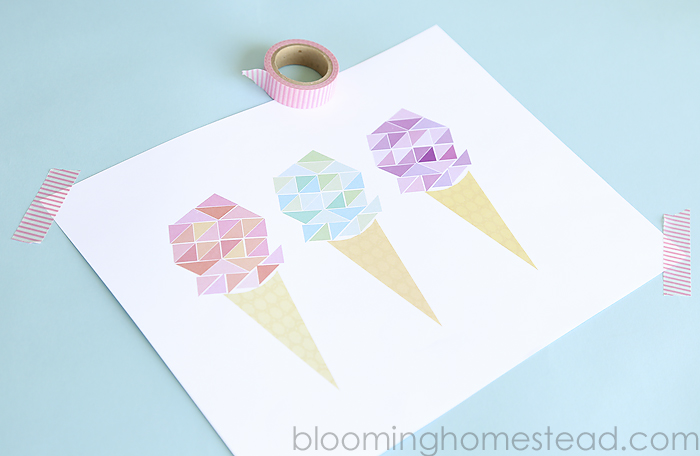 Are you enjoying your summer break? We are 1/3 of the way done with our break and it is just so crazy that it is going so fast!