I've got a fun post for you today! Not only am I sharing a couple adorable free printables, but I am sharing my experience using the Minc Foil Applicator to create custom prints like this gorgeous Hello Beautiful Foil Print.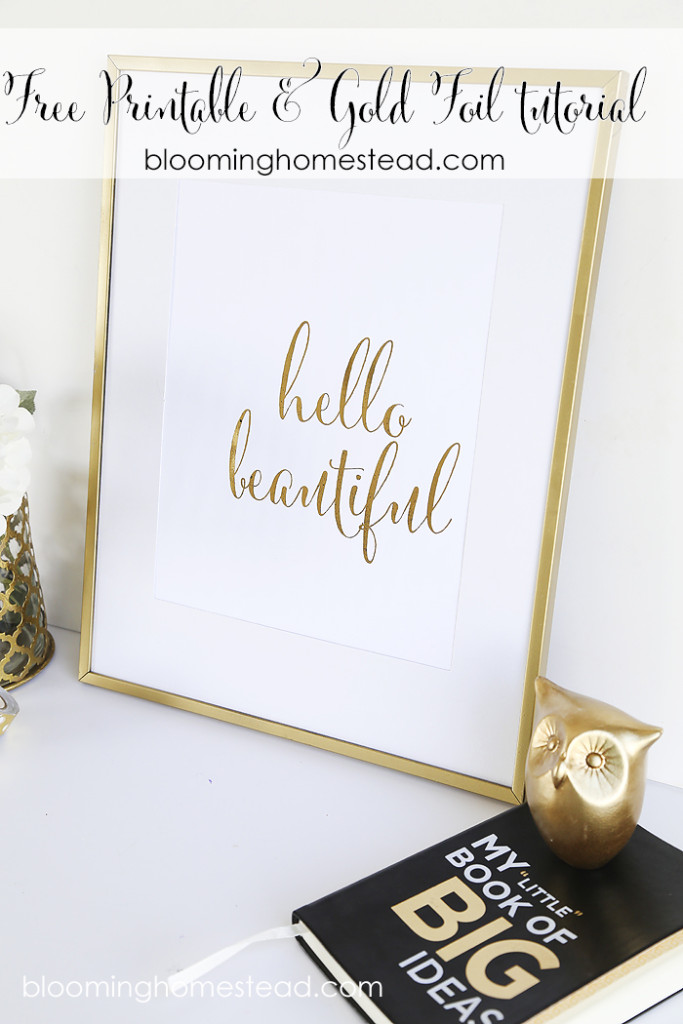 So I went to a blogging conference a few months back and I got to try out the Minc Foil machine, now first off let me just say that it is pretty cool and it will make you want to foil everything. 🙂 I decided to film a little video showing how I took my free printables up a notch by foiling them. You can also check it out here on youtube.

Basically, I love the minc and if you do paper crafting, a lot of home decor, etc, then I think this machine would be a great addition to your crafting arsenal. If you don't do much paper crafting, making cards, or making home decor items then this may not be for you. It's a great product.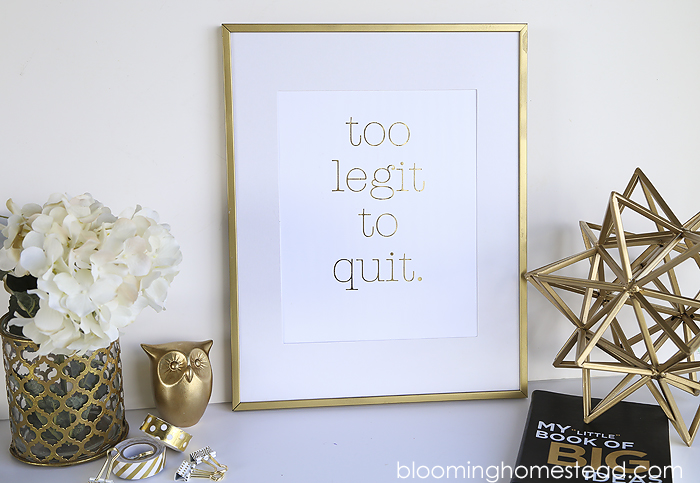 One thing to note as I talk about in the video, the foil adheres to toner printed items, in other words this only works with laser printed items. If you don't have a laser printer…no worries just run to staples or another copy place and print them there. FYI, I always go get my printables printed at staples versus at home because although I have a laser printer I don't get the depth of color and quality I can get from professional prints so in my opinion it is worth it. 🙂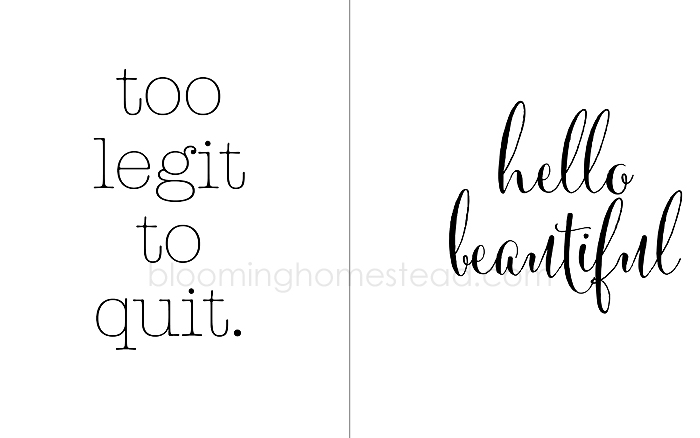 Click to download Too Legit black and white print or the b&w Hello Beautiful print.
I link to these parties here.