As we are nearing back to school time, I've created a new set of Lunch Box Joke Printables for you. It is always so fun to add a little joke to brighten your childs day.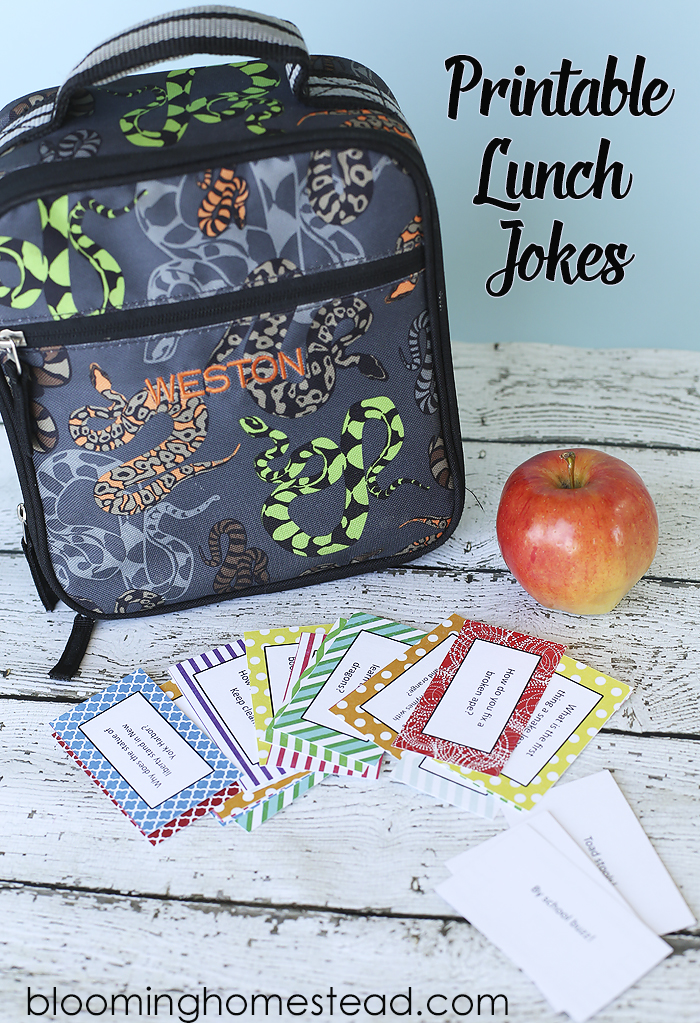 Click this link and you can download these Lunch Box Jokes Version 3. Just print out on white cardstock for durability. You can even laminate them and reuse them for multiple kiddos.
You can find more lunch jokes here and here.
Aren't these just perfect for back to school? The kids will love them.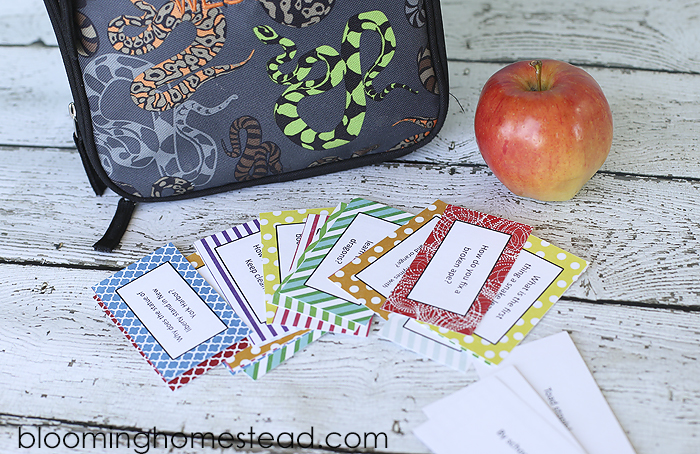 We are trying to soak up the last few weeks of summer before school starts back up by playing and staying up late. We have also been busy working on some projects around the house. I even learned an important lesson…when doing a color match at the paint store, make sure you get a large enough sample to match! Our paint was peeling off our front door so I peeled off some shavings with tape and took it in. I came home and slapped the paint on realizing very quickly that it was NOT a color match. Needless to say I had to take another larger complete sample to get the correct color match. Then I spent another afternoon repainting the front door, casings, and window. It is looking fabulous now but I sure learned my lesson!