Welcome Friends!
Do you ever feel like sometimes life just gets chaotic and your family is pulled in several different directions? Or that it is tricky to manage everyones schedules? Perhaps you are trying to remember the last time you had your car serviced, or you need the pediatricians phone number and your wifi is acting up. If you've ever found yourself in a similar situation then we've got the solution for you.
FYI- These printables are now only available to our email subscribers. Sign up below to receive these free printables.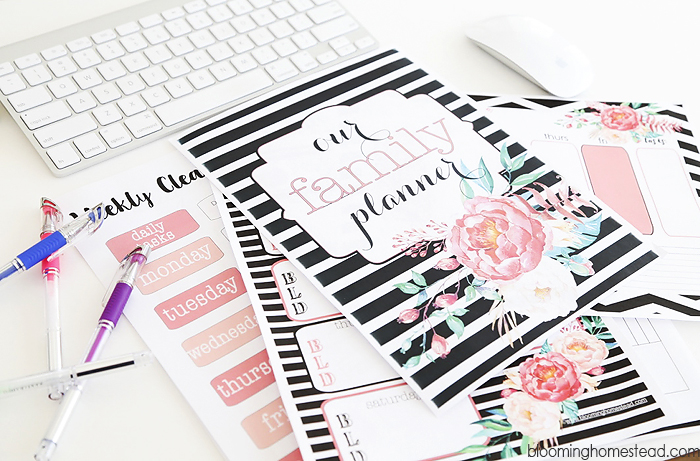 This printable pack includes menu planners, shopping lists, cleaning schedules, personal information sheets, medical history info, phone number and address directories and more. Everything you need to get organized for the new year! I will also be uploading a budget binder next week which is a great addition. This Floral Home Organization Printable pack is available for FREE to email subscribers only! Subscribe to receive it along with fun updates, organization tips, craft ideas, and more free printables.
To get the Floral Home Organizational Printables sign up here >>>> CLICK HERE!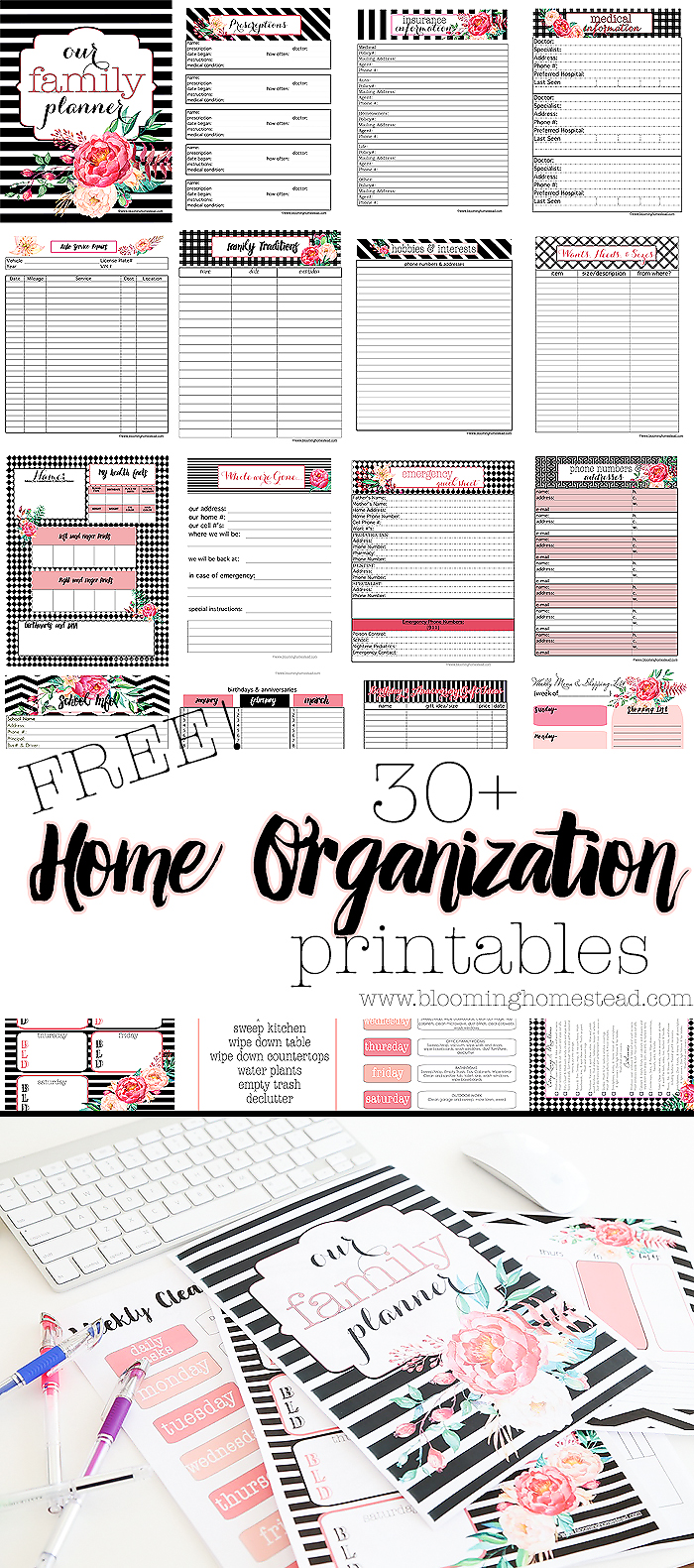 I also offer two other styles available for download and you can find them here. Coral and Navy plus Yellow and Gray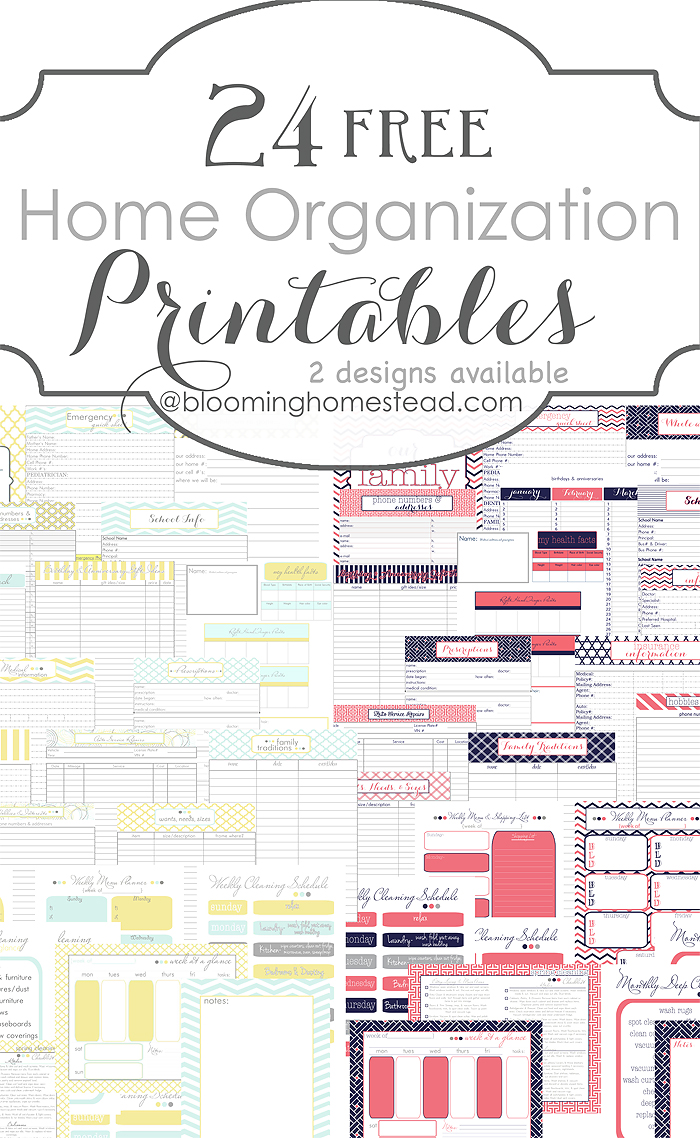 Looking for a way to keep your family budget on track? Check out our free budget binder printables here.