This is a sponsored post written by me on behalf of The Hershey Company for IZEA. All opinions are 100% mine.
Looking for an adorable handmade gift? Well, look no further! Not only are these Santa Hat Jars simple to make, they are totally adorable as well.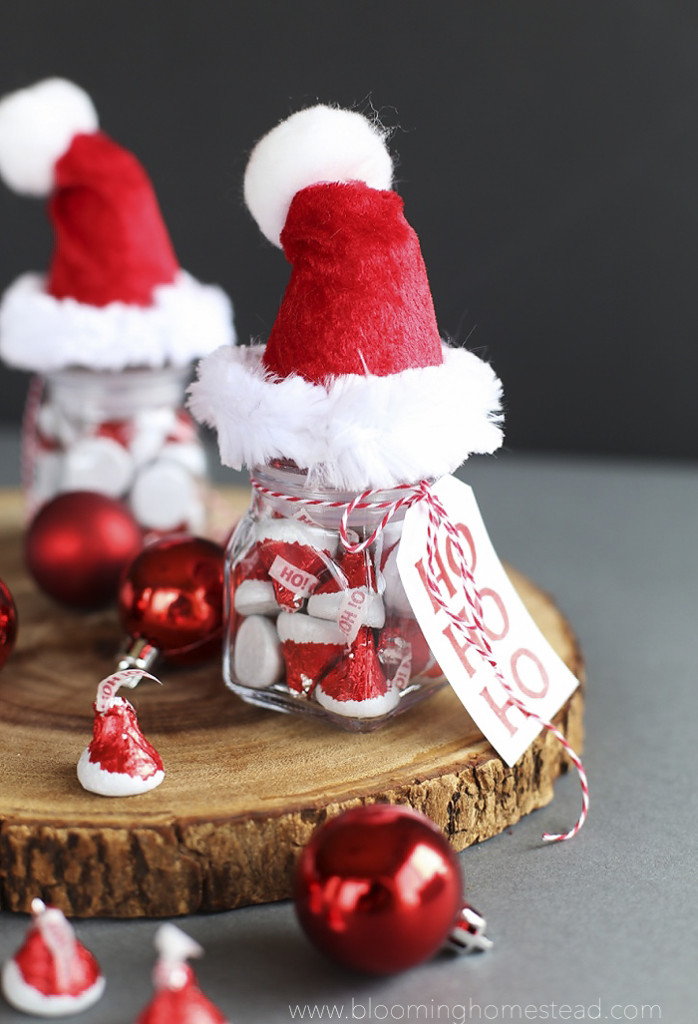 SUPPLIES:
small candy jar
small foam cone (basically you'll want the base of your cone to be the same diameter as the candy jar lid)
red velour or "santa-like" fabric
white chenille stems
white pom poms
hot glue
red and white bakers twine
Printable Ho Ho Ho tags
HERSHEY'S KISSES Santa Hat Chocolates (sold exclusively at Target or Buy now)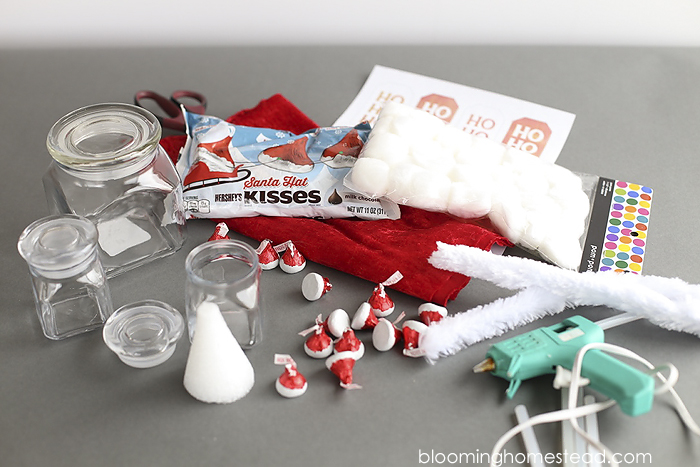 To start you'll measure out your fabric and cut it to fit around the foam cone. Secure with hot glue.
Attach the cone to the top of the candy jar with hot glue.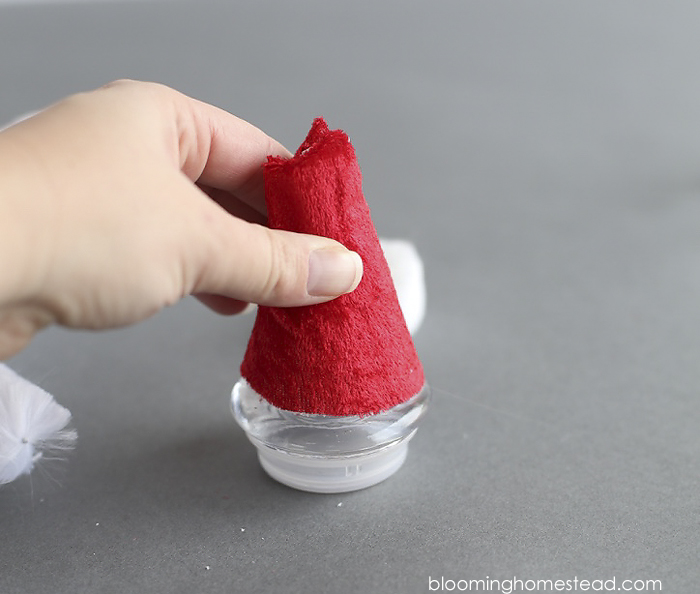 Wrap your chenille stem around the base of the cone where it meets the glass and trim with scissors. Secure with glue around base. For the top of the hat, I wanted to create a little "flop" so I applied pressure with my thumb to smash the top of the foam to the side. Now you glue on the white pom pom.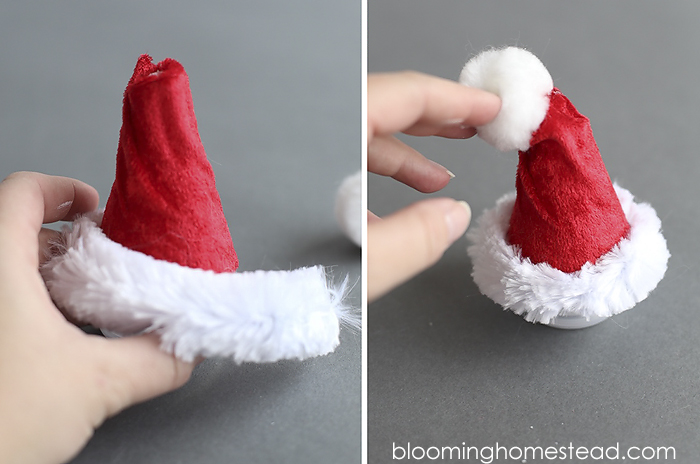 Time to fill your jar with all these adorable HERSHEY's KISSES Santa Hat Chocolates. Aren't these just the cutest ever? You can't give a Santa Hat Jar without Santa Kisses!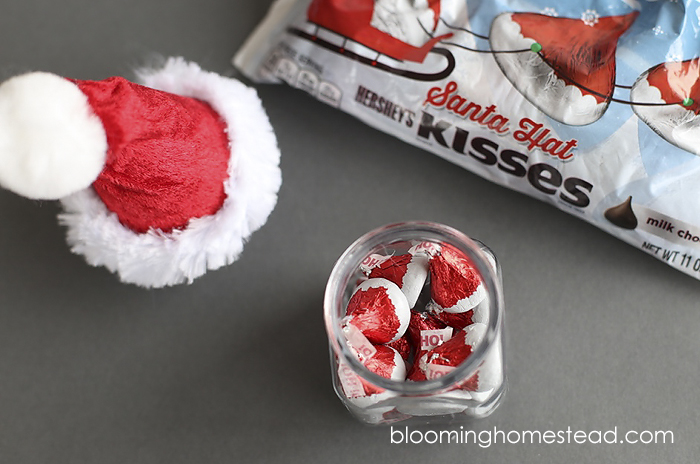 Put the lid on the jar and print, cut, and secure these adorable HO HO HO tags with bakers twine to finish it off. These are simple, adorable, and delicious! Wouldn't you love some #SantasKisses?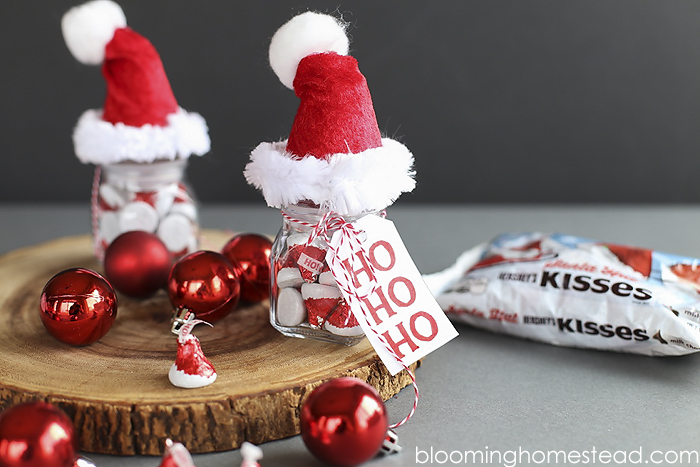 Be sure to download the free printable Ho Ho Ho tags