This post was sponsored by FloraCraft as part of the Make It:Fun team. All opinions and ideas are my own. 🙂
One of my favorite things is creating affordable and beautiful diy home decor. This DIY Modern Brick Vase turned out so pretty and you'd never guess it was created using foam blocks! Today I'll share all the details on how you can create one for your home. This post contains affiliate links.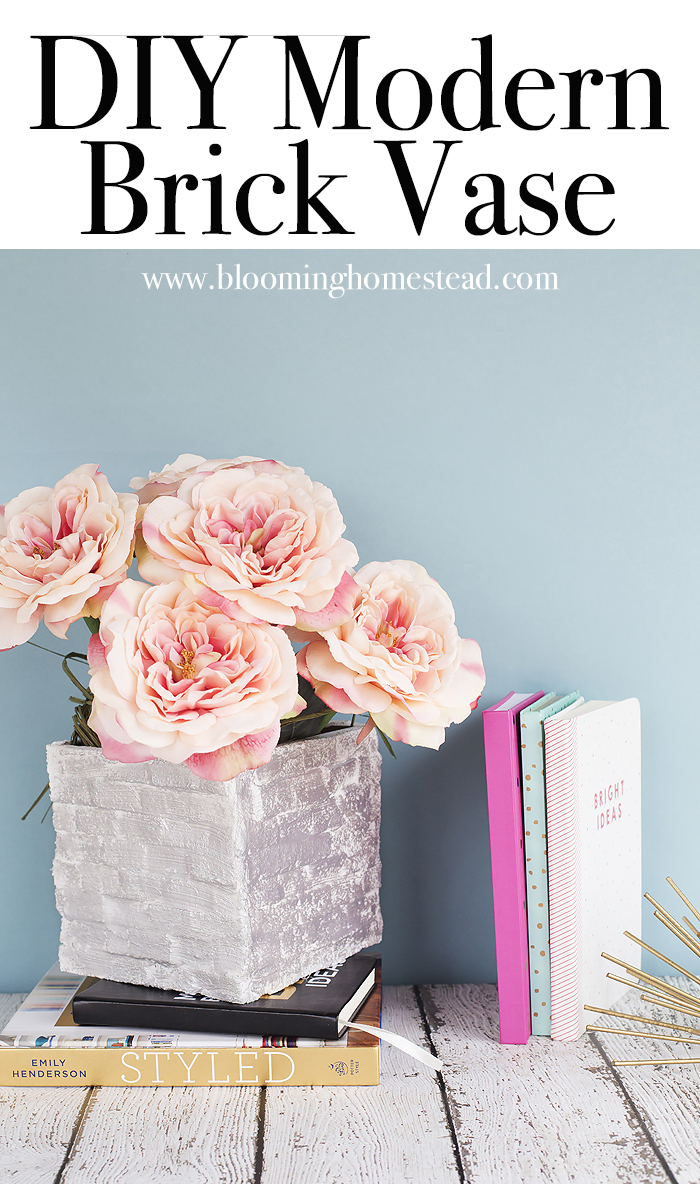 Here are the supplies you need to create your own DIY Modern Brick Vase: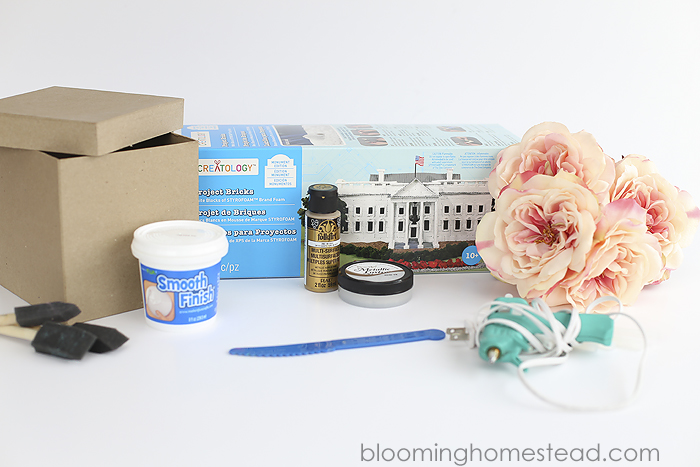 Step 1: You'll start by using a foam cutter to trim down the bricks in half. This will make them a little slimmer (although this is totally optional!) I was just using a shorter box as my base so I didn't want it too wide.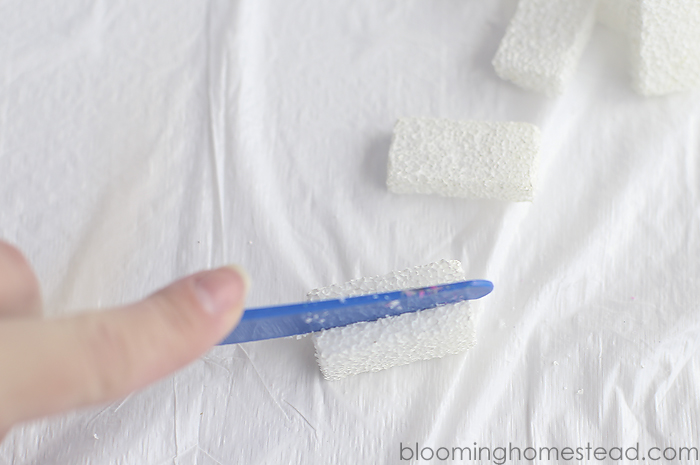 Step 2: After cutting the blocks in half, you'll take a few and trim them down in half making them into squares. This will help with your bricklay pattern.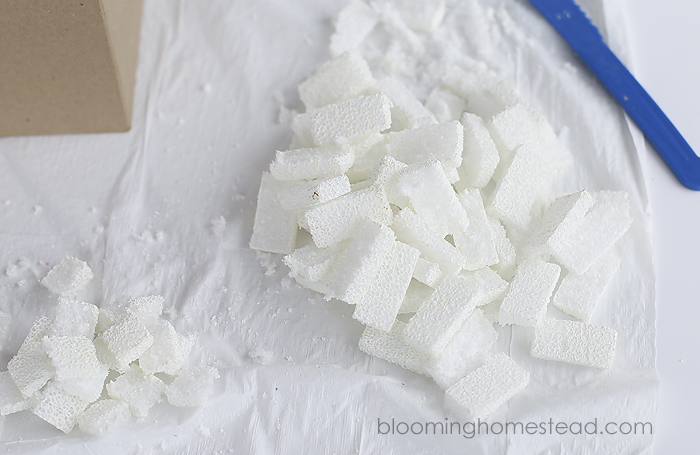 Step 3: Using hot glue, you'll start adding on bricks to the outside of your paper mache box. Start each row off center from the next so there will be a fun pattern.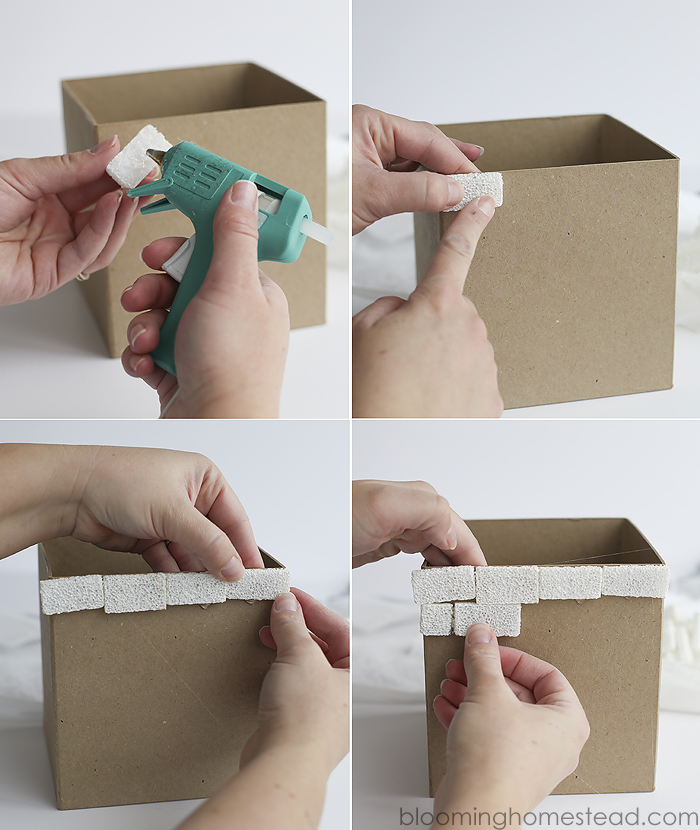 Step 4: When you've finished applying all your bricks over each side of the box, you'll add a coat of smooth finish to smooth out the bricks slightly and it mimics the look of mortar. 🙂 Let that set completely, mine took about 30 minutes.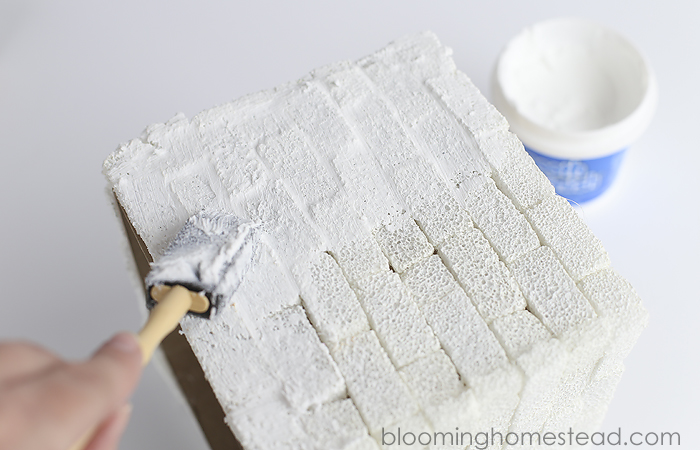 Step 5: Now its time to add the metallic finish paint using a foam brush. I used a dabbing motion because I wanted the white to show through in different spots…similar to worn brick. Let the paint dry and you're ready to display some beautiful flowers! *Tip: If you want to use fresh flowers with water, you can glue the bricks onto a glass vase…or insert a glass vase into the paper mache box. It will be hidden, but still keeps your project safe.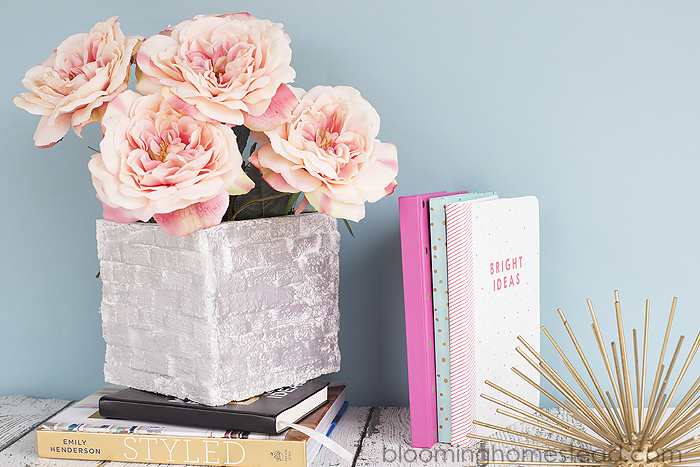 So simple and so beautiful! These bricks are so versatile, not to mention the kids love to play with them. 🙂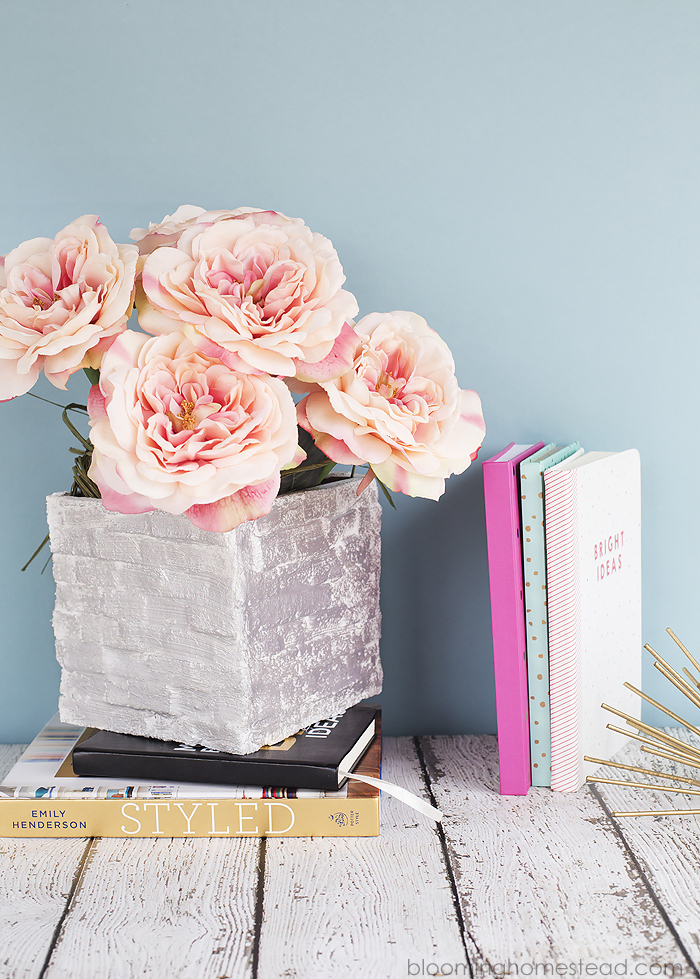 Check out these other fun projects I've shared using foam: