While I consider myself a fairly organized person, there is one (or maybe more) areas that I am really struggling with. I'll just be honest and say that my jewelry situation is a hot mess! In our last house, I had things all set up and was able to find everything I was looking for.
Plus, my necklace display looked really pretty in my closet! While I am waiting to paint a few walls before I hang up my necklaces, my real struggle has been my earrings. I really want a large jewelry armoire, but I don't want to actually pay for one. 🙂 So instead I've just been using a jewelry box with several layers.This was the situation: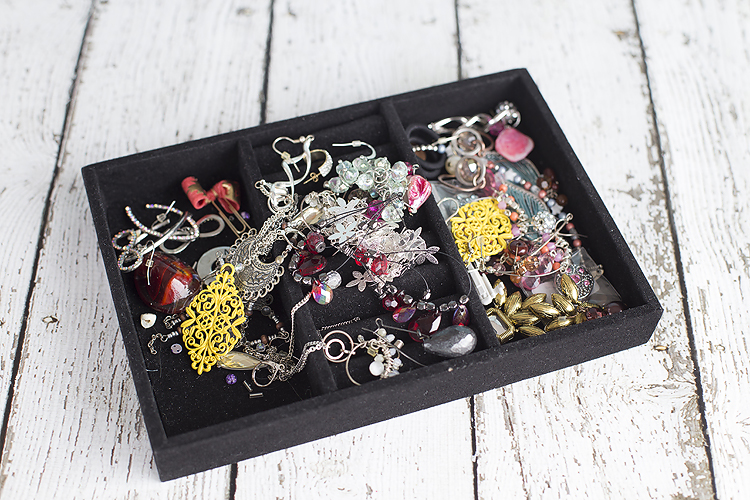 Disaster right? I couldn't find anything. If I could find a pair, usually one was intertwined with another pair and it took several minutes just to get them untangled. Usually I would just give up and not wear earrings. I'm proud to say I'm making strides towards conquering my earring clutter! I found the most adorable unfinished wood chicken wire window frame from Consumer Crafts and knew it would be perfect! You can find all the details with a complete supply list and the full tutorial at the Crafts Unleashed blog here. I love how it turned out!