Spring is here and I don't know about you but I am ready to tackle some Spring Cleaning! Today I'm sharing my new simplified printable Spring Cleaning Checklist. This is a basic guide to simple spring cleaning tasks you can complete to get your home freshened up for the new season.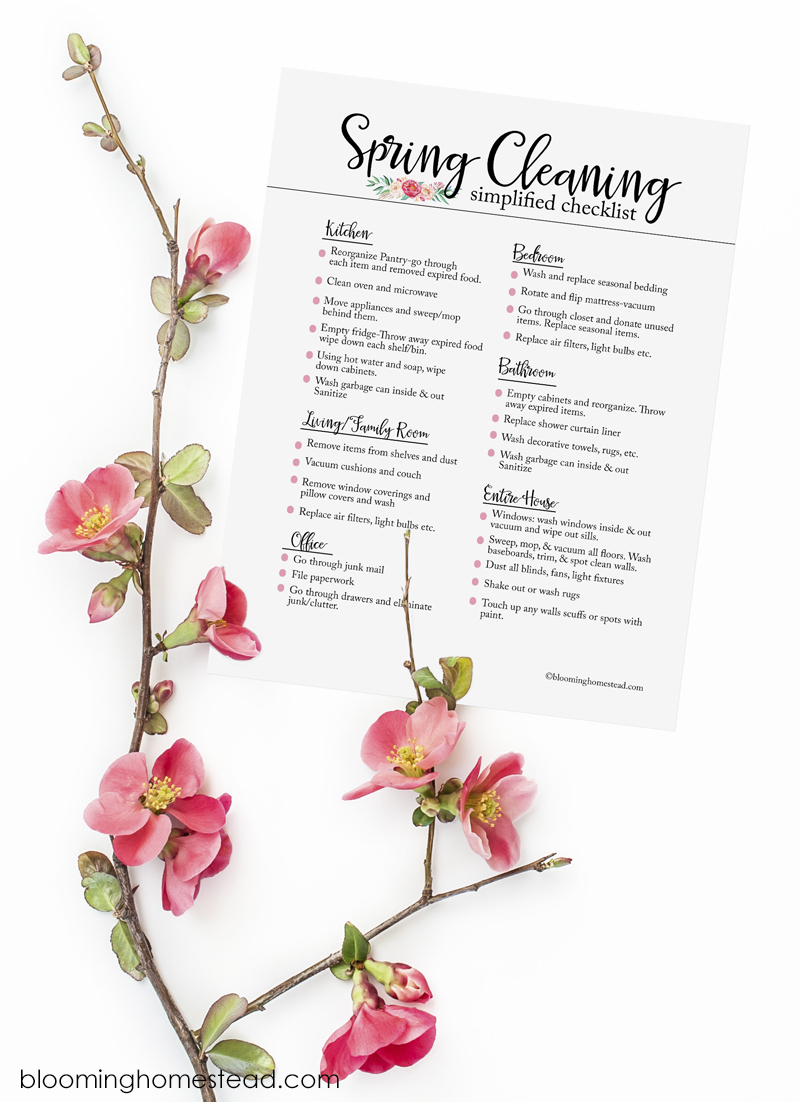 I decided to create this simplified Spring Cleaning Checklist because my time is somewhat limited chasing my two year old around and I needed a realistic plan to tackle my spring cleaning. Sometimes I feel like if I can't do it all then what's the point of doing any…which is totally wrong! Any tasks you can complete will help make your home cleaner and more efficient. Plus, isn't it nice to get rid of the dust?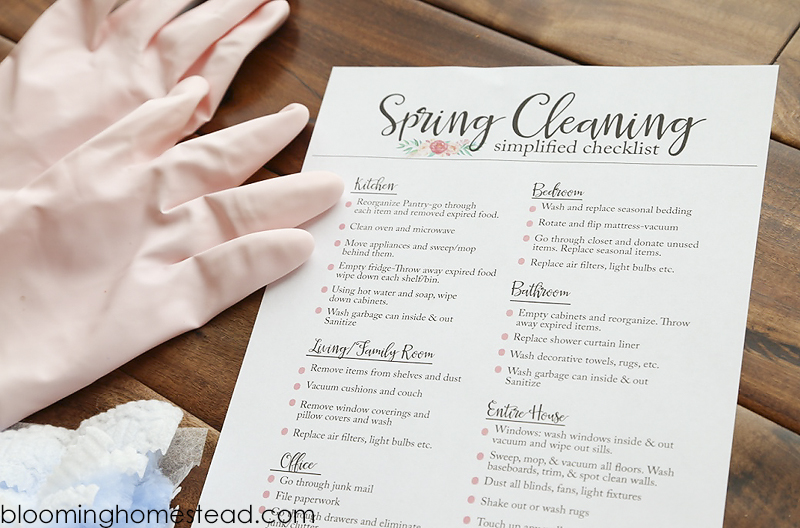 Here are a few tips to get you started with Spring Cleaning:
Start with one room and finish each task before moving onto the next. If you are dusting, finish dusting before moving onto decluttering, etc. Distractions can cause you to forget what you are doing, miss certain areas, and in general increase the time it takes to clean.
Get the family involved-while there are a lot of adult-only tasks, kids can help out as well with vacuuming window sills, dusting, wiping baseboards, etc. It's good to get them involved and they become aware of the work that goes into taking care of the home.
Have a wash day- My one exception to the one room at a time rule is washing day. This is a day set aside to washing all the linens, curtains, bedding etc. For some reason it doesn't seem quite as painful if I can go through and get it all done at once.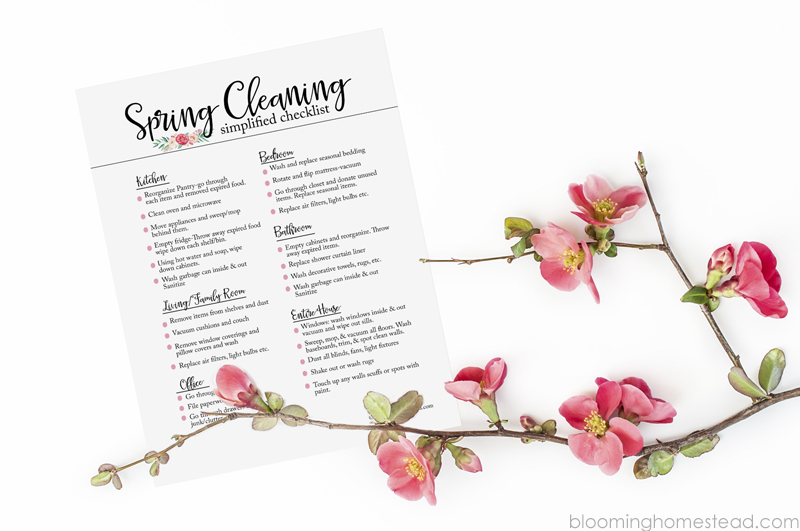 Get the simplified Spring Cleaning Checklist here. I hope this helps you on your road to spring cleaning! If you want a more in depth spring cleaning checklist, you can go here to download the free expanded printable. Also be sure to check out our other fabulous free printables.