Today I've got a beautiful home decor printable for you. I've been looking for some inspiring art to hang in my home office and I loved this quote and wanted to design something that fit in with my decor. I love all things floral and figured you might too!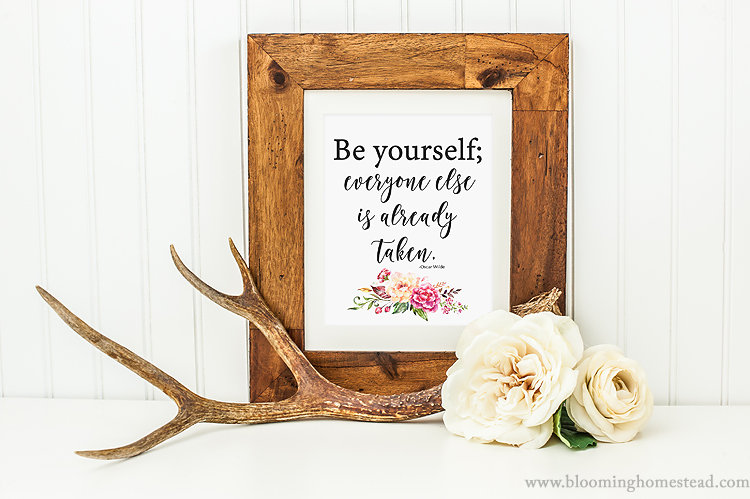 You can download your free copy here (just right click and save).

Things have been slow on the blog lately, I've got a lot going on behind the scenes. Not only are we getting ready to go on our first big family vacation, but we are also in the midst of a master bedroom makeover. I am so excited with how things are turning out. We aren't getting any new furniture we are just making due with what we have and I can't believe how different things look with a change of wall paint only. I've also been rearranging our decor to make things seem larger. Hopefully later this month I'll finish off an accent wall with a stencil and I'll have some fun before and afters for you!
To be honest, sometimes I get super frustrated with my budget. I have such grand plans with our new home but realizing that things need to proceed slowly can be frustrating. It's especially frustrating as a blogger because I want to push out great content and ideas for you and I wish the process could be faster. I am happy, however, that I can show real home decor solutions for real people on a real budget. 🙂