As I've mentioned before, I love the 4th of July. It is definitely one of my most favorite holidays and I love the spirit of gratitude and sacrifice it represents. Today I've got a fun little "Let Freedom Ring" printable for you today.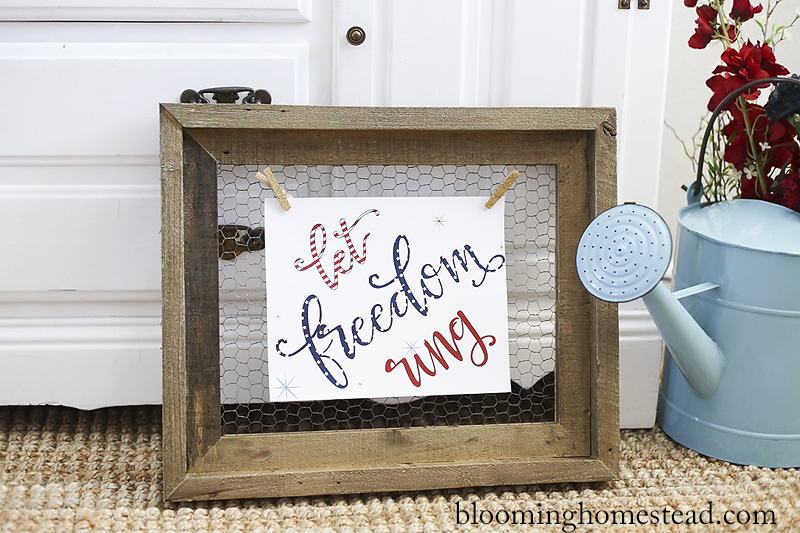 In light of recent events and tragedies I hope we can band together for what our country stands for showing love and service to our fellow countrymen. Always looking for ways to show kindness and gratitude to others. I know sometimes I get busy with life and forget to take the time to look around beyond myself and see if there is someone I can help and serve.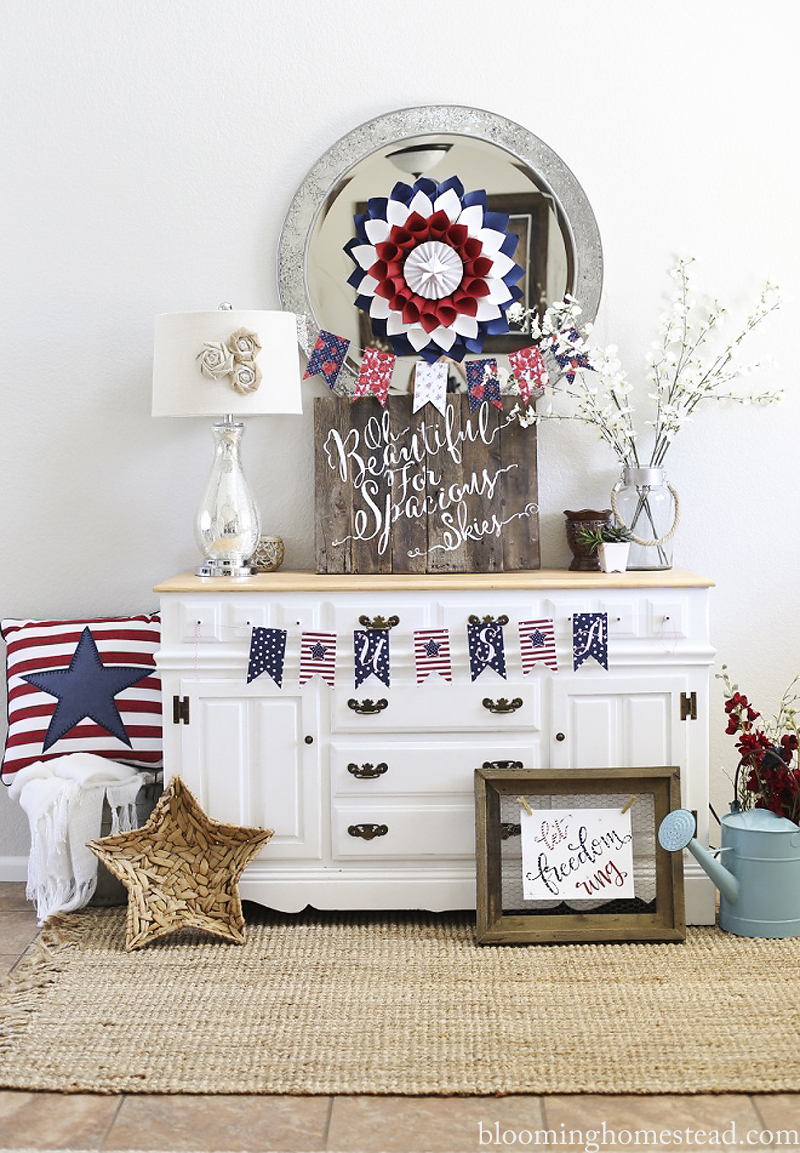 Get your Let Freedom Ring Printable here. Last year I shared how to make this Patriotic Pallet Sign and it is still one of my favorite signs I have created to date. I love the message from one of my favorite songs, because I am so grateful for these spacious skies, especially living in the beautiful state of Wyoming.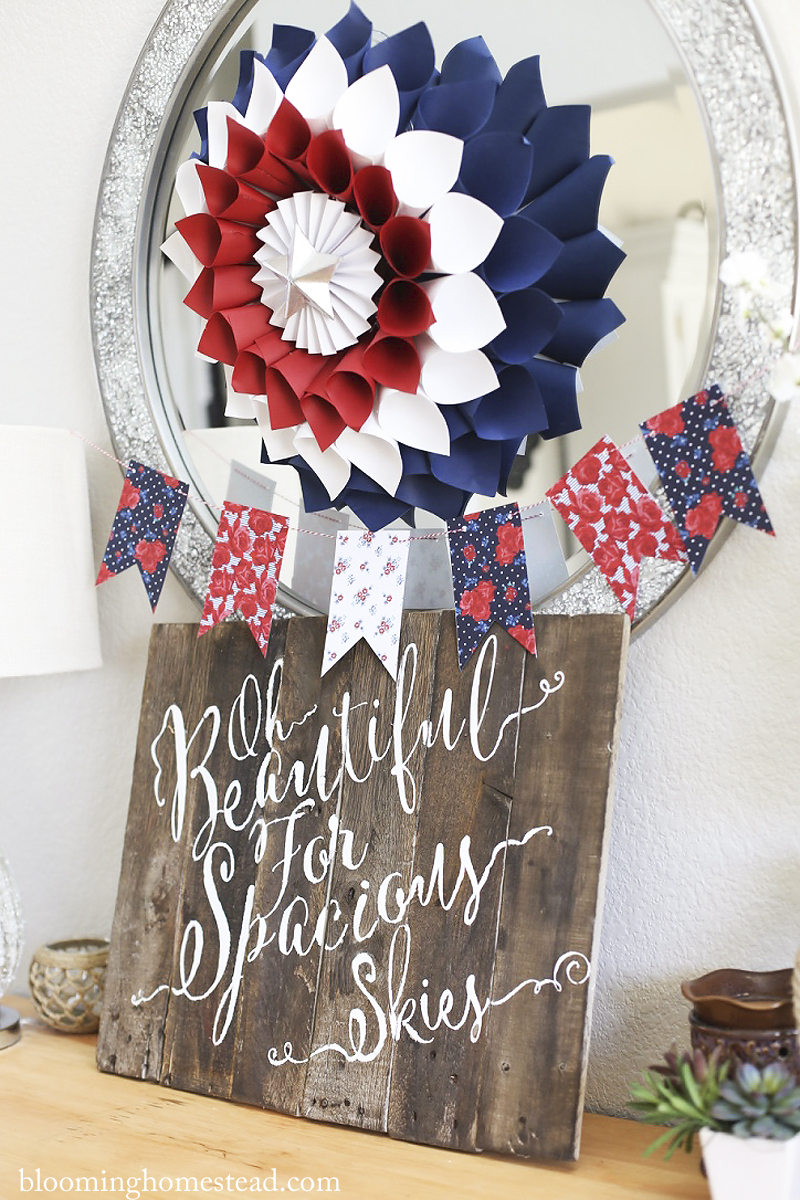 You can also get all the info you need to make this beautiful patriotic wreath here. It is so simple and I love to make them for each holiday. I also created a youtube video to show you how to put the paper cones together.
Don't worry we've got more fun 4th of July Printables. Check out these other adorable free printables: