Happy Summer friends! I hope you are soaking in every bit of summer, we sure are! I haven't been posting quite as much this Summer and it has been nice to spend extra time with both kiddos since they are home. We've hit up the pool, splash pad, water park, museums, library, and had lots of fun backyard water balloon fights. While I haven't had much time to write and share projects, I've been working on quite a few behind the scenes. In fact, our kitchen makeover starts this next monday and I can't wait to share the process with you. I'm also updating our guest bedroom and master bedroom and will be sharing those both in the next few weeks. I'm trying not to wish away summer, but I can't wait to get back to the blog more regularly and share more fun projects! (I've already finished some fall and Christmas projects, lol!) but you'll have to wait a few months for those. One of my favorite projects this summer was this simple rustic place setting I put together. You can get all the details on this high end look for less here.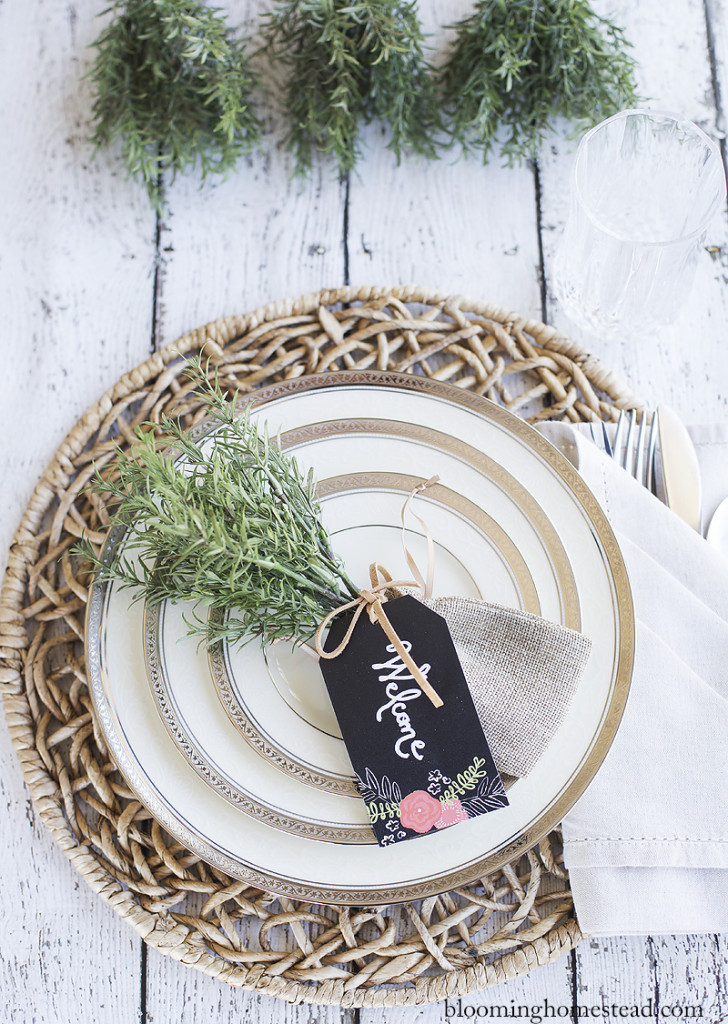 Isn't it lovely? I love the simplicity of it and think it would be beautiful any time of the year!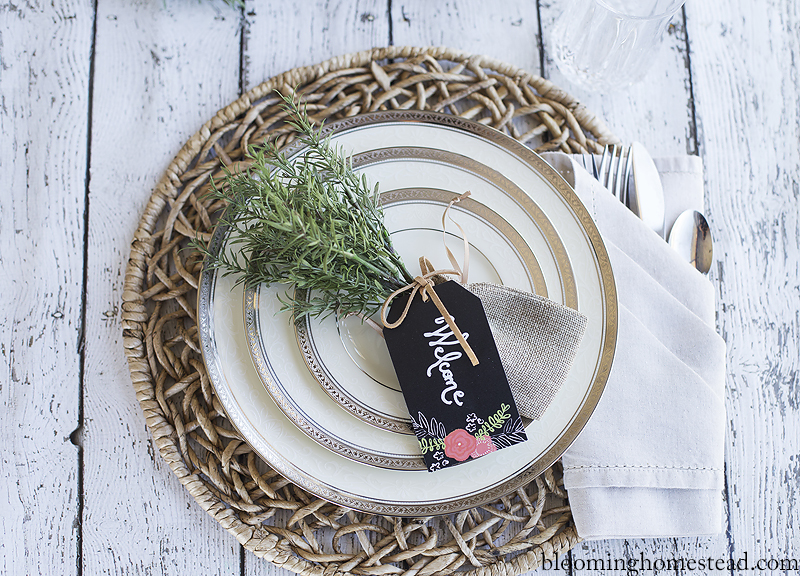 Stay tuned for more fun projects and printables coming your way. Be sure to subscribe to my insider emails to receive free exclusive printables each month.