This weekend I finally took a few minutes to photograph our fall home tour. I love decorating for each season and have a special love for all things fall. I love adding in soft natural textures such as wheat and jute. Not to mention the delicious fall smells of spice and pumpkin. If you are a pumpkin lover like me, I've got a delicious pumpkin bread recipe you can find here.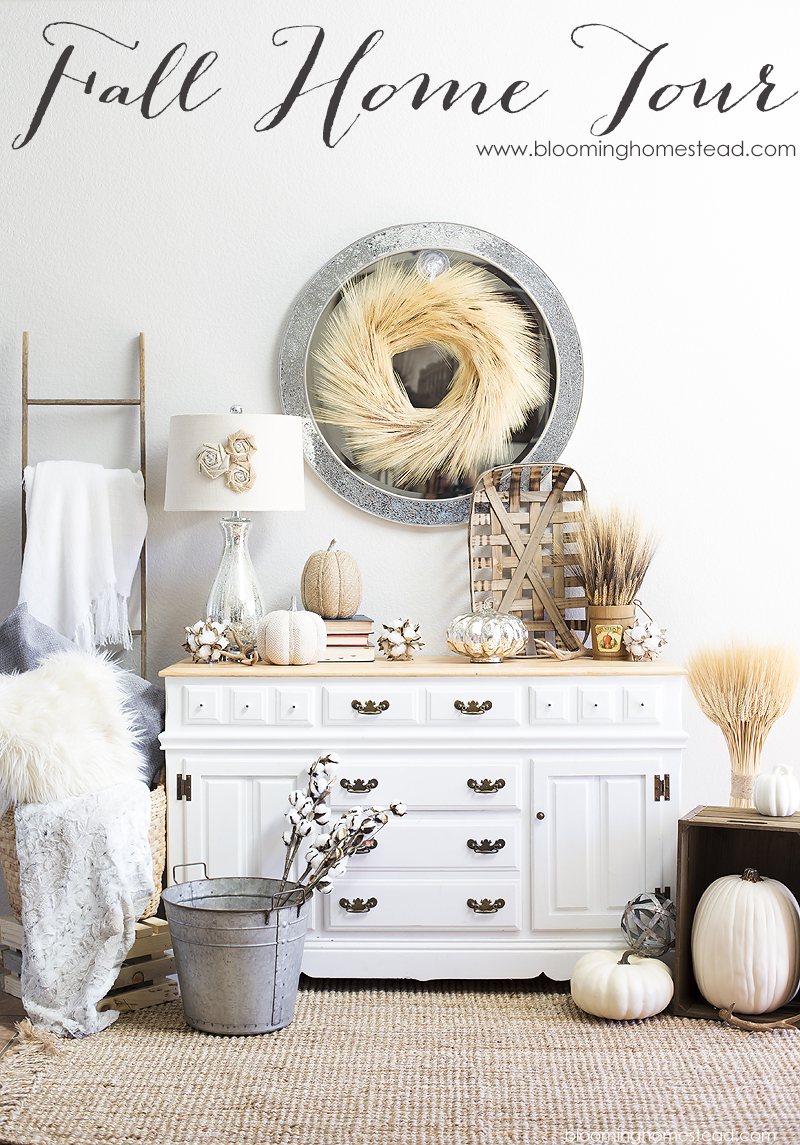 We keep things pretty neutral in our home decor so fall is just a natural extension of the color palette we already have in our home. Granted, I don't usually decorate with faux antlers but they are perfect for fall!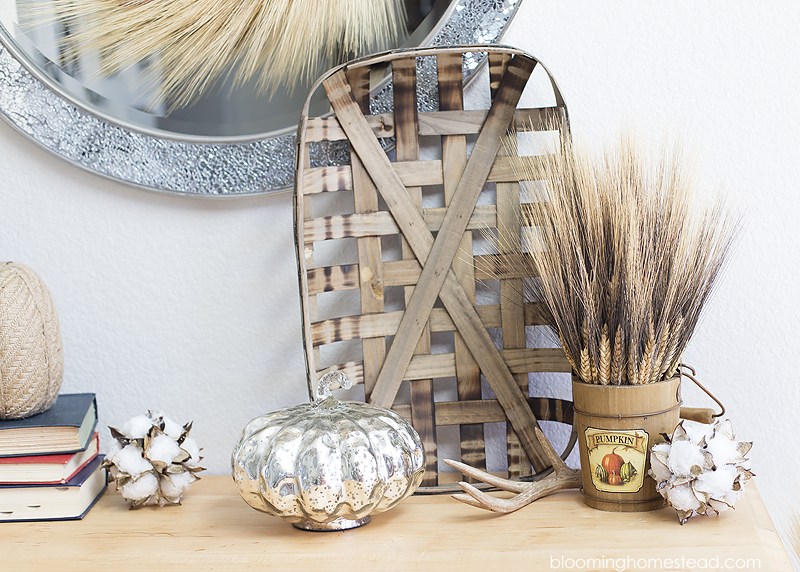 I purchased some replica antique tobacco baskets off ebay for a fraction of the cost at the antique store and they are one of my most favorite accent pieces this season.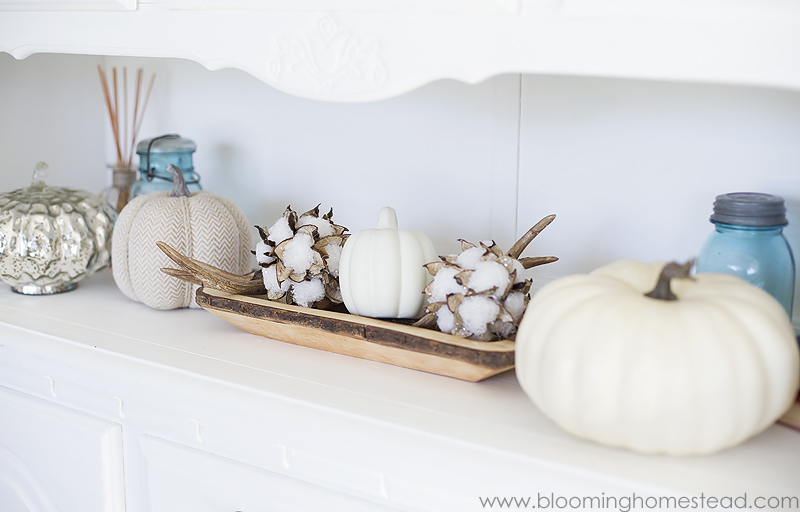 Our china hutch also got a few new additions with pumpkins and cotton.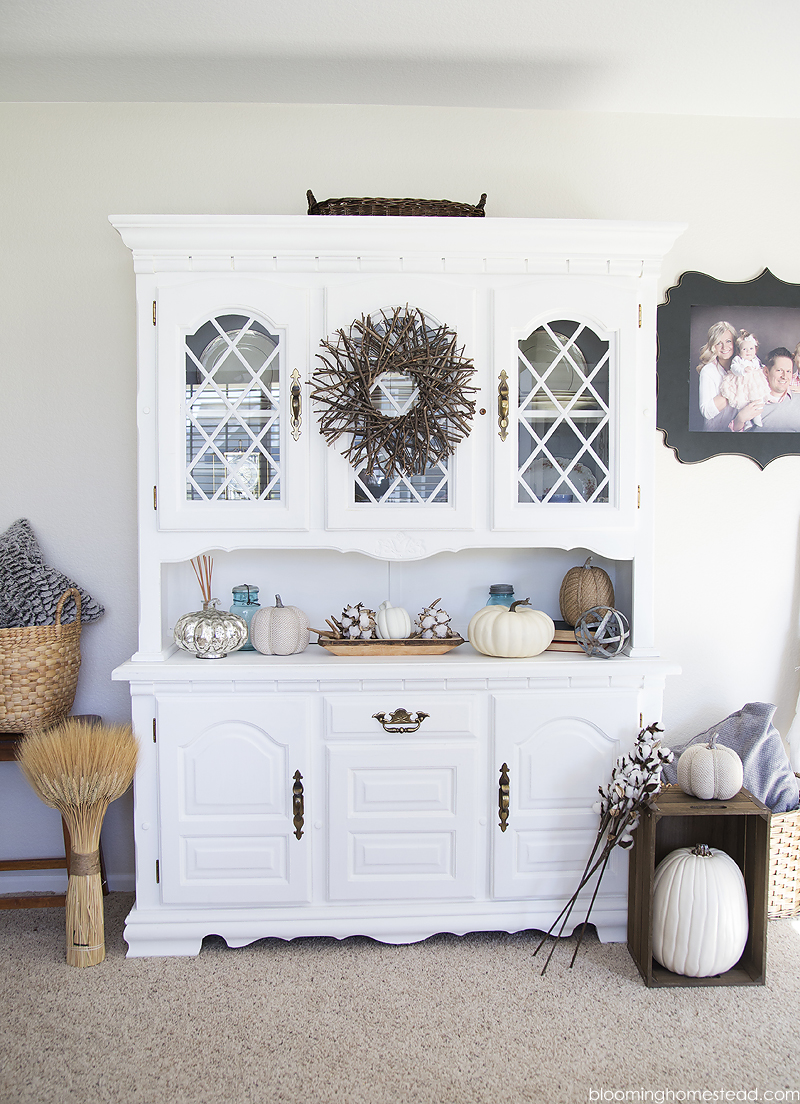 I find a lot of my neutral fall decor at homegoods or michaels. I adore the mercury glass pumpkins and wheat bundles. Our mantle is fairly large and can sometimes be tricky to decorate. I decided to keep the usual items and vases and "fall-ify" them.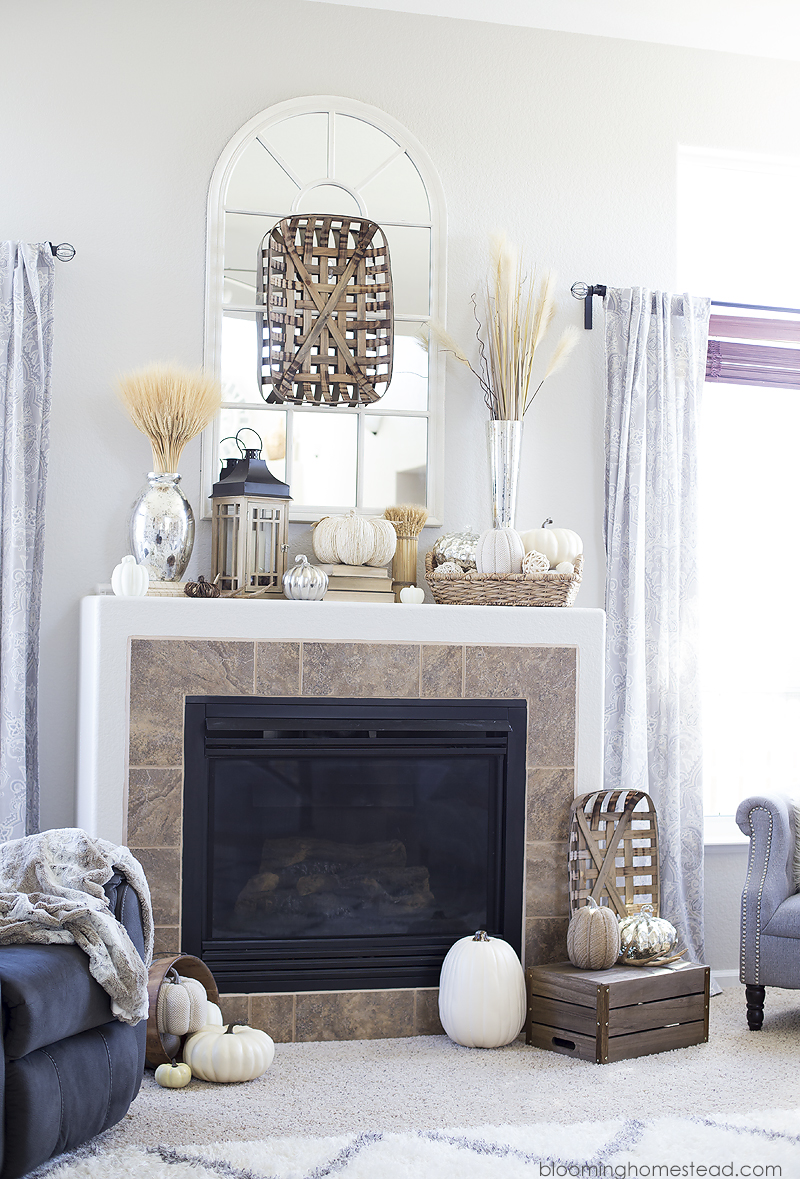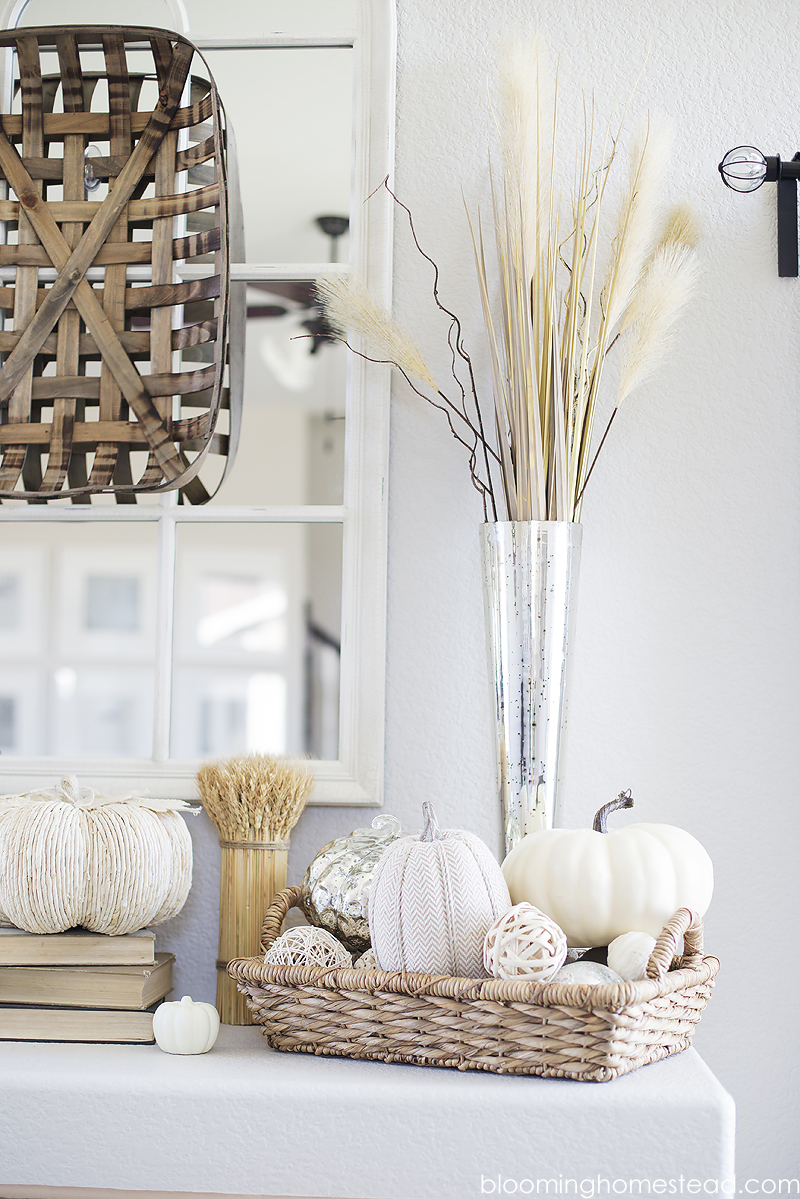 So many little details that just feel so cozy to me.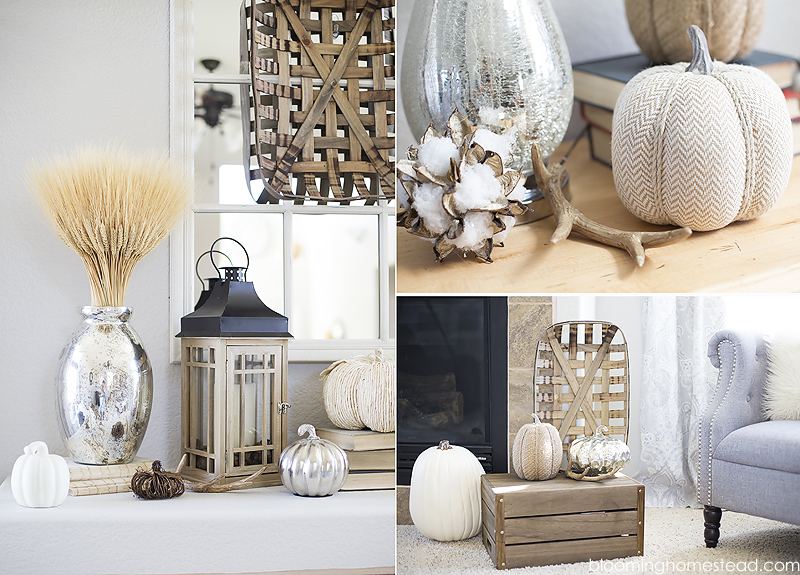 Since we are planning a kitchen makeover soon (well it was scheduled for august but got delayed) I decided to keep things simple by adding in just a few items along with our table centerpiece.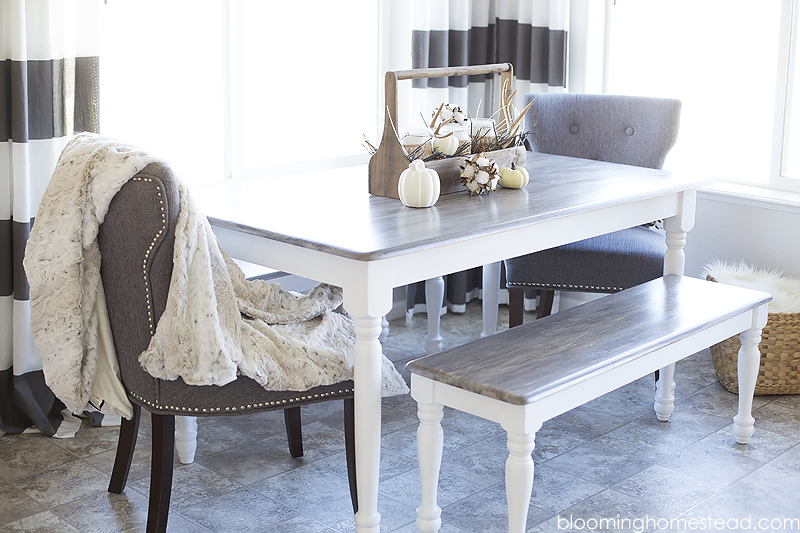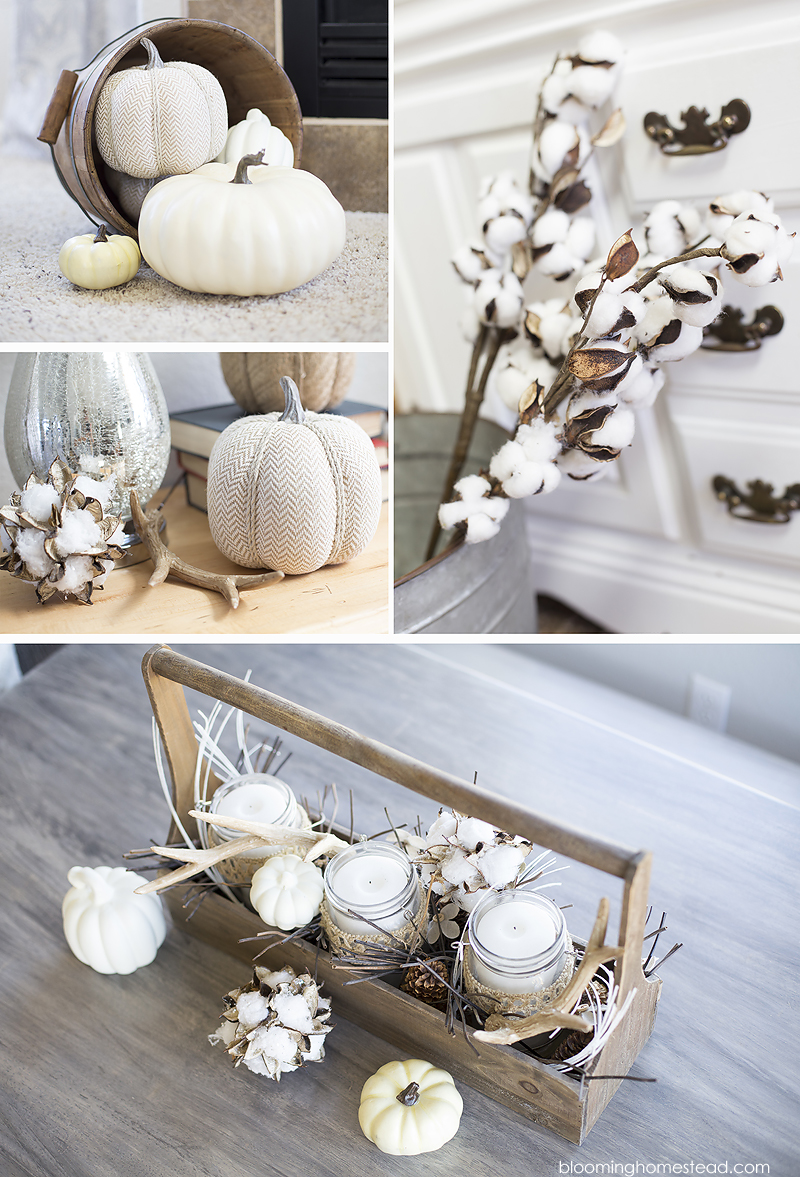 I have to say I think our entryway is my most favorite spot in the house. I'm finishing up our fall porch decor and I'll be sharing that next week.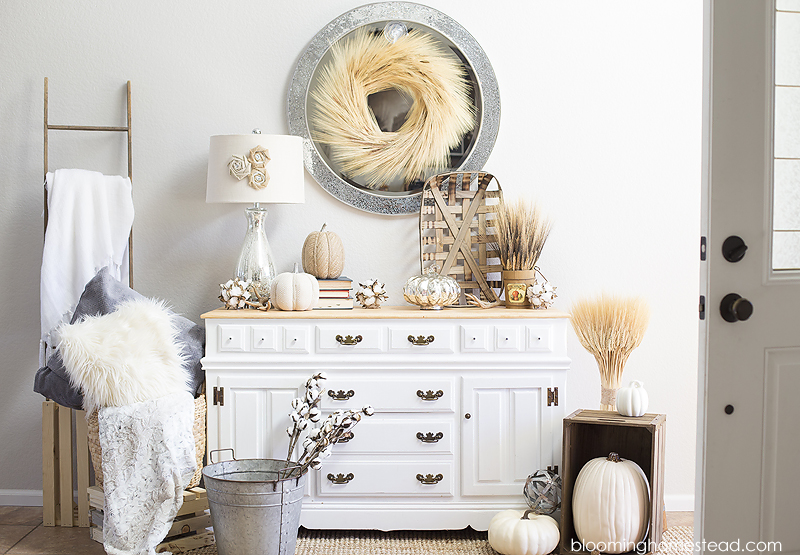 Do you have your home ready for fall? Stay tuned for the new 2017 calendars coming this next month!
Looking for more fall inspiration? Check out our fall decor in our old home here.