As October approaches I can't help but get excited to add in a few Halloween decorations to our existing fall decor. Today I am sharing a few of my most favorite fall decorating accents. There are many trends in seasonal home decor and I enjoyed putting a few together to share with you today.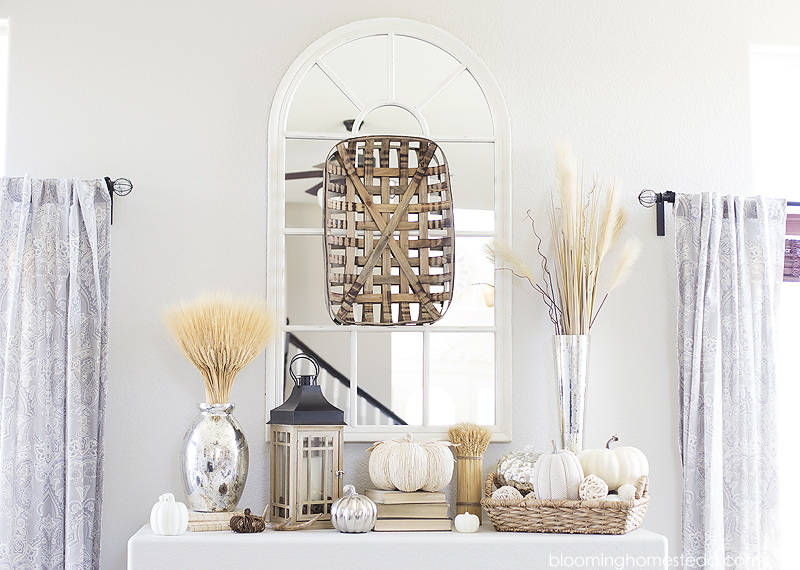 Lanterns-Lanterns are always a great choice. Not only do they make lovely centerpieces, but they are perfect for fall home accents. They look beautiful on mantles and lovely on front porches too! They come in so many different styles and varieties like wood, metal, oil rubbed bronze, not too mention the different colors and sizes available. You can find more details on this lovely fall lantern centerpiece I created here.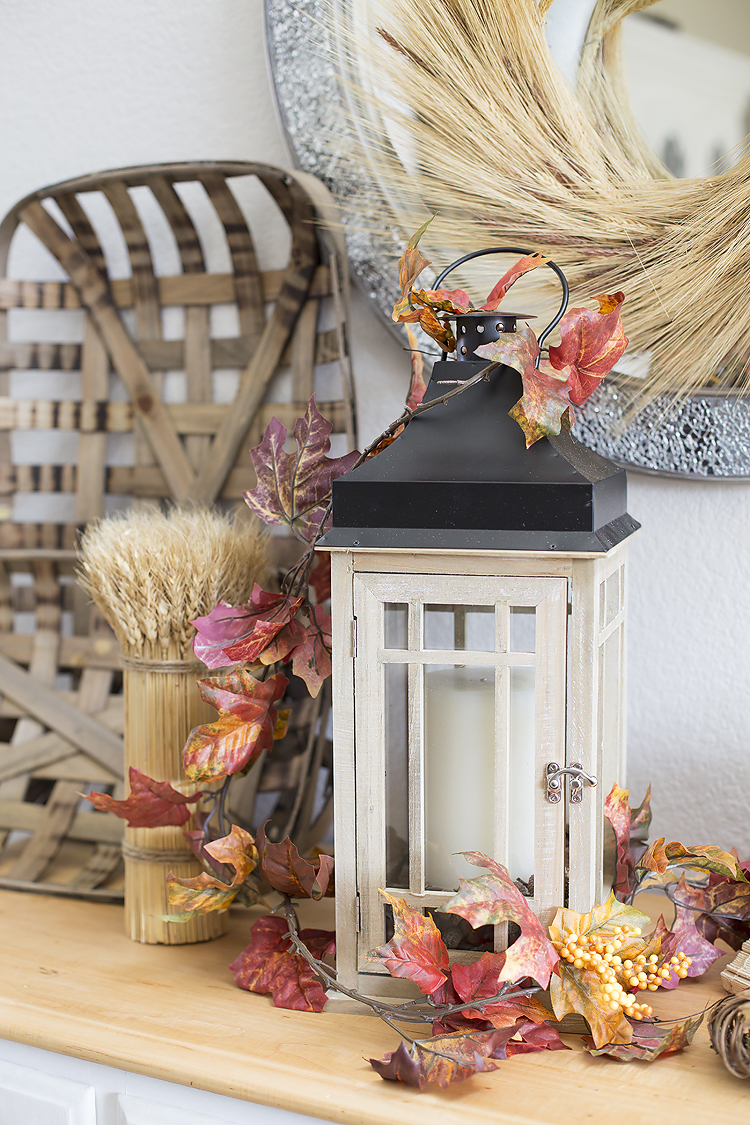 2. Old books- Can you believe that old books are making my list of favorite fall accents? They look beautiful on their own, or they add some lovely height and variety to other fall accents like pumpkins and more.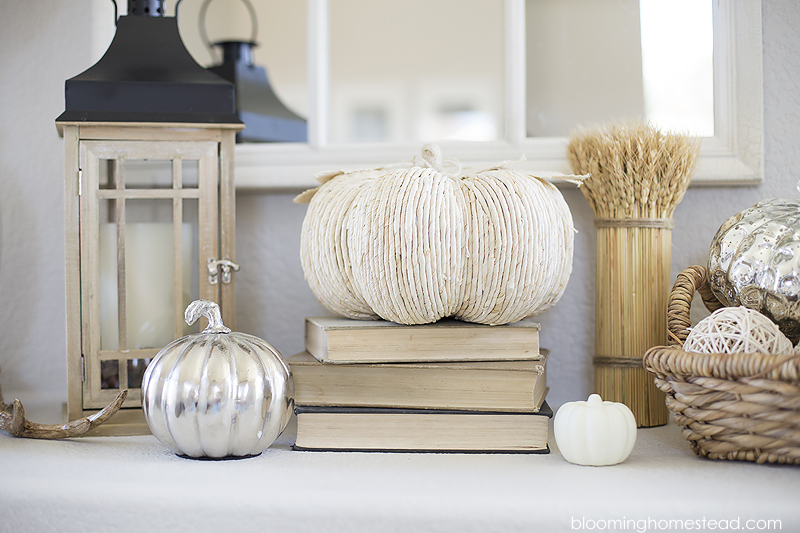 3. Natural floral- Adding in neutral elements such as wheat, cornstalks, empty branches, and fall leaves add in such a beautiful touch by bringing a bit of the outdoors inside.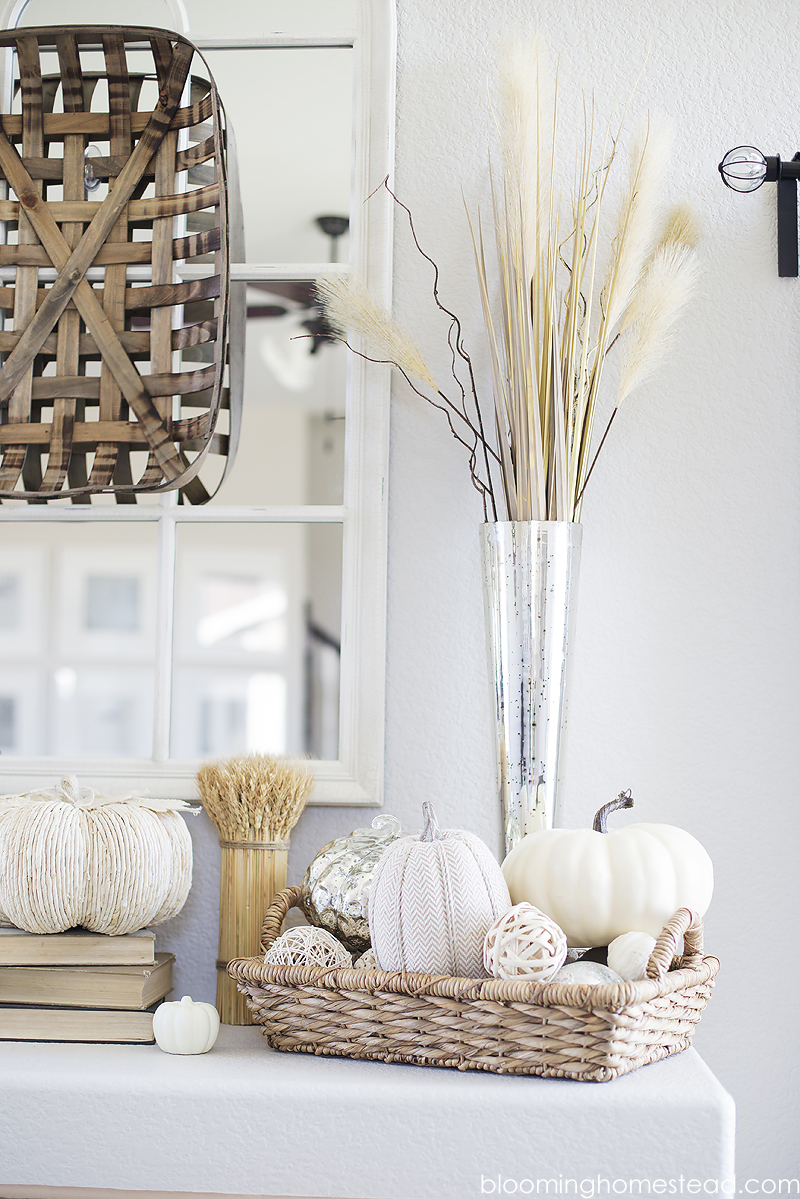 4. Pumpkins, pumpkins, pumpkins!!! Of course fall decor has to include pumpkins. I personally adore pumpkins in all different styles and textures. Mercury glass pumpkins are one of my favorite things ever. I find a lot of my favorite textured pumpkins at home goods.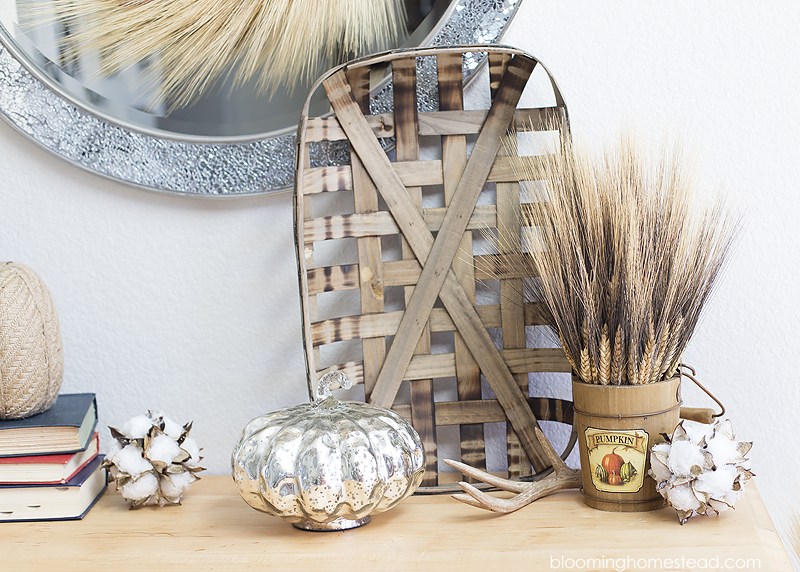 To see more of my favorite fall home decor ideas you can check out my full fall home tour here.