This is a sponsored post written by me on behalf of Huggies®. As always, all opinions are my own.
October is one of our most favorite times of the year. Not only do we love the cooler weather and beautiful fall leaves, but fall ushers in one of our favorite holidays…Halloween! My kids love everything Halloween and each year we try and come up with some fun crafts to create and recipes to make. When we spotted these adorable little pumpkins at the grocery store last week my kids insisted that we have a pumpkin decorating day. We picked out the perfect pumpkins and headed home to get crafting.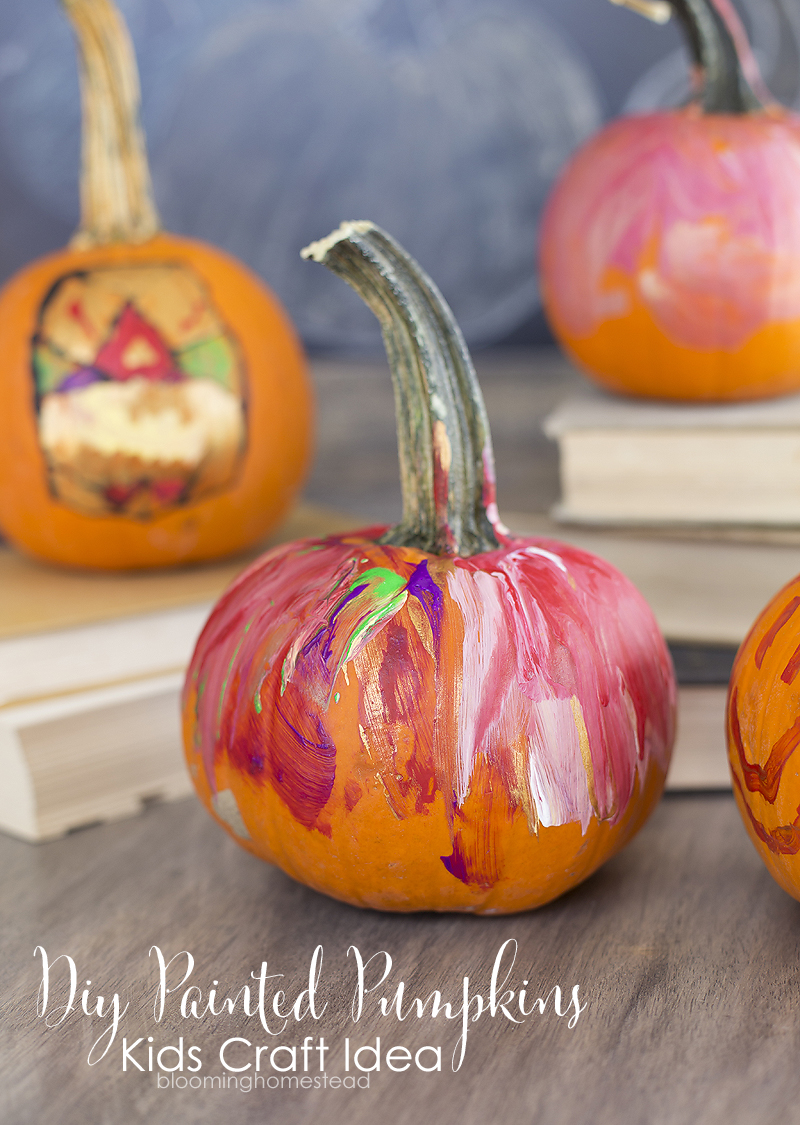 I let the kids pick out some of their favorite colors of paint while I covered our table with white craft paper. We also gathered several different sizes and styles of paint and sponge brushes. Kids aren't super patient about cleaning out brushes so it works well to keep several on hand for them to switch out while painting.
Here are the supplies you need for this easy kids craft:
Pumpkins (I prefer these small pumpkin pie pumpkins you can usually find at the grocery store)
Acrylic Paint- Various colors
Paint Brushes
Sponge brushes
Huggies® Wipes
White craft paper roll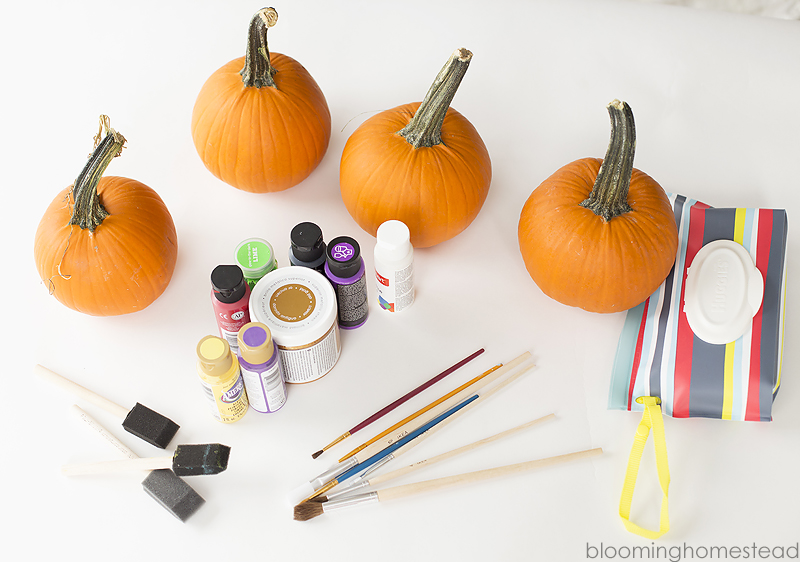 When you have all your supplies gathered its time to get painting. It is so fun to see the personality each child puts into their pumpkin.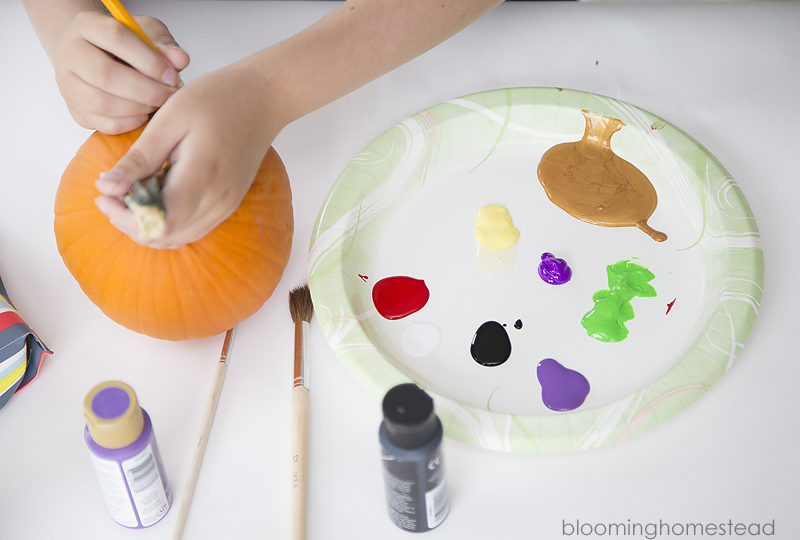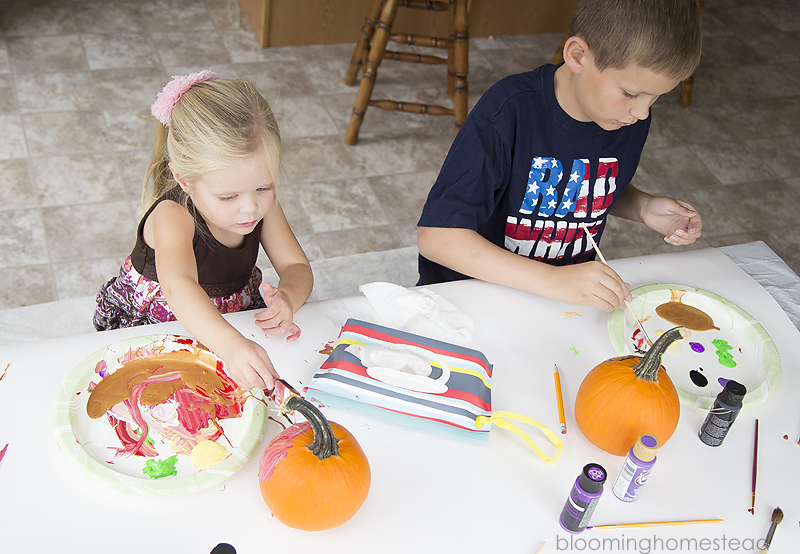 The kids love painting pumpkins especially since they are still a little too small for pumpkin carving. This is the perfect way for kids to feel involved and also makes a fun activity for class parties.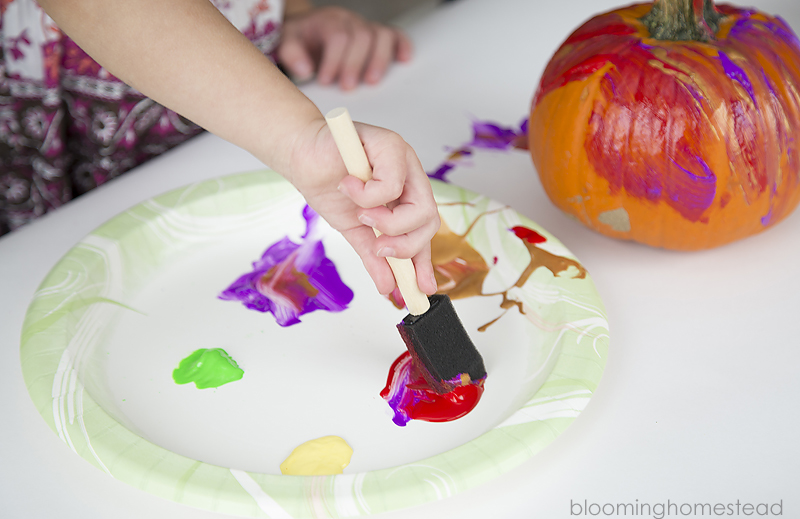 I was a bit nervous turning my 2 year old loose with a pile of paint, but keeping Huggies® Wipes on hand made clean up a breeze. They are such a lifesaver and the kids can easily grab them when they need to clean up their hands or work surface. Each time they got a bit too messy they would grab a wipe, clean up, then get back to the task at hand. I love that these wipes are are strong enough to handle messes, yet gentle on skin.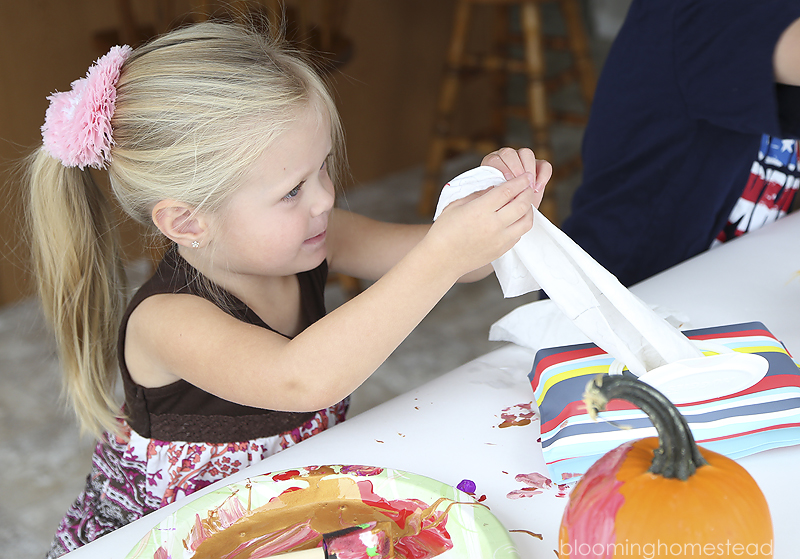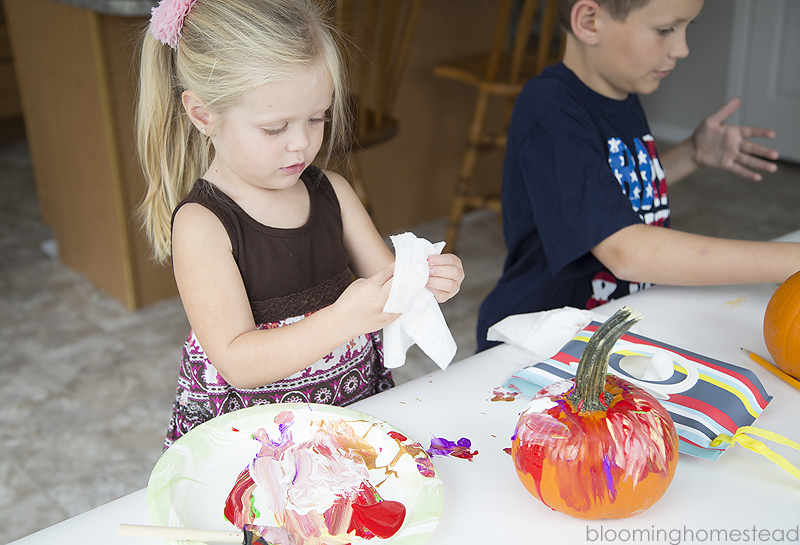 When the pumpkins are all painted and dry, you'll end up with some adorable Halloween decorations not to mention fun memories. The kids love looking at their pumpkins each day and keep asking when they can have another pumpkin painting party. We will be doing it again soon.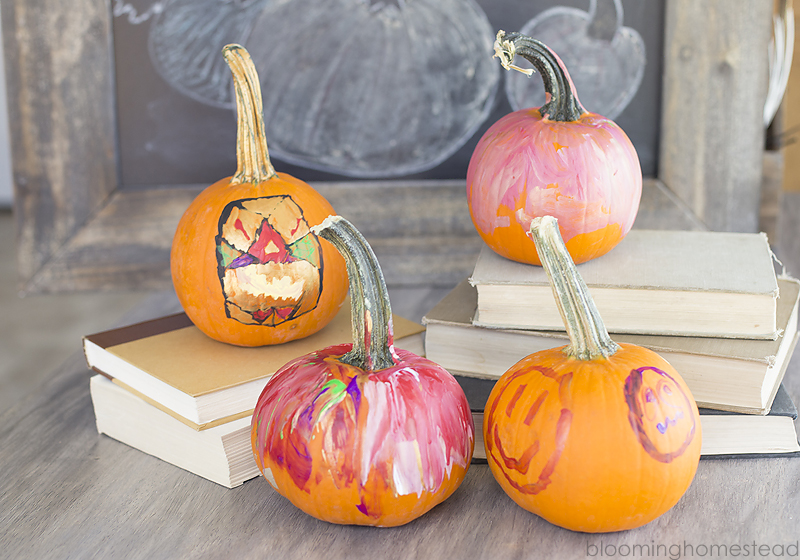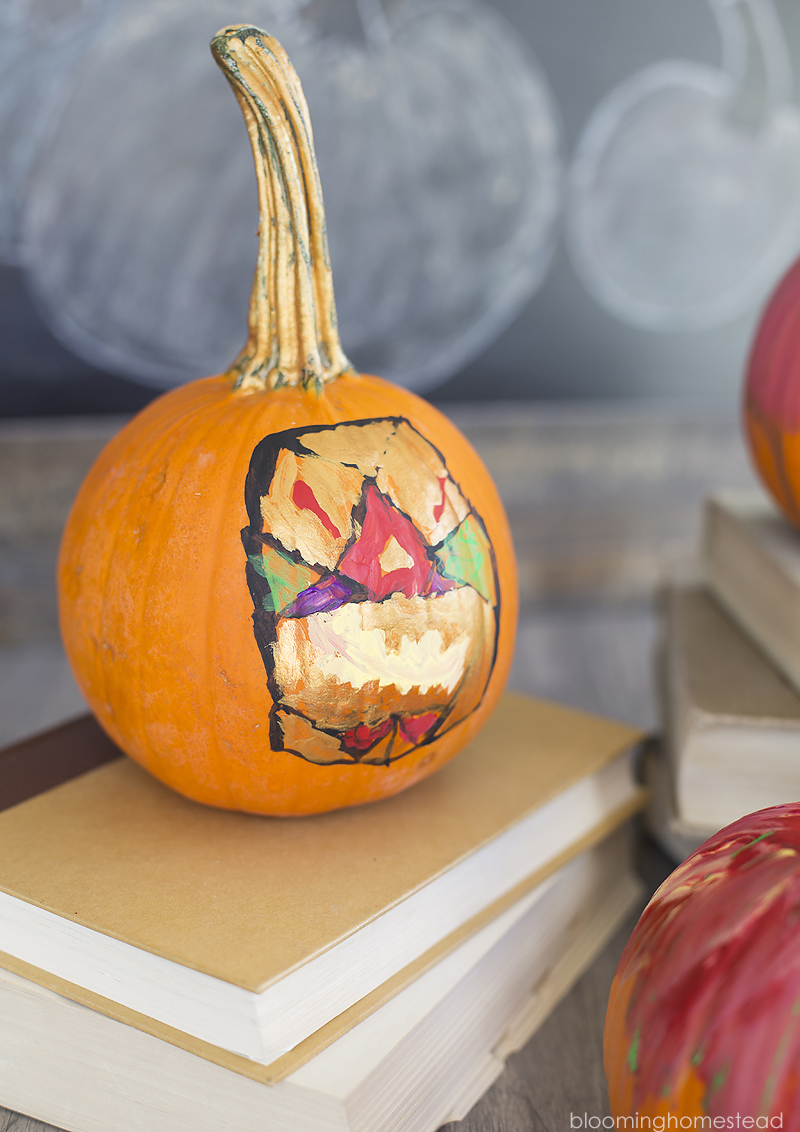 Visit the Huggies® website and join the Huggies® social media sweepstakes here by posting an image of your messy kid to Twitter or Instagram with the hashtag #HugTheMessSweepstakes for your chance to win $2,500.
Check out our other kid-friendly activities below!