This post is sponsored by Casabella. All opinions are my own.
Planning to entertain for the holidays? This season often means fun with family, celebrating with friends, and hosting holiday parties. While we love all this celebrating, it can also mean the potential for major messes. Whether its dropped food or spilled drinks these little mishaps can often wreak havoc on our carpet and white rugs. Today I'm sharing a fun new product with you along with a giveaway for some fun cleaning products to one lucky reader. If you subscribe to my mailing list, you know I love creating printables and offering tips on how to run and keep a clean and efficient home. I'm often asked how do I keep all the "whites" in my home clean with two young kids at home and today I'm sharing a new product I've found that helps keep my carpet clean.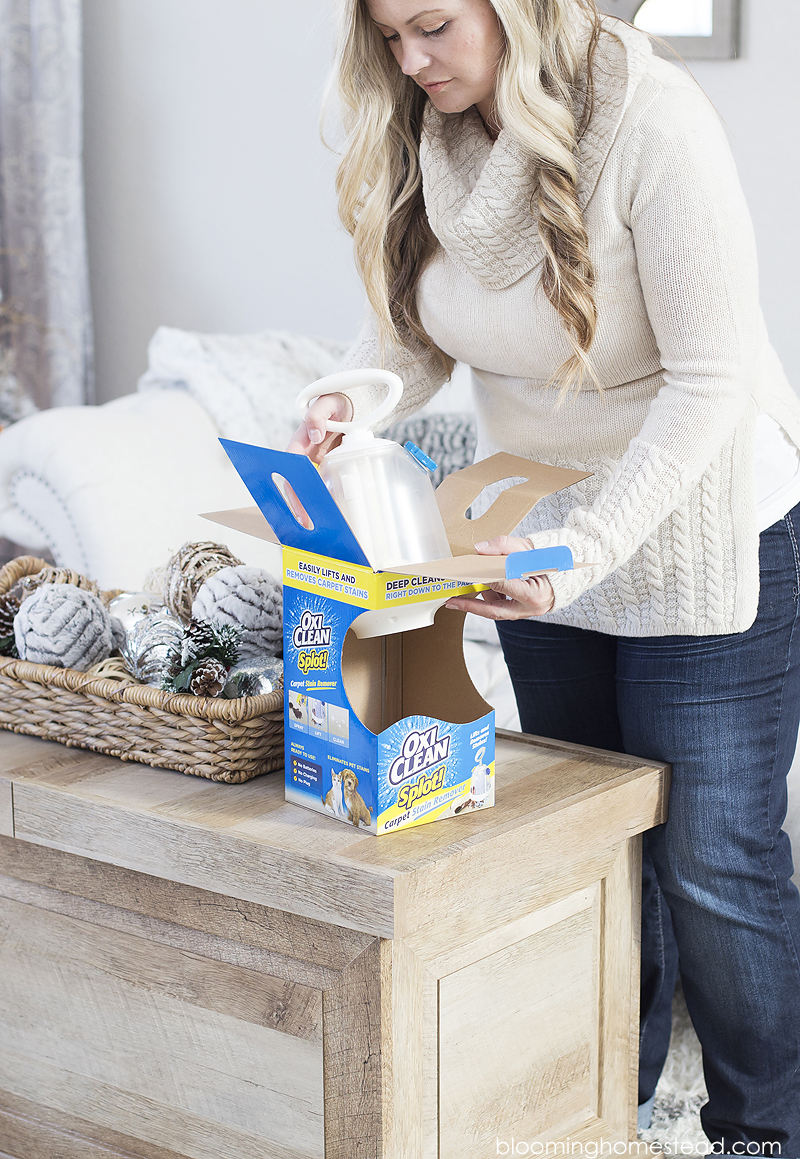 The concept for this stain remover is pretty simple. You simply add in clean water, make sure the knobs are tightened, then secure the Splot to the area with the stain and pump until the clean water pumps out and the dirty water with removed stain fills the other side. This new carpet stain remover lifts and removes stains from carpets and area rugs, eliminating pet stains and odors by deep cleaning carpets, right down to the padding. OxiClean Splot is always ready to use. No plugs to connect, no batteries to charge which makes it a perfect go to for those little spills. This would have been a lifesaver when we had our little pomeranian!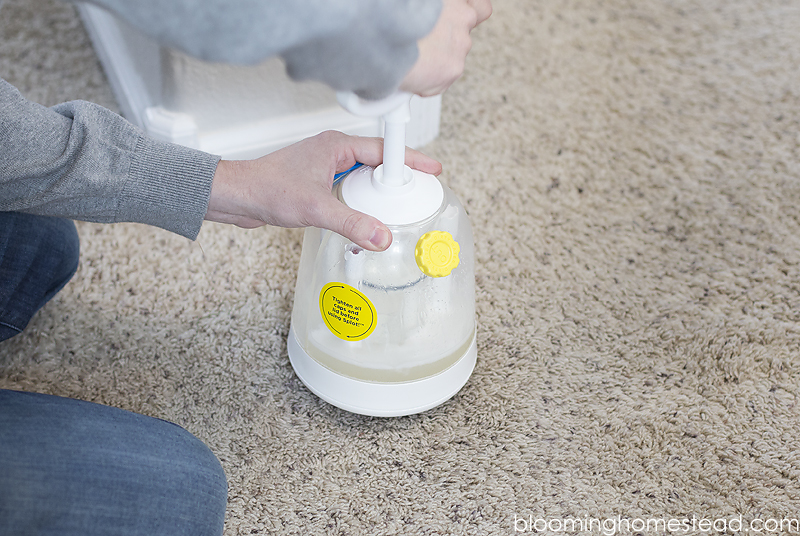 We decided to try out the Splot on a dark stain near our master bedroom that's been bothering me. Since this was an older stain, I wasn't sure how it would go. After spraying the area with carpet cleaner, we filled up the Splot with water and started to remove the stain. To be honest, I found it difficult to create the seal with the Splot and the carpet. I'm not sure if it is the texture of our carpet or not, but it took some practice to get the seal. (If you don't have a seal it won't pump the water in and out.) After the water filtered through completely, you can see that it removed the dirt stain and the water was definitely dirty. It was so nice to know that grime was no longer in our carpet!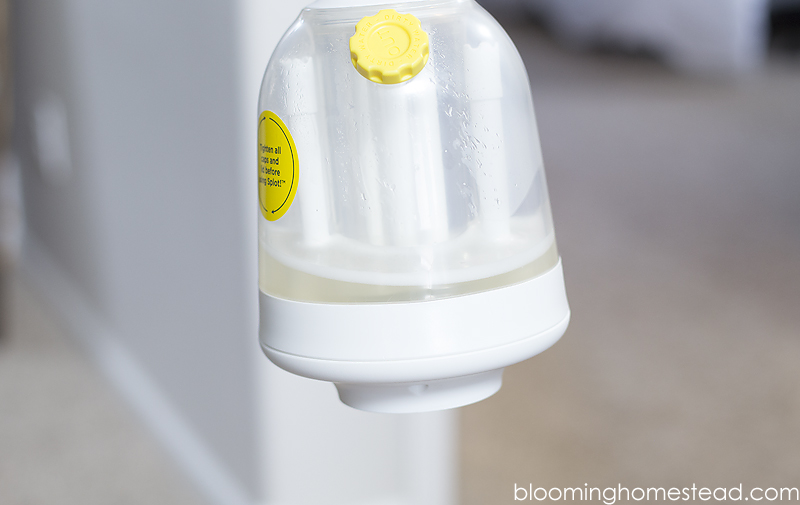 There are lots of things to love about the Splot, but one downside is that it works great for small spots but for larger spots you'll have to reapply it several times since it only works in a smaller concentrated area. However for this small spot it definitely did the trick as you an see below.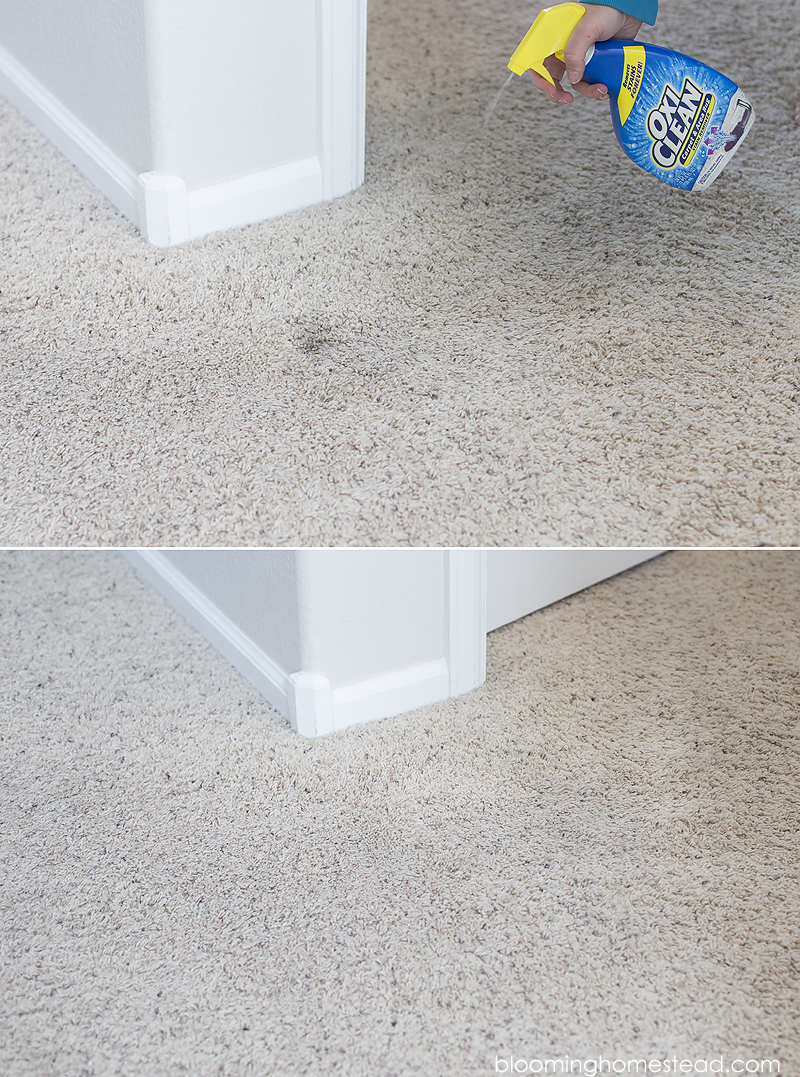 Head into the holidays with no more worries over spilled bright holiday punch, red cranberry sauce, or even sticky fudge. Be prepared for those holiday messes by winning a Splot of your own by entering the giveaway below.