Now, I personally don't think our kitchen "before" is too bad. The kitchen cabinets were actually in great condition being only 8 years old but I couldn't get past the orange oak color. Plus, I wanted to maximize the space by bringing the cabinets to the ceiling. I was worried this might make the kitchen seem smaller, but it actually makes the ceilings feel taller!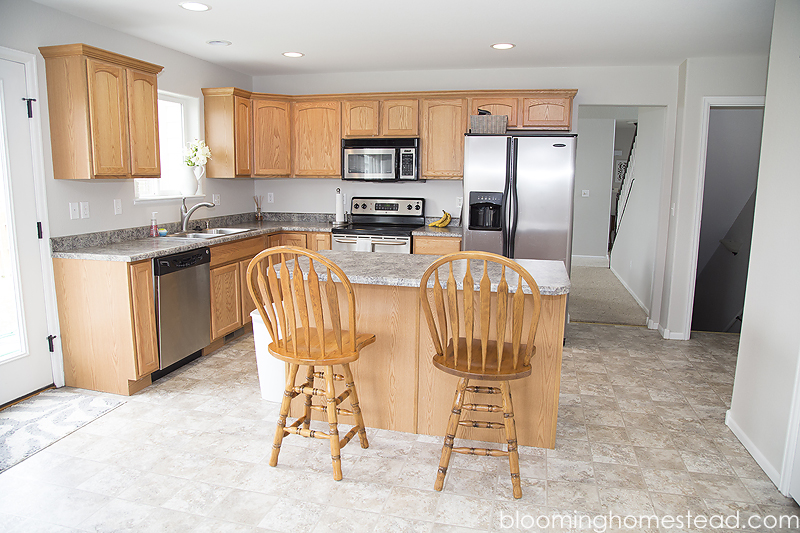 One of the most simple changes we made was to enlarge the kitchen island. This allowed us to keep the garbage concealed and offered more storage and serving space which I love!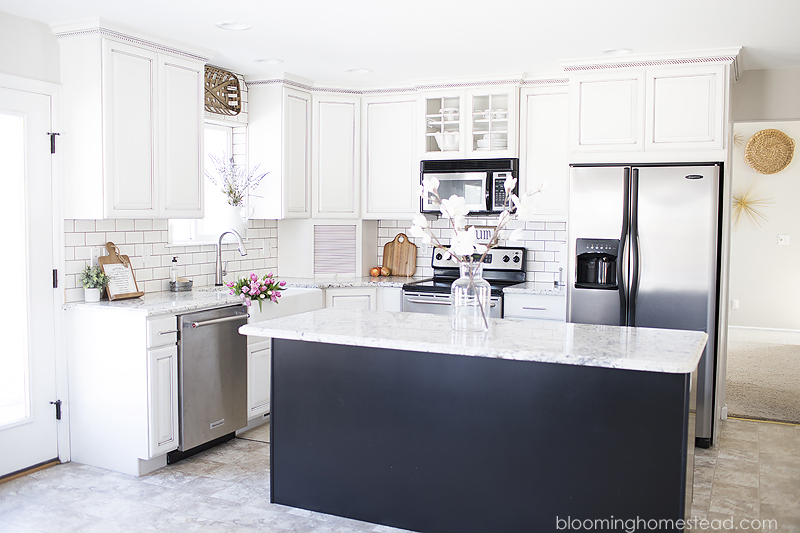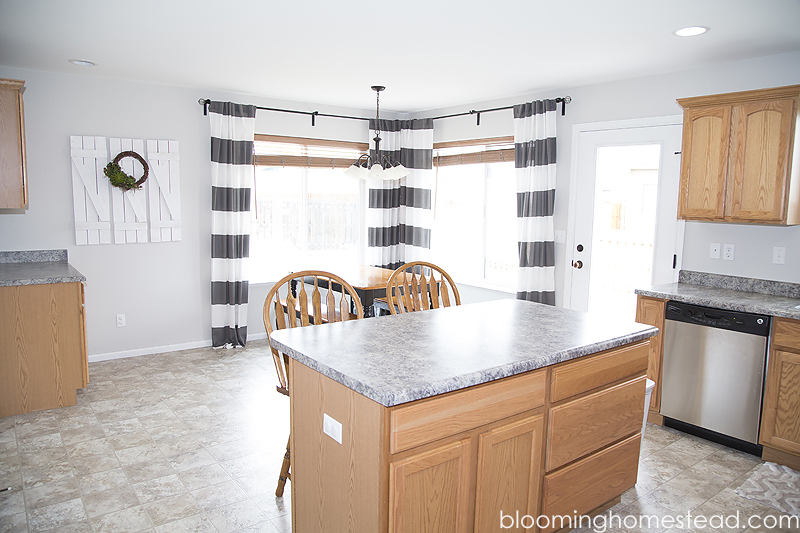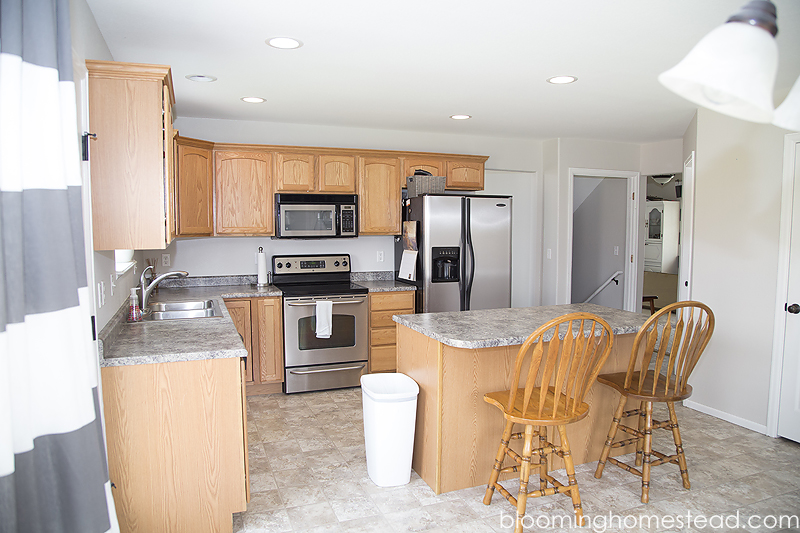 Because I wanted to keep things light and bright with white cabinets, I decided to add some depth by choosing a distressed black island.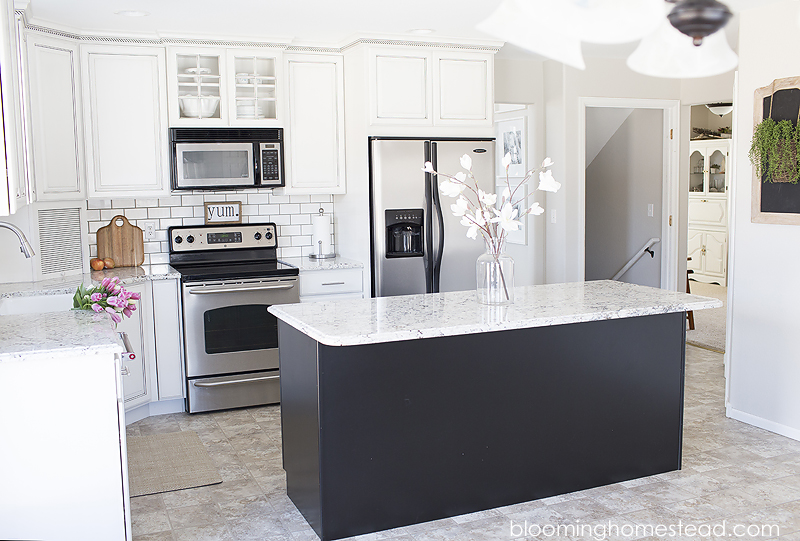 One of my most favorite parts of the new kitchen are the undermount apron farmhouse sink.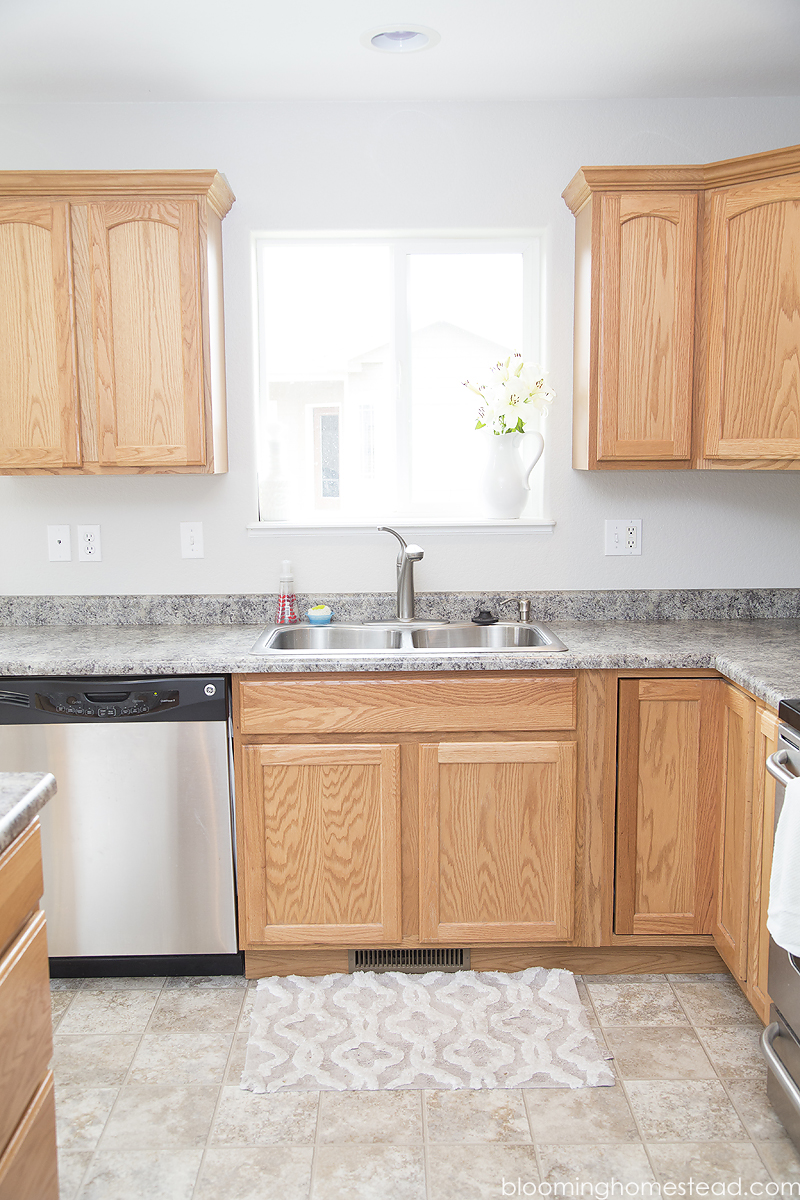 Not only is it cleaner without the leaking from the old sink, but I love the look of it.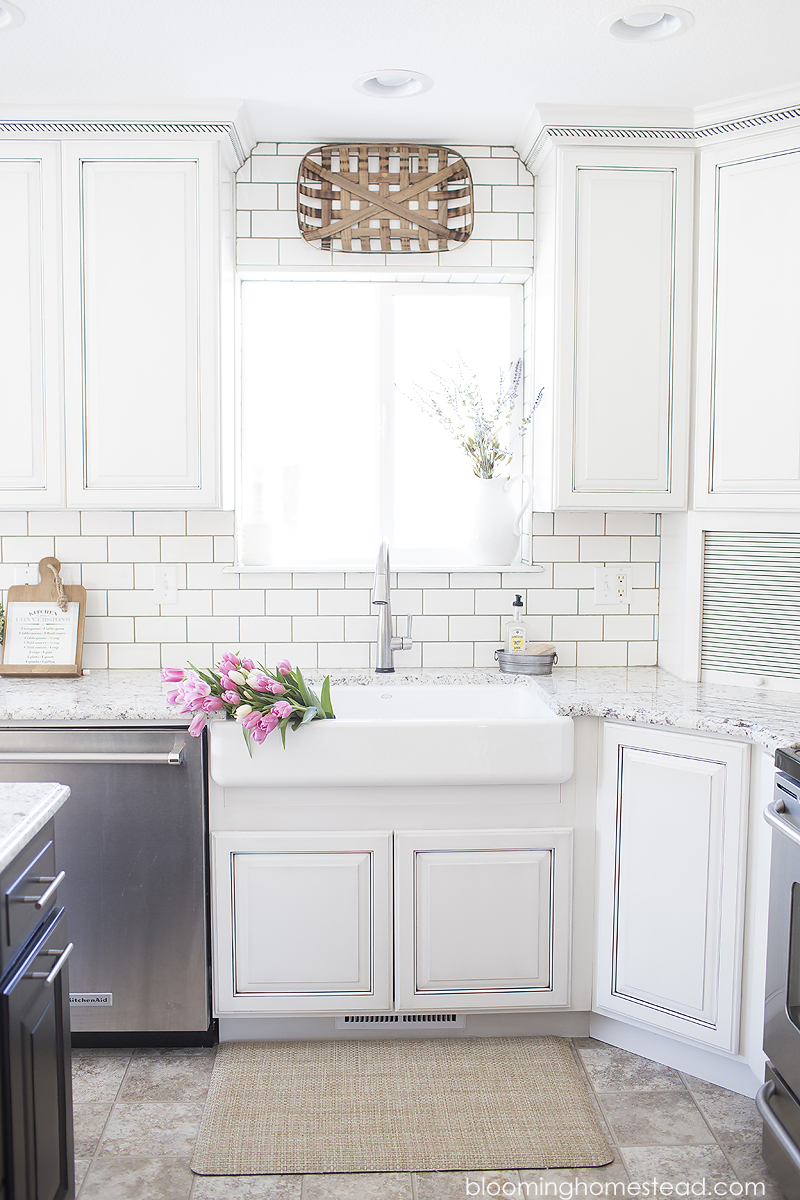 This corner felt like wasted space so I opted for an appliance garage. I hate having clutter on the countertops and deep corner was often unused so it was the perfect solution.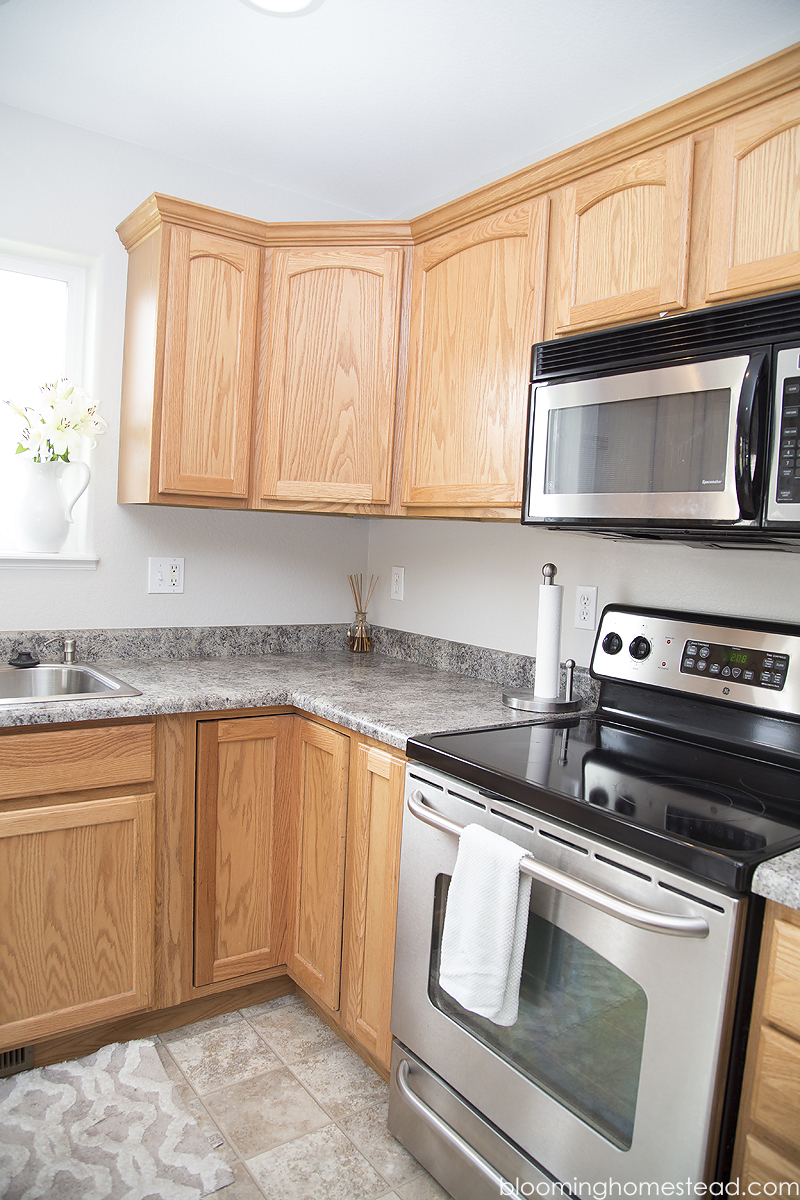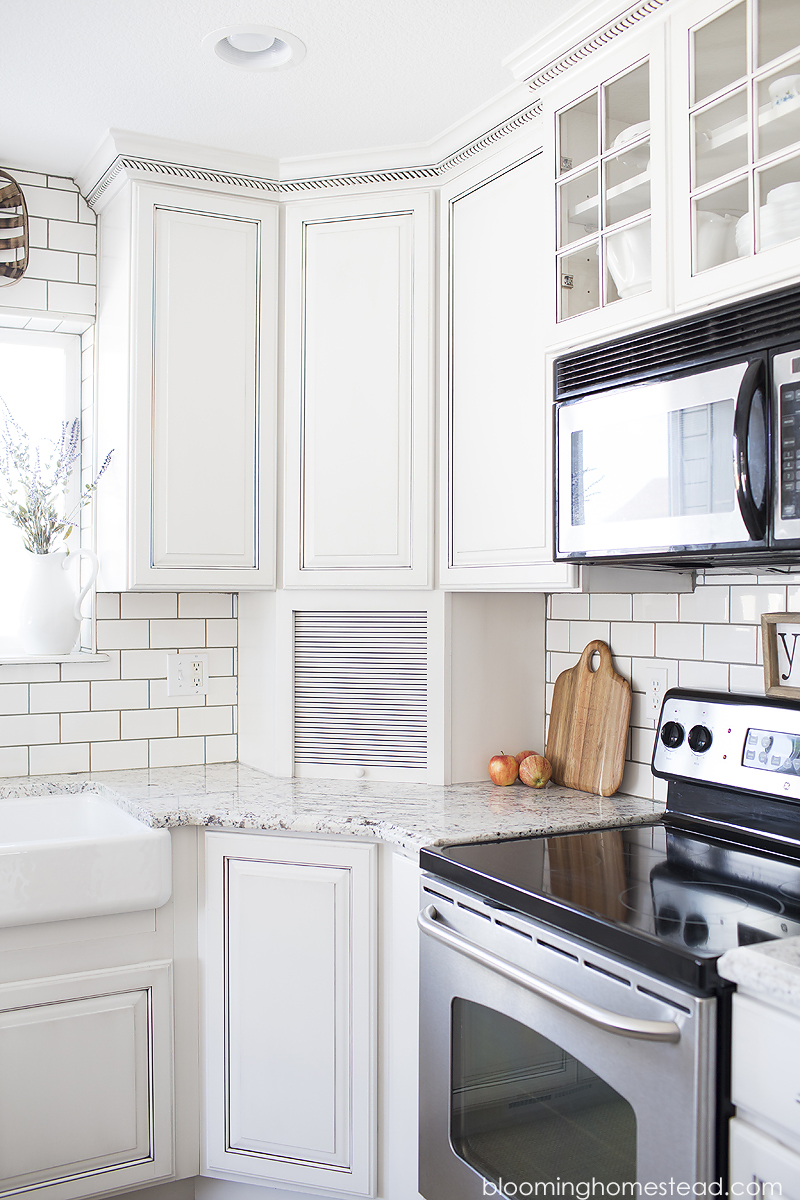 I'll be sharing some more in-depth details soon!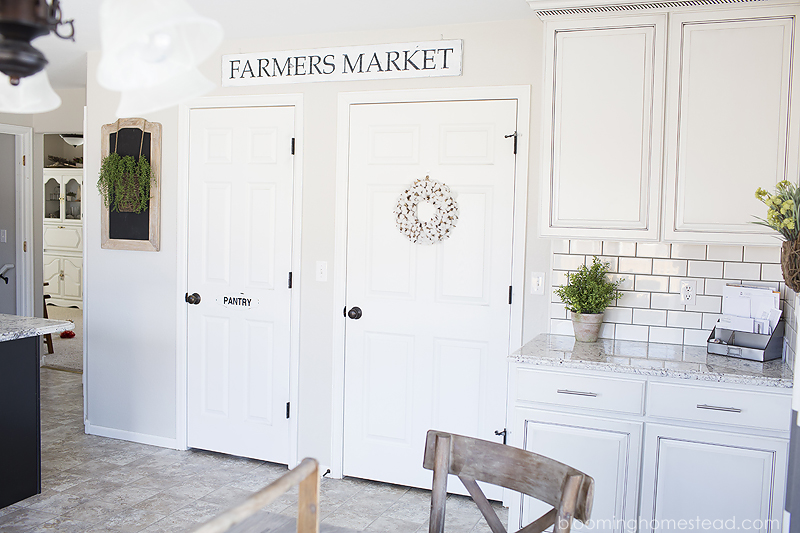 *affiliate links
Pantry door sign-hobby lobby
Farmers Market Sign-DIY