One of the most versatile accents in my home right now are my lanterns. While they are a great way to add light to any situation, decorating with lanterns is also a fun way to add interesting and unique design elements to your space. Not only are they lovely with traditional candles, but they can also be filled with a variety of different elements. Not to mention they look lovely indoors and out. Today I am sharing some fun tips for decorating with lanterns.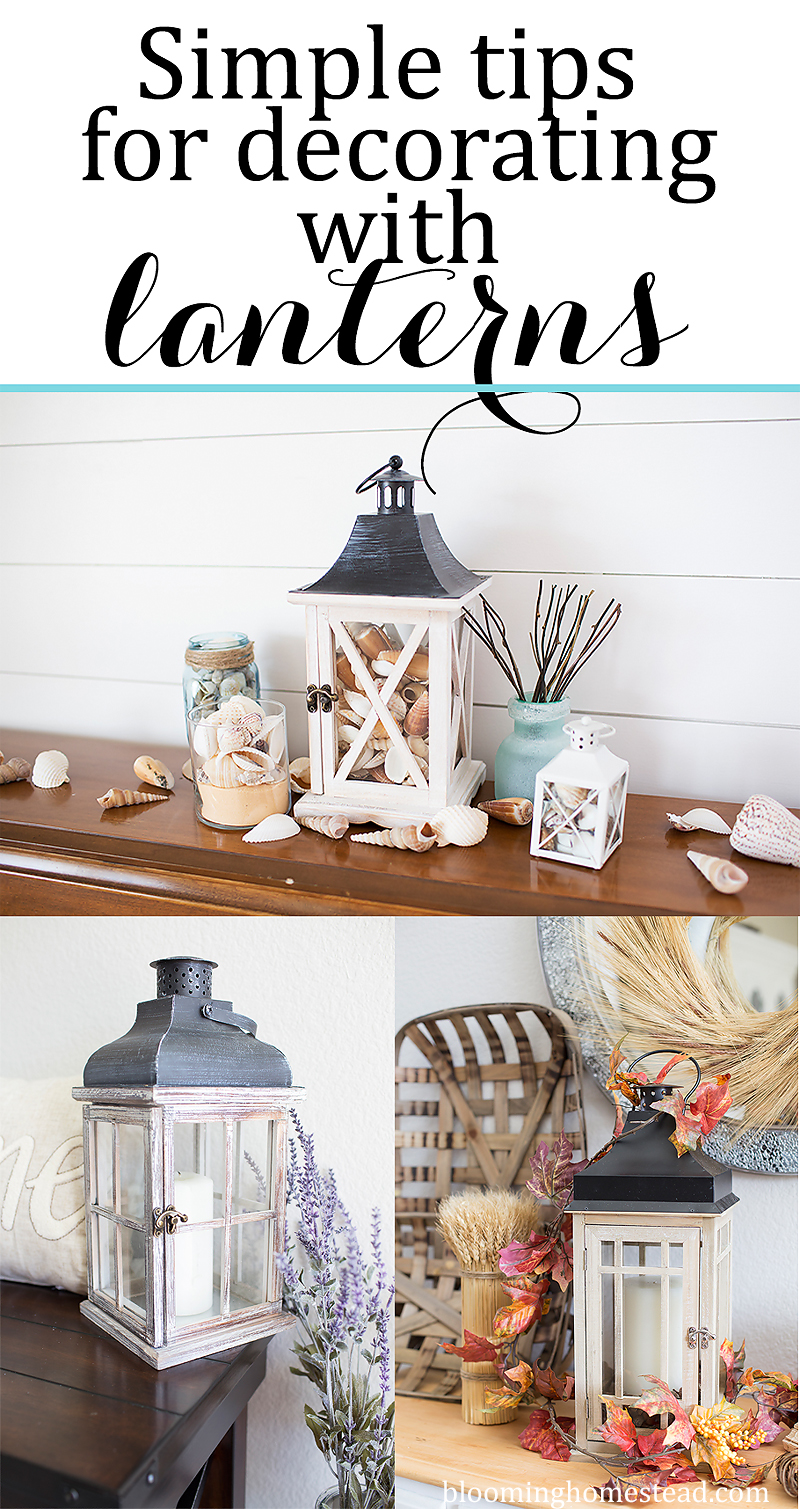 Pick a style to fit your home: There are so many different options for lanterns nowadays that you can virtually find the perfect lantern to fit your style. Lately I have been loving the rustic look and I am amazed by the variety available.
Choose a candle: Once you've found the perfect style of lantern, its important to find the right size of pillar candle to fit inside. Be watchful of width as well, some lanterns have a preset candle size base inside the lantern so you'll want to make sure and find a candle the fits both height and width. As you can see in this photo, I needed a slighter larger candle.
Fill your lantern: Depending on the elements you are using in your lantern, you'll want to first add in your candle then add fillers around the base. (Sometimes I have to fill my lantern by laying it down on its side with the open door facing up. I usually hold the candle in place and add in the surrounding fillers.
Break the traditional look and add fun elements: Switch things up by adding a few fillers to your vases. Be creative and think outside the box with your fillers: I love to switch things up each season by adding fun holiday specific items to the lanterns. This week I shared how to put together this fun beachy lantern centerpiece on the Crafts Unleashed blog.
You can find these lanterns shown above here, here, and here.